Are you a business owner or entrepreneur looking for ways to expand and diversify your offerings? Are you an e-commerce seller that wants to naturally extend the reach of your products overseas? If so, international transportation services may be just what you need.
With the help of powerful logistics providers like DHL, UPS, and FedEx, businesses have been able to tap into global markets with relative ease.
In this blog post, we'll explore how these services can benefit your company in terms of cost savings, and overall efficiency improvements, as well as provide a competitive edge over those who choose not to take advantage of them. Whether you're new to international dealings or are already experienced in this arena – there's something here for everyone!
Provides Access to Global Markets
If you're looking to expand your business and access global markets, then international transportation services can be a great asset. Whether you are looking for a reliable freight partner in Australia, the United States, or anywhere else in the world, transportation services have the resources to connect you to trusted freight carriers all around.
By taking advantage of international transportation options, you can efficiently transport goods and materials while seamlessly navigating customs procedures.
With the click of a button, you can get instant quotes and compare shipping rates and delivery times across different countries.
More importantly, international transportation services can help facilitate payments in different currencies to ensure quick and secure transactions.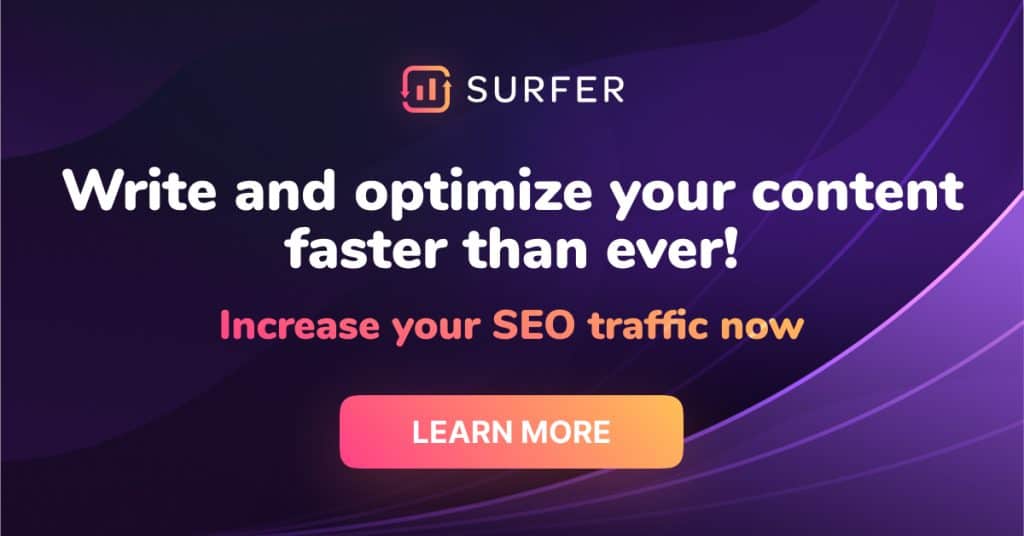 Helps with Cost Savings
International transportation services are a great way to save money for businesses that are looking to branch out across the world. With these services, firms can transport essential goods in a cost-effective manner while relying on trustworthy agents who understand the logistics associated with importing and exporting.
Not only can the right courier company provide competitive rates, but they can also ensure efficient delivery times, so businesses do not have to worry about delays or disruption in their operations.
Additionally, some international transportation companies offer tailored solutions such as packaging solutions and long-term discounts which could further reduce costs over time.
By taking advantage of these services, businesses can access new markets which would have otherwise been too expensive to pursue without reliable shipping partners.
Improved Delivery Times
In this globalized economy, staying competitive means getting products to customers quickly and reliably – that's where international transportation services come in.
With improved delivery times, you can ensure your goods make it from point A to point B in record time.
The latest technological advancements in transportation processes are making it easier than ever for businesses to expand their horizons and reach a wider market.
Whether you're shipping out of state or across the world, modern international transportation services can get you there with dependable speed and reliability.
Start harnessing the power of globalization today: look into how an international transportation specialist can help improve your business' delivery times and open up new opportunities!
Increased Efficiency
One great way international transportation services can help your business expand is by increasing efficiency in places you may not have considered. By outsourcing shipping and other logistics to these specialized services, you free up resources to focus on the growth of your company.
They make it easier to get products across national or even global borders quickly and seamlessly, allowing you to reach far-flung markets swiftly.
You benefit from the precision and speed that comes with reduced paperwork, bumping up efficiency so nothing is left behind.
If you're looking for ways to take your business to the next step, consider how international transportation services can promote efficiency in order to make a real impact.
Better Tracking Capabilities
Working with an international transportation service can help you gain better visibility into your shipments, making it easier to track them from the moment of shipment until delivery. You can also access real-time data and accurate ETA projections for all shipping activities.
These tracking capabilities give you a competitive advantage and help your business look reliable and efficient in the eyes of customers.
Plus, having an instant understanding of where your goods are at any given time helps with resource planning down the line, as well as reducing unnecessary delays or bottlenecks.
In short, improved tracking capabilities thanks to an international transportation service ensure faster delivery times and high customer satisfaction.
Customs Clearance Assistance
Customs clearance is a complex and sometimes delicate process, with multiple stages and compliance requirements.
An experienced international transportation services provider can walk you through each step, helping you understand the details and providing resources for compliance.
A good provider will also have experience dealing with specific countries and their regulations, simplifying the process and ensuring that things go smoothly from start to finish.
This specialized expertise can help smooth the way for your business's international expansion, saving time and stress so that you can concentrate on serving your customers in new markets without worrying about potential delays or 'surprises' down the line.
Global Support Network
With robust international shipping capabilities, companies can quickly reach faraway destinations and open new markets while gaining access to key resources in other countries.
Cross-border logistics helps to optimize and streamline the transportation of goods from one part of the world to another, as well as offer cost savings that other supply chain strategies cannot match.
When combined with insights and expertise about import regulations for countries around the world, international transportation services make it much easier for businesses to expand outside their home market.
These specialized capabilities help make the path forward smooth, secure, and efficient for businesses that want to reach new heights.
Flexible Shipping Options
International transportation services provide a great way to both ship products and receive them, with reliable and efficient methods that are designed to fit your needs. Working with experienced professionals ensures that your goods will reach the right destination, on time, and in perfect condition.
Furthermore, their services offer greater value than preparing shipments on your own, because they ensure transparency of all costs associated with each shipment so that businesses know exactly what is being shipped and what it will cost them.
The best international transportation services understand the challenges companies face when shipping internationally and can help develop comprehensive solutions that make this process seamless – saving time and money, so you can keep running your business efficiently.
Improved International Visibility
By leveraging a combination of freight forwarding, customs brokerage, and other specialized solutions from a qualified logistics provider, companies can position themselves to overcome the obstacles that come with expanding across international borders.
Doing so provides access to new markets, expands the customer base, and accesses new sources for goods and supplies.
With experts knowledgeable in international transport regulations, businesses gain an advantage when shipping between countries, including advanced tracking services that ensure items arrive safely and on time.
The use of professionals such as freight forwarders helps organizations remain compliant with local laws while offering cost-effective ways of getting goods where they need to go – en route to a successful global expansion process!
Competitive Edge
The luxury of having an international transportation services provider at your disposal can give your business an unmatched competitive edge. Such a partner can help you understand the global logistics market and become an innovative leader who understands the nuances of international shipping.
With such knowledge, you'll be better prepared to tailor your products and services for more effective delivery to customers across all continents.
From package consolidation to processing customs paperwork – comprehensive, streamlined services will ease the burden of establishing connections in foreign markets which enables you to promote growth through insights and resources that simply cannot be obtained otherwise.
International transportation services provide the potential to expand your business into far-off corners while improving value and keeping costs in check.
Global Branding Opportunities
As businesses continue to expand, one of the fundamental tools to achieve goals is global branding opportunities. By utilizing international transportation services, companies can move goods quickly and reliably around the world, as it truly expands boundaries.
With today's digital transformation, consumers have access to companies and products no matter where they may be located – in different states or countries.
Having an efficient broad-reaching transport system enables businesses to maximize their visibility across markets quickly, giving customers a sense of well-being by having their products delivered at competitive speeds.
This way, even if a customer is located in a remote part of the world, they still have access to goods from all four corners of the globe. Additionally, utilizing these services can help create opportunities for strategic alliances and partnerships with outside entities, aiding businesses in further expanding their reach beyond international borders.
Security and Safety
When it comes to international transportation services, security, and safety should be your top priority. Your business's growth should never come at the cost of compromising on the secure delivery of goods.
Working with a dependable global logistics provider that is compliant with regional laws and regulations can help ensure that your goods are handled safely and securely throughout the supply chain process.
With their reliable tracking systems and standardized operations, international transportation services can free you from unnecessary worries about the security of your cargo.
With secure shipping and optimal packaging options, these services can help build trust among customers across borders as well as bolster your reputation in remote locations.
Provides a Diversified Customer Base
International transportation services offer an efficient way for businesses to connect with customers from distant places. Utilizing these services to ship goods across the globe helps organizations grow their customer base and maximize profits.
With a diversified customer base, you can easily widen your target audience and generate more revenue by shipping goods to a global market.
Furthermore, utilizing international transport services can help you create a more efficient supply chain and increase customer loyalty by ensuring timely deliveries.
On many occasions, companies can also benefit from the cost savings associated with using a single global logistics provider that coordinates shipments to multiple overseas destinations.
Enhanced Customer Experience
International shipping allows you to provide a better customer experience by delivering products to customers around the world. By ensuring timely delivery and offering flexible shipping options, you can improve customer satisfaction and build brand loyalty.
Additionally, using international transportation services can help you reach emerging markets and provide customers with access to the latest products without geographic constraints. This way, you can ensure that customers are getting the best possible experience regardless of where they may be located.
Ultimately, international transportation services offer businesses a wide range of benefits that enable them to expand their operations across geographies and bolster their revenues.
With these benefits, businesses can easily capitalize on global opportunities and customer experience while keeping their costs low. Therefore, companies need to take advantage of international transportation services to stay competitive in today's ever-evolving global market. 
Access to Lower-Cost Suppliers
International shipping can also help you access lower-cost suppliers and reduce your production costs.
By sourcing materials and components from different countries, you can take advantage of cost differentials and improve your profit margins.
If your business is looking to reduce costs and maximize profits, you can look into utilizing international transportation services.
This will enable businesses to source cheaper goods while ensuring that they remain compliant with local regulations.
Furthermore, companies can also benefit from the availability of more specialized components in different parts of the world which can help them create unique products that are not available anywhere else.
Moreover, businesses can also benefit from lower shipping costs as international transportation services tend to provide more competitive rates than national ones.
In conclusion, international transportation services can be highly beneficial for businesses that are seeking expansion. The use of these services can provide access to global markets, cost savings, improved delivery times, increased efficiency, and better tracking capabilities.
Furthermore, custom clearance assistance, a global support network, flexible shipping options, and improved international visibility help to give companies a competitive edge while also providing opportunities for global branding initiatives.
Moreover, the security of goods delivered is incredibly important; but with an established network such as this one internationally-based company can feel confident in consistently delivering quality goods.
On top of that, these services allow businesses to gain access to lower-cost suppliers and diversify customer bases all over the world. With so much potential open for exploration and application international transportation services are worth considering.