Dubai is a vibrant city, full of excitement and opportunity. From world-class shopping malls to modern architecture, there's always something new to experience. But if you're planning on living a life in Dubai – a desert metropolis, it's important to know how to make your life comfortable and enjoyable. 
Table of Contents
Many people are now finding that work requirements land them in Dubai permanently and some see business potential in this hub, and are relocating to do business in Dubai.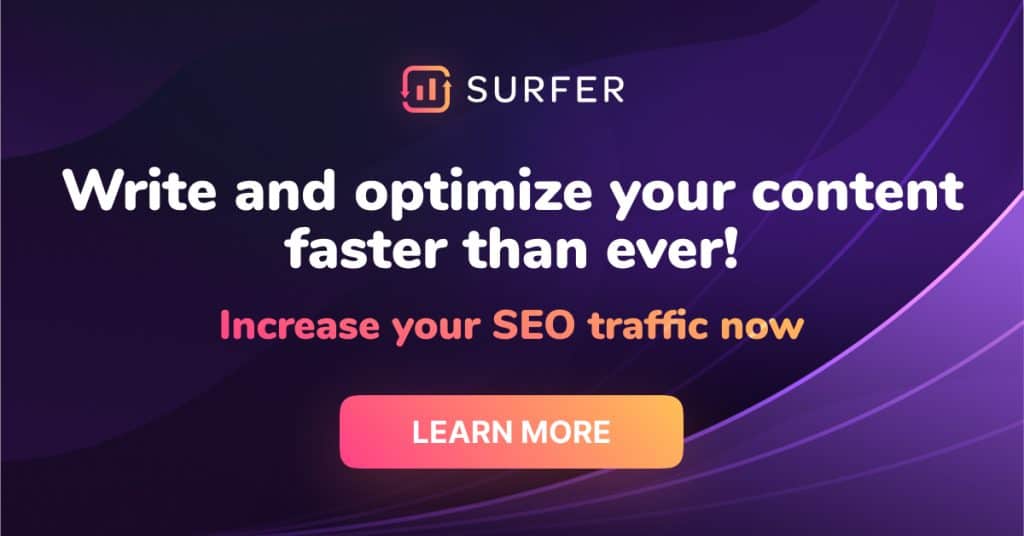 This guide will provide tips on how to live a comfortable life in Dubai – from choosing the right accommodation to navigating the city's cultural norms. With a little bit of planning and preparation, you can make your new home in Dubai as comfortable and enjoyable as possible. Let's get started!
1. Adjusting to the Climate
Nowadays, Dubai is known for having a brutally hot, dry climate during the summer but mild temperatures during the winter. To avoid heat exhaustion while living in Dubai, it's important to take breaks and stay hydrated.
Drink plenty of water and don't overexert yourself when going about your daily activities. Additionally, you can also invest in good quality air conditioning units or window shades to keep your home cool during the summer.
2. Finding Accommodation
As one of the most popular expat destinations in the world, Dubai has a wide range of accommodation options available. Depending on your budget and preferences, you can choose from shared apartments, single-family homes, studios, villas, and high-rise towers.
There are also plenty of furnished or unfurnished short-term rentals for those who want to try out different areas before settling down. When it comes to rent prices, location plays a major role.
Rent in central downtown Dubai is much higher than in outlying areas, though the range of amenities offered is much greater as well. Before making a financial commitment, be sure to check out all your options and research comparable prices in the area for comparable properties.
3. Working in Dubai
Since Dubai is a major business hub, there are plenty of opportunities to find employment. Generally, employers in the city look for candidates with higher education levels and experience in their desired field.
Expats may want to consider obtaining a work permit before they begin their job search. This can be done at one of the free zones located throughout the city or through any government organization that sponsors work visas.
Once you have been hired, it is important to understand the local employment laws and regulations. Dubai has a minimum wage, but most expats earn significantly more than that due to their education level and experience.
All employees are entitled to receive certain benefits, such as free or reduced-price health insurance, paid vacation days, end-of-service bonuses, and other incentives.
4. Connecting with Locals
What better way to get to know the city than connecting with its local people? Try joining social clubs and organizations in your area. Make friends, go out for dinner, or even visit a beach together. This will help you not only understand more about the culture but also make life easier for you when it comes to finding jobs and services in the city.
5. Exploring the City
While there are plenty of activities to do within the city limits, Dubai is a great place for exploring too. The city has something to offer everyone. From the hustle and bustle of the Souks in Deira or Bur Dubai to the breathtaking architecture of the Palm Jumeirah, skyscrapers and buildings in Business Bay, or even outdoor adventures like sandboarding in the desert.
Whether you're looking for an action-packed day or a peaceful afternoon, Dubai has something to offer! Don't forget that the city is also home to some world-class shopping malls – perfect for a spot of retail therapy. The likes of Mall of the Emirates, Ibn Battuta Mall, and Dubai Festival City are all worth a visit if you're looking for some designer labels or unique souvenirs.
Finally, it would be rude not to mention the beaches and beach clubs! There are plenty of places to relax on the coast, with many of them offering spa treatments, watersports, and gourmet dining options. Plus, you can always find great views of the city skyline from the beachside
6. Navigating the Public Transportation System
Even though life in Dubai is known for having access to luxury vehicles, getting around the city need not always be expensive. The public transportation system in Dubai includes the Metro, buses, waterbuses, and taxis. To use public transport you need to have a NOL card (NOL stands for 'No Limits') which is a rechargeable fare card available at all metro stations.
With an NOL card, you can enjoy cheap and convenient travel around the city. There are two metro lines – Red Line and Green Line – with 50 stations in total. The bus system is extensive and covers most parts of the city. Taxis are also widely available and easy to hail from various areas in Dubai.
7. Understanding Local Laws and Regulations
Although Dubai is generally a very tolerant and welcoming city, there are certain local laws and regulations that any expat needs to be aware of. This includes respecting the culture and traditions of the country, as well as learning about prohibitions on activities like drinking alcohol in public spaces or gambling.
As long as you abide by these rules, life in Dubai can be incredibly comfortable and enjoyable. Not to mention, it's important to know the local laws in order to stay out of trouble and remain safe.
8. Staying Healthy in Dubai
Of course, it is important to stay healthy while living in Dubai. Taking advantage of the excellent medical care offered in the city, getting regular check-ups, and monitoring your health are essential steps to feeling comfortable.
Furthermore, if you get a Dubai health card, you can receive discounts for certain medical services. Just explore the ways to stay healthy from your local medical provider, such as joining a gym, trying out some yoga and meditation classes, or signing up for a fitness club.
In addition to physical, mental health is also important. Connecting with other expats and engaging in activities that help you relax can be beneficial in keeping stress levels low while enjoying your life in Dubai.
9. Transacting Financially in Dubai
It is important to understand the financial system in Dubai if you want to live comfortably. While cash is still widely accepted in a lot of places, credit and debit cards are becoming more popular as well.
Electronic banking transfers have become increasingly common due to the presence of digital wallets and other online payment platforms. Depending on your requirements, you can choose from a range of international banks as well as local banks available in Dubai.
There are also various options for exchanging currencies, investing, and budgeting for your financial needs. It is important to research and understand the different financial options available in order to make the most out of your money. And, you should be aware of any taxes or fees associated with transacting financially in Dubai.
10. Experiencing Dubai's Culture
For those looking to experience the culture of Dubai, there are a few things you need to know. Firstly, be sure to dress appropriately as clothing standards in Dubai tend to be more conservative than in other parts of the world.
This means covering shoulders and knees when leaving your house (men and women). Also, Ramadan is an important religious holiday in the United Arab Emirates, meaning that eating, drinking, and smoking in public are prohibited during this time.
11. Utilizing Technology to Make Life in Dubai Easier
Inasmuch as Dubai is a modern and technologically advanced city, it is still important to make use of the available technology to make life easier. There are numerous apps that can be used for transportation, ordering food, booking tickets, etc.
Technology can also be used to save time; one example is online banking where you can transfer funds quickly and securely. Plus, applications like Gitex allow you to shop conveniently from the comfort of your own home.
Therefore, it is important to make use of the technology available in Dubai, as this will help you live a more comfortable life.
In the end, living a comfortable life in Dubai is possible with some planning. Try to take advantage of the abundance of services and resources available. Consider purchasing health insurance, setting up an emergency fund, and creating a budget to manage finances.
Furthermore, keep track of changes in the local laws to stay informed of your rights as well as any new policies that may affect you. Finally, make sure to take time to explore the city and enjoy its many attractions. With a bit of effort, living in Dubai can be an enjoyable experience.
FAQ
How can I find comfortable accommodation in Dubai?
There are plenty of options for finding comfortable accommodation in Dubai – from high-end hotels to serviced apartments and everything in between. If you're looking for a short-term rental, Airbnb is an excellent option. If you're looking for something more permanent, the Dubai Real Estate Regulatory Agency (RERA) website is a great resource.
What is the cost of living in Dubai?
The cost of living in Dubai varies depending on where you're based and how much you spend on lifestyle items. Generally speaking, it's more expensive than many other cities in the Middle East, but still relatively affordable for Western expats.
How can I stay connected in Dubai?
There are a variety of options for staying connected in Dubai, including both mobile phone and internet services. Most major providers offer competitive rates and packages tailored to your needs. Additionally, many businesses, restaurants, and cafes provide free WiFi.
What kind of activities can I do in Dubai?
There is no shortage of activities for you to enjoy in Dubai. From shopping and dining to sightseeing and adventure, there's something for everyone. For travelers with a passion for culture, the city offers some of the best museums in the Middle East as well as cultural attractions like festivals, concerts, and more.
Life in Dubai is never boring. For those looking for something a little more daring, there are plenty of outdoor activities like desert safaris, theme parks, fishing trips, and more. No matter your preference, Dubai has something to offer.