To build your brand and make sure your business website ranks high in search engines, you need to develop a solid SEO content strategy. Content is one of the most essential factors of getting organic traffic. Creating meaningful, engaging content includes thorough planning, providing valuable information, comprehensive research about your target audience, and many more steps.
In this guide, we will go through what it takes to develop an SEO content strategy that will increase the number of visitors to your online business' website. We will also address some frequent questions related to search engine optimization.
What is SEO Content?
Search engine optimization (SEO) refers to the process of driving organic traffic towards your website to improve your search engine ranking. Organic traffic refers to unpaid traffic generated through search engines instead of paid traffic that's gained through sponsored ads.
Regarding SEO content, it refers to specific personalized content that's used to improve the extent of traffic on your online business site. SEO content needs to contain helpful information and answers to questions that your target audience might be asking.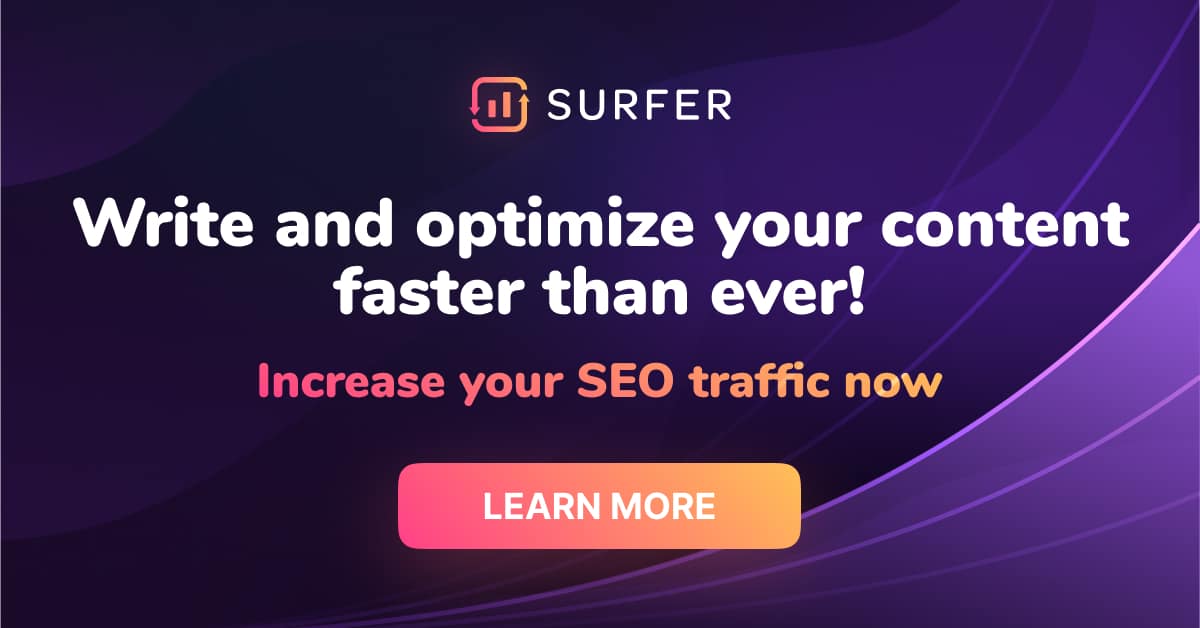 SEO content is most commonly placed on your website's blog. If your online business doesn't have a blog yet, then creating one should be your first step. Your online business needs to have a blog because companies that publish blog posts regularly tend to attract more organic traffic than those that don't focus on posting regularly.
Apart from blog posts, you can use other types of SEO content to increase your search engine traffic, such as product pages, articles, guides, videos, lists, and more.
How to Create an SEO Content Strategy
An SEO content strategy refers to the process of developing a systematic plan to increase your website's number of visitors. There are plenty of things you can do to improve your organic traffic and get a ranking boost.
SEO writing is not just about regularly publishing blog posts and filling your content with keywords anymore. Of course, quality content will always be the most essential part of any SEO content strategy. But it also involves meticulously investigating what your target audience needs, optimizing your content for visitors, analyzing your results, and additional steps.
Here are the 10 basic steps you need to take to gain profitable traffic and rank high on result pages in different search engines.
1. Start a Blog for Your Online Business
As mentioned before, the first step you need to take is to start a blog for your online business. It's a great way to store all your keywords, and since every new blog post counts as a separate web page, your chances of ranking in search engines will be even higher.
Blogs are very easy to set up, and they are pretty flexible, meaning you can use them for a wide variety of things. Because blogs are more engaging than product pages, they tend to gain more profitable traffic.
Every blog post should include quality content, important keywords and keyword variations, and internal links that lead to other blog posts on your website. Every time you write a new blog post, be sure to publish the article on social media. Doing this will increase the number of visitors who come to your website.
Once you set up a blog, the next step is to develop a schedule for your blog posts. Remember, posting regularly is the key – this can mean posting once a week or a couple of times a week. Posting frequently will build your website's brand identity and customer loyalty. When it comes to the length of each blog post, around 1,500 words on average should be sufficient.
2. Figure Out Your Target Audience
After you set up your blog, the next step is to think about your target audience. One of the most important aspects of SEO content to keep in mind is writing for humans, not machines. That's why it's vital to identify your target audience before you start writing any type of content.
You can do this by looking into your current clientele. Start with the basic information: age, gender, location, hobbies, interests, etc. It would also benefit you to find out the goals of your target audience. Why are they in need of your services? What products are they usually looking for? How can you help them?
Another step you can take is to check your website's engagement. This way, you will find out which blog posts have the most views, which products are the most popular, how satisfied your clients are with certain products, etc.
To go even further, go through product review sites, blog comments, social media messages, post comments, or any other place where your clients would leave digital footprints. This way, you can also find out which areas of your online business you can improve.
3. Decide What You Are Going to Write About
After you have thoroughly researched your target audience, you should have a clearer picture of what content you should implement into your website.
Keep in mind that your content needs to be connected to your area of expertise and your online business one way or another. For example, if your online business provides accounting and bookkeeping services, you can write about topics directly and indirectly tied to those fields of business. You shouldn't write about topics that have absolutely nothing to do with your business.
Once you decide on your topic area, it's time to brainstorm different content ideas. It's always a good idea to research competitor businesses and determine what type of content they use to attract traffic.
Planning is the key to blog posting. That's why you should think of an entire month's worth of blog post titles in advance.
4. Do Keyword Research Before You Start Writing
Once you have come up with the perfect topic area for your website, the next step is to research relevant keywords. Using the right keywords can make all the difference in content marketing strategies. That's precisely why keyword research is one of the most significant aspects of optimization.
After completing the keyword research, you'll know what search terms your target audience uses the most. Once you know your target keywords and keyword variations, you can implement them in your content. You can also make a list of long-tail keywords – long keyword phrases (usually more than four words) that are more topic-specific – that you can use.
You can use a keyword research tool like Ahrefs, SEMRush, or Mangools to help you think of new keywords. Google Suggest, also known as Google Autocomplete, is an excellent way of finding out which keywords people are looking for right at this moment. Keep in mind that one of your goals as a content marketer is to avoid using competitive keywords, so coming up with unique but relevant words can be a big plus.
Once you compile a list of keywords that you want to use, use a keyword research tool to determine how successful they are and whether they would yield results. Using Google Suggest is also one of the best practices for finding long-tail keywords.
5. Write Engaging Content
It's finally time to start writing. As we mentioned before, content is the most essential aspect of SEO content strategies. This is where you need to shine to attract as many site visitors as possible and to rank in search engines.
Your content needs to be comprehensive – this means that it must cover the topic thoroughly and answer any possible questions readers might have. That's why we suggest writing articles or blog posts that are at least 1,500 words long.
If your content is lengthy and detailed, it will have a better ranking in search engines. Not only that, but your visitors are also more likely to share your content if it's longer. Apart from being comprehensive, your content should also be engaging and somewhat original. It isn't uncommon for competitors to copy each other's ideas by simply paraphrasing a few titles. Creativity can go a long way.
One thing you should do before you start writing is to ask yourself what you want to achieve with your content. Is the goal of your content to inform your readers, advertise a service or product, or tell a story? Once you determine what you are trying to communicate with your content, it will help you structure your texts better.
6. Optimize Your Content for Readers
You should remember while writing content that you should make it as easy to understand as possible. Don't try to overcomplicate things.
In fact, SEO content isn't just about what you write but how you write it. Here are a few tips you can use to structure your content the right way:
Don't make sentences too long. This is especially important for the lead paragraph. Readers usually go through the first couple of sentences of your article before deciding whether they will stick around or leave. That's why it's essential to keep the intro short and engaging.
Adjust your margins, so readers' eyes don't have to scroll from one side of the page to the other all the time. Readers prefer articles in which the complete text is right in front of them.
Make sure that your paragraphs aren't too long, either. One paragraph should comprise three to four sentences at most. If the graphs are too large, the reader will lose concentration and leave your site.
Use headings and subheadings to divide the text into meaningful units. This is particularly useful for readers who only look for specific information. It's advisable to use a new subheading after two or three longer paragraphs.
Use bullet points and numbering throughout the text. They help break down the content into meaningful units.
Insert multimedia when possible: pictures, videos, statistics, quizzes, graphs, charts, or any other type of visual information. Readers are more likely to read an article that includes interactive media rather than huge chunks of text.
Add links that will take readers to your newer and older content. Doing this not only increases your blog post's engagement but also gives viewers a chance to read some of your other texts.
7. Optimize Your Keywords
When it comes to keywords, it's crucial which keywords you will use and how you will use them. Optimizing your keywords is basically the key to ranking in search engines.
One of the first steps in optimizing keywords in content marketing strategies is determining your main keyword. After you select it, you should place your main keyword at the top of your page, specifically within the first 100 words. This is a guaranteed way of getting Google's attention and ranking your site higher in SERPs (Search Engine Results Pages).
You should also place your main keyword in the article's title, the meta description, one or more H2s, the closing paragraph, and at least a couple of times throughout the text. When it comes to secondary keywords, embed them in the text where it sounds natural. Secondary keywords aren't supposed to stand out.
It's generally advised you place long-tail keywords at the top of your article, while the most competitive keywords should be embedded deeper within the text. However, be careful not to use long-tail keywords too often throughout the entire text – three to four times per page should be enough.
8. Keep Your Content Up-to-Date
Even though you've finished writing an article and published it, that doesn't mean you will never go back to that post. Since the goal of each blog post is to provide helpful information, you need to make sure that the content is up to date.
Information changes all the time; new trends appear, and old ones aren't used anymore. Perhaps webpages that you have links to don't exist anymore. Furthermore, your references may no longer be valid. This is why it's imperative to make sure your information is continually updated.
Ensuring your information is up to date also includes changing your content if new information or trends arise. Don't forget to update any statistics and dates you may have on your blog posts.
Besides keeping your content fresh and up to date, it's also essential to keep track of SEO news and follow best practices. This also means that you constantly have to be on the lookout for new keywords and key phrases.
9. Promote Your Content
Letting Google do all the work for you might not be enough at this point. You also need to promote your content by yourself, and you can do that by sharing it on social media.
Be careful which platform you use to promote your content. For example, if you use your website for advertising designing services and write about fashion on your blog, choose a social media platform where your target audience would look for fashion content, like Instagram or Pinterest. On the other hand, if your content is all about business, choose a more professional app like Twitter or LinkedIn to promote it.
Another way to promote your content is by sending email newsletters. Remember to keep the newsletters short and easy to understand and send them regularly to all your subscribers.
10. Examine Your Results
The final step of your SEO content strategy is to monitor and analyze your results, and you can do that by tracking how your website is ranked in different search engines. Google Analytics is an excellent option for keeping track of your rankings and organic traffic.
Bear in mind that your SEO content strategy takes time to work. It can't produce outstanding results in one day. Instead, it can take months until you start to see positive results. To determine whether your strategy works, analyze the following factors: SERPs, organic traffic, indexed pages, and conversions.
Monitoring your results will also help you realize what areas of your online business you can improve.
FAQ
How Is SEO Used in Content Writing?
SEO and content writing are basically seen as two interlocking aspects of search engine rankings. You can't use one without the other and expect a positive outcome. Although keywords used to be the most significant aspect of SEO, it's all about quality content. In fact, content is considered the focal point of SEO.
By following the step-by-step guide outlined in this article, you will learn how to create the perfect SEO content strategy. Once you complete all the necessary steps, Google will pick up on that and send profitable traffic to your website. That's what SEO is about.
How Do I Find SEO Keywords?
Finding SEO keywords is the overall goal of keyword research – the initial step of any SEO content strategy. Keyword research reveals which keywords and key phrases are the most competitive and gives you an idea of which keywords are the best for your content.
One of the best options is to use Google Suggest. Simply type one or two words related to your topic. For example, type in "SEO strategy" in Google, and keyword suggestions will include:
SEO strategy template
SEO strategy 2021
SEO strategy meaning
SEO strategy example
SEO strategy presentation
You can also use SEO tools. Some of the most popular platforms are Ubersuggest, Ahrefs, SEMRush, and Google Search Console.
What Is Good SEO Content?
"Good" SEO content is content that attracts organic traffic to your website. The role of any important SEO content is to provide meaningful and helpful information. Another thing to remember when writing quality content is that it is intended for people looking for something. That's why it's paramount to try to answer any possible questions your target audience might have.
Quality SEO content also includes valuable keywords that can help you gain organic traffic and a ranking boost.
Why Is Keyword Research so Important for SEO Content?
Keyword research is vital for SEO content because it reveals what type of keywords your target audience is searching for the most. When you conduct proper keyword research, you can implement valuable keywords in your content that your readers will respond to. Keyword research also prevents you from using keywords with low search volume and incorrect usage.
Is Content Marketing Right for My Online Business?
In today's modern world, everything is becoming digital. Yet some old marketing tools – the written word – remain relevant. That might be why digital content marketing is becoming a popular choice for many online business owners.
Content marketing refers to the process of using content as a marketing tool to advertise your business. Content includes blog posts, articles, and tweets, social media posts, guides, product descriptions, and emails.
Content marketing helps you build your online business' brand and grow your audience. Content marketing also increases your web traffic and improves your SEO. It's definitely an option you should consider as an online business owner.
Make Your Content SEO-Friendly
In today's competitive digital world, it's difficult to rank high in search engines. That's why developing an SEO content strategy could help your online business in the long run. With a solid SEO content strategy, your organic traffic will increase, and your website will get a ranking boost.
With proper keyword research, site structure, and quality content, your content marketing strategy is bound to produce positive results, help build your business brand, and get you to rank in search engines.