Advertisements are the future of the online world. More to the point, adverts are one of the most common things found on websites today. Even though they are irritating, studies show that ads generate more income from those who post the ads versus those who do not.
So, it should come as no surprise that Google, one of the biggest information hubs on the planet, created a system that helps with advertisements. AdSense is Google's solution to better advertising. We will also cover the Google AdSense alternatives and competitors to add to the mix.
What is Google AdSense?
AdSense Is a plugin designed by Google that is free to use and helps you generate income through advertisements. AdSense will help you show relevant and engaging ads that will allow you to customize the look and feel of the ads that it provides you. You don't need to worry about choosing ads for your website; AdSense automatically chooses them based on your content and tailors the ads to your target audience.
AdSense goes one step further and selects the most expensive ads to show on your site. If you are not happy with a particular advert, you have option controls that block ads if you do not like the ad's content. The best part about AdSense is that it's free, and Google will pay you for impressions, clicks, and views.
Advantages vs. Disadvantages of Google AdSense
Advantages
Revenue
You can generate an income just for having your website up and running with the Google AdSense plugin. It gives a website owner the feeling of at least getting back some income for running a website.
Content and SEO Assistance
Having AdSense helps your website with the Google algorithm by adding specific ads related to your content to people's searches. So, just by having AdSense, you are helping your website with better SEO opportunities.
Design
Design allows you to customize the ads to fit your style and flow of your website. The customization options are simple and easy to use, making the design process of ads and your website that much easier.
Statistics
Statistics are arguably the most important and valuable information that can be generated by a website. AdSense helps keep track of how many visitors and clicks your website has generated over a set amount of time. You can also find out how much revenue you generate per click and how popular your page is compared to others.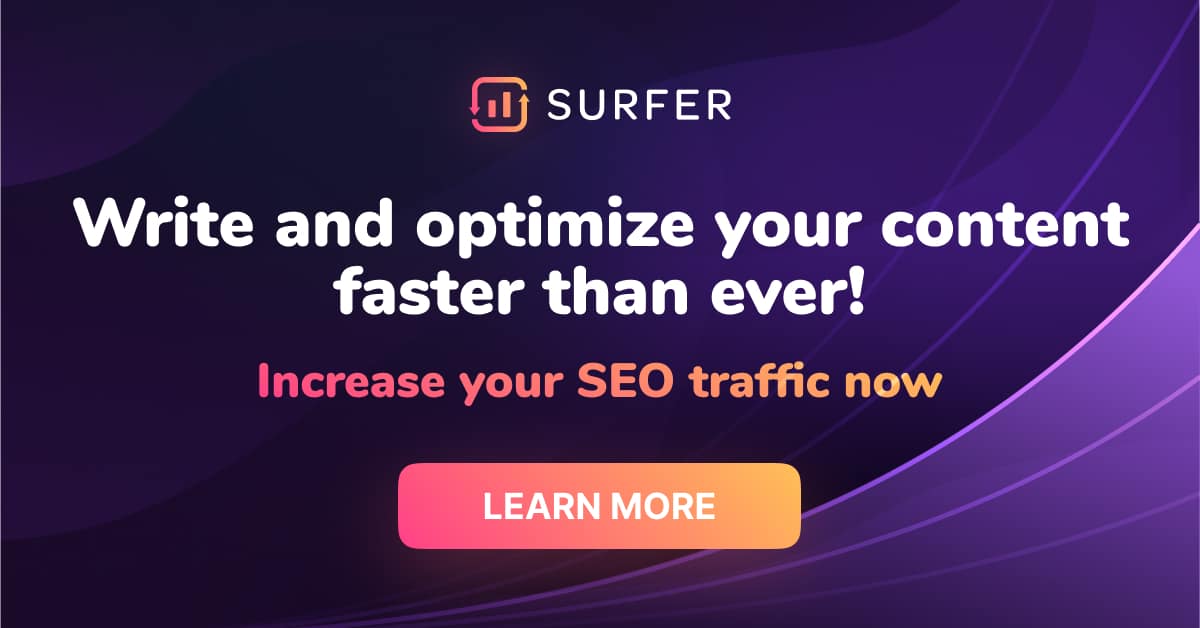 Disadvantages
In certain parts of the world, AdSense requires a website to be a certain age before the site can use its plugin; this age is 6 months. Google says that it's to protect the interests of those posting the adverts.
AdSense does not allow the use of free social traffic exchange. To put it simply, AdSense does not want social sites like Facebook to affect your website's traffic. So, if you plan on using social traffic platforms like Facebook, AdSense is not the plugin option for you. It will conflict with AdSense's TOS and could result in a permanent ban.
People who do not have a permanent residential address will struggle to get paid from Google. Google requires a postal address that verifies your location and who you say you are. It is their form of identification and is a security measurement.
Making simple mistakes will result in a lifetime ban from using AdSense. Examples of mistakes may include too many clicks on the same ad to generate more clicks and views. Anyone can click on ads too many times, which is not in your control. Because it's not in your control, it means that someone could cause you to be banned for life. It is a flawed system in that respect.
AdSense from time to time may impact the refresh rate and general speed of your website. This could lead to a poor experience for your visitors to your page.
The privacy factor is also an issue when using AdSense. Tracking and observation from a hovering AI collect information from your website; some people do not like the idea of always being watched or monitored.
In the end, the pros and cons will help a website owner choose whether to use or not use AdSense. Either way, it is a calculated and educated guess on the website owner's part. Luckily, AdSense is not the only option for online business owners looking to generate revenue from websites.
Alternatives to Google AdSense
Here are the top seven alternatives to AdSense, in case you're looking for a better or alternative option to earning revenue for your online business. There is a plugin out there that may be what you are looking for so, let us see what other plugins offer users.
Ezoic
What do we use on our websites? We'll it's called Ezoic and it's the best in our opinion because we've seen over 30% increase in revenue with Ezoic over other Ad platforms and its a lot easier to join compared to every other platform we've reviewed. So, if you want to check out Ezoic for increasing your website revenues, then click the banner below to find out more about Ezoic – The Highest Paying Ad Platform who is a Google-Certified Partner.
Media.Net
This is a direct competitor of AdSense that is run by Yahoo and Bing. Many different brands use this service to generate revenue for their websites. Monetization from Media.net allows you to access exclusive searches from the Yahoo and Bing networks. This exclusivity allows for more control over your monetization. As a result, you can take advantage of a massive market and revenue gains by using Media.Net's marketplace.
Media.Net prides itself in being the first of its kind to allow for server-side header bidding, which helped revolutionize customization for ad placement on websites.
Amazon Native Shopping Ads
This is a powerful contextual plugin that helps generate ads related to your content. It is very similar to AdSense; but also has the benefit of giving the page owner a small commission if a click results in a purchase. This bonus makes it more appealing to users because not only do you generate money from a click, but you may get a little something extra for a visitor purchasing an advertised product. Don't forget that Amazon is one of the biggest sites in the world, which can help you leverage a better passive income for just having a website.
Infolinks
Infolinks is a global advertising platform. The ads provided are fully customizable and help improve the click rate of ads placed on your website. Infolinks supports a marketplace that has over 100,000 websites. The placement of advertisements while using Infolinks makes it feel effortless.
Yllix
Yllix may be difficult to pronounce, but it has better rates for ad revenue. Who doesn't want to generate passive income from their website? Yllix offers both support for desktop and mobile devices. It also includes popunder ads and is an instant account approval service. You can request daily reports and even get paid daily. It has reasonable rates, which makes precise targeting a breeze. Yllix has reliable and protected sources, has a referral program, and leaves its competitors in the dust.
Monumetric
Besides having a cool name, this is the perfect plugin for any serious blogger. Originally Monumetric was known as the Blogger Network. Their focus is on how they can tailor adverts to the blogger's content.
Customer service from Monumetric is excellent, and they really appreciate their clients and will directly interact with you and help you to the best of their ability. Monumetric does not have a cost-per-click model. Instead, they have an impressive model which focuses on how many visitors view the ads instead of what they click on.
Adcash
Adcash has innovative ad technology that helps create simple and compelling ads that will elevate your website. Adcash stands out from its competitors by offering a complete package that covers advertising as well as monetization. Fraud is something that this service takes very seriously. Adcash has a robust fraud protection system for their worldwide user base, which averages 200 million users daily.
Adcash prides itself on the number of developers they have under their wing – over 150 developers, to be exact. Adcash offers advanced technology creation and optimization that relies heavily on reporting systems and tools that help users take advantage of their ad placement.
Skimlinks
This works as a plugin on your page, allowing you to create affiliate links to your site. It's a quick and straightforward process that generates revenue based on the click your link receives. In addition, the links you add to your content will be related to products related to your content; this will allow your users to explore other products associated with your content.
Why is it Important to Have a Plugin That Helps Generate Passive Income for Your Website as an Online Business?
AdSense directly impacts the Google Search engine algorithm by automatically recommending your site to users based on the type of content you write. Think about that for a second – just by writing content, AdSense will generate ads related to your content. Then when people search for either content or a product related to your website, there's a good chance your website shows up. This means that on top of your SEO efforts, AdSense already puts you ahead of the game.
Another perk for having a plugin like Amazon Native Shopping Ads is that you're associated with one of the biggest sellers and sites on the planet. Amazon is a global company that makes shipping and transporting goods easier day by day. Just by having your content and Amazon's plugin, you are opening the door to an influx of users to your website. Don't forget the commission you could receive if a user purchased a product and generated the click from your website. That is increased passive income, and it is on top of the already passive income you were generating from views and clicks.
In addition, the passive income and potential commission gained from certain services act as an incentive to help create a better website for people to visit. For example, allowing you to customize and place adverts where you want them makes you feel in control of how your website can be presented. So, in the end, passively generated income that comes to you just by creating and having a website is an incentive to build a better website to generate more revenue. You are also associated with one of the largest corporations as an affiliate.
FAQ
Is Mediavine Better Than AdSense?
In terms of paying more, Mediavine has higher-paying advertisements and a higher per-click payment model. AdSense is easier to join because Mediavine requires a high level of monthly traffic before you can apply to join them.
Is AdSense Free to Use?
Yes, AdSense is a free-to-use service that is owned by Google.
Can You Live Off AdSense?
No, because the income is not consistent and you would need a huge amount of monthly traffic to your website to achieve the level of advert income.
Does Ezoic Pay More Than AdSense?
Yes, its commonly known that Ezoic will result in at least 30% more monthly revenue being paid out each month compared to Adsense.
Can I Use Other Ads With AdSense?
Yes, you may use another ad plugin/service.
Top Recommended Ad Platform
Conclusion
In sum, Google AdSense is an excellent service to use for your website. However, other Google AdSense alternatives options, like Ezoic, pay more and cater to different needs. So, if you find yourself in a position where you think AdSense is your only option, think again. All you need to do is establish what you need in an ad service and start looking for the best deal.