Before you launch your online business, it's important to research the market, prospective audience, and other important variables that create a business's success.
One such variable being, a good profitable niche.
Lack of a profitable niche ranks well above poor product quality and market competition when it comes to causes of business failure.
Here are some tips for picking a profitable niche for your online business.
What is a Niche and Why Does it Matter?
Simply put, a niche is a particular segment of a specific market with an audience looking for products and solutions pertaining to a specific cause. Or, it can be a type of business that caters to an audience whose interests align with yours.
When you carve out your niche, it makes it easier to draft a branding and marketing strategy. This way you can appeal to your target audience, making your business stand out.
For example, you want to work in the food industry, your niche could be gluten-free snacks. And then you can further segment it into gluten-free cookies as a sub-niche, gluten-free cookies for kids as a sub-sub-niche, and so on.
You can also define a niche based on age groups, pricing, geographics, culture, lifestyles and quality.
Every industry has a niche you can exploit with the right research and strategy. You can also look up recent trends and consumer patterns to design a niche to target that audience.
For example, eco-friendly products are becoming popular by the day, you can use that to design a niche like reusable straws or eco-friendly single-use cutlery.
Not only does it make it easier for your customers to find what they're looking for, but serving a particular niche also helps you build up business strategies that guarantee a better outcome.
How to Find a Profitable Niche
That being said, here are some ways you can discover a profitable niche that might work best for your online business.
1. Work With Something You're Passionate About
It goes without saying, you tend to work so much better when you're passionate about something.
Channel your passion into crafting a niche you can sell without much effort.
Being familiar with the niche beforehand makes it easy to find a target demographic. You'll know how to appeal to their tastes in a way that makes your business stand out.
For example, you're big on sustainability and reducing single-use plastic. You can use that knowledge and set your niche as eco-friendly alternatives to plastic products. You'll know what possible replacements could be and how you can design products so they sell better.
You will also know who your possible audience could be and how to market your product.
While it is beneficial, your passion might not always turn into a profitable venture. Start with having a list of business ideas you can possibly work with, and then research each of them to see which one could turn into a profitable venture.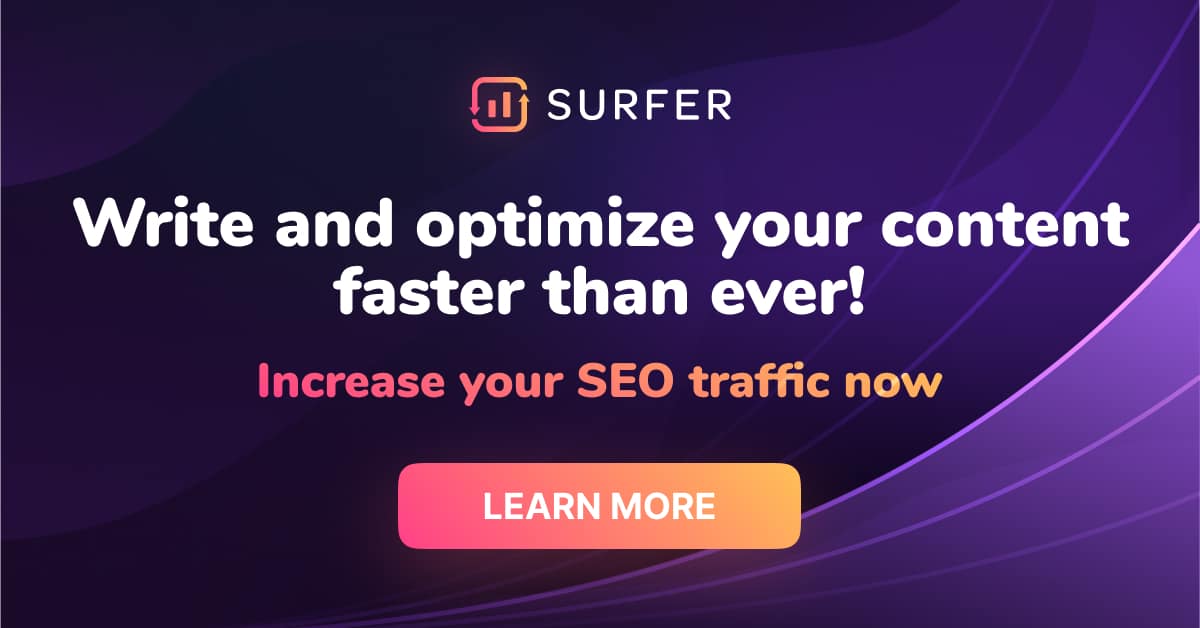 2. Stay Up to Date With The Past and Current Market Value of Your Product
Once you have a particular niche in mind, make a list of products that cater to that particular niche.
Once you have the list, study the market trends for the particular products. See what their current market value used to be and what it has come to be. This will help you project how your niche would do in the long term and if you can expect a greater profit margin.
Say your niche is pet entertainment and the sub-niche is pet toys. Study the market value for pet toys 5 years ago and look at them now, then compare the two.
If the value for pet toys has increased these 5 years, you can expect it to grow exponentially for the next 5 years too. In case it hasn't, you'll know not to invest in it and save yourself the loss.
Studying the trends might also give you an insight into the seasonality of your niche. You can see beforehand if certain products tend to do better during certain seasons. This will also give you an idea of how profitable these seasons can be and if they're profitable enough to sustain you for the rest of the year or not.
Regardless of which niche you choose, studying trends is super useful in the long run.
If you're an Amazon seller, it will be worth your time to use a tool like AMZScout. This is a niche finder and product research tool for Amazon products. It provides you with quick, accurate research to find the right products for your e-commerce business.
3. Study Past Trends to Identify Hurdles to Profiting With the Niche
If you're starting out with a risky niche, you can start by:
Studying the marketing trends for particular products belonging to that niche
See what styles and colors did better with the target audience
Also, see what didn't work and why
Study the hurdles your current competitors faced selling their products
Look at how they overcome these hurdles
You can also pre-plan your strategies beforehand
By doing all this, you will be prepared for prospective challenges before stepping into the industry, and you'll know how to deal with them.
4. Study the Demand And Requirements of the Niche
Sometimes, the niche could have a lot of potential, yet still, be unable to do well in the market. This is because businesses fail to meet their customers' requirements when it comes to products. Or maybe, they continue to sustain a standard or service customers expect.
For example, if your niche is 'rehab' and you plan to launch products that help patients with Parkinson's, deal with their routine tasks with better dexterity.
You need to research the challenges such patients face, and what current market products fail to provide to overcome these problems. You can even conduct surveys within your target audience to understand what they expect from such products and how you can make their experience with such products better.
This gives you a unique stance in the industry and gives you an edge over your competitors.
5. Look for Potential Competition
Sometimes the industry is saturated with everyone launching a business for the same niche. It's important to know your competitor's game even better in such circumstances. Keep your friends close but your enemies closer!
Before you step into the industry, study your competitor's websites and compare their services to yours. Is their website more accessible? Is their shipping policy more convenient? Is their response time better than yours? Do they have unique policies that appeal to the customers? and so on.
Use the Google search engine for your niche and analyze as many websites as you can. This can help you use their platform and channel it into your online business to make it better and more profitable.
However, If a certain niche is too saturated with competition, it's best to avoid it all together. Among other things, you will have to keep your costs at a competitive rate, giving you less margin to make a profit with.
6. Watch for the Latest Trends in the Market
You might not follow trends yourself, but you can certainly use them to profit your online business. Study the latest trends and see if you can craft a niche that would appeal to trendsetters and also benefit you long term.
You can use a number of trend analysis websites like 'trends.google.com' that display trends for specific niches. Another way to do this is by staying up to date with social media, magazines, and other places that have information regarding the industry.
Currently, minimalism is trending in pretty much everything. You can use that to influence your products in a number of industries such as clothing, home decor, etc. So your niche would be minimalist clothing for women or minimal home decor and so on.
Staying on top of trends also helps you create profitable sub-niches for your online business. Once you have an established business, staying relevant to your audiences' needs becomes easier if you know what they want.
7. Ensure the Sustainability of Your Niche
When you're launching an online business, it's important to ensure its sustainability. This can be done by investing in an evergreen niche you know will be relevant for a long time. Invest in products that have a continuous demand, irrelevant of season.
A sustainable niche can be more profitable in the sense that you will have a greater time margin to recover your invested cost and start earning profit through it.
8. Analyze the Audience for Your Niche
This is something a lot of new businesses fail to do but is very important. Before you step into the industry and commit to a niche, first analyze your audience.
See if they're even interested in your business. If yes, what price are they willing to pay for products belonging to that niche? You can also study the best marketing methods to reach your audience.
Analyzing your audience will also give you an idea of the demographics or gender groups you're catering to and how you can plan your marketing and branding to appeal to them.
Having all this pre-prepped will make profiting off your online business come sooner.
If in case your analysis proves your audience to not be as responsive as you would expect, you can steer clear of the niche before investing any time and money on it, and instead, you can research a better, more profitable niche.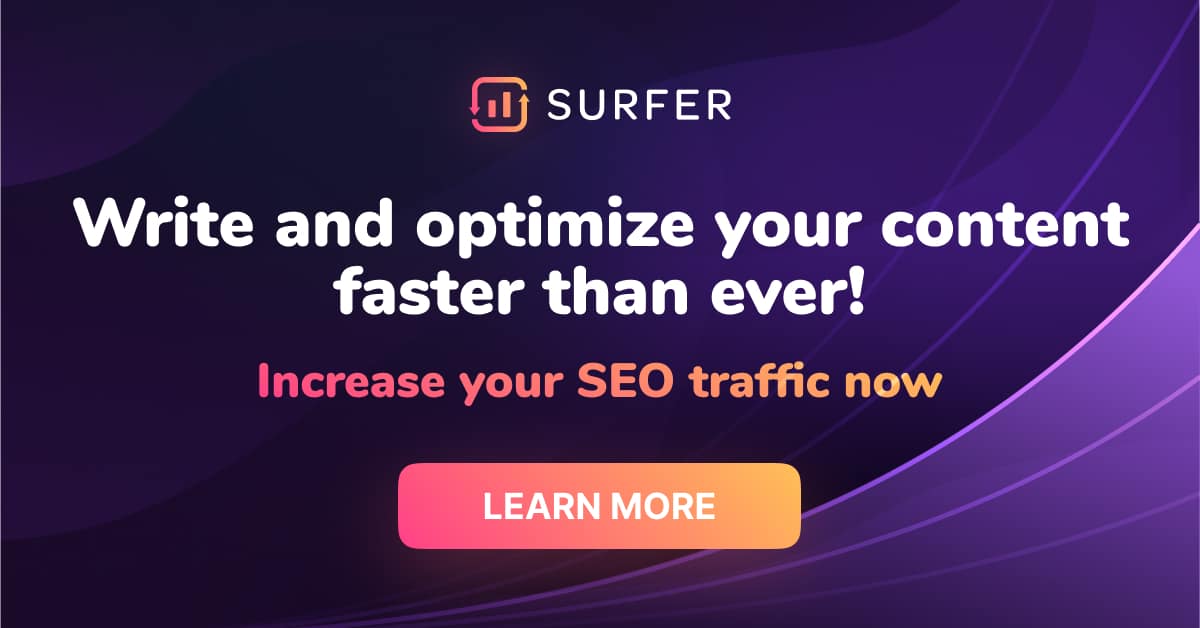 9. Look for a Problem You Can Solve
Other than working with trends or something you're passionate about, one great way to look for a profitable niche is to search for a problem you can solve with your online business.
Is there a demand for a product that does not currently exist?
Is there a product requirement that existing products do not fulfill?
These questions could eventually lead you to a profitable niche.
To find problems within existing niches, join forums with people using that niche product. Look at what they expect from the products and where current products fall short. Is there anything you can add to your business to make it stand out?
You can also conduct online surveys with people of your potential market. Ask what's something more people are interested in, and how much they would be willing to invest or spend on it.
This will give you an idea about costing and how your customers are likely to respond to it.
FAQ
How Do You Find Trending Niches?
There are several ways you can find trending niches based on what you have in mind. Here are some common ways:
Stay up to date with social media; look at trending topics on Twitter, search up popular hashtags on apps like Pinterest and Facebook
You can also make use of the 'explore' page some apps like Instagram offer, they feature trending posts to give you an idea of trending niches
Use Google Trends to look up a niche you want to work with and see the latest trends for it
Use a keyword research tool to see how often a keyword is searched for and the current competition it has
Stay updated via online marketplaces like Amazon
See what some of their hot selling products are, and what products get featured more often
How Do You Find a Low Competitive Niche?
Using a keyword search engine can reflect on data regarding existing competition associated with a particular keyword. It also reflects the monthly searches for the keyword. You want to look for a niche with a high number of searches and relatively low competition.
How Do I Pick a Niche for Dropshipping?
Here are some ways you can figure out a good niche for dropshipping:
Use the Facebook Audience Insights
It gives you the option to search on a keyword, and it will tell you how many Facebook users are interested in the dropshipping niche worldwide. It will also define the demographics, age groups, gender groups, and geographics of the potential audience for your dropshipping niche.
Use the Google Keyword Planner
It gives you a detailed analysis of how many people are searching for a particular product or other interests relevant to your dropshipping niche. You will have the option to look at things according to specific metrics like match type, search locations and long-tail variations.
Search for It
Simply look up "best dropshipping niches of this year/month/season" and do your research based on others' research.
How to Investigate the Size of a Niche?
Some standard steps you can take to estimate the market size of your niche are:
Identify who your target customers are
Identify the region you're planning to cater to
Estimate how many potential customers you have in your target region by looking at geographical trends on search engines
Estimate the demand for your product in that region
Compare the demand to potential customers to estimate your market size
Or you can conduct surveys within your target audience to better analyze your potential buyers and hence, your market size
Recommendations for Researching Niches and Trends
Researching for a profitable niche is now easier than ever using modern-day tools and platforms designed for such purposes.
Some of the best include:
CensusViewer
CensusViewer is an online application that gives you access to the Census 2010 and 2000 data from the U.S. Census Bureau. It also has American Community Survey (ACS) data along with extensive data collected from registered voters and frequently updated commercial data sources.
It's a great online tool to analyze the U.S. population.
It gives you a breakup of the population according to gender, ethnicities, and age. This can be useful when you're building a target demographic for your niche and want to know which state or region contains your target audience in the majority.
Pros
Easily accessible via their website
The basic data is free for anyone to access
You can use the data in any way that's allowed but the census bureau, so it's great for research
Cons
Additional features need a subscription fee to be unlocked
What We Like
You can use the Moonshadow mobile app as an organization to create a customized version of the CensusViewer. In this version, you can add your own data alongside the census data to create a platform more catered to your needs.
Consumer Expenditure Survey
The Consumer Expenditure Survey is a nationwide survey conducted by the U.S Census Bureau for the Bureau of Labor Statistics (BLS). It provides data on income, expenditure and demographic characteristics of consumers in the US.
It does so with two different surveys:
A quarterly interview survey that talks about major expenditures such as cars, mortgage, rent, utilities, and insurance
A diary survey that asks consumers to keep a 2-week diary record of all minor purchases like groceries, self-care items, and fuel
If you want to explore the expenditure habits of customers in the US, this survey is a great place to start. It will help you address consumer needs and will also tell you if your niche is something people will spend money on.
Pros
The survey is conducted by selecting random households in the US, eliminating any sort of bias
Any contribution made to the survey remains anonymous
The data is easily accessible via their website
Cons
The data may be influenced by consumer bias
What We Like
The BLS presents the data in a number of ways such as tables, LABSTAT database, reports, public record files, and new releases. This makes understanding it better. You can also sign up for their updates to be notified of any new information.
SizeUp
SizeUp is a financial technology or an internet service dedicated to helping small businesses by providing useful business intelligence. It helps businesses by providing research and intelligence so they can design business strategies beneficial for their success.
Through SizeUp's services, online businesses can improve engagement on their platform, successfully launch new products and gain new customers.
Pros
They can help businesses through software or data
They give you recommendations for improvement alongside data analysis
You get suggestions for the best places to advertise
It's curated to help small-scale business owners
Cons
Only available in the US and a few other countries
What We Like
When you go on to their website, it gives you an option to 'request a demo.' This way, you can explore their services before you decide to commit.
Google Trends
Google Trends is a simple yet useful tool designed by Google. It's a website that analyzes searched keywords and topics in the Google search engine and organizes it according to regions, languages, and topics worldwide.
The layout is straightforward and makes it a breeze to use.
Pros
It represents data from all around the world and not just a few countries
It displays the data in easy-to-read graphical formats
They even display common searches regarding a particular trend
You can look up your own keyword to see how it trends
Cons
The trends tend to change by the day and might be difficult to keep up with
What We Like
The diversity and inclusivity of Google Trends make it useful for online business owners. It not only helps you find a niche, but it also aids in maximizing your profits by guiding your market strategy as well as social media engagement. And the best part? It's free!
Conclusion
Finding the perfect niche to work with is not an easy task, and there's no one right method to do it.
However, it is an extremely important step in the pre-launch phase of your online business that will decide the trajectory of your startup. It's imperative that you spend your time researching and come with the niche that's profitable for you.
Thanks to the internet and its resources, you can now use a myriad of tools to benefit your research and back it up with actual statistics. You can work with actual numbers to design and plan your business, reducing the rate of failure.