Running an online business isn't any easier than running a business offline. But there are plenty of differences between the two models. Therefore, you'll have to strategize and find the best way to optimize your business.
If you're hunting down some of the best business growth strategies for your online business, you're in the right place. Take a look at the helpful examples listed below and make an informed choice.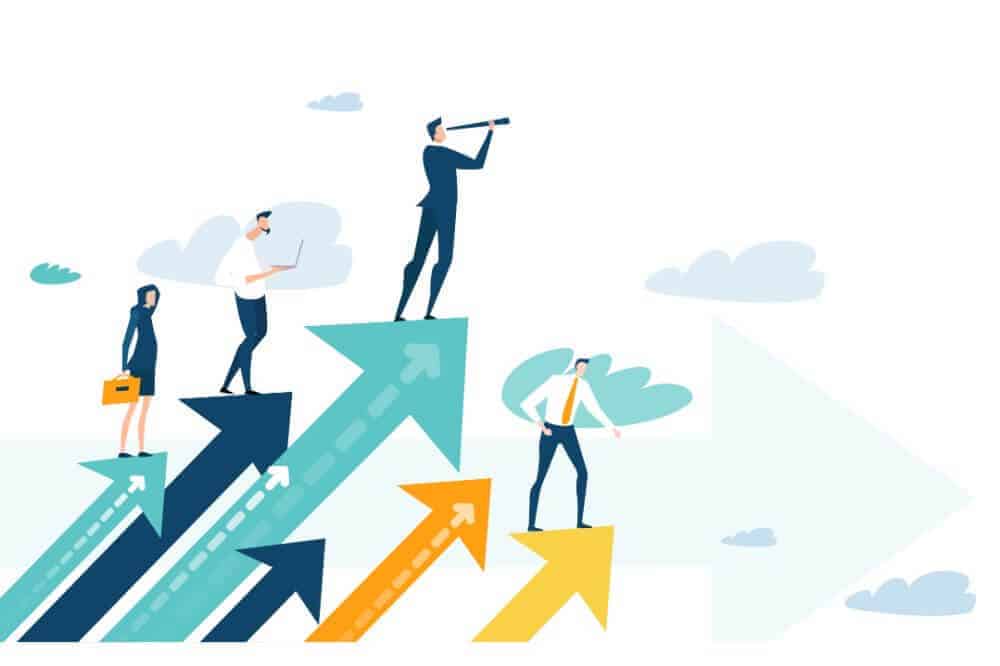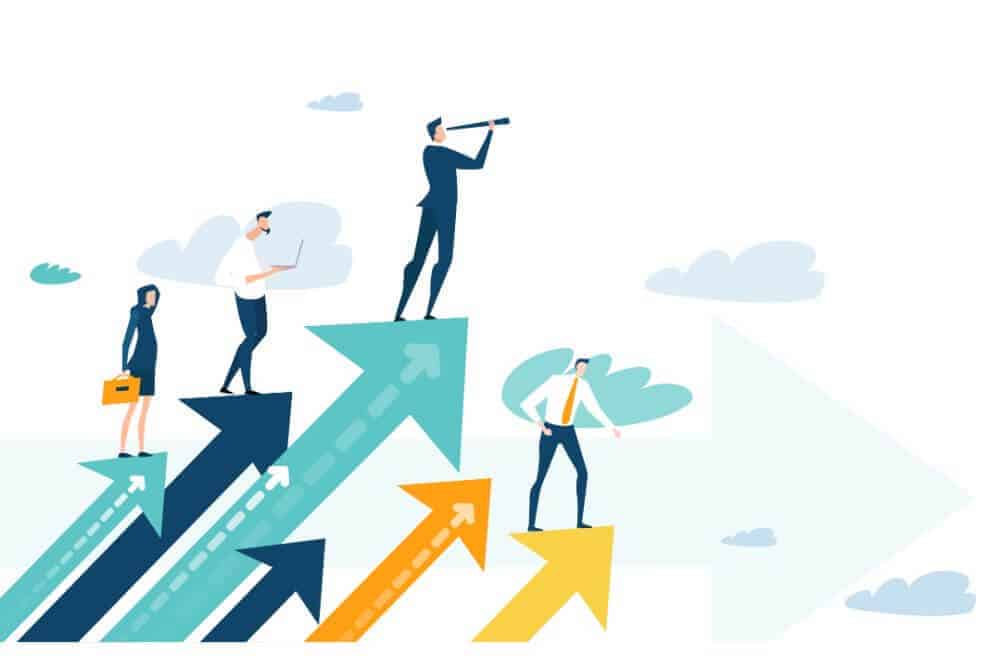 Producing High-Quality Content
You might have heard of this effective strategy before. Many companies, including law firms, maintain a regularly updated blog to drive up their website rankings. However, many online businesses also forget that high-quality content isn't easy to write.
Just because an online company has a blog doesn't mean it will rank first on Google Search. The content has to be expertly written and provide helpful information.
Your content should also contain certifiable facts. Opinions should be backed up with evidence. Don't use fake news as it can lead to your business getting a bad reputation.
Linking sources within the post can go a long way to boosting your website's popularity. People will come back for more if your information is accurate.
Having concise and powerful content isn't enough, though. The blog post has to be further optimized for better viewing experiences. Here are some things that blog writers optimize.
Paragraph size
Headers with keywords
The title
Images and videos
Meta descriptions
SEO is important, but instead of blindly stuffing keywords, you should strive for a balance. Fulfilling your SEO goals can result in a great ranking, but Google has evolved to combat keyword stuffing. It will penalize your website if it detects this technique.
Therefore, your content has to both achieve SEO goals and be well-written for Google's standards. Only then will it rank high on Google Search.
Higher rankings will provide more exposure as potential customers usually look at the highest-ranking options first. High-quality content is often at the top or slightly below. Your visibility will increase this way.
Use Email Marketing
Email marketing isn't dead, and you should adopt it for your online business. Sending timed emails has been a staple for online businesses for many years. You should form a drip email marketing strategy to convince customers to return.
For example, send an email after a visitor subscribes to your mailing list. After a few days, you can send further emails, usually once a week.
There is software available that makes this completely simple. You need a writer to compose the emails beforehand, but the tool can handle the bulk of the work after that. Some can even send emails based on the subscriber's actions and reactions.
Eventually, drip emails become more personalized and might hook the recipient. That's how businesses such as Old Navy succeed.
Sending your subscribers exclusive discounts also increases customer return rates. Almost every type of business can use this strategy.
A few suggestions for email marketing services include:
Install a Marketing Platform
As a tie-in to the previous strategy, you can invest in a marketing platform. There isn't exactly a single definition of what a marketing platform is. Regardless, there are a few examples worthy of consideration.
SEO Marketing Tools
There are many free options available. SEO marketing tools will help you produce high-quality content. With one at your disposal, you can start attracting visitors with excellent blog posts.
In terms of reaching out to your target audience, you can get this data from lead generation companies. For example, if you're in the solar industry market, certain companies provide services of selling solar leads to solar businesses. That way, their efforts are centered on closing these interested prospects and maximizing resources and marketing strategies.
Google Analytics and Other Analytics Platforms
Analytics tools are meant for marketing teams to analyze customer behavior. This can range from mouse trackers to heatmaps to website path recordings. Again, there are many free options available.
Choose the right one for your business, and you can experience some growth. Of course, you should learn how to use the software properly first.
Customer Relationship Management Systems
Commonly called CRM systems, these tools are designed to help you understand your clients. Primarily by gathering data for future decisions. The insights these tools provide are incredibly valuable.
With the help of these insights, you could potentially experience significant growth. Some examples of the best CRMs are:
Social Media Marketing Tools
A majority of internet users are on social media, which makes marketing on these platforms important. Facebook ads are incredibly successful, and Twitter's hashtag system works well to build up a following. There are many types of tools available.
Chatbots
Every online business should have a chatbot set up, like Collect.chat as an example. Instead of handling every customer's query, the chatbot can provide pre-written answers. Chatbots can usually handle common questions on their own.
With a chatbot, you can spend more time and energy on the less common questions. Freeing up time for yourself is always a win.
With marketing platforms at your disposal, you will see improvements over time. They help you reach potential customers that might return if your strategy is sound. As a digital marketer yourself, you need to adapt constantly to new tools and features.
Work on Your Ads Campaign
We just mentioned social media and particularly Facebook ads. Online businesses rely on online ads to reach others. Unlike traditional businesses, you typically won't be handing out flyers.
Because of this, the paid promotion ads you often find on Facebook and Twitter are still effective. The strategy might be old, but it still works very well. Promoted ads tend to reach more social media users, which means there's a higher chance of converting.
Your ads must be optimized with keywords, be well-written, and provide helpful information. Ad extensions also increase click rates if implemented correctly. Test your ads out and see which one works better.
The primary keyword is the most essential component of the ad. It allows users to find your ads and see if it is relevant to them.
Communicate With Your Team Effectively and Often
When your business starts growing and leaving the start-up phase, communicating with your teammates and employees will become harder. It's not easy to manage multiple teams at once, but thankfully, there are still ways. In this respect, it's better to use software for larger teams online.
For example, you can get your team to install and register for instant messaging services. There are plenty of options available, casual or professional. Facebook Messenger isn't the best option, though.
Consider services such as Slack and Microsoft Teams. They all have free registration and plans. Therefore, you don't have to spend any money on them. Some of the free plans are limited but still powerful, while others are powerful in their own right.
Even using Discord for work is common. Despite the app's reputation as a service primarily for gamers and other groups, businesses have adopted it. It's not the best service, but it works well for some teams.
Effective communication is the one thing holding a company back from miscommunication and workflow confusion. If your team isn't sure of something, they can always reach you instantly, and you can offer them assistance. This might be slightly problematic for teams spread out across the world.
Despite this, it's often more convenient than emails. An instant messaging service can improve workflow efficiency. Professional services even allow you to send large files and documents.
No need to use a cloud service for that. As long as it isn't massive, many of these platforms allow you to exchange large files.
With the right instant messaging service, you can communicate with your team members effectively and quickly. This will help your business be united and grow faster.
Give Your Website a Graphical Overhaul
A bland-looking website can put visitors off, especially if the buttons aren't optimized well. This includes the use of colors and other aesthetics. To encourage people to stay longer, you should make your website look good.
The use of the right colors for the right buttons is crucial for retaining visitors. For example, red is usually reserved for stopping and the 'no' option. However, the color also means aggression in competitive sports.
Colors also have different meanings in different cultures. Because of this, you have to keep in mind what culture you're targeting. Color studies aren't always conclusive, but you can always test what works best.
The other parts of your website also need to be revamped if they don't hold up. Try not to overdo things on palettes, but strive for a balance of colorful and straightforward aesthetics. The right balance tends to retain visitors and potential customers.
When more visitors are attracted to your website design, they tend to be converted and buy. This is very useful for growth. A few updates to the aesthetics won't hurt at all.
Gather Data
Naturally, for a business to succeed, it has to know its competitors. For that reason, you have to conduct some market research. Be sure to always keep such data up to date.
Market research can involve some of the following:
Sales
Competitors and their information
Demographics
Deals
Reorders
With the data you gather from research, you can make informed decisions. There's no need to head into the industry blindly and potentially fail. Market research can help you survive and even thrive later on. There are plenty of marketing experts out there who can help you do this research and plan your marketing, if you don't have the time or experience to do this yourself.
By knowing your 'enemies,' you'll know what moves to make.
Offer Freemium Products
Freemium products are available at no cost yet contain more functions than free trials. Many internet users like them because they don't have to pay for a functional product. Compared to the paid service, the freemium version will be reduced but still very useful.
Even if customers don't buy the paid service, they'll still spread your product via word of mouth. This increases your reach and visibility. After all, who says no to free advertising?
If a customer does like the enhanced usability compared to a free trial, they might buy it later. The freemium version has, therefore, achieved one of its purposes.
FAQs
What is the Importance of Business Planning?
Business planning will prevent you from floundering in the industry without direction. Without it, your online business will struggle as you have no idea what to do. Business planning will help you reach your goals, be they long- or short-term. A good resource to help you with your business planning is a company called LivePlan.
A good business plan will allow you to raise money from investors easier as well. They want to know that their money won't be in the wrong hands. A well-written business plan will assure them.
Identifying weaknesses in your business plan can also allow you to know yourself better. Eventually, you'll want to overcome them, but knowing them beforehand is advantageous.
Therefore, business planning is essential for online businesses. Failure is often the result of no planning. You should be prepared all the time.
How Does Planning Affect Your Online Business?
Planning will allow your online business to be organized and effective. You have a sense of direction in reaching your goals and working towards your mission statement. Furthermore, you won't be caught lacking if your plan is effective.
With a plan, investors and banks are more willing to loan you capital. Many entrepreneurs formulated theirs before getting the capital they needed.
Even if you're not looking for financial assistance, a plan can prevent you from making as many mistakes.
What's the Difference Between Business and Strategic Planning?
Strategic planning is a part of business planning, but there are differences. The strategic plan is used by existing businesses to manage their directions. The business plan is often drawn up by those wanting to start a business.
Make Your Online Business Grow
Undoubtedly, there are many other strategies out there. However, only the most effective methods have made our list of best business growth strategies for online businesses.
Does your business need something more to grow? Now that you know how to increase growth, you can get to work and start implementing these strategies right away. Always make sure to use the right one for you.