Video is great if you want to help people accomplish something, provide information on a topic, or just get some attention for yourself, and one of the best ways is to start a YouTube channel. Video is a superior way to engage an audience compared to static content like a simple blog.
YouTube channels are fun to do and can also be quite profitable if you get many subscribers.
Although a YouTube channel can be both fun and profitable, there are some key equipment for YouTube you'll need to do before getting started. First, if you want a lot of subscribers, there are certain types of equipment for starting a YouTube channel.
This article discusses the equipment needed for starting a YouTube channel. While the amount of equipment for YouTube you will need might not be huge, its quality can make a big difference. So let's get to it.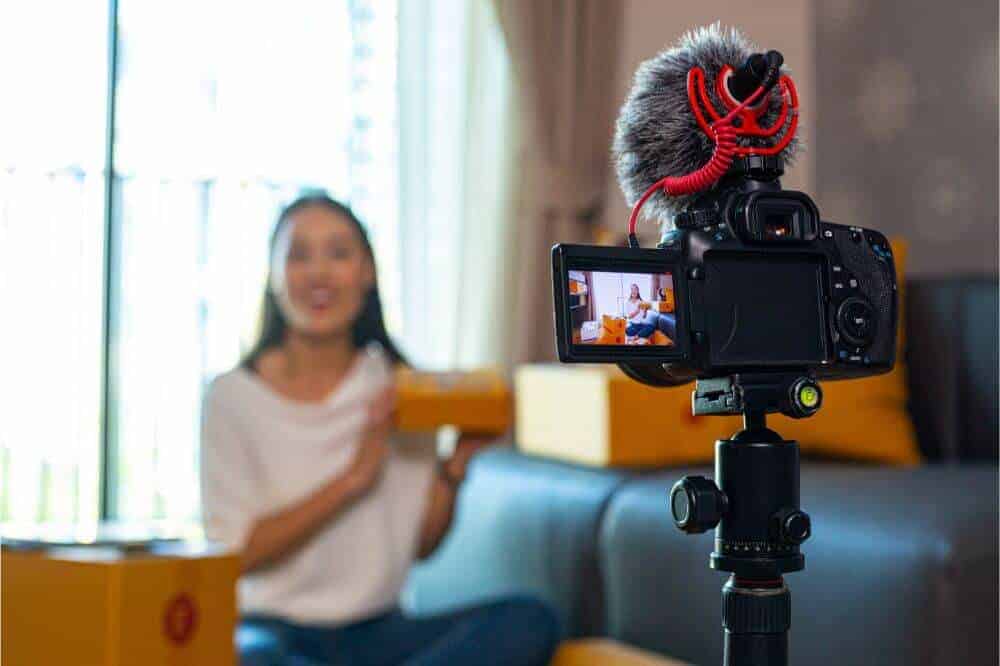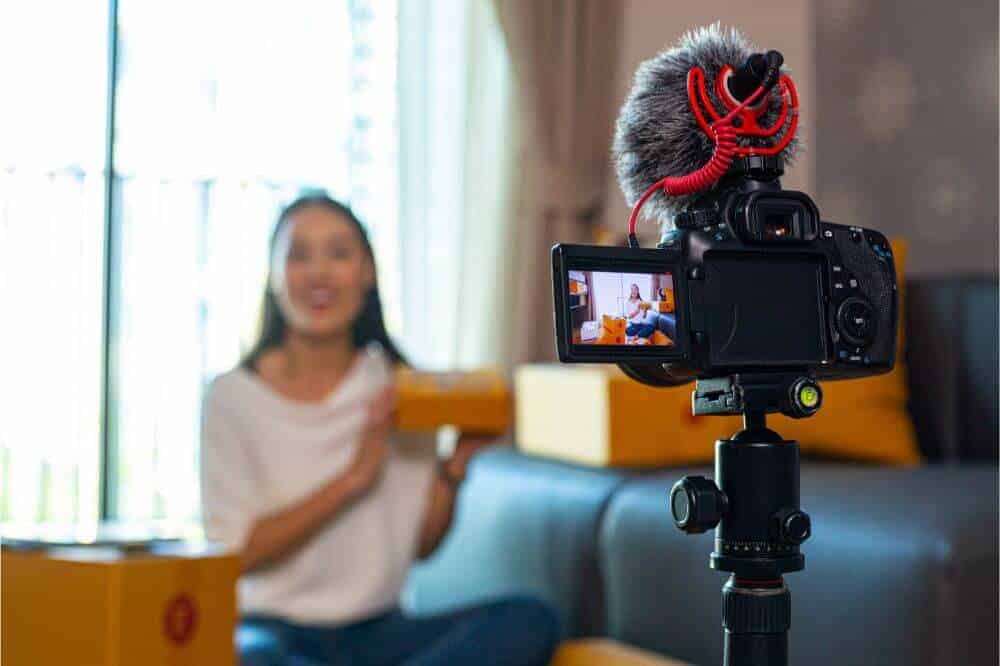 Equipment for Starting a YouTube Channel – What You'll Need
1. Camera
By far, the most essential pieces of equipment for starting a YouTube channel is a good camera. There are many different kinds of cameras out there, so let's take a quick look at the types of cameras to choose from and which one might be best for you.
Firstly, with the gains in technology, our mobile phones now come with impressive camera technology, so if your mobile has a good camera on it, then this can be all you need to record with.
Make sure the settings are set to record at a high quality like 4K at 30 frames per second. This will ensure that the video is of sufficient quality to show detail and present well on YouTube.
2. A Tripod or Gimbal Stabilizer
One of the important pieces of equipment for YouTube is something to stabilize your camera, to eliminate the shakiness and blurriness caused by movement. So, whether you're using a camcorder, a mirrorless or a DSLR camera, a tripod can keep things shake free.
If you're using something like a GoPro strapped to your head or body, there are various mounting options you can buy. These allow you to stick the mount to almost any surface and then attach the GoPro camera to it, which gives unlimited creative potential in terms of camera positions.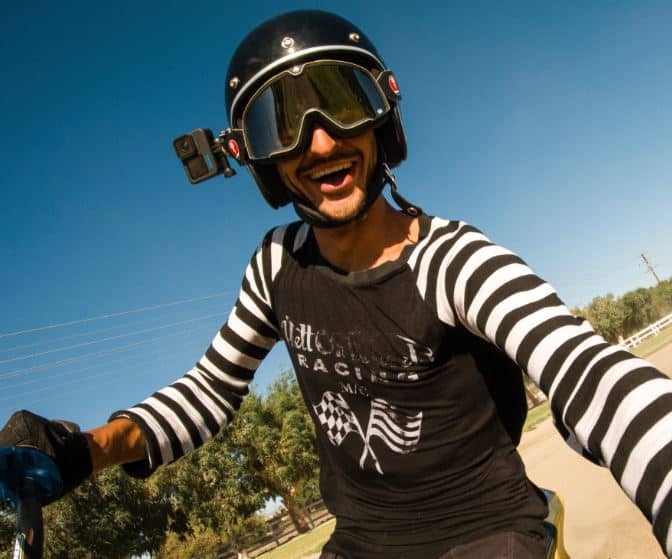 3. An External Microphone
The next piece of equipment for YouTube, that you'll need to set up for, is the audio. The visuals are important, but every good video requires good audio. Therefore, you need an external microphone. As with cameras, there are various microphone types, so let's take a look at some that might be good for you.
Just like the video, the audio may require editing to get the best results for your YouTube clip. There are apps you can download to your phone for this and software you can use to convert the audio into the correct and most efficient formats.
One way to improve your audio quality is to convert your audio to opus. Opus is a high-quality audio codec that can produce better sound than other codecs like MP3. Converting your audio to opus can help you improve the quality of your videos audio without having to spend extra on expensive equipment.
4. Portable Lighting
If you're taking action shots outside, lighting will not be an issue if you're in sunlight. However, if you're shooting video indoors, then you will probably need extra lighting because even well lit rooms from natural light will look darker on video. As with cameras and microphones, there are different types of lights.
If you have a large professional camera and want great lighting, on-camera lights can be mounted directly to a video camera. These are often used for documentaries and wedding videos. These lights are usually very small and convenient.
5. Plain Background
If you plan to shoot videos from home, you might want to invest in a good background. A lot of the time you don't want a cluttered background to your video as this detracts from the thing you're trying to focus on, so a plan background can be the best option here.
This is totally up to you, and it all depends on the visual effect you are going for. A simple wall in your room might be all the background you need, or you can buy a portable screen to use.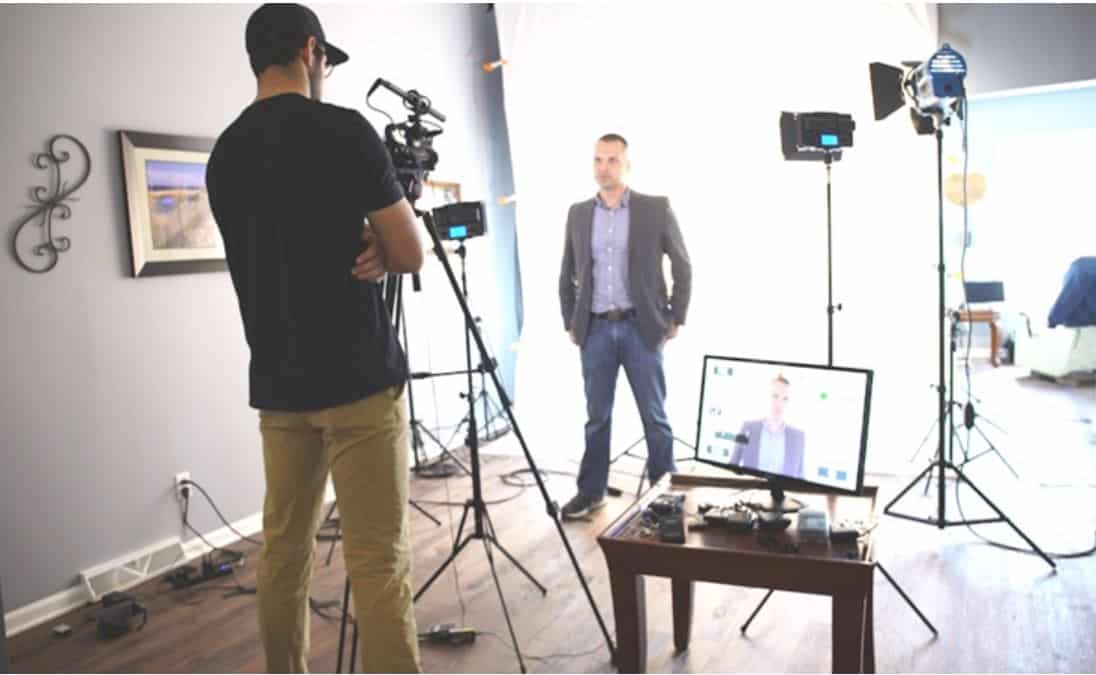 6. A Powerful Computer
Yet another important piece of equipment for starting a YouTube channel is a good computer. Whether you go with a PC or a laptop is totally up to you, but you'll need to take into consideration its speed and processing power as well as the software you may need.
With the fast improvements of mobile phone technology and focus on cameras within these, you are now able to do a lot of recording any uploading to YouTube directly from these devices without the need of a computer. Depending on the quality of your mobile phone, this maybe an option for you to try.
7. The Right Video Editing Software
Perhaps one of the most important things for a YouTube channel is good video editing software. Of course, the shooting itself is essential, but you usually have to edit your videos to make them look as good as possible. There are plenty of video editing software's available today so have a look at them online and work out which one suits your needs and budget.
8. A Good Monitor or Two
Other YouTube Considerations
This isn't what you'd call equipment for YouTube, but it's an important part of most YouTube videos these days; music. Whether intro or outro music or just good background music, it's an important part to making your video sound more professional and can add a feel to the video being drama, action, or whatever tempo your trying to present.
There are plenty of options for getting music for your video's, whether it's royalty-free music tracks or track you pay for. Do a search and you will find large libraries of tracks available for you to use in your videos today and take them to the next level.
FAQs
What is the Most Important Piece of Equipment for a YouTube Channel?
The only thing that you absolutely cannot do without is a good camera. Most phones, these days have the ability to shoot good quality film, so that's definitely an option.
How Much Money Do You Need to Start a YouTube Channel?
Starting a channel is technically free. The only costs associated with it are the equipment costs.
What are YouTube Shorts?
YouTube Shorts is a short-video section that helps you deliver diverse content easily. YouTube Shorts are highly engaging, can educate the user quickly, and help you portray brand values in a unique manner.
Apart from web pages, you can also repurpose shorts on multiple marketing use-cases like social media, retargeting ads, emailers, and more.
Can My YouTube Channel Make Money?
Yes, YouTube compensates people based on the number of views and subscribers that a channel gets, once you reach a certain level.
Pro Tip
If you want your video to rank well on YouTube, then be sure to set up the video description well in terms of optimization. YouTube is owned by Google and you should treat your video description similar to how you would do SEO on a blog post, because this makes the video easier to find based on keywords that YouTube users are searching for.
Conclusion
These are the eight most important pieces of equipment for starting a YouTube channel. You can start your YouTube clip from scratch quite easily these days, given there's equipment for YouTube set up for exactly this thing.
When it comes down to it, if we have to condense this, the three most important things you need for your YouTube channel are a good camera, a good microphone, and lighting to ensure that you capture the best raw video you can.
Then, the ability to edit the video into a professional quality result is important, so choose some software carefully for this task.
Of course, if you're on a budget, you can always narrow the list even more, just keeping in mind that the camera and microphone are the two most essential components for this online business model.