Finding a good website host is an essential step for the success of your online business. There are some popular choices, but popular doesn't always mean better. Bluehost and HostGator are two such popular choices as web hosts. Let's look at them and compare Bluehost vs HostGator to help you make an informed choice for your online business website.
Bluehost
Bluehost is a widely popular web hosting provider. It boasts strong customer service, great uptimes, and value for your money. Bluehost is a top competitor for WordPress site hosting, but some of the features they offer are stronger than others. Let's look at what sets Bluehost apart from the pack regarding web hosting for your online business.
Bluehost Pros
Dependable Uptimes
Bluehost has an uptime guarantee of 99.98%
WordPress Integration
Bluehost is rated as the best in WordPress hosting and has been recommended since 2005 by WordPress.org for hosting services.
Budget Pricing
Bluehost's pricing scheme is competitive, even after the first year of your plan. There are multiple tiered pricing plans with affordable options for every type of hosting service.
Bluehost Cons
Added Costs
Many add-ons will be snuck into your cart if you don't uncheck them before purchasing your plan.
Storage
Bluehost only offers a small amount of storage on its basic plans when compared to other hosting services.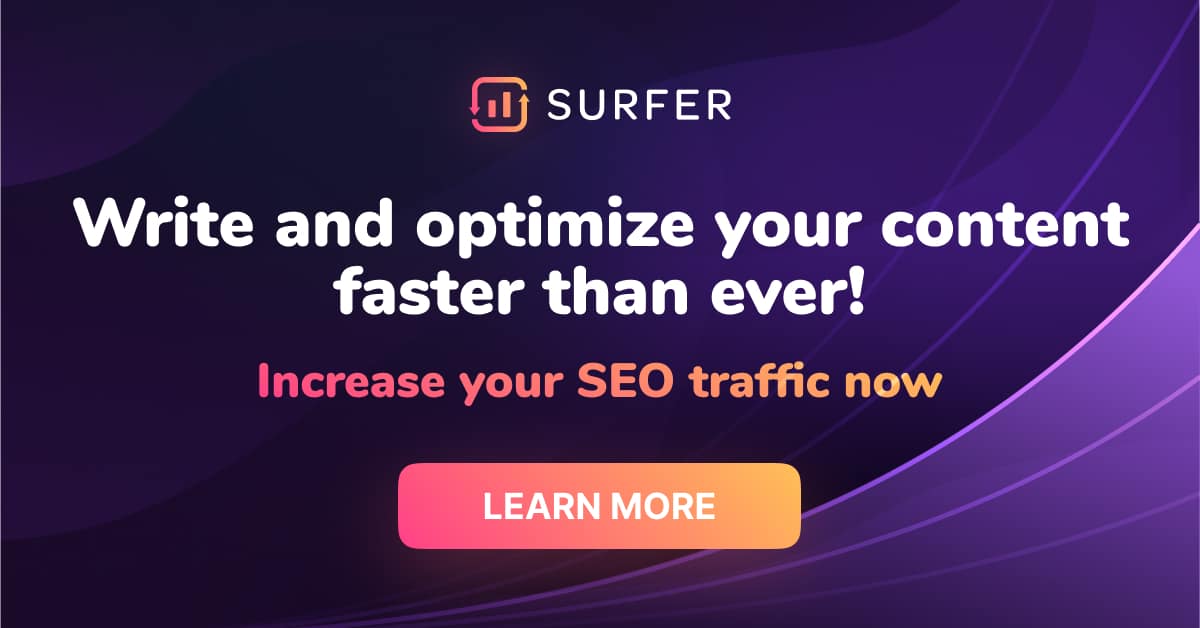 Types of Hosting on Bluehost
Shared
The cheapest and most basic service.
Shared WordPress
The most basic service for WordPress sites.
WooCommerce
Hosting for online stores using WordPress.
VPS
Designed for business websites that need more services than offered in the basic plan.
Managed WordPress
An upgrade on WordPress hosting with extra features
Dedicated Servers
The most powerful hosting option, but also the most expensive
Bluehost and WordPress
We've already stated that WordPress recommends Bluehost as its top hosting provider, which says something because there are a lot of WordPress hosts available. If you are set on a WordPress site, Bluehost is probably the best host for your online business. If you decide Bluehost is the best hosting site, then it's probably best to go with WordPress for your site design using WordPress.org, then install it with one click on Bluehost.
Bluehost Features
Domain Registration
There is free domain registration offered to some users when signing up for a one-year plan with Bluehost. You will, however, have to pay a domain registration fee of $10-15.
Website Builder
Bluehost has a drag-and-drop website building tool that's easy to use for beginner web designers.
Data Transfer
Most of Bluehost's plans offer unlimited data transfer. Bluehost also provides CPU protection, which we will discuss later.
cPanel
Bluehost uses the standard cPanel control panel design for site management. Free backups are also offered.
Storage
Basic plans off 50 GB of storage up to unlimited if you pay for add-ons.
CPU Protection
CPU protection is a policy employed by Bluehost for all shared hosting plans.  Shared hosting means your site is not alone on its server.  Because multiple users are paying for that server, shared plans can be offered at much lower prices.  The catch to this is that not all websites need equal access to the server's hardware, so Bluehost brought in CPU protection.
If you are running a website on a shared server that requires excessive demands on the server, your site will be denied access to extra hardware resources. The end result of this policy may render your site inaccessible or very slow to load.
The good news regarding Bluehost's CPU protection policy is that it's rare to be targeted by it. If, however, your website receives an unexpected spike in traffic volume, whether because of a sale or a popular blog article, you may end up with a crashed website. Poorly coded JavaScript that overruns has also cause CPU protection to be enabled, but it's not an issue for most users.
Pricing
Bluehost offers a 30-day money-back guarantee on all of its hosting plans. Its cheapest plan starts at $2.95/month for the first year, rising to $7.99/month after that. Dedicated hosting plans start at $79.99/month.
As with most hosting providers, added costs can accidentally land in your cart if you don't uncheck all the boxes. Some of the add-ons may be worth the price, and some won't. Here are the most common add-on features you will find: SSL certificates, CodeGuard backups, Office 365, and extra domains. It's important to note that the 30-day money-back guarantee does not apply to extra add-on features.
Security
Bluehost offers several free security features, including Spam Assassin protection, hotlink protection, and Secure Shell access. If you are looking to grow your site or sell products online, you may want to invest in extra security features. SSL certificates and advanced e-commerce security are available but will cost up to $23.88 annually to add in.
Site Migration
If you currently have a website for your online business and are looking to switch host providers, this feature will be important to you. The cPanel system makes it easy to migrate your site without surprises, but Bluehost does not provide free site migration. While it's not free, their migration method is flawless.
It will cost you $149.99 to migrate your site onto Bluehost servers. You can move up to five websites and 20 email accounts for this price. Bluehost will take complete control of moving your site, and they guarantee almost no downtime through the process. They offer 24/7 support once the migration is complete. The fact that you don't have to migrate your website yourself may be enough to justify the cost. Bluehost is unique in taking complete control of the process.
WordPress sites are eligible for free migration with Bluehost. Once you have signed up for a hosting plan, you will be connected with a Bluehost expert to migrate your WordPress site free of charge.
Customer Support
Bluehost offers a knowledge base and a live chat for customer support. Wait times appear to average no more than 10 minutes on the live chat, which places responsiveness levels for Bluehost far above its competition. If you prefer to find your own answers, their website's knowledge base is extensive. It's divided into categories and provides instant answers to common help questions.
HostGator
HostGator is one of the most popular hosting services in the world. It's best if you have minimal needs in a hosting service. Hosting plans through HostGator offer shared hosting, VPS hosting, dedicated servers, and WordPress hosting options. HostGator is home to over 10 million domain names and is located in Houston, Texas. Their guarantees include 24/7/365 customer support, a 45-day money-back guarantee, and 99.99% uptime.
Support Available
Phone, live chat, knowledge base
Supported Apps
WordPress, 75 other apps
Features
Free domain for one year, free SSL, one-click WordPress installation, free site migration, flexible billing periods, free email, cPanel dashboard
Hosting Plans
Shared, VPS, dedicated servers, WordPress, cloud
Site Transfer
Free with all new account signups if done within 30 days
Pricing
Plans start at $2.75 per month
HostGator Pros
Reliability
HostGator has a guaranteed uptime of 99.99%. Any downtime you experience below that guaranteed level will get you a one-month credit on your account.
Money-Back Guarantee
The 45-day money-back guarantee offered by HostGator is longer than the standard 30 days provided by most web hosting companies.
Flexible Billing Periods
HostGator offers you the option of flexible billing. You can choose the length of your billing period, and longer billing intervals receive more significant discounts.
Free Site Migration
If you open an account with HostGator, you will receive free site migration within 30 days. Their team will transfer your website from a previous host at no cost.
Free Email With Plan Signup
HostGator Cons
Pricing
HostGator has significantly higher prices for their monthly plans vs. their annual plans. This means you will have to choose yearly billing if you want the lower price.
Upselling
There are additional services pre-selected when you sign up, so you have to uncheck them to avoid extra charges manually. They can be added later, so it's best to uncheck all the boxes for extras if you're unsure.
No Free Domain Names
Shared hosting plans with HostGator provide a lot of benefits. Their uptime is solid, and they have incredible website speeds. Combine that with good customer service and a variety of beginner-friendly options, and they are an excellent option to choose from for your online business website. Their 45-day money-back guarantee is also better than most hosting sites.
HostGator offers tools specific to e-commerce which may be helpful if you are running an online business focused on sales. They have something called Mojo Marketplace, including email marketing software that will allow you to send out regular newsletters to your subscribed list. There are quick links to e-commerce specific packages as well to help you create an attractive online store. The design options are somewhat overwhelming, but there are tons to choose from.
HostGator won PCMag Editors' Choice in the shared web hosting category and is one of the top overall picks for web hosting. Specifically, it tops the list for novices to web hosting.
Comparing Bluehost vs HostGator
Performance
Both Bluehost and HostGator rely on SSD storage for their servers. These are significantly more reliable than traditional hard drives. This means for your online business website that you will reap the benefits of speed and reliability and be less likely to experience site downtimes. Bluehost's CPU protection can be beneficial as long as you are not the website using excessive server resources.
Speed
As a business owner, there is a direct connection between website speed and revenue. In speed tests conducted from the U.S., Europe, and Asia, HostGator has high loading speeds with high traffic volumes. The average load time for Bluehost is 3.9 seconds compared to HostGator's at 2.5 seconds. The only exception to this is that Bluehost loads significantly faster in Asia.
Uptime
Even a few minutes of downtime can spell disaster for your online business, mainly if you rely on online sales. Ensuring you have as close to 100% uptime as possible should be a priority when choosing a web host. Both Bluehost and HostGator boast excellent and reliable uptimes.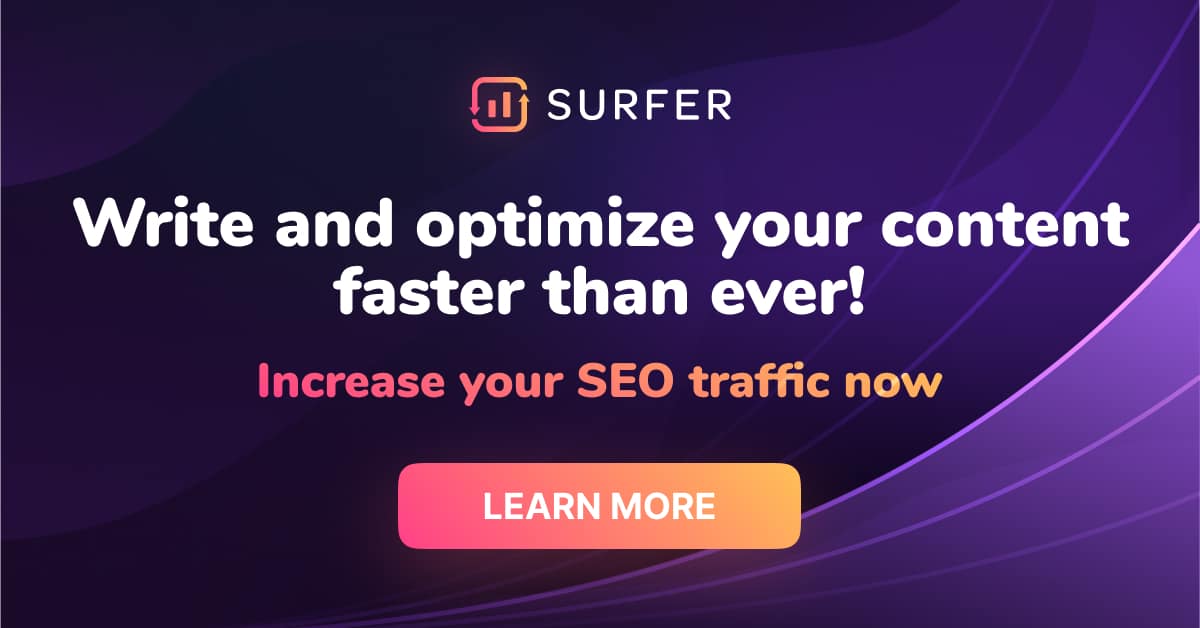 Security
HostGator takes the security of their customers very seriously. Their servers are extensively protected from attacks with custom firewalls and ModSecurity. They claim to have additional measures in place that are kept confidential to avoid alerting potential hackers. While this seems sketchy at first glance, giving out all their security information would be a bit like a bank handing out the security code to their safe.
Bluehost relies on a third party called Cloudflare to protect their servers. Cloudflare is one of the best third-party security providers for website security. Bluehost offers spam protection, password-protected directories, and the ability to blacklist IP addresses, but this is considered the bare minimum for security by today's standards.
Managed WordPress Hosting
Since WordPress is one of the most popular content management systems out there, it makes sense to see how host providers stack up on managed WordPress sites. Managed WordPress hosting will improve the performance of WordPress websites over traditional shared hosting. The servers for these sites are specifically configured to run WordPress, ensuring faster load times.
Both Bluehost and HostGator offer managed WordPress hosting, called Bluehost WordPress PRO and HostGator WordPress Cloud hosting.
Comparison at a Glance
| | | | |
| --- | --- | --- | --- |
| Test | Bluehost | HostGator | Winner |
| Popularity | Extremely popular | Somewhat popular | Bluehost |
| Website Speed | Fast | Very Fast | HostGator |
| Uptime | Highly reliable | Highly reliable | Tied |
| Security | High security | High security | Tied |
| Beginner-friendly | Yes | Yes | Tied |
| WordPress and Cloud | Highly optimized | Highly optimized | Tied |
| Pricing | Affordable | Affordable | Tied |
| Customer Support | Average | Good | HostGator |
| UA Interface | cPanel | cPanel | Tied |
| Overall | | | HostGator |
The Final Verdict
HostGator and Bluehost are very similar regarding their features and pricing because they are owned by the same parent company. Bluehost is more popular overall, partly because they've been around longer and partly because they have a more successful marketing strategy.
HostGator, however, is superior to Bluehost with regards to speed and customer support. This puts HostGator ahead of Bluehost for website hosting.
FAQ
Is Bluehost Suitable for Beginners?
Bluehost aims to make website hosting as easy as possible for beginners to blogs and website design. Bluehost's design is almost entirely geared towards beginner users. They have a clean, user-friendly interface, and the technical elements are well explained. Tutorials and walkthroughs are readily available in each setup step.
There are no hidden fees for Bluehost's plans, and they make it easy to upgrade as you go. So, if you are just starting out, you can choose a basic shared hosting plan with very little financial commitment. Once you become more successful or more experienced in web design, they make it easy to upgrade your plan. Domain names are connected automatically to make things easy for users.
If you are using WordPress, Bluehost automatically installs the app and updates it on your site, making it easy for beginners to manage.
Is HostGator Reliable?
HostGator has a 99.99% uptime guarantee and appears to be highly reliable in meeting this level.
Do I Own My Domain Name With Bluehost?
Yes, you own your domain name with Bluehost. It is free for the first year of your plan, and you will have to renew the registration of your domain name for $15 per year after that.
Is Bluehost Suitable for Blogging?
Bluehost has a plan called ChoicePlus that is explicitly designed for anyone wanting to host multiple blogs or experiment with different blogging niches. This plan has almost any feature imaginable that you will need as a blogger. You can run numerous blogs without paying any additional fees. This hosting plan is ideal for anyone serious about blogging.
Recommendations – Our Top Choices for Web Hosting
Liquid Web
Liquid Web is a hosting company that is focused on internet-based and cloud-based businesses. It's well designed for start-ups and online businesses. The mission statement for Liquid Web is 'Powering Your Business Potential.'
Kinsta
If you're looking for a WordPress hosting platform, Kinsta might be a great option. They have remote support experts in every time zone, making it easier to access customer service and pride themselves on speed and performance.
WP Engine
As implied by the name, this is another option for WordPress hosting. WP engine boasts high security, user-friendly web development tools, and extensive customer support.
A2 Hosting
A2 Hosting is a Canadian web hosting company with a focus on customer service and user-friendliness. Testimonial data suggests that they are promptly available and that their platform is user-friendly. If you want to focus more on growing your online business than becoming tech-savvy to design your website, the easy to build website features offered by A2 hosting might be helpful.
Bluehost
Bluehost is one of the 20 largest hosting sites in the world. It offers various hosting solutions and online web development programs, fast servers, excellent value hosting packages, and good customer support. Their use of the standard cPanel is user-friendly, and overall they have a stable performance record.
HostGator
This hosting platform tops the list for WordPress hosting providers. HostGator offers one-click WordPress installations, a guarantee of 99.9% uptime, and 24/7 customer support. The very accessible and helpful customer support team at HostGator is the reason for their popularity.
Conclusion
Bluehost vs Hostgator – choosing a web hosting service for your online business isn't easy.  There are so many options that it can be hard to decide which one to choose.  Remember that some hosting services offer the opportunity to cancel anytime, while others have contracts that lock you in.  Money-back guarantees do offer you some leeway if you aren't satisfied with your first choice.  Hopefully, our reviews can help you to choose the best hosting service for your business to stand out and stay on top.