Are you ready to advance your journey to financial freedom by starting an online business? Do you need help with choosing the best web hosting provider, and where to start looking?
Well, you're in luck. This comprehensive guide has been written with that just that scenario in mind.
The information detailed here can make your experience less daunting by clearly condensing everything you need to know about selecting a web hosting provider that suits you, your business requirements, and your budget.
By the end, you'll hopefully know:
What web hosting is, the associated lingo, e.g., domain names, unmetered bandwidth, daily backup, uptime guarantee, etc.
Why you need web hosting and how it ties into your entrepreneurial goals, and
What to consider when choosing the best hosting solution for your needs.
Then, we'll analyze six of the best hosting providers currently available – their hosting plan services, their pros and cons, and how they can help you get your business off to the best start.
To conclude, we'll give an unbiased opinion of which one we think would be the best one for a new online business owner. So, let's get into it.
What Is Web Hosting?
In a nutshell, web hosting is space allocated on a large web server (a computer connected to the internet) where all the files and content, etc., that make up a website are made accessible to clients and customers.
Whenever someone types the domain name (the web address) of your website into a web browser, e.g., www.thebestonlinebusinessever.com, your web hosting site sends your website files to their browser for them to view and interact with your business.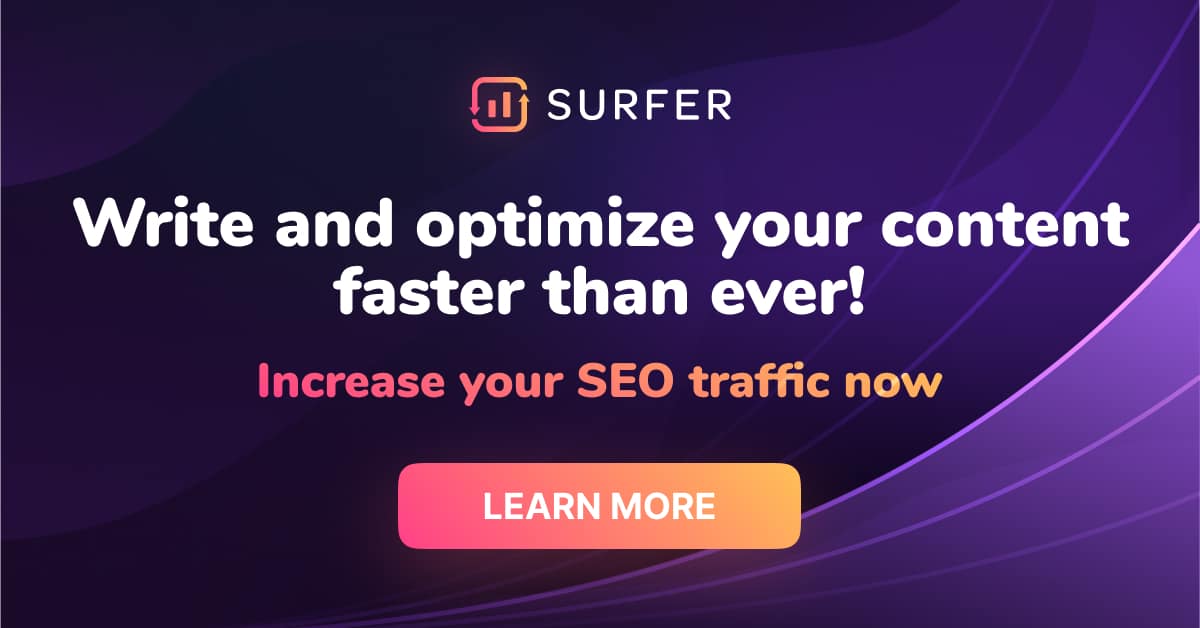 Web Hosting Service Providers
So, basically, you pay a web hosting provider to 'rent' the internet space to you, look after the server[s] where your website resides, and manage all other associated services and connectivity required.
Hosting providers package hosting features into plans tailored to your business requirements. Each hosting plan outlines a monthly or yearly cost and the services you get for the price.
Features that a good web hosting provider typically offers include:
Domain Name Registration
This is your website's unique internet address.
File Hosting
These are the programs, files, and content used to make up your website.
Backups and Restore
This is a copy of your website taken at a point in time and saved to another location for preservation.
Security
This involves scanning and removing malware or viruses identified on web servers that could potentially take your website out of service.
Emailing Service
Professional email lets you manage your business communications.
Performance Statistics
This information lets you know how your website is performing, e.g., monthly traffic.
Access to Manage Your Hosting Account
Your control panel offers a simple way to manage the features of your web hosting account. A company will either use cPanel, Plesk, or a customized version of either.
Dedicated Support
Technical help whenever you need it can be vital.
Web Hosting Options
Web servers act as a storage place to access your website from physical computers housed on-site in data centers or virtually in a remote location, also known as cloud hosting (more on this later).
Hosting plans essentially offer you a specified amount of storage space, security, tools to support the speed your web pages load, and a guarantee that your website is accessible for a percentage of time: it's uptime guarantee.
For an idea of the different types of hosting options, here are four of the most common:
Shared Hosting
This is generally considered an entry-level web hosting option. This method is cost-effective since resources are shared amongst multiple websites. This type is suitable for smaller websites or blogs with expected lower numbers of visitors each month.
Cloud Hosting
Hosting resources are available on-demand as your website is hosted on a distributed network of virtual and physical servers. This type is suitable for e-commerce websites with higher traffic volumes.
Dedicated Servers
These generally serve your website site only. You'll have complete control over its setup and software. Plans can be pretty expensive, suitable for higher volume sites requiring top-notch security or online business owners with technical know-how or the time to learn.
Virtual Private Servers
Virtually mirrors a dedicated server setup, making it cheaper than dedicated server hosting. It's operated within a shared server but offers better security, performance, and reliability.
Other hosting types include managed hosting, where you pay for a dedicated server, and the provider takes care of the day-to-day management that you'd normally need to do via your control panel.
Colocation hosting is when you rent space in a colocation center to house your server equipment. This is another cost-effective option, though you'd be expected to manage all your hardware, software, and services.
Now let's look at what to consider when making your choice.
Which Type of Hosting Is Right for You?
As a new online business owner, knowing the answers to the following questions should help you tremendously in choosing the right hosting solution:
How quick and easy will it be to get my website up and running?
How easy will it be to manage my hosting account?
If I experience problems, how quickly can I get help or get them resolved?
Will my website be available 24/7/365?
On average, how quick will my web pages take to display?
What measures are in place to protect my website?
How much will everything I need cost?
Next, we'll clarify these questions to help you determine the right answers.
Getting Your Website Up and Running Quickly
This section discusses two vital elements to getting your website ready: arranging its address and physically getting it built.
Setting Up Your Website's Address
Initially, you'll need to register a domain name (the 'www' address) for your website.
This can be done with your chosen hosting provider or, if the option isn't available,
Register your domain name elsewhere, then give the details to the provider you've decided to go with. They'll point the address to your website for a seamless connection.
However, it is easier – and sometimes cheaper – to have your domain name registered with your hosting provider. But don't worry, using two companies won't be a problem. Some hosting providers and hosting plans do not offer domain name registration, so this is something to consider.
As a decision-making starting point, and possibly to make your life easier, check whether a web-hosting package includes a domain name service.
Namecheap and GoDaddy are reputable domain name registrars, and they also offer hosting services. Check them out for information on their current offers.
Choosing a Suitable Domain Name
Consider your domain name carefully because:
It forms the first impression your potential customer and clients will have of your online business, either encouraging them to visit your website to look at your offerings or sending them looking elsewhere. Getting people to your website is the first step to success
It helps to shape and show the personality (brand) of your business
It can include keywords that help your site rank higher on search engines. The higher up on the first page of results, the better
Other points to consider:
Your domain name extension. According to a Domain Name Stat study, '.com' is still the most popular extension, with 35% of registered domains are using it
A good domain name is memorable, meaningful, stands out from competitors, and is easy to type. For inspiration, there are online domain name generator tools available
Check whether the domain name you've chosen is not already in use or trademarked
Help With Building Your Website
How Does a Hosting Plan Make it Easier for You to Create Your Website?
Once you have the web space to house your website, you'll next need to consider how the website will be built. The easiest method is to use a Content Management System (CMS).
CMS is an application used to contain and manage all your website's content. Here you'll be able to upload, delete and edit your web pages without having to know any coding languages. This is perfect if you're a first-time website designer (if you decide to build it yourself).
WordPress is the most popular CMS around; 40% of websites on the internet are currently powered by WordPress.
With their themes and templates, you can build professional, attractive websites that display well on different screen sizes and offer the functionality required for your business.
Tools Available to Help Build Your Website
Most plans include 'one-click website installers where you can have WordPress, or another CMS of choice, installed in just one click.
Many plans also include tools called 'website builders,' designed to help you quickly create a website by dragging and dropping elements on your web pages using templates.
Again, there's no need for coding knowledge using this method. Popular, free website builders include Wix, Weebly, WordPress, and Elementor.
How Easy Will It Be To Manage My Hosting Account?
To manage everything related to your website's hosting, as well as the other services you'll need to perform, in a simplified way, hosting solutions include access to a control panel.
In addition to the tools included with a CMS, a control panel lets you create and organize your web files, publish your websites and carry out simple server management tasks.
Of the available ones, cPanel and Plesk are the most popular control panels used. Hosting providers either use the out-of-the-box version of the software or produce a customized user-friendlier adaptation.
How Quickly Can I Get Help To Resolve My Problems?
Does the hosting solution include a technical support team available to assist you and answer your queries? Dedicated support should consist of 24/7/365 access to help in the form of online live chat, phone, email communication, and knowledge bases.
Will My Website Be Available 24/7?
A significant advantage to starting your online business, unlike operating from a physical location, is your clients and customers have access to interact with your business 24/7/365.
The availability of your new online business is essential. Should a potential client or customer be presented with a 'site unavailable' error message when visiting your site for the first time, it may also be their last.
For that reason, look for a hosting plan with a good uptime guarantee; the industry standard is 99.9%. If your website is not available and fully operational for a certain percentage of the time, you should be entitled to a refund.
How Quickly Will My Web Pages Display?
Your site's web performance is the speed at which your web pages display on a browser. Web usability expert Jacob Nielsen advises that a webpage delay of just one second is enough to make the user feel like they're waiting for the system to catch up. This can lead to a negative user experience and a reduction in conversion rates.
Ideally, website pages should load within three seconds, and two for e-commerce websites.
Speed requires a fast internet connection, and that depends on the bandwidth available. This is the amount of data a hosting provider allows you to transfer to visitors in a given amount of time, usually calculated by GB (Gigabytes). Some plans allow for unlimited or unmetered bandwidth.
A popular tool used by many hosting providers for fast content delivery to web browsers is Cloudflare. It's a Content Delivery Network (CDN) that provides cached versions (saved versions) of your website. Whenever someone navigates to your website, they'd receive content from the CDN point closest to their location, therefore speeding up the content delivery time.
Having super speedy page loading may not be a concern of yours initially. However, you may want to consider a hosting plan that can handle heavier traffic loads, thereby preventing potential performance issues when your business grows in the future.
What Measures Are In Place To Protect My Website?
Security online is an ongoing concern for web users. The hosting solution you choose should show that it is secure and offers protection against attacks that could negatively impact your website and page visitors.
How Much Will Everything I Need Cost?
Cost may well be the thing that gets you to a decision. As a new online business owner, you'd need to balance choosing a hosting provider that meets your needs with your budget concerns.
Now that you know what to consider when choosing the best web hosting provider for you, let's get to the meat and potatoes of this guide. Next, we'll discuss what six of the best U.S.-based hosting providers currently offer.
Best Web Hosting
Based on the points we've outlined for deciding on the right hosting provider for your online business, here's an overview of the features, pros, and cons, and the cheapest and most expensive packages for the following best web hosting companies:
Before we dive in, here is a key for some of the technical abbreviations:
SSD – Solid-State-Drive is the storage used by the web servers for long-term data storage and faster access of file transfer.
SSL – Secure Socket Layer is the technology used for a secure internet connection, safeguarding confidential data being transferred between two systems, e.g., credit card details.
CMS – Content Management System is an application used to manage the creation and modification of a website's content. WordPress is currently the world's most popular CMS.
CDN – Content Delivery Network is a distributed platform of servers used to speed up page loading by reducing the physical distance between the user and the content.
GB – Gigabytes is a unit of information used to quantify storage capacity,
e.g., 500GB can store up to 142,000 digital photos.
TB – Terabytes can store up to 250,000 photos. One thousand Gigabytes is one Terabyte.
1. Liquid Web
Known for good customer support, server stability, and speed, they currently manage over 1 million websites worldwide. Liquid Web are an industry leader in managed hosting when uptime and reliability are paramount. Since 1997, their focus has been to provide specific products, services, and support for mission-critical sites, stores, and applications.
Control Panel/Dashboard
Experience Industry-standard cPanel
Their WordPress managed hosting plan includes free access to their customized version of cPanel, 'Sync Pro' to manage all sites, Google Analytics data monitoring, and SEO status
Technical Support
High-grade technical support from certified technicians via live chat, phone, and email; available 24/7/365
Excellent response times
Knowledge base with helpful tutorials and articles
Website Building Help
Their auto-installer feature on the cPanel is for quick installation of apps and Content Management systems.
Domain Name Registration
No
Uptime Guarantee
A 99.999% guarantee, or else your account will be credited 10 times the amount you pay for the length of your downtime.
Performance
On average, 59 seconds page load time
All hosting plans are optimized for fast page loading
Security
Advanced security tools:
iThemes Security pro
ServerSecure advanced security
Hosting Options & Cost
Out of their six hosting packages, these are currently the cheapest and most expensive:
'Spark' package – $12.67 for one website, 15GB storage, 2TB bandwidth, 30-day backups, and unlimited email accounts per month
'Executive' package – $366 for 100 websites, 500GB storage, 10TB bandwidth, 30-day backups, and unlimited email accounts per month
Pros
Offers custom hosting solutions
Easy to use hosting platform, suitable for beginners
Perfect for multiple website management
Cons
No shared hosting options
Plans are pretty expensive, possibly unsuitable for a new online business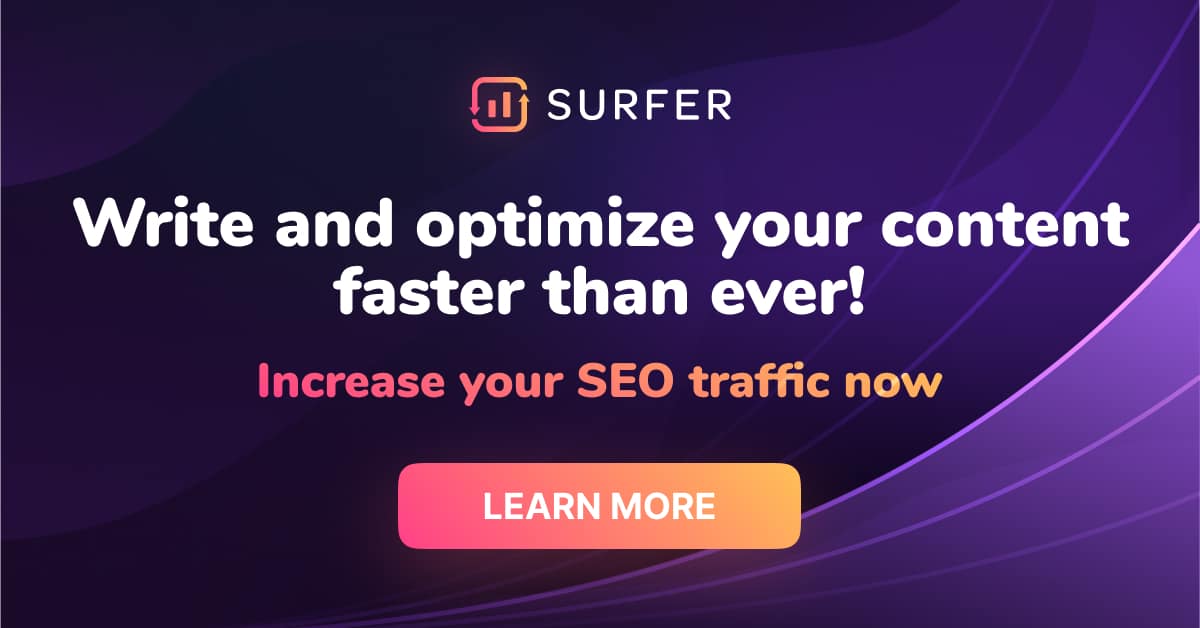 2. Kinsta
A powerful, industry-leading, managed WordPress hosting provider for small to Fortune 500 customers and professional developers. In operation since 2013, Kinsta's tagline is: 'WordPress at the speed of Google' as their hosting is run on top of the Google Cloud Engine. Their hosting is suited for direct online businesses like an e-commerce store where site performance is essential.
Control Panel/Dashboard Experience
Easy-to-use, custom-designed control panel
Technical Support
Remote technical support team covering all time zones with 100% resolve rate
WordPress experts available via chat, phone, and email 24/7/365
Website Building Help
Option to pre-install WordPress and WooCommerce from the control panel.
Domain Name Registration
No
Uptime Guarantee
100%. Uptime checks every two minutes.
Guarantees a reliability rate of 99.9% and will credit your account should they fail to resolve a problem within 30 minutes of it occurring
Performance
Delivers excellent performance with:
Auto-scaling designed to handle sudden higher spikes in traffic load
Uses CDN for faster content delivery
Security
Provides instant backups to restore your website in one click
Checks your server to ensure your site has DDoS (Denial-of-service-attack) protection in real-time
Continuous malware scanning. If your site is hacked, they'll fix it for you at no extra cost
Hosting Options & Cost
Out of their 10 hosting packages, these are currently the cheapest and most expensive:
'Starter' package – $35 for one WordPress install 25,000 visits, 10GB storage, free SSL and CDN per month
'Enterprise 4' package – $1,650 for 150 WordPress installs, 3,000,000 visitors, 250 GB storage, free SSL and CDN per month
Pros
Easy-to-use customized designed control panel, perfect for beginners
You can choose out of 25 global data centers where you'd like your server to operate
Full daily backups provided
Servers run on the same cloud-based infrastructure used by Google
Same features across all hosting plans, with an increase in storage space and the number of hosted websites. Therefore, no need to upgrade just for access to a particular feature
Cons
No cheaper packages for websites with lower traffic volumes
No email hosting
You won't be able to install any caching or backup plugins. This might be a problem should you want to store your backups
3. WP Engine
Specialists in managed WordPress hosting for personal websites, small and large businesses. Operating since 2010, WP Engine are now one of the leading managed WordPress hosting providers, serving 150,000 customers worldwide.
Control Panel/Dashboard Experience
Customized clean and intuitive control panel
Includes a 'Performance Intelligence' feature for real-time stats about your sites, performance, and how you can improve their speed
Technical Support
Excellent technical support provided by WordPress experts via live chat or phone
Access to an extensive library of tutorials, how-to guides, and articles to assist you if you want to learn how to fix something
Website Building Help
Provides one-click WordPress install
Domain Name Registration
No
Uptime Guarantee
Guarantee of 99.95%, excluding any 'Excused Downtime,' e.g., Scheduled maintenance or emergency maintenance
Performance
Free CDN included with all hosting plans
Option to choose your data center when signing up
Security
Routine server scanning and handling of identified threats
Premium security features to guarantee security, if your website is hacked, they'll fix it at no extra cost
Hosting Options & Cost
They offer four main managed hosting plans and an option to build a custom plan:
'Startup' package – $24 for 1 website, 25,000 visits, 10GB storage, 50GB bandwidth per month
'Scale' package – $232 for 30 websites, 400,000 visits, 50GB storage, 500GB bandwidth per month
Pros
Keeps your site protected using many advanced security features that other hosting providers don't offer
Uses EverCache technology for faster page loading
Free backup and restore
Free 60-day trial
Cons
No dedicated email service. However, it does support sending of emails via its platform
In comparison to shared hosting plans, their plans are more expensive
Additional charges when exceeding your monthly visitor quota
4. A2 Hosting
In operation since 2001, A2 Hosting have an excellent reputation for fast page loading speeds.
Control Panel/Dashboard Experience
Access to the standard cPanel or Plesk interfaces: cPanel for Linux server plans, or Plesk for Windows server plans
Technical Support
A2 hosting provides 24/7/365 support through live chat, phone, and email
An extensive knowledge base for those who prefer to learn how to fix things
Website Building Help
The A2 Website builder is intuitive and helps you to build professional-looking websites without needing to understand code
Domain Name Registrations
$14.95 per year for a .com domain name.
Uptime Guarantee
Guaranteed uptime of 99.99%
Performance
Performance-enhancing plugins starting from their 'Turbo Boost' hosting plan
Free CDN included in all packages for extra speed
An average page load speed of 285ms delivered during the past 12 months
Security
Uses 'HackScan' server protection for 24/7/365 monitoring and scanning for malware and other attacks
Hosting Options & Cost
They offer four Shared and WordPress hosting packages; pricing covers a monthly, one-year, or three-year contract. The three-year contract is the cheapest:
'Startup' package – $2.99 for one website, 100GB SSD storage, unlimited data transfer, 700 MB memory per month
'Turbo Max' package – $14.99 for unlimited websites, unlimited storage, unlimited data transfer, 4GB memory per month
Pros
As an environmentally conscious company, they help to protect the environment with 50,000 trees and 150+ parks
Their hosting packages are compatible with all major content management systems
Free unlimited email
With an upfront cost as low as $2.99 per month, they're perfect when speed is a priority, allowing you to scale up as your website grows
Cons
The renewal price for a hosting package rises significantly after the initial period. If you miss the 15-day deadline to cancel, your plan will automatically renew, and you won't be eligible for a refund
The A2 SiteBuilder is not included in the standard hosting plans and is priced separately
5. BlueHost
A recognized brand in operation since 2003, Bluehost power more than two million websites worldwide. They are well-known for their steep price discounts and cater to all types of online businesses, from those just getting started to those seasoned and established.
Control Panel/Dashboard Experience
An intuitive, customized version of cPanel
Technical Support
24/7 support is available via:
Live chat, phone, email, and a ticketing system
A help desk team of trained in-house experts
Website Building Help
Easy-to-use website builder or access to their website design professionals
Graphic design and content creation services
Helpful tutorials on topics including website management and marketing
Website builders for WordPress, Weebly, goMobi (Mobile Web Builder)
24/7/365 customer support include WordPress website launches
Domain Name Registration
Yes, free for one year. Pricing starts at $17.99
Uptime Guarantee
On average, 99.97%
No Service Level Agreement outlining uptime guarantee
Performance
Uses CDN for fast page load speeds
Hosting packages include Cloudflare integration
Unmetered bandwidth
Security
Free SSL certificates
Free monthly, weekly, and daily backups
High-quality security
Hosting Options & Costs
They offer four shared hosting packages, pricing covers a 12-month, 24-month, or 36-month contract; the 36-month contract is the cheapest:
'Basic' package – $2.95 for 1 website, 50GB SSD storage, custom themes per month
'Pro' package – $13.95 for unlimited websites, unlimited SSD storage, custom themes, and optimized CPU resources per month
Pros
Help building your traffic with extras including, marketing training, social media marketing, SEO services, email, and local business listings
Monthly consultations with a marketing professional
Allows you to create up to five email accounts with their basic plan and unlimited with the other plans
One of only three companies endorsed by WordPress
Cons
No guaranteed backups; they recommend customers create and manage their own backups
No cloud hosting options
Untrained customer support staff
6. HostGator
An award-winning web host provider, Hostgator are considered one of the most dependable and recognized hosting companies. In operation since 2002, they now serve over 2 million customers.
Control Panel/Dashboard Experience
Uses the standard cPanel interface.
Technical Support
24/7/365 support via:
Live chat
Phone
Twitter
Knowledge base
HostGator blog
Website Building Help
Website builder hosting plan starting at $2.75 per month and going up to $5.25 per month.
'BaseKit,' their website builder, has over 4,000 design templates
One-click installs
Domain Name Registration
Yes, free for one year
Uptime Guarantee
99.9% uptime guarantee
Performance
Uses CDN for quick content delivery
Load times with speeds ranging from 22 to 940ms depending on the browser's location
Unmetered bandwidth
Security
A free SSL certificate for your account's security
Servers are monitored 24/7 by on-site technical staff
Hosting Options & Cost
A choice of shared hosting plans:
'Hatchling Plan' – one website, unlimited storage, unmetered bandwidth for $2.75 per month
'Business Plan' – unlimited websites, unlimited storage, unmetered bandwidth, free dedicated IP, free SEO tools for $5.25 per month
Pros
Shared hosting plan includes support for unlimited professional email accounts
Supports one-click installs for all major open-source projects such as WordPress, Magento, and Joomla
45-day money-back guarantee if you decide to cancel within the first 45 days of joining. You'll receive a full refund
Cons
Restore from backups available at an extra cost
Slower customer support response times
7. Siteground
Siteground is a web hosting provider with over 2 million users. If you are looking for stable, secure, feature-rich services at an affordable price, Siteground is a fantastic option. Siteground has server locations around the world, which is unique for hosting providers.
Their innovative approach to security and speed and constant improvements are what make them so popular. Let's take a closer look at what Siteground has to offer for web hosting services.
Speed
There's no getting around it; Siteground is fast. They have recently upgraded to Google Cloud data centers and implemented Ultra-fast PHP, making their websites 40% faster than before the upgrade.
Siteground Plans
If you choose Siteground as your web hosting services, you will find they offer three shared hosting plans. There is no limit to website traffic, unlimited email accounts, a 30-day-money-back guarantee, and 24-hour customer support provided with all plans. The amount of storage offered is different for each plan, with 10, 20, and 40 GB limits.
Pros
Nearly 100% uptime
High-speed site hosting
Easy-to-use interface
Excellent customer support
Server locations around the world
Advanced feature availability and free site integrations with Cloudflare or Let'sEncrypt
Unlimited website traffic volumes
The ability to add multiple users to manage your website
Cons
Price
Cost for site migration if you do not have a WordPress site
Each plan comes with a max database size limit
A limited number of websites per plan
8. Hostinger
Hostinger is one of the fastest-growing web hosting companies with a variety of services. It's also one of the most small-business-friendly solutions.
Hosting Options & Costs
With their hosting plan starting at $1.99 per month, you'll get a free domain and SSL certificate, which is very similar to Bluehost.
Pros
Unlimited bandwidth & SSD disk space
Free daily & weekly data backups
Free domain name (with the exception of the entry-level plan)
Fast server response times and solid uptime
1-click WordPress auto-installer
Cons
Customer support is a bit slow in responding
FAQ
Which Web Hosting Is Best for Beginners?
Bluehost is considered the best web hosting provider for beginners, with its website wizard to guide you through quickly setting up your website, a customized cPanel dashboard designed for easy account management, and access to technical support 24/7/365.
Their basic plan starts at $2.95 per month, a great price to pay for services and features suitable for small and new businesses.
Is GoDaddy a Good Website Host?
GoDaddy is best known for being one of the largest domain name registrars with a reputable hosting service. What makes GoDaddy a decent website host is its:
Helpful customer support
Beginner-friendly website builder for a live website in minutes
Cheap pricing plans
Solid uptime
Good page loading speeds
Their solutions focus on helping bloggers, entrepreneurs, and small businesses get online quickly without hassle or fuss
Is Free Web Hosting Good?
Free web hosting is suitable for:
Learning how to set up a website.
Working on proof-of-concept type projects.
Experimenting and testing plugin tools.
Free web hosting is not great when:
You need to make a good first impression; it only comes with a subdomain that isn't a professional look.
You need to appear in search results; search engines hate free web-hosted websites and will bump them down the results as far as possible.
Your website needs to be stable and have an uptime guarantee.
You require fast page loads.
Some free web hosting providers include:
Google Cloud Hosting
Wix
000WebHost
InfinityFree
FreeHosting
How Much Should I Pay for Web Hosting?
If you are just starting, choosing a basic hosting package from a reputable company will be sufficient for at least the first year of your online presence. A starting price of around $2.49 per month would be considered reasonable for a comprehensive basic package.
Is BlueHost a Good Web Host?
Yes, BlueHost is a good web hosting provider, considered one of the best for beginners, and here's why:
Customized intuitive cPanel to manage your hosting account with ease
Technical support provided 24/7/365
Website builders to have your site up and running in no time
Generally, fast page loads and reliable web servers
Excellent security features making it difficult to have your website hacked
Regular backups
Includes one domain free for one year
Unmetered bandwidth and website space
Free SSL
Budget-friendly with plans starting from $2.95 per month.
What is the Fastest Hosting for WordPress?
The following three WordPress hosting companies provide some of the fastest page loading times:
BlueHost
BlueHost is an official WordPress-approved hosting company that specializes in professional shared hosting. Their cheapest hosting package starts from $2.95 per month for a 36-month contract. They are an excellent choice for bloggers and small businesses.
Their average page loading times are 1.92s on the East Coast and 1.45s on the West Coast.
WP Engine
With super-fast servers and technical customer support staff, WP Engine packages are slightly more expensive than other WordPress hosting plans. Their hosting infrastructure has been designed to ensure the smooth, fast running of WordPress websites. Their plans start from $20 per month with a 60-day money-back guarantee.
They have an average page loading time of 1.31s
What Is Dedicated Web Hosting?
This is a hosting option where a physical server[s] is dedicated to your business and your business only. You'll have complete control over the server to configure its security and performance to meet your specific requirements. The provider supplies the associated services and technical support.
Here are the benefits of going with a dedicated hosting provider:
You'll be in charge of your security updates, therefore ensuring optimal security on your website
It's great for continued seamless functionality if your website receives at least 1,000 unique visitors every day
You can choose the software and hardware specifications or other custom programming tools necessary for your business, as opposed to using the standard software used in other types of hosting services
Dedicated servers can keep up with the demands of a growing business instead of finding out that you need extra capacity when it's too late. In this situation, migrating your website to another server in a hurry could be disastrous
What Is VPS Web Hosting?
Virtual Private Server hosting virtually mimics a dedicated server environment within a shared server. Its multiple websites use the same server, but each instance has a set limit of resources, e.g., bandwidth and storage space. It's cheaper than dedicated hosting and has better performance, reliability, and security than shared hosting. The benefits of VPS hosting include:
A great option when businesses have outgrown their shared hosting setup
Allocated bandwidth and storage for each virtual server; therefore, performance is not affected by other businesses as it would in shared hosting environments
Data can be accessed from anywhere in the world
Great for when an entire dedicated server isn't necessary and more affordable since you pay for what you need.
What is the Best Web Hosting for Your New Online Business?
We're going with BlueHost.
We think that they are the best web hosting provider for small and new online businesses because:
You can register your domain name with them (free for the first year) for a professional start to your online presence and eradicating the need to use two companies
If you want to build your website, help is at hand in the form of website builders, support staff, and documentation. You'll own a fully functional website that looks the way you want it in no time
Your hosting services and features will be sufficient to cover your needs for at least the first year of your business. BlueHost invests in security, server uptime, and page loading speeds. Your clients and customers will be impressed on their first visit, hopefully resulting in return visits and conversions
All of this comes at a cost that won't break the bank. They've been around for a while now and are trusted by millions of new business owners like you
We hope that you have enjoyed reading this guide and that it has helped to find the best web hosting.