Finding a good website host is an essential step for the success of your online business.  There are some popular choices, but popular doesn't always mean better.  DreamHost vs Bluehost are two such popular choices as web hosts.  Let's look at these two hosts and provide a comparison of DreamHost vs Bluehost to help you make an informed choice for your online business website.
DreamHost
DreamHost's main hosting plan is integrated with popular website development apps such as WordPress, Wix, and Weebly.  There is unlimited bandwidth and disk space available and a 97-day money-back guarantee if you are not satisfied with their hosting service.  One of the downsides noted about DreamHost is their limited customer support.
Support Available
Live chat, mail, knowledge base, and forum chats
Supported Apps
WordPress, Shopify, Wix, Weebly, and Squarespace
Features
Unlimited bandwidth, unlimited storage, free SSL, free domain name for the first year, automated backup system.
Hosting Plans
Shared plans, Cloud, WordPress, VPS, and DreamHost dedicated servers.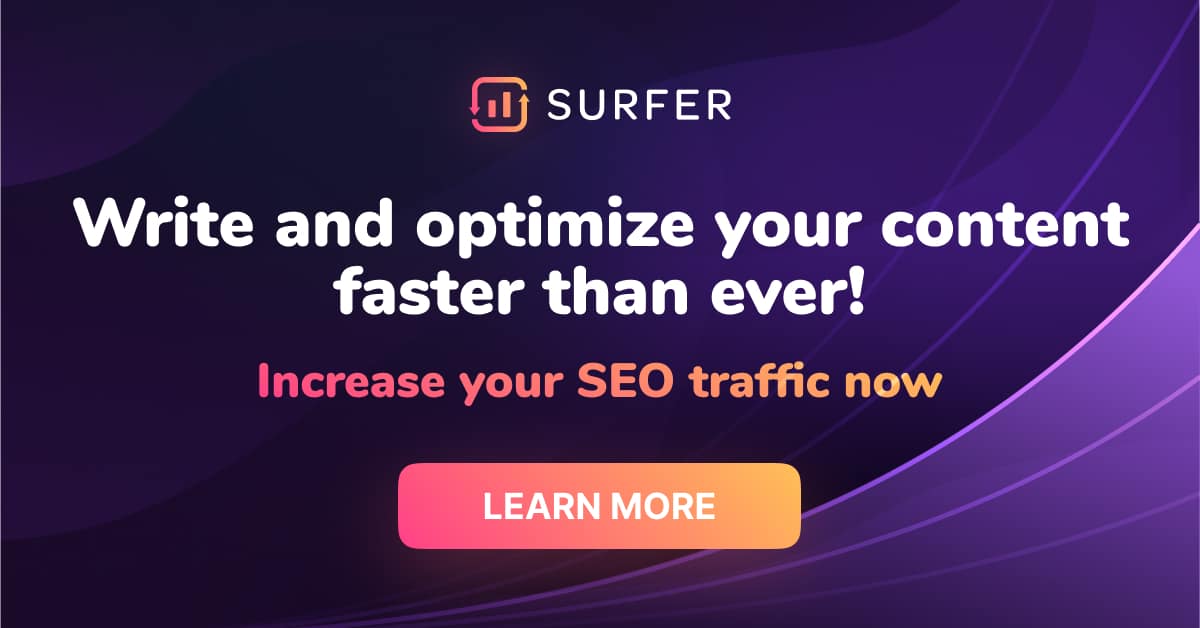 Site Transfer
Free for WordPress sites
Pricing
$2.59 per month to start and renews at $5.99 per month.
Pros of DreamHost Hosting Service
Month-to-Month Service, Cancel Anytime
DreamHost gives you 97 days to decide if you are satisfied with their web hosting service. This is significantly longer than most hosting sites, which give you 30 days. There are no hidden terms or loopholes that jeopardize your refund if you decide to claim it. After 97 days, you can still pay for one month at a time and cancel anytime.
Tons of Basic Plan Features
The plan features available on the basic DreamHost Shared Starter option are extensive. A free domain name and SSL certificate are included in this plan with unlimited storage and bandwidth. Remixer is DreamHost's own website builder, but it is compatible with any of the website builder apps in their library, as listed above. WordPress is pre-installed and easy to set up, which is fantastic for webpage building novices. The full plan is available immediately after signup with no verification delays.
No Network Transfer or Disk Space Limits
If your online business website becomes popular, you don't have to worry about your network transfer or storage space with DreamHost. Email size is slightly restricted, however.
They are an Environmentally Conscious Company
DreamHost has made their data centers include high-efficiency cooling systems and processors. They have also become involved in clean wind programs to increase the use of renewable energy sources. If promoting green energy is vital to you, DreamHost will share those values.
Custom Control Panel
There is an industry-standard control panel that is used by many web hosts. DreamHost has opted to use a custom-made option instead.
Free Site Migration
While this is only true for WordPress sites, there is now free site migration included with shared hosting plans, and it is promised to be completed with no downtime.
Cons of DreamHost Hosting Service
Slower Than Average Speed
Loading time is essential when choosing a website hosting service. Your webpage speed will affect your SEO and Google rank for your online business, which can translate into lost profits. DreamHost has an average loading time of 1320 ms in the past 12 months, which puts them in the lower half of speed rates of hosting services.
Average Downtime
The average amount of downtime for DreamHost in the past year is over eight hours. The good news about this is that DreamHost now has an uptime guarantee, so you get credit for lost service.
Limited Customer Support
There is a knowledge base and discussion forum included with DreamHost designed for customers to find their own solutions to issues. The hosting site claims to have 24/7 live chat support, but the live chat is run by an automated chatbot process that gives pre-set answers to questions. To get a sales rep to answer, you have to message between 5:30 and 9:30 Pacific Time.
Bluehost
Bluehost is a widely popular web hosting provider. It boasts strong customer service, great uptimes, and value for your money. Bluehost is a top competitor for WordPress site hosting, but some of the features they offer are stronger than others. Let's look at what sets Bluehost apart from the pack regarding web hosting for your online business.
Bluehost Pros
Dependable Uptimes
Bluehost has an uptime guarantee of 99.98%.
WordPress Integration
Bluehost is rated as the best in WordPress hosting and has been recommended since 2005 by WordPress.org for hosting services.
Budget Pricing
Bluehost's pricing scheme is competitive, even after the first year of your plan. There are multiple tiered pricing plans with affordable options for every type of hosting service.
Bluehost Cons
Added Costs
A ton of add-ons will be snuck into your cart if you don't uncheck them before purchasing your plan.
Storage
Bluehost only offers a small amount of storage on its basic plans compared to other hosting services.
Types of Hosting on Bluehost
Shared
The cheapest and most basic service.
Shared WordPress
The most basic service for WordPress sites.
Hosting for online stores using WordPress.
VPS
Designed for business websites that need more services than offered in the basic plan.
Managed WordPress
An upgrade on WordPress hosting with extra features.
Dedicated Servers
The most powerful hosting option, but also the most expensive.
Bluehost and WordPress
We've already stated that WordPress recommends Bluehost as its top hosting provider, which says something because there are a lot of WordPress hosts available. Bluehost is probably the best host for your online business if you are dead set on a WordPress site. If you decide Bluehost is the best hosting site, then it's probably best to go with WordPress for your site design using WordPress.org, then install it with one click on Bluehost.
Bluehost Features
Domain Registration
There is free domain registration offered to some users when signing up for a one-year plan with Bluehost. You will, however, have to pay a domain registration fee of $10-15.
Website Builder
Bluehost has a drag-and-drop website building tool that's easy to use for beginner web designers.
Data Transfer
Most of Bluehost's plans offer unlimited data transfer. Bluehost also provides CPU protection, which we will discuss later.
cPanel
Bluehost uses the standard cPanel control panel design for site management. Free backups are also offered.
Storage
Basic plans off 50 GB of storage up to unlimited if you pay for add-ons.
CPU Protection
CPU protection is a policy employed by Bluehost for all shared hosting plans. Shared hosting means your site is not alone on its server. Because multiple users are paying for that server, shared plans can be offered at much lower prices. The catch to this is that not all websites need equal access to the server's hardware, so Bluehost brought in CPU protection.
If you are running a website on a shared server that requires excessive demands on the server, your site will be denied access to extra hardware resources. The end result of this policy may render your site inaccessible or very slow to load.
The good news regarding Bluehost's CPU protection policy is that it's rare to be targeted by it. If, however, your website receives an unexpected spike in traffic volume, whether because of a sale or a popular blog article, you may end up with a crashed website. Poorly coded JavaScript that overruns has also cause CPU protection to be enabled, but it's not an issue for most users.
Pricing
Bluehost offers a 30-day money-back guarantee on all of its hosting plans. Its cheapest plan starts at $2.95/month for the first year, rising to $7.99/month after that. Dedicated hosting plans start at $79.99/month.
As with most hosting providers, added costs can accidentally land in your cart if you don't uncheck all the boxes. Some of the add-ons may be worth the price, and some won't. Here are the most common add-on features you will find: SSL certificates, CodeGuard backups, Office 365, and extra domains. It's important to note that the 30-day money-back guarantee does not apply to additional add-on features.
Security
Bluehost offers several free security features, including Spam Assassin protection, hotlink protection, and Secure Shell access. If you are looking to grow your site or sell products online, you may want to invest in extra security features. SSL certificates and advanced e-commerce security are available but will cost up to $23.88 annually to add on.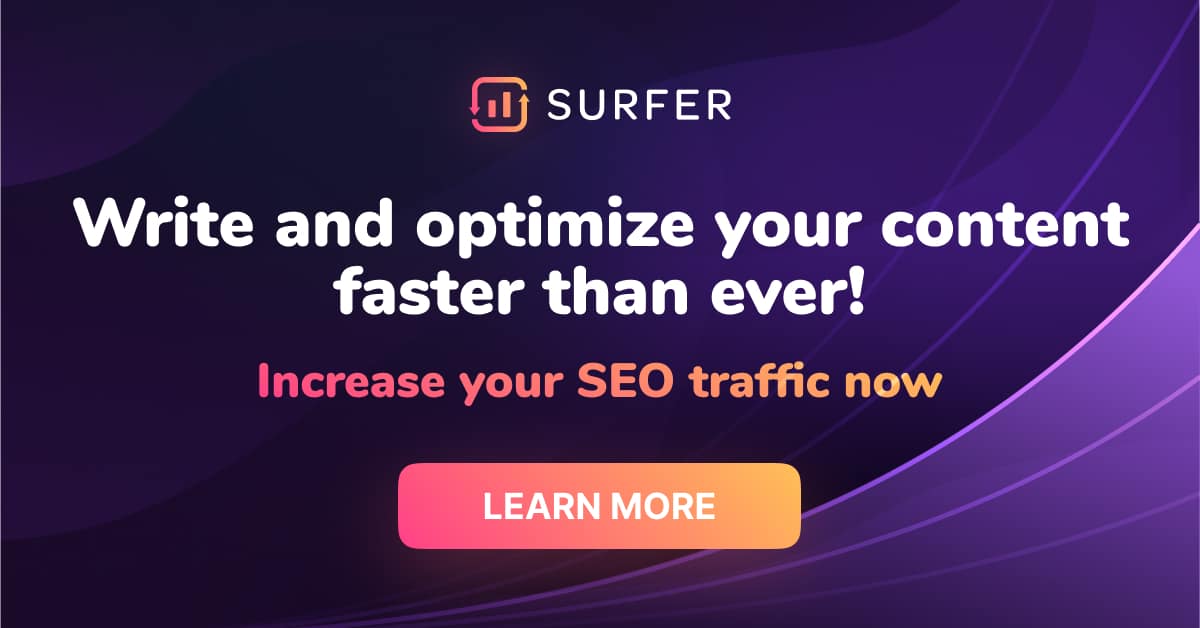 Site Migration
If you currently have a website for your online business and are looking to switch host providers, this feature will be important to you. The cPanel system makes it easy to migrate your site without surprises, but Bluehost does not provide free site migration. While it's not free, their system for migration is flawless.
It will cost you $149.99 to migrate your site onto Bluehost servers. You can move up to five websites and 20 email accounts for this price. Bluehost will take full control of moving your site, and they guarantee almost no downtime through the process. They offer 24/7 support once the migration is complete. The fact that you don't have to migrate your website yourself may be enough to justify the cost. Bluehost is unique in taking full control of the process.
WordPress sites are eligible for free migration with Bluehost. Once you have signed up for a hosting plan, you will be connected with a Bluehost expert to migrate your WordPress site free of charge.
Customer Support
Bluehost offers a knowledge base and a live chat for customer support. Wait times appear to average no more than 10 minutes on the live chat, which places responsiveness levels for Bluehost far above its competition. If you prefer to find your own answers, their website's knowledge base is extensive. It's divided into categories and provides instant answers to common help questions.
Comparing DreamHost vs. Bluehost
Both DreamHost and Bluehost are well-known hosting companies that offer affordable, feature-rich services. There are subtle differences in plans and pricing and the features each one has to offer. DreamHost is better for more experienced website designers, whereas Bluehost is very beginner-friendly. The final choice between these two options should be based on your budget and individual needs. Let's compare the two services to see which is more deserving of your business.
Plans and Pricing
The prices of DreamHost and Bluehost plans are comparable. Both hosts' plans start with shared hosting plans.
Bluehost's shared plans include one free domain and unmetered bandwidth. These plans start at $2.59/month for the first year.
DreamHost has only one shared hosting plan with unmetered bandwidth and an SSL certificate included. The domain is free, and you can have unlimited email addresses. DreamHost's shared plan is $2.95 for the first year.
VPS, dedicated servers, and WordPress hosting are similar between DreamHost and Bluehost. Both hosting services are endorsed by WordPress.org, so one can assume they do an excellent job with WordPress sites. Cloud hosting services are significantly cheaper on DreamHost, costing $4.00/month less than the same plan on Bluehost.
The most significant difference between DreamHost and Bluehost with regards to plans and pricing is the money-back guarantee. DreamHost stands out with its 97-day refund period, as opposed to Bluehost with the standard 30 days.
Features
Bluehost is integrated with the Weebly site builder app, which is very user-friendly. Site migration will cost extra unless you are migrating to a WordPress site.
DreamHost will migrate your site for $99.00. You will get one free domain and a free SSL certificate. If you choose the Remixer site builder on DreamHost, you will have to purchase the plan for $4.95/month. DreamHost offers unlimited storage and automatic backups. Email addresses will cost extra.
Performance
Bluehost offers a 99.9% uptime guarantee, whereas DreamHost guarantees an uptime of 99.99%. Bluehost doesn't indicate any credits if this guarantee is not met, but DreamHost will provide you with one day of credit for every hour your site is down. This credit does require that you contact DreamHost to notify them of the outage.
Security
With Bluehost, you must run your own backups. They do run backups as a whole, but not on a regular schedule. Backups are only stored for 30 days, and they don't accept responsibility for lost information. Bluehost runs malware scans daily on all their sites.
DreamHost prioritizes site security. All sites have SSL certificates, and their data centers are staffed 24/7. Encryption, firewalls, and filters are also included with all DreamHost plans.
Both Bluehost and DreamHost employ uninterrupted power supplies and cooling systems to prevent their servers from overheating.
Support
Bluehost's customer support system offers live chat, phone, email, and text 24/7. They also have a massive knowledge base available on their website. Wait times appear to be minimal when accessing live chat or phone support.
DreamHost only provides live chat when there aren't too many support tickets issued. Email support tickets are guaranteed an answer within 24 hours, although they claim that most are answered faster. Their knowledge base is extensive, and they also offer support via Twitter.
Comparison at a Glance
| | | |
| --- | --- | --- |
| | DreamHost | Bluehost |
| Plans and Pricing | Starts at $2.59/month, a 97-day money-back guarantee, one shared hosting plan. | Starts at $2.95/month, 30-day money-back guarantee, multiple plan options. |
| Key Features | SSD storage, website builder, free domain, free site transfer, free SSL, email account cost extra | SSD storage, website builder, free domain, $149.99 for site transfer, no free SSL, free email |
| Performance | 100% uptime guarantee with credits if not met, slow loading speeds | 99.95% uptime guarantee, no credits if not met, some slow loading speeds |
| Security | ModSecurity, free daily backups | Occasional automatic backups, backups held for 30 days, not responsible for lost data |
| Support | Knowledgebase, live chat, phone, the support team is not accessible | Knowledgebase, live chat, email, minimal wait times |
The Final Verdict
DreamHost and Bluehost are both reliable hosting services recommended by WordPress. They are equally matched for reliability, ease of upgrades, and customer support. With regards to security and pricing, however, DreamHost comes out on top.
If you are looking at DreamHost vs Bluehost for Web hosting for your online business, DreamHost is the winner.
FAQ
Is DreamHost Fast?
DreamHost has excellent website speed. It is regularly in the top three fastest response times and load speeds. The best part is that DreamHost website speeds are consistent during high traffic, with an average load speed of 0.249 seconds.
Where are DreamHost Servers Located?
There are two segments to DreamHost's server location. The first is the main data center for web hosting, and it is located in the United States. The two current data centers for DreamHost are in Ashburn, Virginia, and Hillsboro, Oregon.
DreamHost's cloud services are stored in the DreamCompute data center. There are two data centers for their cloud hosting services. DreamCompute is located in Ashburn, Virginia, and DreamObject is in Irvine, California.
Does DreamHost Use cPanel?
cPanel, a popular web application used by many hosting companies, is not available on DreamHost. DreamHost uses a custom-built control panel to manage your website. The DreamHost panel performs all of the same basic functions you would find on cPanel.
Do You Really Need Cloud Hosting?
Cloud hosting involves sharing networks of servers across the internet and sometimes around the world. If you have advanced needs from a web server, you may have good reason to move to cloud hosting like hosting an application. If you are running a standard website, however, it may not be beneficial.
Shared hosting provides predictability, affordability, and very little technical knowledge. Cloud hosting requires a lot more technical expertise for setup, configuration, and maintenance. If you don't possess this knowledge yourself, you may need to hire someone to maintain your site. The cost of cloud hosting is significantly higher as well.
Recommendations – Our Top Choices for Web Hosting
Liquid Web
Liquid Web is a hosting company that is focused on internet-based and cloud-based businesses. It's well designed for startups and online businesses. The mission statement for Liquid Web is 'Powering Your Business Potential.'
Kinsta
If you're looking for a WordPress hosting platform, Kinsta might be a great option. They have remote support experts in every time zone, making it easier to access customer service and pride themselves on speed and performance.
WP Engine
As implied by the name, this is another option for WordPress hosting. WP engine boasts of high security, user-friendly web development tools, and extensive customer support.
A2 Hosting
A2 Hosting is a Canadian web hosting company with a focus on customer service and user-friendliness. Testimonial data suggests that they are promptly available and that their platform is user-friendly. If you want to focus more on growing your online business than becoming tech-savvy to design your website, the easy-to-build website features offered by A2 Hosting might be helpful.
Bluehost
Bluehost is one of the 20 largest hosting sites in the world. It offers a variety of hosting solutions and online web development programs. Bluehost has fast servers, excellent value hosting packages, and good customer support. Their use of the standard cPanel is user-friendly, and overall they have a stable performance record.
HostGator
This hosting platform tops the list for WordPress hosting providers. HostGator offers one-click WordPress installations, a guarantee of 99.9% uptime, and 24/7 customer support. The very accessible and helpful customer support team at HostGator is the reason for their popularity.
Choosing a web hosting service for your online business isn't easy. There are so many options that it can be hard to decide which one to choose. Remember that some hosting services offer the opportunity to cancel anytime, while others have contracts that lock you in. Money-back guarantees do offer you some leeway if you aren't satisfied with your first choice. Hopefully, our reviews can help you to choose the best hosting service for your business to stand out and stay on top.