Social media long ago shifted from solely entertaining networks to tools essential for any business. It helps reach new audiences and, most importantly, interact with existing and potential customers like never before.
Social media management tools help you perform better, save time, and increase customer recognition. As the importance of such tools is constantly growing, we've decided to create this guide.
In this article, you'll find a selection of social media management tools to fit the needs of any offline or online business. Additionally, we'll answer the most popular questions related to the topic and define which apps are the best of the best.
Best Social Media Management Tools
Below, you'll find some of the best social media management tools for your online business.
1. Social Pilot
SocialPilot is an all-in-one social media management tool to help you schedule posts, analyze insights, engage with your followers, curate content, and automate RSS feeds. The tool offers three plans suitable for online businesses of different sizes.
The small business package ($25.50/month) supports up to 25 social media profiles and features all the core functionality mentioned above. If you manage up to 50 social accounts, you can purchase the next package at $42.50 a month.
Apart from the increased profile number, the plan includes social inbox and client management features and removes the SocialPilot label from your reports.
Finally, the Enterprise plan ($85/month) allows you to manage up to 100 social accounts and access a concierge setup option if you wish to entrust your profiles to professionals. A 14-day free trial is available to test out the main features.
2. Hootsuite
Hootsuite is an advanced social media management tool for online businesses of any size. It helps you to schedule content across different social media networks and preview your upcoming posts in a convenient calendar view.
A visually representative dashboard showcases how your profile timeline will look once the posts are published. One feature that we particularly like in Hootsuite is the mention tracker. With its help, you can keep track of what people say about your business online. Of course, social media analytics are also present to provide you the necessary insights.
Finally, Hootsuite simplifies engagement with your followers – you can reply to comments and messages across all networks directly through the app. Hootsuite offers three pricing plans ranging from $49 to $599 a month.
The first plan allows you to connect up to 10 profiles, sufficient for most small businesses. The final plan supports up to 35 profiles and includes 24/7 priority support and more advanced features. A 30-day free trial is available, which is quite generous from the company's side.
3. Ripl
Ripl is a content creating and post scheduling tool. The app features thousands of customizable ready-made templates and a high-quality image library to help you create stylish posts without the help of a designer.
You can set preferred colors, fonts and add a logo to make the process even more convenient. Apart from static posts, you can also create and edit videos. The scheduling feature helps you save time and preview your feed.
Last but not least, all the functionality is accessible on the go thanks to a user-friendly mobile app. In addition, the pricing is very straightforward – only one fee of $14.99 a month is required to use all the features.
Annual billing is even more appealing, coming at $119.88. With or without the 7-day free trial, Ripl is undoubtedly a great deal and valuable addition to more advanced SMM tools such as Hootsuite.
4. Missinglettr
Missinglettr offers a scope of handy tools for social media management. The platform turns your content into engaging social media posts as well as helping to pair you up with the top influencers within your niche.
The platform allows you to automatically discover content that is popular with your users and share this across all of your social media.
Finally, the calendar helps you schedule posts across Instagram, Facebook, LinkedIn, and Pinterest accounts in advance and defines the optimal posting time when most of your followers are online. Missinglettr offers different payment plans to suit any online business, ranging from free for smaller users up to $59 a month for pro users. They also offer Agency and Enterprise solutions for larger, more complex businesses. You can start off with a 14 day free trial to give Missinglettr a go.
5. Buffer
Buffer is an SMM tool focusing on post planning and analytics. You can schedule posts across several social networks, plan hashtags, locations, and tags, and even connect shoppable links to your posts in advance.
In-depth post reports help you determine which hashtags and type of content perform the best. Of course, you can also view the overall profile analytics and audience demographics. A user-friendly dashboard simplifies engagement with followers, allowing you to answer comments and messages from all your networks.
The best thing is, Buffer offers a completely free plan for those who only need to connect up to three profiles and schedule less than ten posts.
The Pro plan ($15/month) supports up to eight profiles and offers an extended feature set. However, to use the analytics features, you'll have to pay $65 a month for the Premium plan. The Business option ($99/month) is best for enterprise-level online businesses owning up to 25 social profiles. A 14-day free trial is available.
6. Hubspot
Hubspot features all you need for social media management and more. The marketing hub provides the necessary insights and helps you grow traffic and run advertisement campaigns on social media networks.
The sales CRM software helps you schedule meetings and automate many basic tasks that take up your valuable time. Using the service hub, you can reply to customer comments and messages. The CMS hub features a drag-and-drop site editor, themes, and SEO recommendations.
Hubspot offers a wide range of payment options to tailor the pricing to your personal needs. You can purchase just the social media marketing packet or go for a bundle of the full functionality. A free plan including email marketing, ad management, and reporting dashboards is available.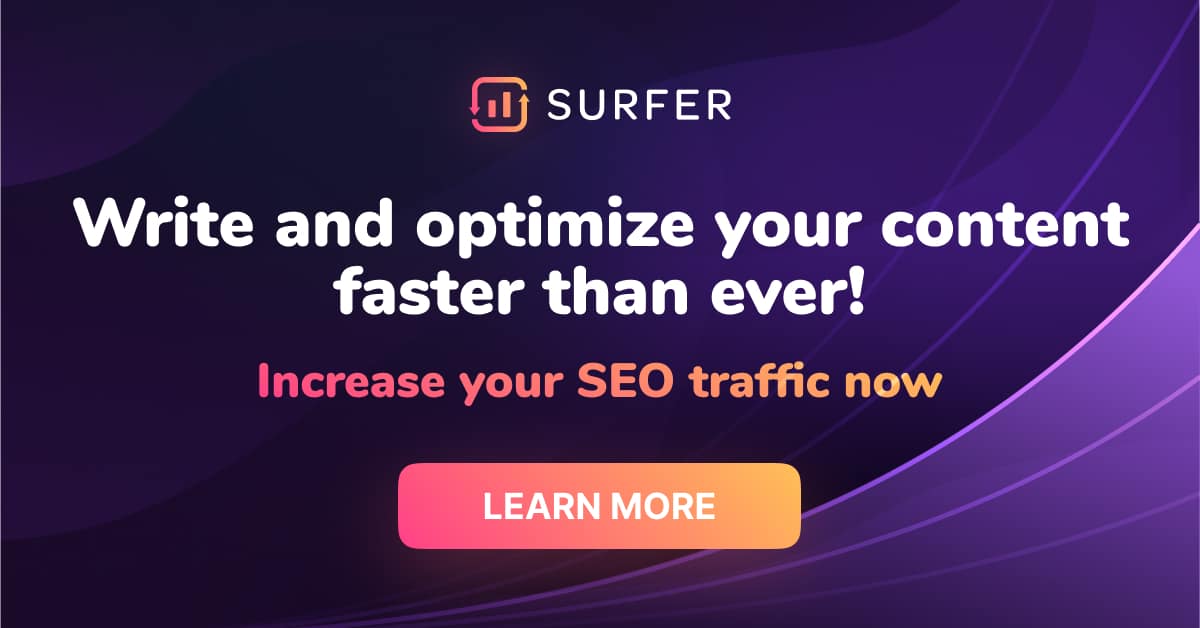 7. Zoho Social
Zoho Social is a social media management tool that specializes in post planning and analytics. The software offers you a selection of the best posting times and allows you to preview your upcoming posts in a calendar view.
In addition, Zoho Social helps you get insights from reports and monitoring what users say about your brand across different social networks. In-depth reports are made simple thanks to visually representative views.
The pricing is unknown until you contact sales, though. On the other hand, this allows you to tailor the included features and costs to your online business needs.
8. Plann
Plann is an all-in-one scheduling it can visualize, plan, schedule, or auto-post your Instagram, Facebook, LinkedIn, TikTok & Pinterest social posts right from your smartphone or desktop with a visual calendar feature which is a  beautifully simple space to solidify your plans for the week. Socials, emails, blog posts – everything, and also it has Strategic Tools that can easy to learn strategic features to take you from a beginner to talking social strategy within days.

A content calendar, designer, and social strategist, with this you can achieve your entire success on social media. Plans designed with you in mind, join 3-Million+ brands in increasing your online presence and revenue. Start your free trial, with no credit card required for 7-days then commit monthly from just $9/month including a companion app.
FAQ
In this section, we'll answer the most common questions related to social media management tools.
What Is Better Than Hootsuite?
'Better' is a subjective matter. Hootsuite is one of the most advanced social media marketing tools capable of providing you with in-depth insights in a simple, understandable manner.
The pricing may be a downside to some, though (again – a subjective matter). In this case, we recommend Social Pilot. This software features the same functionality with only slight differences but costs noticeably less.
How Much Does Social Media Management Cost Per Month?
The answer depends on a range of factors – how many social channels you run, whether you use advanced tools or ones with basic functionality, and whether you hire a professional or manage everything yourself.
Social media management expert wages may cost you thousands a month, but dedicated tools simplify the entire social media management process and save you money as a consequence. If you only need a content planning feature and run two-three social accounts, such tools may cost you as little as $15 a month.
On the other hand, if you own an enterprise-level online business with numerous social accounts and require advanced analytics, you may have to spend several hundred monthly. It's still cheaper than hiring a professional marketer, though.
How Much is Sprout Social a Month?
SproutSocial offers different payment plans to suit any online business. The cheapest plan comes at $99 a month and lets you connect up to five profiles. That's not much compared to competitor offerings, but the plan includes all the essential features.
The Advanced plan costs $249 a month and supports up to ten social media accounts. It includes an extended analytics and engagement feature set. In case you need to connect more social media profiles, a custom Enterprise plan is available. The 30-day free trial is a great bonus.
What is the Most Popular Feature of Hootsuite?
The most popular Hootsuite feature is content scheduling. Planning social feeds in advance and automating activities such as location tagging and commenting saves time. It also doesn't require an in-depth understanding of social media management and is thus available for any user. No wonder this feature is the most used among the entire tool range.
What Should I Look for in a Social Media Management Tool?
'Whatever your online business requires' would be the correct answer, but you're likely looking for more detailed guidance. Here are some of the most useful features to look for in a social media management tool:
Content creating tools
Post scheduling tools
Mention monitoring tools
Dashboard to engage with followers across all social networks
Analytics and reporting tools
Recommendations – Our Top Choices
If you're still confused about which social media management tool is the best for your online business, check out our best picks below.
Social Pilot
Social Pilot is a tool with the best price/quality ratio. If you're searching for one tool to include all the necessary features while not leaving you broke, look no further.
Social Pilot makes detailed reports simple, improves your relationships with followers, and helps you grow your social media exposure for a very attractive price compared to most competitors. If you still aren't convinced, sign up for a 14-day free trial – no credit card required.
Missinglettr
Missinglettr is a more advanced platform in terms of features but has a super easy user interface so you get the best of both worlds. It provides you with automated hashtags for posts, pulls images from your content to use in posts and provides automated topics for you to choose from. So, it makes setting up campaigns very quick and easy.
Missinglettr also allows you to set up campaigns for a range of durations from one week long through to drip fed over 12 months, so its really useful if you want to load a campaign once and let it run untouched for a year.
Use SMM Tools and Get Results
Social media presence can significantly boost your brand's exposure and lead traffic to your site, potentially increasing your sales. Social media management tools are necessary to run your social profiles with the maximum output instead of simply wasting time. Hopefully, our guide has helped you find the perfect software to increase your brand's customer recognition, access insights, and optimize your posting schedule.