Project management is crucial for planning, optimizing, and tracking the workflow of any online business.
Perhaps companies with all of their employees in the same office can collaborate without the help of dedicated software. But if your team works remotely, or are freelancers, such tools ease every step of the project management process and help your online business perform efficiently.
For this reason, we've compiled a guide of the best project management tools on the market.
Additionally, you'll find answers to some of the most common questions about the topic and our recommendations. So read on to find the perfect software for improving your workflow and boosting productivity.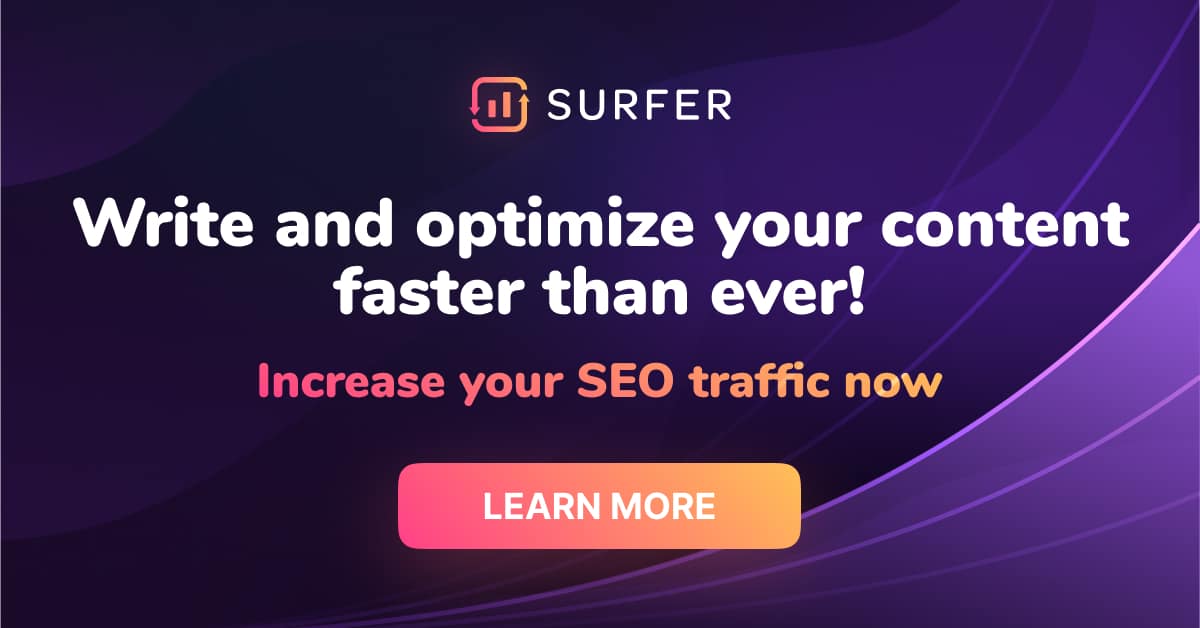 Best Project Management Software
Below, we'll list some of the best project management software to help you perform and collaborate better with your team members.
ProofHub is an all-in-one project management and team collaboration software trusted by prestigious organizations such as Michigan University, NASA, tripadvisor, Google, Nike, and more. ProofHub assists online businesses in gaining a clear picture of all projects, allocating resources optimally, and establishing real-time team collaboration.
With ProofHub's customized workflow features, you can easily manage tasks flow through different stages and identify potential bottlenecks early.
Managers can easily switch between multiple views including boards, gantt chart, calendar, and table view to organize tasks, track time, add custom fields to prioritize work and use annotation tools to give feedback on creative assets, all from a single location to increase productivity.
Furthermore, teams can easily collaborate in real-time, hold project discussions, share or store files, and communicate through built-in Chat tool and Discussions. It allows teams to stay in sync and better coordinate across time zones and locations.
ProofHub' offer flat pricing and no per-user fees. You can get a free demo of ProofHub and try it out for 14 days for free. ProofHub's Essential plan, which includes all core features, is priced at a flat $45/month billed annually. If you want complete control over your entire large team, you can upgrade to its Ultimate plan for a flat $89/month billed annually.
2. Teamly
With its all-in-one remote team management software, Teamly is an ideal tool for startups looking for an efficient way to manage remote teams. Teamly is a complete solution for managing remote teams that simplifies the process of managing a team remotely. Teamly makes it effortless to coordinate tasks, monitor progress, and work together with teammates from any location. Its user-friendly design and advanced features are the perfect combination for efficiently managing projects remotely.
Some of the top features of Teamly include real-time chat with team members, workflow and task management using kanban boards, employee time tracking and monitoring, screen capture video and audio recording, and professional checklists and SOPs. Teamly eliminates frustration and helps teams to achieve their project goals with its ease of use and ability to improve team efficiency.
Teamly offers you three options for optimizing your workflow. The free version comes with limited features, whereas the paid packages of Teamly Pro and Business offer more comprehensive capabilities. For a monthly subscription, opt-in to either Pro or Business at $9/user/month (with 14 days' trial period) or even lower annual rates – just $5/user per month for Pro and $9/user per month for Business! Enjoy all these benefits while experiencing our 14 day free trials on any package.
3. Monday.com
Monday.com is project management software used by such enterprise-level corporations as Loreal, Adobe, Coca-Cola, BBC Studios, and others. It's loved by users for its intuitive, simple interface that doesn't require any training.
Over 200 ready-made, customizable templates are meant to help you tailor the software according to your workflow. Updates, status buttons, and other group items are synched in real time to reflect your team's actual performance.
In addition, Monday.com features a calendar and timeline tool to schedule and prioritize your jobs. Tasks can be visualized in eight ways, including maps and graphs.
As for document sharing and other additional functionality, Monday.com can be integrated with over 40 tools, including Google Drive, Microsoft Office apps, Slack, and more. Changes made on Monday.com will automatically reflect in their corresponding app.
Monday.com offers a tailored approach to pricing based on the number of your team members and the functionality you need. In fact, you can use Monday.com for free for 14 days trial if you only need to connect up to two users and don't require a lot of storage – a perfect option for start-ups. It's impossible to list all the plans here due to the wide variety, but anyone can find a plan that fits their needs.
4. ClickUp
ClickUp is another well-known project management software used by such companies as Uber, Webflow, and Booking.com. It simplifies project creation and task delegation, allowing you to select the most visually understandable view. You can set reminders and track real-time project progress.
With ClickUp, you can create docs and bases or integrate your current doc software such as Google Docs and control it through the ClickUp app. As for communication features, ClickUp offers a user-friendly email tool that also integrates with Outlook and Gmail. We particularly like the screen capturing feature – no need to use additional software to share your desktop with your team.
The core functionality is free – it includes unlimited members and tasks and 100MB of storage. To add more view options, integrations, dashboards, portfolios, and unlimited storage, ClickUp asks for $5 a month per member if billed annually. That's certainly not a high price for such a wide range of functions.
The Business plan at $9 a month per member allows you to create mind maps and goal folders, track time, and enable Google SSO. Finally, with the custom Enterprise plan, you get access to the whole functionality scope and are assigned a dedicated success manager.
5. Kissflow
Kissflow is trusted by such companies as Sega, Domino's, Michelin, Pepsi, and more. It's an all-in-one software tool for optimizing, managing and tracking your projects. The fully customizable design allows you to create visual workflows, and the access control feature helps define responsibilities and assign tasks to your team members.
Additionally, the software assists you in task tracking with visually representative reports. As for the collaborative features, you can create content and surveys, make announcements, communicate in secret chats, share files, and much more.
However, what makes Kissflow truly stand out is the case management functionality. With it, you can report work incidents, take corrective actions, track bugs and handle customer queries, process claims, and more.
The pricing model is relatively straightforward, consisting of only three plans. The starter plan is suitable for small companies with under 20 users and comes at $390 monthly. The Pro plan comes at $1,000 monthly and allows to connect up to 50 users. Finally, the Enterprise plan ($2,000/month) starting at 100 users is the perfect option for rapidly evolving businesses.
6. LiquidPlanner
LiquidPlanner provides you with all the necessary project scheduling functionality. First, the planning tool helps forecast your project execution time.
Then, you can track the progress and get detailed insights with defined pain points. The information can be viewed in the most convenient way, including graphs, maps, and dashboards. Simply put, LiquidPlanner automates the entire project planning and time tracking process.
The core LiquidPlanner functionality comes for free. You can connect up to 10 users and manage three projects with up to 300 tasks simultaneously. However, to increase the allowed project number to 50, you'll have to pay $29 per user a month.
The Professional payment plan at $39 per user extends the project number to 500 and adds pro features – time tracking, custom data, and dashboards.
Finally, the Ultimate plan provides you access to unlimited projects, all the pro add-ons, and negotiated contracts and costs $59 per user monthly.
7. Zoho Projects
Zoho Projects is trusted by such customers as Vodafone, Dell, and Stanford University. It features all the necessary project management functionality you could think of. Task and time management are made simple with a user-friendly interface and customizable views.
Charts and reports help to track performance and define issues. The software can be integrated with plenty of third-party apps, including the entire G Suite and Microsoft Office, Dropbox, Slack, Zapier, and more. The collaboration functionality allows you to chat, make announcements, and create forums.
ZoHo project tracking tools, Gantt chat viewer, and handy mobile apps are completely free for startups with up to three users.
The Premium payment plan allows subscribers to connect up to 50 team members monthly at $5 per user. If your online business requires the full features set and an unlimited user count, the software will cost you $10 per user monthly.
8. Clarizen
Clarizen is an all-in-one project management software. It helps you plan your strategy and schedules, prioritize tasks, and assign them to the right people.
A visually representative dashboard provides you with insights into your team, project, and revenue performance. Clarizen also eases the collaboration process, thanks to convenient chat, email, and file sharing features.
Clarizen's pricing model is simple – only two options are available. To find out the price, you have to contact the company directly. Both plans include the entire functionality range and only differ in figures – storage space, numbers of projects and users, etc.
FAQ
In this section, we'll answer the most popular questions related to choosing the best project management software to suit you.
How Can Project Management Help in Your Online Business?
Project management is necessary for your online businesses as it helps to align your tasks and keep track of them. After you've defined your objectives and created a strategy, project management ensures everyone follows the steps to achieving that objective.
In other words, it helps to break global goals into clear, small tasks, assign them to the right people, and keep track of the execution quality. Project management may also reduce your costs as a consequence of proper calculation and scheduling.
What Makes a Good Project Management Tool?
Project management tools are meant to help you plan, optimize, execute, and monitor your tasks. Thus, a good project management software should feature:
Planning and scheduling tools assist in breaking your strategy into a task list, assigning those tasks to the right people, setting priorities, etc.
Collaboration tools to help your team connect, share files and reports, and create dashboards
Performance tracking tools help to get insights and define issues
Resource management tools to plan and keep track of your budget and items used in executing your projects. Some software may also feature automated billing and invoicing tools
How Much Do Project Management Software Tools Cost?
Depending on the number of users and the functionality, pricing may differ significantly. Most often, you have to pay for every user separately, though some companies choose a different pricing model. Above, we've mentioned the exact pricing of the most popular project management tools on the market, such as Moday.com and ClickUp.
Are Project Management Software Tools Worth the Cost?
Perhaps not for everyone, but project management tools pay off in the long term for most businesses. First, one tool does the work of several people, saving you money on wages. Second, proper budget and time planning help you avoid unpredicted expenses.
Does Google Have Project Management Software?
The short answer is – no, Google doesn't have all-in-one project management software. However, the platform offers various separate tools to help with your project management.
Using them may not be as convenient as software explicitly designed to keep all your tasks, plans, and collaboration tools in one place. But, considering that many Google tools are free while the whole G Suite Business edition costs $12-$18 a month, you may want to look into the following options:
Google Drive – cloud storage to share files across your team members
Google Sheets, Docs, and Slides – tools for your project planning, visual representation, budgeting, etc.
Google Forms – a survey tool
Google Calendar – a convenient calendar app that also allows sharing your schedules with other team members
Google Hangouts – communication and messaging app
Google Keep – a note-taking tool
Recommendations – Our Top Choices
If you're confused about which project management software to choose among the suggested above, refer to our recommendations to decide on the best one.
ClickUp
ClickUp is among the most popular project management tools trusted by famous corporations, and this status is well-deserved. While the pricing is equal to that of competitors, the quality noticeably exceeds the average.
ClickUp offers more than the necessary scheduling, planning, tracking, and collaborating features. It also provides a fully customizable interface and great add-ons such as a screen capturing tool. Numerous integrations allow you to easily move all your existing data to ClickUp.
Monday.com
The best thing about Monday.com is the ability to control every integrated app using one software optimized for any device. Each of the 200+ available templates looks great, is intuitive, and made with the user in mind.
Real-time updates help to instantly react to changes, improving the overall performance and time management. The pricing model is great, too, as you can customize it to fit the needs of your online business.
Kissflow
Kissflow is as capable as its major competitors – and even more. Apart from planning, scheduling, collaboration, and tracking features essential for project management, it features case management functionality.
Work incidents, claims, customer queries, and technical bugs are gathered in one place to help you report and resolve them. Kissflow's pricing isn't the lowest on the market, but frankly, no other platform can compete with such a wide functionality range.
Consider the Needs of Your Business
The best project management software is the one that fits all the needs of your online business and leaves you room for development.
For companies that only need a task scheduling feature, a dedicated planning app such as LiquidPlanner may suffice. Others may require more advanced tools and find the case management functionality of Kissflow decisive. Hopefully, you've found the one software that fits your company's needs in our selection.