A payment gateway is essential for any online business unless your monetization strategy is strictly based on ads. It's required to process e-store transactions and recurring subscription payments and encrypt your customer's data for security and privacy. It can be considered the brains behind the actual transaction point on your website.
The wide range of available payment gateways may be overwhelming, though. If you're wondering which provider to choose, read our guide below as we outline only the best options after reviewing the many on the market.
This article will share the best payment gateways for your online business and outline the core features they offer. We'll also explain which points you should consider when choosing a provider and answer some questions related to the topic.
Best Payment Gateway
Before defining the most important features to look for in a payment gateway, let's take a look at the most popular providers on the market.
1. Stripe
Stripe is one of the most widely used payment gateways on the market, trusted by such online businesses as Booking.com, Salesforce, and ASOS. One of the things we like the most about Stripe is the hosted payment page. It adapts to customer's devices and locations to integrate coupons, local tax rates, and more.
Furthermore, Stripe allows you to rewrite the code to customize the design of your payment gateway. If you aren't familiar with coding, you can request the Stripe team to build an API-based integration with your own user interface (branding or design). Finally, every payment page is mobile device responsive and is currently available in 44 countries.
Now, let's move to the most crucial part – supported payment methods and features. Stripe allows users to pay through AliPay, Android Pay, Apple Pay, ACH, WeChat, Microsoft Pay, Google Pay, and Click to Pay. So, they have a good range of payment methods, which is important to offer your customers the choice.
As for the cards, the service supports Visa, MasterCard, American Express, Discover, and AMEX. In addition, the service offers bank debits and transfers through ACH, BECS, Multibanco, SEPA, Wires, checks, and pre-authorized debits for subscriptions and recurring charges.
You can also let your customers extend the payments using Klarna or Afterpay. Over 135 currencies are accepted. Stripe also supports invoicing, third-party integrations, and more features.
Stripe doesn't charge a setup fee or a monthly fee. The only payments involved are transaction fees – 2.9% of the purchase sum plus $0.30. Not all online businesses are acceptable to Stripe, though. The service isn't available for businesses trading virtual currency, social media activity, video game credits, and more. To view the complete list of restricted businesses, check the provider's official website.
2. Braintree
Braintree is a platform used by such companies as Uber, Yelp, GitHub, and Dropbox. It supports a wide range of payment methods. For instance, bank redirects such as Bancontact, EPS, Blik, iDeal, Giro Pay, P24, etc. Direct banking through ACH Direct is also available.
Digital wallets by Google, Apple, Samsung, and more are supported. In addition, it's one of the few third-party payment gateways that integrate PayPal payments.
As for the cards, Braintree processes Visa, Mastercard, Maestro, American Express, AMEX, JCB, and Discover. All integrations are optimized for different devices and feature a user-friendly, simple interface. Recurring billing is available, and security features include 3D-secure and fraud protection using custom filters.
Braintree doesn't charge a setup or monthly fee. Instead, you'll pay a transaction fee of 2.9% of the total purchase plus $0.30. The fee is slightly higher at 3.25% for American Express cards, while charitable organizations may qualify for a lower 2.2% fee.
An additional 1% fee is implemented for all non-USD transactions. PayPal payments, on the other hand, are processed without any fees. This model is relatively straightforward and similar to that of Stripe, with no hidden fees.
3. Square
Square is a platform that offers more than a payment gateway. You can build your entire store on Square or connect it to a restaurant site to accept orders digitally. Supported integrations include WooCommerce, Wix, BigCommerce, Magento, and more.
Square offers a convenient app for merchants to send invoices, track them in real-time, and accept online payments from one place. The app also features automated billing and reporting tools. Furthermore, Square manufactures payment hardware such as terminals, though it's unlikely to interest owners of online businesses.
Square supports Visa, Mastercard, American Express, Discover, JCB, and China UnionPay cards. Payments using Apple Pay, Google Pay, and SRC digital wallets are also available. Although the service supports fewer online payment methods than Stripe or Braintree, it offers many more in-person payments. Thus, if you own a physical store along with an online store, you may want to look into this option.
When it comes to pricing, Square isn't much different from its main competitors. The provider charges the standard 2.9% plus a $0.30 transaction fee on the total, though the fee may vary depending on the payment method. No setup or monthly charges are involved.
4. PayPal
PayPal is among the most popular payment methods currently. As a merchant service provider, PayPal offers more than solely the native PayPal gateway. It supports various cards and alternative payment methods, including Venmo, Visa, Mastercard, American Express, AMEX, JCB, and bank transfers. PayPal is available in over 200 countries and supports over 25 currencies.
PayPal charges the same transaction fee as the abovementioned payment gateway solutions – 2.9% of the purchase sum, plus a fixed fee varying depending on the payment method and currency. Additional fees are applied for international payments and lower rates available for charity organizations. Overall, the rates are slightly higher than those offered by competitors.
5. WePay
WePay is an international third-party payment gateway provider. The available card options include Visa, Maestro, Mastercard, AMEX, JCB, American Express, and Discover. The platform also supports direct bank transfers and mobile payment methods such as Apple Pay and Android Pay. In addition, WePay offers a customizable user interface, though some coding knowledge is required.
WePay doesn't charge any setup or monthly fees, and the transaction fee is slightly more appealing than that of competitors – 2.9% of the purchase sum plus $0.25.
The difference may not seem huge, but if you're making thousands of transactions a month, it may save you a good sum. Lower rates are applied to certain activities, such as charity, and higher for online payments in non-native currencies.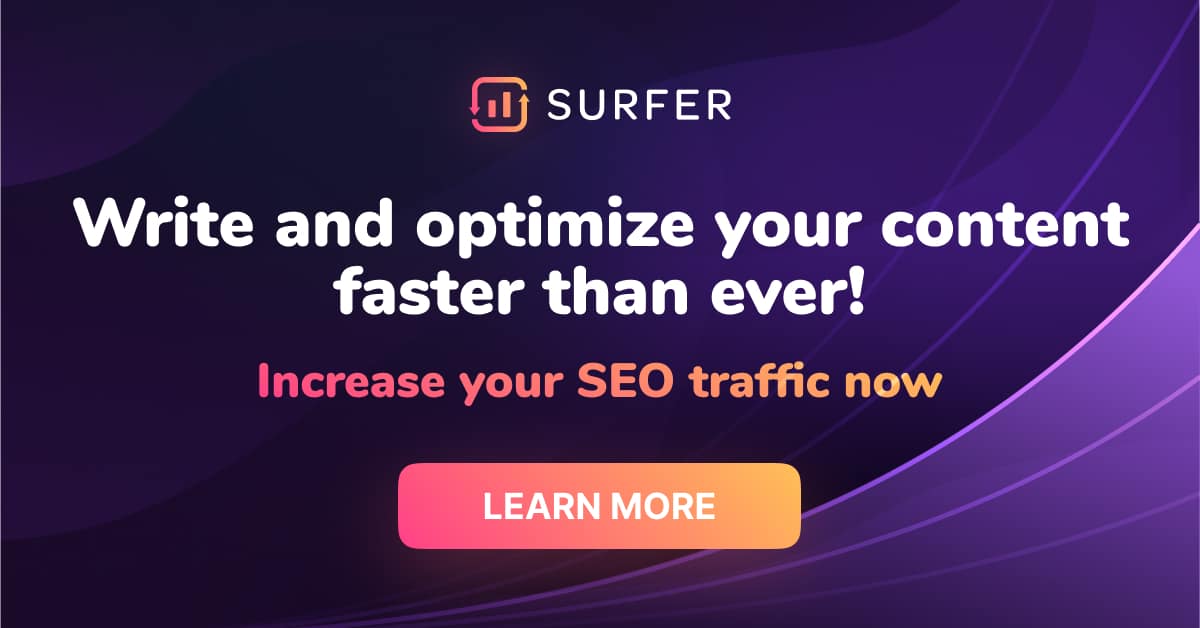 How to Choose the Best Payment Gateways for Your Online Business?
When looking at the best payment gateways for you online business, use the below core factors to help make your decision on which one to proceed with.
Pricing
Every offering participating in payment processing has specific pricing, so a gateway service simply can't be free. There are different types of possible fees, and you should make sure no hidden charges are involved. Here are some standard fees charged by payment gateway providers:
Gateway setup fee
Monthly subscription fee
Merchant account setup fee
Transaction fee
Transaction Limits
Its important to note that every payment gateway provider sets a certain minimal and maximum amount for a transaction. So if you're selling goods or services with an extreme cost, either low or high, you may want to look into that.
Payment Methods and Supported Cards
The more credit and debit cards a payment gateway supports, the better. Many consumers prefer electronic payment methods such as PayPal or Android Pay, though, so you should consider those as well.
Take into account available bank transfers, extended payments through Klarna and similar services, and recurring billing, too. After all, no one wants their customers to leave at the checkout only because their preferred payment method isn't accepted.
Mobile Payments
Mobile payments are considered a separate payment method by most getaways. This is because they have a different tokenization process to regular card payments. Check whether your gateway provider supports such tools as Google Pay, Samsung Pay, etc.
Is Your Product or Service Allowed by the Service?
Some payment gateway providers only support physical or digital goods. Others are also available for subscriptions or services. Furthermore, a provider may restrict their service to certain types of goods, for instance, medical, weapons, etc. Make sure to check this information before installing a gateway.
FAQ
This section will answer some of the most popular questions merchants choosing a payment gateway may have.
Are Payment Gateways Worth the Cost?
A payment gateway is required for processing any online transaction. Thus, you don't really have a choice of purchasing or not purchasing a gateway service. It also helps to protect your customer banking data.
Of course, the cost of payment gateways varies, so you can choose one with the best value. However, value doesn't necessarily equal price. Sometimes, it's worth paying more to get a broader range of payment methods. If a customer's preferred method isn't supported, they may end up buying from your competitor.
How Does a Payment Gateway Work?
The way payment gateways work is slightly more complicated than regular users may imagine. On the part of the customers, the whole process involves only their payment detail input, but the actual processing consists of more steps.
Once a merchant receives customer information, it's passed on to the payment gateway via an encrypted SSL channel for security reasons. Then, this data goes to a payment processor – a third party that passes the transaction to the actual payment network (PayPal, Visa Checkout, etc.).
Next, payment networks verify the transaction and pass it on to the issuer bank. The bank then verifies or declines the transaction, and the response is sent to the payment gateway.
Finally, the customer receives the transaction status within the payment gateway interface. But the funds may get transferred to the merchant only after a couple of days.
How Much Do Payment Gateways Cost?
There's no universal answer to how much payment gateways cost. Providers may charge different fees, either recurring or fixed. The best providers only charge transaction fees – typically, about 3% of the purchase sum and a small fixed fee of $0.10-$0.40 per transaction.
The fees may also vary depending on the currency or payment method your customer chooses. The lack of monthly fees is especially beneficial if you don't always sell products or services every month.
Recommendations
All of the above payment gateway options are great and similar in a way. How do you choose the best one? Refer to our recommendations below for an expert opinion.
Stripe
Stripe is easily one of the best payment gateways for your online business on the market due to the wide range of available payment methods and currencies. While competitors such as PayPal may only support about 30 currencies, Stripe extends this number to 135+.
It's also one of the few payment gateway providers to offer installment payments through Klarna and AfterPay. Another significant advantage of Stripe is the customizable UI.
Braintree
Braintree is a worthy competitor to Stripe in terms of supported payment methods. The service costs the same and features a just as user-friendly payment gateway interface. The core point to consider here is the availability of PayPal payments. Braintree supports a PayPal gateway and doesn't charge a transaction fee for this payment method.
Square
Square may offer a more limited range of payment methods than Stripe or Braintree, but let's be honest – it supports all the major credit cards and digital gateways that most of your customers will use.
In addition, there are a couple of important things we like about Square – the e-store builder and the excellent mobile app. If you're only starting out, you may choose Square as your site's platform. It's intuitive, features a great design, and doesn't require any coding knowledge.
And if apart from an online business, you also own a physical store, Square offers advanced payment hardware and allows you to access all of your transactions from the same app.
Provide Your Customers With More Options
We've covered the best payment gateways for your online business in this article so hopefully you can make an informed choice. There are plenty of points to take into account when deciding on a payment gateway for your site. It's a feature that plays a significant role in customer perception of your business and transaction outcome, so it is important to get this part right.
A popular and secure gateway supporting a wide variety of payment methods may convince a site visitor to complete the purchase. One that's limited in features may do the opposite. Hopefully, you've found the best payment gateway for your online business in our guide.