Why get a job when you can buy one? Buying an online business lets you start running your own business and become your own boss, and it means you can work from anywhere in the world. Buying a pre-existing business that has already proven its profitability is a great way to get started in online entrepreneurship. So let's look at exactly how you can buy an online business on Flippa.com. But how to buy websites? Read on.
What Kind Of Website Should I Buy?
Before you do anything else, it's important to decide what kind of online business you're interested in buying. Flippa lists thousands of different businesses, and it's easy to get overwhelmed by all your choices. The first step to making a smart business decision is narrowing down what you're looking for.
On Flippa, you can buy entire websites and apps, and you can also buy domains. The website category is further divided into E-commerce, Content, Marketplace, SaaS (Software as a Service), and Services.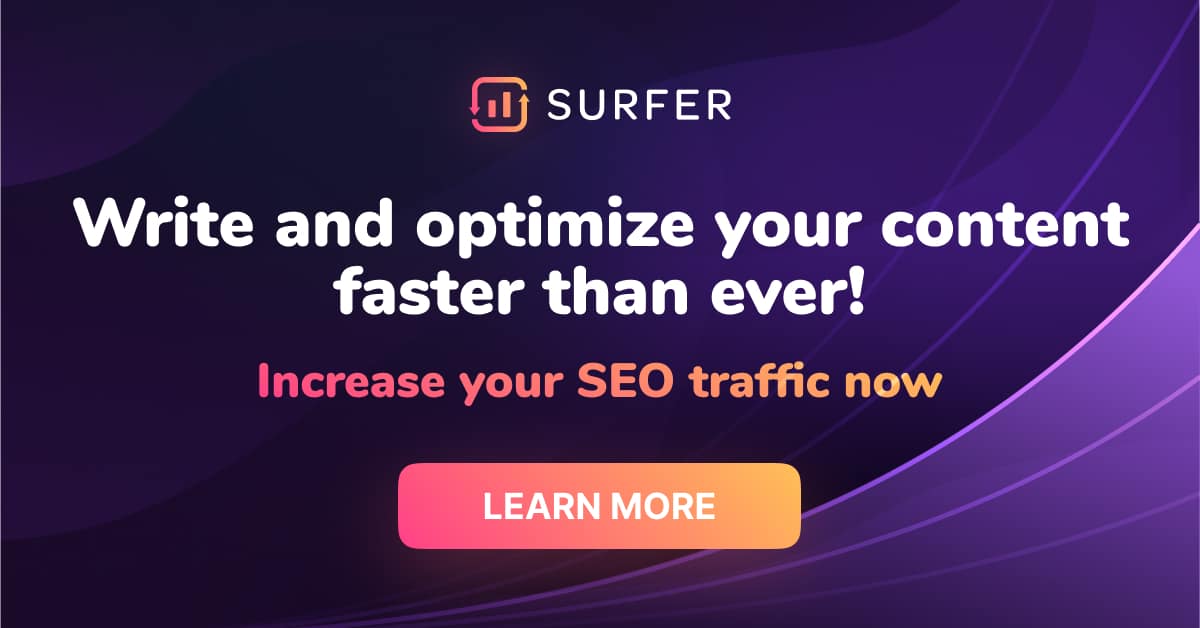 When considering how to buy websites, it's important to think at this point about what kind of business you're best suited to running. If you have a background in retail or an eye for fashion, e-commerce might be a good fit for your skills and interests. On the other hand, if you're a gifted writer, a Content business might be a better fit. Services and SaaS sites tend to be more technical, so you might want to consider those options if you're strong on IT.
Although it's by no means universally true, Content sites tend to be some of the easiest for beginners to get the hang of, so if you have no experience running your own business, that's a good place to start. But if you have special skills and experience in other areas, consider those when looking for an online business.
Things To Look For
Look for an established website. That means one that has at least six months of reliable traffic statistics.
Look for sites that have been Verified by Flippa. That means you can trust their stats because Flippa has verified them.
Keep an eye out for sites that you think you could improve. For instance, if an e-commerce site has a bad layout, or a content site needs better content that you could provide, you know you can bring value to the website with your hard work.
Using Filters To Find The Right Website
Once you've thought about the kind of website you're interested in, you can use Flippa's filters to only show you sites that fit your criteria.
Let's say, for example, you're looking for an e-commerce business that sells pet products that has been around for more than two years and generate over $2000 in net revenue every month.
Go to Flippa.com
Type what you're looking for into the main search bar on the homepage. In this case, we'll type 'pets.' A list of results will appear.
Now it's time to filter those results. The filters appear in a vertical bar on the left-hand side of the screen. You can filter for revenue-generating websites, which is what we're looking for in this case, so click on the check boxes under the filter marked Revenue-generating. Click on yes and unclick no.
The next filter determines the asset type. In this instance, we are only interested in Websites and Online Businesses, so we will declick all the other options (Amazon Stores, iOS Apps, Android Apps, Domains, and Other.)
The next filter lets you select the Website Type you're interested in. We are looking for an e-commerce site, so we will click the e-commerce box. You can further sort this menu with options like Dropship, Digital Products, Shopify, and Inventory Holding, but for now we will choose all of the above by simply clicking e-commerce.
The next filter is called Industry, which lets you choose the industry you want a website to be involved in. There are dozens of selections here that let you narrow down your search to something that fits your criteria. In the Home and Garden section, there is a subsection called Pets, so we will select that box.
You can also filter by Monthly Users and Monthly Pageviews in the next two filters. However, we're going to leave those blank for now. We will specify the monthly profit we are looking for, which is a minimum $2000. It's not necessary to set a maximum profit if you don't want to.
The next filter is Age, which lets you filter websites according to how long they've been around. In this case, we're going to set the minimum for two years, but leave the maximum as it is.
It's also possible to filter by profit multiple and revenue multiple, which determine the price you'll pay based on how much profit or revenue a website brings in. You can filter by Authority Score to make sure you get a website that is highly ranked in search engines. You can filter by the Sale Type, whether Auction or Classified. You can also filter by the location of the seller if you want to buy a business close to where you are, and by the amount of time left on the listing. For our search, we'll leave those alone for now.
At the time of writing this article, these filters left us with 15 results for our chosen criteria. This makes it much easier to sort through the online businesses on offer and determine the best fit for us. Browsing Flippa can be addictive, so it's a good idea to use the website's powerful filters to ensure you only see what's relevant to you.
How to Buy Websites – Starting The Buying Process
So far, we haven't talked about signing in. One of the best things about Flippa is that you don't need to create an account to browse the online businesses they offer. That makes it much easier to determine if they have listings you might be interested in.
However, when you click on any of the listings your search brings up, you won't be able to learn very much about the business without creating an account. You certainly won't be able to buy an online business until you've created an account. It's free and easy, so there's really no reason not to.
Setting Up An Account
If you click on a listing without signing up, you'll be prompted to sign in or create an account. You can also create an account from the homepage by clicking Sign Up in the top right corner.
You can create an account with your first name, last name, and email address, or you can login with Google.
Next, you'll be presented with a short questionnaire. You will have to specify whether you're looking to buy or sell. You can give a company name, but it's optional. You'll need to tell them what country you are located in, give them a phone number, and select how you heard about Flippa from a drop-down menu. You will also have to agree to the Terms and Conditions.
Click on Create My Account, and the onboarding process begins. You'll be given a two-minute questionnaire intended to get a better understanding of your needs and why you're looking to buy a business.
The questions will cover what kind of website you have experience with, the business models and industries you are interested in, and your preferred budget. You can also select the location you want to buy a business in, or select All. Try to answer these questions as truthfully as possible, since it will help narrow down your search.
As a final step, you'll be asked for a photo of yourself. The idea behind this is to ensure that Flippa is used by real people instead of online bots. You'll also be asked to say a few words about your company to build credibility.
Once that's done, your profile is complete. It's perfectly possible to edit your profile at any time, so don't worry if you make a mistake or your needs change.
Now that you have an account, returning to your search will show you much more information about any business you are interested in. You'll be able to check out the seller's profile and take a deeper dive into the company's financials. You'll also be able to see other people's comments, which can be a great source to get your questions answered, since other potential buyers may have asked the same questions you have about the business.
There are a couple more steps to take before pulling the trigger on an online business, though. Before you can make an offer, Flippa requires that you verify your identity both by phone and through use of a LinkedIn account. This helps to ensure only real people with serious offers can contact sellers on Flippa and ensures that offers are legitimate.
Completing The Sale
Once you've created your account, verified everything, and found the perfect website, it's time to consider purchasing. This can be nerve-racking, especially if you haven't done it before, but don't worry. Flippa offers help every step of the way.
Perform due diligence. This means checking everything the company tells you about itself. You'll need to go through any profit and loss statements, inventory, receipts, business licenses and registrations, and every other document you can get from the company.
Understand the business model. You want to have a strong idea of the technical expertise required to run the website, the time commitment it will require from you to keep it operational, and the monetization methods.
Verify the website owner. Use a WhoIs lookup to confirm that the person selling the website is the owner. It can also confirm how long the website has been operational.
Look into the business operations. With smaller businesses, the only member of staff may be the owner. But if you're buying a large business, you need to understand how many employees it has and what their roles are. You also need to understand any employment agreements already made, since you may have to honor those agreements.
Look into getting a noncompete agreement. This is an agreement that binds the seller of a business from starting a new business and using what they know to compete with the business you bought from them. Noncompete agreements are usually limited to a specific location, but you may need to talk to a lawyer to determine whether you need a noncompete agreement or not.
Domain transfer. Make sure that it's possible to transfer the top level domain of the website to you. Some websites have geographical restrictions on who they can be transferred to, requiring you to be a resident of the country the domain is registered in.
Look into your tax liability. This is extremely important, and can be a very complex issue. Tax rules are different from one jurisdiction to another, and you need to understand what tax laws you will be subject to: the ones in the country where you live, or the ones in the country where the website is registered.
Verify the website's traffic. These days, it isn't hard to pay for a robot that can visit a website and get the statistics up. Look into the traffic sources of any website you're thinking of buying to confirm that it is legitimate traffic.
Make an offer. If you've done your due diligence and you're satisfied that the company is what it claims to be, you can make an offer on the business through Flippa. You don't have to pay the asking price of the business. If you found a lot of issues in your due diligence, you can negotiate the price downward. However, if the business has not misrepresented itself, you should expect to pay the asking price or close to it.
Wait for the office be accepted or rejected. If a buyer accepts your offer, they are committed to the sale and the listing will be taken down. If the buyer does not accept within 72 hours, it will be assumed that they have rejected the offer.
Make payment. If your offer is accepted, you'll be asked to make payment for the agreed price. The money will go to Flippa, who will hold it in escrow until the sale is complete.
Receive the assets. Once your payment has been verified by Flippa, it is up to the seller to transfer you the business assets before Flippa will release your money to them. Once you have all the business assets, including all website logins, financial statements, legal documents, and inventory if applicable, you can confirm the sale with Flippa, and they will release the money to the seller.
Flippa Makes Buying Websites Easy
Knowing how to buy websites and buying a business will always be a complex transaction. There's a huge amount you need to understand before any money changes hands, and staying on top of everything can be daunting — especially if this is your first time buying a business.
The most important step is performing thorough due diligence, and if you're unsure of how to begin, Flippa can help you. They provide an additional due diligence service which entails business experts looking over every aspect of a business to make sure you're making a good purchase. If necessary, they can also connect you with legal advice, which can be a great way to protect yourself during a sale.
Flippa has revolutionized the act of buying online businesses, making it far easier and more accessible even for nonexperts. If you're in the market for an online business, make use of this powerful resource to find profitable companies that you can then take to the next level.
FAQs
Are businesses on Flippa legit?
Flippa is an open marketplace, but there are some restrictions on who can list. To sell a website, a buyer must verify their identity, which helps to cut down on scams. Additionally, Flippa verify some businesses themselves, so you can buy with greater confidence.
However, it's important to always do your due diligence and never assume anything. While Flippa does a good job of keeping scammers off the side, you shouldn't assume anything and always make sure you verify everything the seller tells you.
Is buying on Flippa worth it?
Flippa makes it easier to buy online businesses than ever before. However, there are no guarantees. Businesses can fail for all kinds of reasons, and just because the business was profitable last year doesn't mean it necessarily will be this year.
Buying on Flippa provides you the best way to make sure you're dealing with a legitimate person and buying a website that has real value. But risk is part of business. Make sure you protect yourself by doing due diligence, and choose websites that fit your skills and interests to give yourself the best chance of success.
Can you make money on Flippa?
Some people make a very good living creating websites and immediately selling them to others on Flippa. That's one way to make money on the site. Another is to buy profitable businesses and improve them. While this takes longer and requires a certain amount of business skill, it can be much more lucrative in the long term.