Starting an online business requires investing a lot of effort, money, and time in something new. Making a business plan can help you well plan everything to put your online business on the road to success.
Does every startup need a business plan to succeed? Absolutely not. Does everyone with business plans end up with a successful startup? Again, no.
But those who take some time to paint a clear picture of what is expected from them and their business are one step closer.
That's why we've prepared this comprehensive guide on how to create a business plan. Our goal is to pinpoint all the essential business plan components so that you can make a solid plan for your budding online business.
What Is a Business Plan?
Let's start with the basics. You first need to understand what a business plan is before making one. Think of it as a foundation of your online business, a company overview.
By definition, a business plan is a written document summarizing the goals and objectives of a business and how it can be run to achieve those goals.
You can view it as a roadmap for your company showing its financial, operational, and marketing plans and the paths to take to reach them. These plans are essential for startups. We will explain why that is in the next section.
The Importance of Making a Business Plan for an Online Business
If you're just starting an online business on a limited budget, chances are you won't make it without a solid business plan. This is a fundamental way of attracting investors or partners.
With a well-thought-out and extensive business plan, you show investors why your startup is unique and worth their money. If you plan on getting loans or finding lenders, most banks will have it as a prerequisite to seeing your business plan before even considering investing in your startup.
However, startups aren't the only type of business that need a business plan. Even established online businesses can benefit from one to keep track of whether it's reached its goals over the past year. Or maybe a business wants to head in a different direction, and it needs a well-thought strategy to do so.
Business plans are also crucial because they contain solutions to the possible pitfalls of a company's decisions. If you ever come to a critical point in the way your business operates, you'll know what to do because you'll have already outlined it as a possible problem.
Last but not least, you should make a business plan to ensure you have a roadmap to follow with all of your business decisions.
How to Create a Business Plan for Your Online Business, Step by Step
Now that you understand the meaning and importance of business plans, we'll show you how to make one. A comprehensive, extensive plan includes the following elements:
Executive summary
Company description
Management and organization
Financial plan
Competitive analysis
Marketing plan
Market analysis
Products and services
Logistics and operations plan
We're going to cover each of these elements in detail, so you know what they are and what to include in each. Remember, not every detail will be relevant to every business, so delete any that aren't.
1. Executive Summary
Every good business plan starts with an executive summary. This is where you briefly introduce your business idea. The primary purpose is to grab the reader's attention and give them a clear overview of your plan and why it's worth reading.
If you make a strong summary, investors may even make their initial decision based solely on it. Make sure your summary is not too long – one or two pages, tops.
An executive summary should answer the following questions:
Who Is Your Target Customer?
Here is where you state your target market – the customers who will best benefit from using your product or your primary audience.
How Different is Your Online Business From the Competition?
This is an integral part because it will let potential investors know why they should invest in your online business rather than your competitors. This is perhaps the key part of your whole business plan, where you need to make your business stand out from the crowd.
What is Your Marketing Plan?
You should briefly outline the marketing plan, the way you will promote your services.
What are the Financial Highlights of Your Business?
Briefly discuss your business goals, including a sales forecast for the first couple of years.
Who Runs Your Online Business?
Include a short description of the executive board members and their expertise.
Whether or not you need an executive summary depends on the initial idea behind your business plan. If your main goal is to attract investors, you'll need a robust business plan.
If you're writing a plan for internal use, there's no need for this kind of summary since your coworkers already know what your company is about.
If you're writing an executive summary for an established online business, you should include the following elements:
Mission Statement
This is a brief description of what your online business does and what are its core values.
Basic Company Information
Briefly address the history of your company, number of employees, company locations – even though it's an online business, and similar information.
Financial Information
Maybe you're looking for additional financing sources for expanding your business. In that case, make sure you include a short summary of your business finances with your small business loan application.
Business Milestones
Include a short history of how your online business has grown over the years, how the sales and customer numbers have changed over time, and so on.
2. Company Description
A company description usually comes after the executive summary. This is where the reader can fully understand the scope of your online business.
Also, it's where investors or lenders learn what your business's position is out on the market and its clear benefits to the customer.
Here's a quick overview of all the elements a good company description should include:
Company or Startup Name
Location
Type of Company Structure
Is your business a sole proprietorship, an LLC, a partnership, or a corporation?
Management Team
Mention the key people and their roles.
Mission Statement
This is where you state the purpose or the mission of your online business.
History
Include information such as the date your online business was founded and what made you want to start it.
Product and Service Description
In this section, you want to briefly describe your product and its target market.
Advantage Over the Competition
What makes your online business stand out from the competition?
Vision Statement
This is where you envision what the future of your business will look like.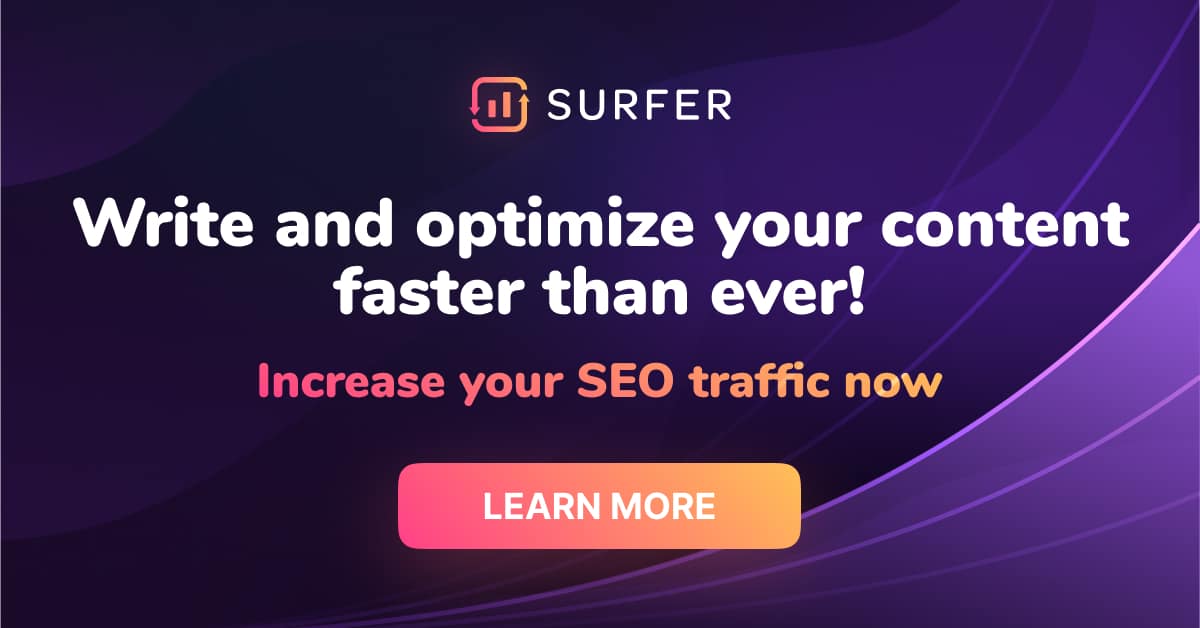 3. Management and Organization
The next section of your business plan should describe your company's organizational structure. It should show your readers the people on your staff who strive to achieve the goals and objectives presented in the company description.
It's essential to address the company's existing positions and explain the responsibilities of each job.
You can present your organizational structure using graphs such as diagrams or flowcharts to hierarchically present different positions. You should also mention future posts you wish to have once your online business has grown enough.
Here are some of the key elements a good management and organization plan should include:
Ownership
Mention the legal structure one more time, then list the business owners and what percent each owns and their form of ownership.
Management
This is where you present your management team, names, profiles (education history, skills), and responsibilities. Make sure you clearly explain each team member's duties.
Board
Make sure to include the names of the board of directors (if there is one) in your business. Include their position and contribution to the job.
4. Financial Plan
As we mentioned earlier, startup online businesses need a business plan to attract potential investors or lenders. One of the essential elements these parties are interested in is the financial plan.
First, it's a good idea to mention your financial costs in the executive summary and then give a more detailed presentation in its respective section. In general, each financial plan will have a historical and a prospective data component, unless you're a startup having no financial history.
Here are the key elements a solid financial plan should address:
Business Expenses
This is where you include the costs your startup or business will accrue, such as product cost, rent, payroll, insurance, equipment, advertising, and others. List the amount you deal with at the moment and the projected amount over a specific period (monthly or yearly expenses).
Financial Projections and Statements
Under financial projections, discuss your potential earnings each month. If you're just starting your online business, you can use this section to set a reasonable earnings goal with the help of the market analysis part of your plan.
When it comes to financial statements, here is where you address:
Income Statements
This is the summary of the monthly cash flow and shows whether you've had a net profit for that period.
Cash Flow Statements
This is the breakdown of the cash that comes in and out of your online business. It's the leading indicator of whether the company has enough money to deal with all expenses.
Balance Sheets
The balance sheets summarize the equity and liabilities of your startup. These can help manage debts and make essential business decisions.
Break-Even Point
This is an essential part for potential investors, as it tells them when your startup will reach a break-even point. That is, when will your sales equal the expenses.
Funding Request
This section is an important part of asking for financing. Here, you will list elements such as the amount of money you're asking for, what would the ideal terms be, and the period your request covers.
Exit Strategy
This is where you present the backup plan for your investor if things don't go as planned. Your financers will understandably want to know how their investment will be protected if you're forced to close your online business.
5. Competitive Analysis
This section is where you research and identify your competitors and work out what their products offer compared to yours.
Research
This is when you need to get onto Google and search out who's selling similar or the same products as you are. List down all of their details like website address, product range, product pricing, social media accounts etc.
Analysis
Once you have all of the info on your competition, start doing analysis of their brand, products and service. Look for what they do well, what they don't do well and for other oportunities that you havent thought of with your product.
Solutions
Then you should list out the resulting changes and advantages your product and business has over your competition. Remember, this is a good opportunity to set some features of your product which will place you in a better position than you competition.
6. Marketing Plan
The marketing plan section of a business plan outlines your plans for getting the customers to purchase your service or product. Here's what your marketing plan should include:
Product
What is the product you're offering? How does it stand against competition?
Price
How much will your product or service cost?
Promotion
What is your product's positioning on the market? Will you run any ads, and if yes, what kind? Will you include special packaging?
7. Market Analysis
Market analysis involves both quantitative and qualitative market assessment. It lets you comprehend the market size, the competition, buying patterns, and more. This section's primary goal is to learn more about your market and see whether it's big enough for a long-term business.
There are four main elements a good market analysis should address:
Industry Trends
You should describe current trends in your niche industry and explain where it's headed.
Target Market
This is where you analyze your potential customers. Here are some things you should consider in this section:
Market Size
You want to assess the market size by analyzing the potential customer number.
Demographics
Who are your customers? How old are they? What is their education? What about their income? Make sure to address these questions and envision what your ideal customer would look like.
Location
Where do your customers live? Are you focusing on a single city, state, or country?
Trends
Write any trends in customer behavior if you notice them.
Competition
The online space is competitive so make sure you know who you're competing against and describe the strong and weak points. Your investor needs to understand why they should spend money investing in your online business precisely. Find the market weakness of your competitor and say how your startup will fill in that hole.
Pricing
Think about your pricing and make a sales forecast. It's important to set the price to send a message to your customers that you're selling a quality product.
Make sure to align your marketing campaign with the pricing. If you're selling a high-quality product, you want to invest more in high-quality marketing plans.
8. Products and Services
This section is the centerpiece of your business plan. It outlines your products and services, why the market needs them, and how they can compete with similar services.
Make sure to highlight the product's features, focus on the benefits, be clear, and explain why the customers need your product. Always mention something special that similar products on the market lack.
Here's what a solid "products and services" section should include:
Detailed Product Description
What is the product? How is it used? Who needs it? Include any photos or other visual representations of your products.
Pricing
How much will the product cost?
Competitor Comparison
Mention what your product or service offers that can't be found in the competitor's product.
Order Processing
As an online business, how will you handle customer orders?
Requirements
Are there any requirements your customers need to use the product? Any special equipment?
Trademarks or Legal Issues
Address any issues of this kind if necessary.
Upcoming Products
Mention any products or services you plan to include once your business grows enough.
Most importantly, keep this section simple, to the point, and show why your product is special.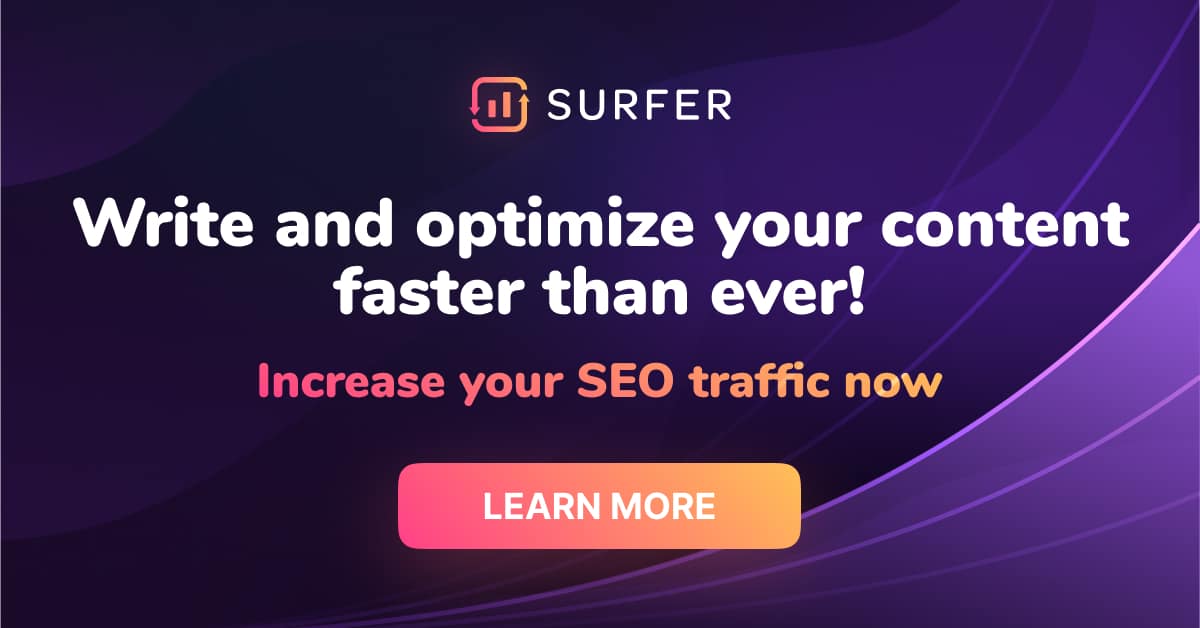 9. Logistics and Operations Plan
This section describes some of the physical necessities your online business might have, such as equipment, or suppliers.
By logistics, we mean the product flow from its origin to the consumption point. And the operation is the strategy employed by the company that touches all parts of the production.
It would be best if this section of your business plan includes two subsections:
Stage of Development
This is where you describe the following:
Production Process
A complete overview of how your product is made, followed by the "Risks" subsection, will pinpoint potential production problems.
Mention any industry association memberships that show you're aware of the industry's local or state regulations.
Supply Chain
Explain who supplies you and under which prices and conditions.
Quality Control
Explain your quality control measure. If you don't have one yet, mention the control measure you're striving to establish.
Production Process
This is where you show you understand the manufacturing and delivery processes around your offering. Here's what elements this subsection should include:
General
Include the working hours and give any additional information regarding your business's daily operations.
Physical Location
Give information regarding the type and location of your business even though your business is online. Ideally, insert a map or drawing of the establishment.
Equipment
Address the necessary equipment, its cost, worth, and whether there are any financing arrangements.
Asset List
Create a listing of all assets your business utilizes: inventory, furniture, equipment, vehicles, land, and so on.
Production
How long does it take to make your product? What affects that time frame?
Materials
Where do you get the materials you need for production?
Product Testing
Have you done any product testing or price testing beforehand?
Cost
What are the cost estimates for your product?
FAQ
Here are some of the most frequently asked questions and answers that will help you to develop a business plan for your online business.
What are the Three Primary Purposes of a Business Plan?
Three main purposes of a business plan are:
Creating an effective growth strategy
Determining financial needs
Attracting investors
What are the Different Types of Business Plans You Can Prepare for Your Online Business?
Different types of business plans include:
Startup plan: Reserved for new online businesses who want to attract investors
Internal plan: Targets an audience within a company
Strategic plan: Outlines the business goals and how to achieve them
Feasibility plan: Made to determine who the customer is and whether the product can make a profit
Operations plan: Outlines yearly deadlines and employees' tasks
Growth plan: Description of future company growth
Who Needs a Business Plan?
You need a business plan if you:
Run an online business
Are getting ready to apply for a business loan
Are in search of business investments
Have business partners
Plan to sell your online business
Want better communication with your management
How to Use Sample Business Plans to Help You Write Your Own
There are tons of templates available on the internet to help you make a business plan for your online business. Using one is quite simple. You can copy the sample plan you like into your business plan and modify it according to your own needs.
Since each company is different, you might find samples with sections you don't need. Simply removing them will solve your problem, and you can make your own customized plan by following the sample structure.
Looking For a Software to Do Your Business Plan for You?
If you're running an online business and you need a hand in creating a business plan, we have a solution for you – LivePlan. This is leading business plan software that helps you simplify your business planning, budgeting, forecasting, and performance tracking.
Why We Like LivePlan:
It has a library of more than 500 sample business plans to match every industry or niche
They offer step-by-step expert guidance and instructions to guide your online business from the very first day
The automatic financials let you create financial forecasts without hassle
It contains industry benchmarks and performance dashboards that lets you keep track of your performance as well as that of your competitors.
Kick-Starting an Online Business With a Robust Business Plan
Let's face it: Every online business, no matter how small or big, needs a business plan. This is a vital element for entrepreneurs who are about to start their own online business, especially those seeking financial support.
Whether you're looking to upgrade your business or improve your internal management communication, you also need a business plan. Hopefully, you now have a deep insight into what a business plan is, why it is important, and how to create one.