No matter how strong or refined your product is, it can still fail in the market. Not even selling a high-quality product for the lowest price will do the trick. Even the best product ever made will fail to do well among your potential customers if they aren't effectively reached. This is a straightforward concept but can be pretty difficult to achieve. However, even if you have a mediocre product but more leads, you have chances of converting those leads into sales.
More leads translate to higher sales in any business, which automatically means higher revenues. Before diving right in, let's understand this whole concept to execute the plan mindfully. Let's start by finding out what a lead actually is and how to generate more leads for your online business.
In Sales Terminology, What is a Lead?
A lead is an individual, group, association, or company that expresses interest in purchasing your product or services. A lead is a reply to your correspondence which is done either through marketing, bidding, offering free trials, or subscriptions to various programs, etc.
For instance, suppose there is a car company. From a business viewpoint, the information the car company gathers about you from your survey responses allows them to personalize their product or services to meet your needs, rather than wasting time contacting leads who aren't involved, interested, or relevant for them.
Let's have a look at the different kinds of leads and then how to generate more leads.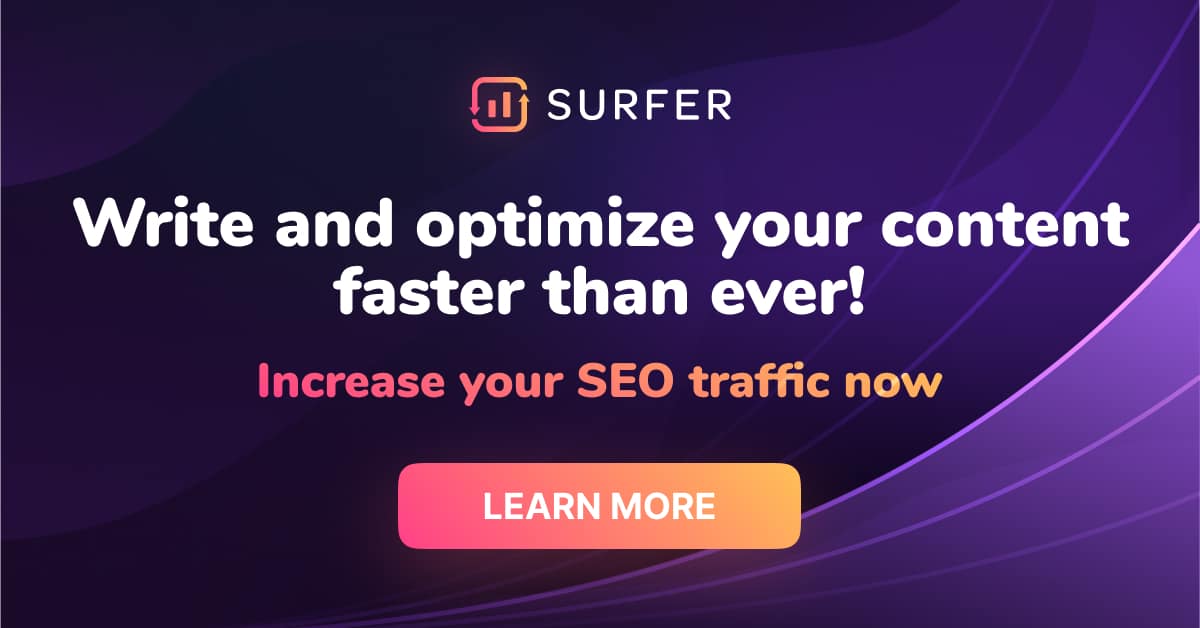 Sales-Qualified Leads
A sales-qualified lead refers to those contacts that have taken actions to express an interest in your product and are willing to pay to buy or use it. They are also known as sales-eligible leads. For instance, the contact who fills out a form to ask about your product and/or service is a lead.
Service-Qualified Lead
These leads are the contacts who are ready to spend the money on your products and services. They are willing to become a customer when they are in touch with your team and want the services offered by you.
Marketing Qualified Leads
This type of lead refers to those contacted by your marketing team who are not yet ready to spend on your product and services. These also include people who have filled out the contact information form.
Product-Qualified Lead
Last but not least, a product-qualified lead refers to those contacts who have used your product and have taken actions that show a promising interest in purchasing. They are usually used for businesses that sell a free or restricted version of their product with upgrade options. An example is a consumer who uses your free version but engages with or inquiries about features that are only available in the premium subscription plan.
What is the Process of Lead Generation?
A user first learns about your company by visiting one of your marketing platforms, such as your website, blog, or social media page. If you have a call to action, the user then clicks on that if they're interested in the CTA (call to action).
This CTA link takes them to another page. Depending on the link, this page either asks the user for information to help them find what they're looking for. Or, this page can send the visitor directly to a page where they can get in touch with you regarding your products and services.
Voila! You have a new lead. That is, as long as you stick to this process.
11 Practices to Generate More Leads for Your Business
Consumers go through a lifecycle as they go from visitor to customer, and leads are a part of that process. Leads aren't always made equal, and they definitely aren't qualified as the same. There are various types of leads depending on how they are trained and where they are in the sales cycle. Let's look at the best ways for how to generate more leads.
1. Optimize Your Posts for Conversion
Your website must be the starting point for all of your online lead generation activities. It's pointless to drive traffic to your site through Google, social media, or word of mouth if those visitors leave without taking any action. Therefore, your website must be optimized to inspire people to take action, whatever that action might be. The most basic lead generation strategy is to collect your potential customers' contact information to pitch them your product.
If you are new to all this, you are probably wondering how you go about doing this.
There are tools available that make creating high-performing web pages as simple as sending an email. They are known as Lead Pages, and they allow you to build and publish web pages.
Even the most inexperienced user will benefit from their vast marketplace and library of page templates, which can help them convert more leads. Moreover, keep in mind that you don't need any design, production, or marketing experience to get great results.
2. Hold a Contest or Giveaway
A giveaway or contest will produce many emails and social leads in a relatively short period. Brands reward the participants of their contests or giveaways for referring friends and sharing content in return for a lucrative prize. You can be as imaginative as you like with the prize/reward forms and the actions required to earn points by sharing and engaging with your web pages.
Contests and giveaways also allow you to gather as much information about your potential customers to leverage for future marketing purposes.
3. Make Direct Contact with Prospects
One of the top goals for generating more leads is direct customer involvement. Indirect interaction is usually preferred by companies, but it isn't the most efficient way of valuing your customers. Direct interaction, on the other hand, uses live chat, forums, and support centers. All of them have customer service representatives on hand at all times to ensure that any question is adequately addressed.
By addressing your potential customers directly, not only do you value them more, but they are more invested in your business and want to engage with it whenever possible.
4. Leveraging Referral Marketing
The best way to describe this type of marketing is how the word spreads, also known as word-of-mouth marketing. This is the perfect way to get more leads by exposing your brand to a larger audience. Whatever channel you use to generate leads, you'll want to guide users to your landing page.
5. Use Inbound and Outbound Marketing Strategies
Outbound marketing is a much more successful strategy than inbound marketing, according to statistics. However, using both approaches in a balanced manner will help you generate leads and, eventually, grow your company. From an inbound viewpoint, personalize your email communications and participate in online communities by regularly exchanging insightful content and solving common customer problems. This will assist you in developing healthy relationships with your customers as well as generating more leads.
In the dynamic landscape of realty businesses, the continuous generation of leads plays a pivotal role in sustaining growth and fostering client relationships. Consistent lead generation ensures a steady influx of potential buyers and sellers, providing real estate professionals with opportunities to showcase properties and secure transactions. Embracing innovative strategies, such as scraping Zillow data, can offer realty businesses a competitive edge by providing valuable insights into market trends and enabling targeted outreach to potential clients.
6. Invest in Emerging Technologies
The market trend is set by the integration of new technologies. Smartphones, for example, are prevalent all over the world. As a result, most people use smartphones or tablets to check their email or search the internet; this means that you should invest in making your marketing campaigns compatible with these devices, enabling you to reach the broadest possible audience.
7. Use Every Social Media Platform
Social media platforms are an effective lead generator for your company. Answer random but relevant questions and plug your product naturally in your posts. This way, the readers will most likely visit your website. Writing blog comments will help you get your name out there and, hopefully, generate leads. People will want to see what you have to say if you are supportive and generous in your comments.
Moreover, social media is also helpful for low-cost lead generation. You can start by including links whenever and wherever you post. You should also inform visitors that they will be guided to a landing page.
We recommend getting a social media tool to help you. SocialPilot is an all-in-one social media management tool to help you schedule posts, analyze insights, engage with your followers, curate content, and automate RSS feeds.
8. Start an Email List for Your Weekly or Biweekly Newsletter
Emailing subscribers of your newsletter is the perfect way to reach out to potential buyers. Since they have already subscribed to your list, you can use persuasive emails and pitches and a striking design to capture their attention. Moreover, make sure to add meaningful and engaging content in your newsletter so that readers have something to look forward to.
ConvertKit is aimed at those operating blogs, online business owners, writers, course creators, and so on. Other than sending emails, you can create landing pages with ease. It also has a freemium plan with limited features.
9. Start a Website and Post Blogs
The advantage of writing blogs to promote your brand is that it is entirely up to you on what you write. You can tailor the blog to be exactly the way to meet your target. For example, suppose you offer training videos related to software programming or web development or anything in this line of work. In that case, you can write in detail about the different aspects of programming and the various languages.
10. Retargeting and Advertising
An advertisement aims to convince people to take notice of your online business and your products and services. If there is no need for that, you don't have to spend a penny. However, if you want to convert users to customers, your offer and landing page must offer the same thing.
11. Offer Free Trials or Samples for Your New Products
Many of the barriers to a sale can be solved by providing free samples of the product or service. In addition, you can entice a prospect to buy your product by offering additional discounts or services after they've used it for a while. Another good practice is to use branding in your free versions to draw in more potential customers.
FAQs
Should I Pay to Buy Leads?
One thing you must remember is that having leads does not always automatically equate to a conversion. So, spend your money wisely and after conducting detailed research. Hence, we advise you against paying for leads, especially if you do not have a stable cash flow.
How is External Lead Generation Better Than Internal Lead Generation?
External lead generation allows you to take help from the experts that know it all and have done it all at a standard price rate which is comparatively less and affordable.
Why is Having a Sales Funnel So Important?
A sales funnel is basically a roadmap for lead generation, making it highly important to drive a sales marketing strategy. It also affects how you drive a higher number of qualified leads.
How are Sales Lead Priced By Lead Generation and Marketing Companies?
Sale leads are priced according to the customer's average order value (AOV), and the commission percentage promised in their offer.
Conclusion
This concludes our article on how to generate more leads. By following these lead generation tactics, you can convert more leads into sales.
The methods mentioned above have been used on hundreds of businesses in various industries, who have experienced substantial growth in their profits by getting more leads.