Most people first take up blogging as a hobby. They look for a place to share their skills, reach an audience, and don't even consider making money from it. Successful bloggers, however, make thousands of dollars off their blogs each month. So if you're wondering what's the key to a revenue-generating blogging platform, you've come to the right spot.
This ultimate guide on how to make money blogging is here to help you achieve just that. It'll walk you through the whole procedure, starting from choosing the right blogging platform, designing it, adding content, and finally generating revenue from it. It's going to be a long road but an incredibly rewarding one.
Choose Your Blogging Platform
You've decided to start a blog, but you're wondering what blogging platform to use. Fortunately, thanks to the variety of website builders available today, anyone can find one that matches their online business needs.
Here are the industry's best website builders that can help you build stunning blog pages.
WordPress
Even if you're entirely new to blogging, you've probably heard of WordPress. That's because this is the world's most used website builder. WordPress has numerous benefits:
Completely Free
WordPress is an open-source page builder, so it's free of charge. You only have to pay the hosting provider for a domain name and a server for your site to run on.
You're in complete control of your website. All data and information on your website belong to you, and no one is going to shut your site down due to unexpected issues.
Extremely Customizable Themes
If you can think of it, you can create it. This is so true for most of WordPress's themes. Whether you want to simply import a pre-made website or design one entirely on your own, you can do so.
An Excellent Place to Earn Money
If you're starting a blog for this purpose, there's probably no better platform than WordPress. You can run ads, do affiliate marketing, and much more (to be discussed further).
Short Learning Curve
Thanks to its flexible and accessible design, it'll take less than a day to be familiar with the whole system. No coding needed!
The only downside to WordPress is that you're in charge of security and backups (which should be done regularly). Fortunately, a couple of powerful plugins can have you covered.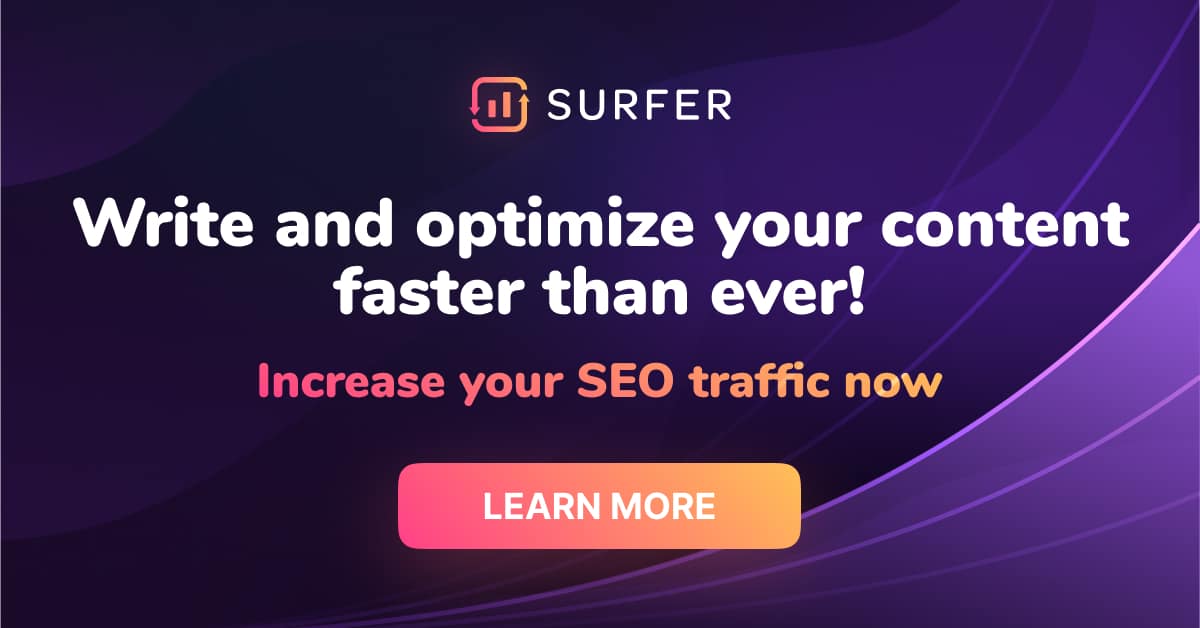 Wix
Wix is one of the most popular hosted platforms for website building. It's incredibly convenient for small online business owners who know exactly what they want. Wix has a website and a blogging platform option. Here are some of the benefits of this website builder:
Easy-to-Use
Thanks to its drag and drop page builder, you can build sites any way you want. No coding skills are needed.
Short Learning Curve
It's relatively straightforward to set everything up and get started. For example, you can set up your website in just a few hours.
Beautiful Templates
You can choose from over 500 pre-made templates to match your niche.
Wix has some downsides, such as not being able to change templates and limited e-commerce features. Also, you need to upgrade to the premium plan to get your own domain name.
Constant Contact
Constant Contact is originally an online marketing company that now has its own website builder. It's known for its AI-powered software that helps users create a personalized website by simply answering a few questions.
This is possibly the fastest way to a tailored site compared to other solutions. They also have an image library with more than 500 thousand free images for all niches. Here are some other benefits of Constant Contact:
Ease of Use
Just like with the previous two competitors, building a website with Constant Contact is a breeze. It offers a drag-and-drop editor, free images, and all you need to do is some tweaking to get everything in the right place.
Free Trial
There's a 60-day free trial before you have to purchase the service. After that, the prices start from $10 per month for small online business websites.
Email Marketing Features
Constant Contact offers a variety of email marketing and automation services as well. For example, you can send automated welcome emails to new customers and transactional emails if you run an online store.
Free SSL
One of the best things when it comes to security is the free SSL certificate. This feature secures all information your customers enter on your website, protecting it from data breaches.
There are a few downsides to Constant Contact. There are not as many plugins (compared to WordPress), and they have limited overall integration with third-party platforms.
Squarespace
Squarespace is one of the leading website building platforms. Just like Wix, it focuses mainly on small businesses. Here are Squarespace's notable features:
Professional Templates
Your website is going to have that premium look with Squarespace's professionally designed templates.
Beginner-Friendly
Like the three competitor website builders, you won't feel overwhelmed if you've never created a blog before. The platform is relatively straightforward, and thanks to the content block editor, it's even simpler to add content to your website than with WordPress.
However, there are a few downsides. If you're looking for more advanced features, you'll find Squarespace a bit limited. Also, it's the most expensive of all. The plans start from $16 per month and up to $40.
Our recommendation is to stick with WordPress and combine it with Bluehost.
Secure a Domain Name and Get Hosting in Place
After choosing a blogging platform, you need to get a domain name. It's best to get one separately from your website builder (if you opt for one other than WordPress). Here's why getting a domain name is essential:
It's All About the First Impression
Your domain name is the first thing visitors see. Therefore, it should be appealing and easy to digest.
Boosts SEO
Matching your domain with your online business name can help you rank higher on Google.
Promotes Your Brand
By having a professional domain name, you boost brand recognition.
When choosing a domain name, the general advice is to use the '.com' extension, keep it short and avoid hyphens, numbers, and double letters.
You can either secure a domain name with a domain registrar (companies that only sell domain names) or a web hosting provider (companies such as Bluehost that offer both domain name and web hosting services).
Fortunately, we're here to save you the hassle of choosing by yourself. We highly recommend going with Bluehost. As they say on their website, 'build a website without breaking a sweat.' This is precisely the way Bluehost works.
Here are just some of the perks you'll get by signing up:
Complete domain registration and web hosting service
Decent pricing (starting at $2.75 per month for the first year)
Completely free domain names the first year
24/7 customer support
WordPress integration and design freedom
Easy to use
Marketing tools and analytics features
If you're just starting out and only want to run a blog, the 'Shared hosting' deal ($2.75/month) will work just fine. And if you'll run a WooCommerce store too, it's best to choose the 'Online stores' package ($12.95/month). Finally, the 'Managed WordPress' package ($9.95/month) is the best option for scalability for the advanced marketing tools.
If you prefer other alternatives to Bluehost, you can also go with any of these: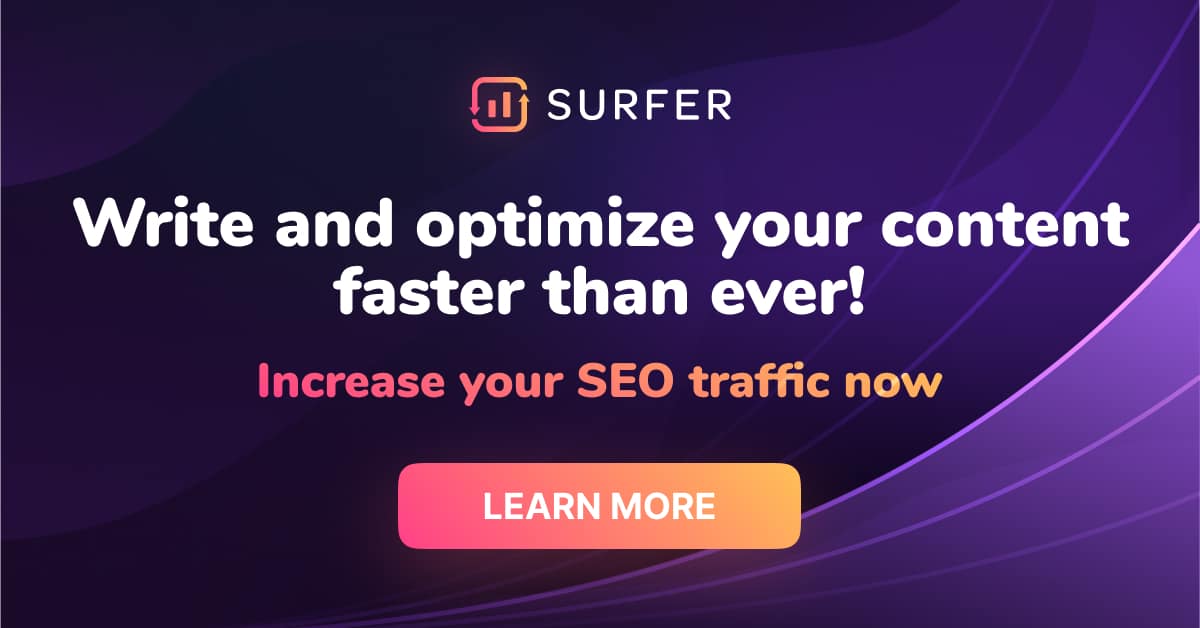 Configure Your Blog
A great thing when signing up with Bluehost is that you can set up WordPress in one click. However, if something goes wrong, you can always consult WordPress's instructions and set it up manually.
Once you get into WordPress, most of your work will be going on in the admin area. First, you log in by typing your website's address into your browser and adding a '/wp-admin' at the end. Then, just insert your username and password and click on 'Login.' You'll then be redirected to the admin area.
Give yourself an hour to navigate and explore different buttons, menus, and options. You'll see that it's pretty straightforward to configure things in WordPress. Just use the left-hand side toolbar that has everything you need to manage your site.
A blog usually contains different pages with posts that might include images, videos, etc. You will be adding all that material through your admin area. For example, to create a new post, you'll click on the 'Posts' section from the left-hand side toolbar.
To boost your site's functionality, head over to the 'Plugins' tab and install those that would work well for you. Some of the most used plugins for blogs are:
This plugin makes it easier for your readers to reach you by filling forms.
A robust solution that makes sure your content is SEO-friendly.
Don't worry about backups anymore – this plugin has you covered.
The comments sections of your blog posts must be spam-free. Akismet will take care of that.
Design Your Blog
Designing your blog is probably one of the most exciting parts of the whole blog creation process. It's where your online business becomes visual. After all, if you want to attract an audience, it's all about having a unique personality. Fortunately, WordPress offers tons of templates and pre-designed themes to get you started.
Logically, you want to pick a theme that will depict your blog niche. Your blog visitors should have a clear image of what your platform is about the moment they land on it. You can choose from various reputable themes such as Astra, Divi, OceanWP, and others. Most of the themes are free but will have premium versions with some enhanced design features.
No matter what theme you choose, make sure to install Elementor, which is the industry's leading page builder. Thanks to its drag and drop editor, you can make changes to your blog design and track them in real-time. It's never been easier to edit content, add media, or insert forms on your blog.
Start Creating Useful Content That Serves Readers
As creating blog posts is highly individual, and not even the same niche blogs will have the same content, we can't tell you what to write about. But we can give you some general advice on choosing the right content and where to place it.
Let's start with the basics.
Most blog posts have two content types – Pages and Posts. Pages are your static pages that don't change often, and you can link those to your menu. These can include 'Home page,' 'About,' and 'Products.' The 'Posts' page is what you'll invest more time in as it's where you'll post regular content.
Choose Your Content Wisely
Your blog's content is essential in driving traffic. You want to write about things relevant to your target audience, something that solves people's problems, etc. Here are some of the best content types for blogs:
Tutorials and How-to-Dos
Millions of people start their daily Google search with 'how to …' That's why how-to-dos will never run out of fashion. People need quick and effective solutions for their problems, and they love being taught how to do so by themselves.
Lists
Blogs containing a list of helpful information are always in demand. For example, 'Five Proven Strategies to Boost Sales' or '8 Reasons to Avoid [brand name].'
Review Articles
Review trending items, bring in opposing viewpoints, help readers decide between physical products.
Other Helpful Tips
Do Keyword Research
Use Google Trends to see what people are searching for and create content around that.
Keep it Engaging
Add graphics whenever possible. It keeps readers' attention for much longer.
Come Up With a Catchy Headline and Opening Line
This is where you hook the reader. If they're not attracted right away, chances are they won't spend two extra seconds on the content.
Start an Email List
Send the latest blog posts to your readers via email, send promotions, write newsletters.
Ways to Make Money With Your Blog
Now that you've selected your platform and have an idea of what content to create, you can start thinking of how to make money blogging. Having a revenue-generating blog doesn't just happen overnight. It takes successful bloggers up to a few years to live off their blog revenue.
However, there are some ways you can start earning money off your blog as a beginner, with the most effective one being affiliate marketing.
Affiliate Income
How often have you read a blog post where one blogger talks about another or recommends someone else's physical and digital products? It's exactly what affiliate marketing does.
The way it works is through unique affiliate links. A blogger can write a blog post about a product that's being affiliate marketed and share a particular link for that product. Every time someone makes a purchase after following that link, the blogger gets a commission. Affiliate commission rates can vary from 5% to 30%.
Affiliate marketing is the single most effective way of making passive income for most bloggers today. All you have to do is sign up with an affiliate network (such as Amazon Affiliates) and start writing!
A great thing about Amazon is that you get a commission for everything that the person buys within 24h of following your link. Pretty convenient, isn't it?
If you're starting a recipe or a DIY blog, you're going to love affiliates. Just turn your '300g of Kosher salt' line into a link to your favorite brand of Kosher salt on Amazon. Of course, don't overstuff words with links. Insert them wherever you find convenient.
However, it might take some time for the income to start coming your way. Sure, you can write a post recommending specific physical products, but who's going to click on it? You need to drive some traffic to your blog first, and that's why you want to start with content marketing and SEO campaigns as soon as possible.
Other than Amazon, some affiliate programs worth exploring include ShareASale and Commission Junction.
Sell an Info Product
Being a blogger means mastering the art of copywriting. Blogging is an excellent practice towards new content writing milestones such as e-book writing. This endeavor not only improves your entrepreneur skills but is also a great source of revenue.
Once you've built authority and a reputation, you can start offering premium material on your blog. All your blog content can be free, but reserve the e-book for those willing to invest in some premium content.
However, always provide readers with new information, and don't just sum up whatever you wrote about in the blog posts. Build on your previous content by adding new insights.
Sell a Course
Creating an online course for your target audience can bring in enormous amounts of money if done correctly. The demand for online classes has been rising in the past few years and is forecasted to keep growing.
Do you have any niche-related skills to teach your audience? Anything from learning how to use a specific software tool, learning a new language, cooking certain foods, or whatever skill you can transfer to your audience will do.
Some great platforms to sell courses include Udemy, Skillshare, Thinkific, and Teachable.
What is great about selling online courses is they're available forever, and if someone signs up for your course years later, you still earn money for it. This makes the online course creation a very clever passive income idea.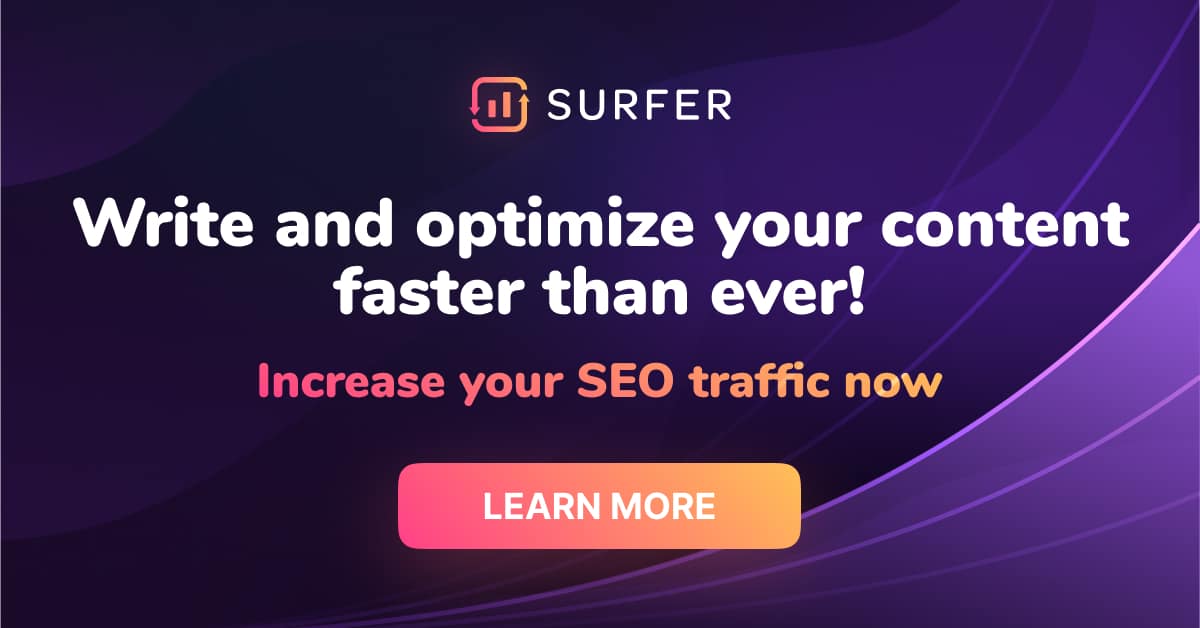 Consulting
Like creating an online course, you can educate or help your clients by offering consulting services. This is very similar to coaching, and you can do it for just about any niche. A considerable advantage of consulting is that you can start earning money even with a small audience.
If you're confident in your skills and you know how to transfer them to others, consulting can be a great side hustle to get some more money in.
Display Ads
Displaying ads on your website is probably not the most aesthetic-friendly idea. However, this might be a good solution for those whose main content is text-based. You may have to consider other options if you run an online store because ads might distract the viewers from looking at your products.
The simplest way to get started is by joining Ezoic. This is a free way to monetize your blog by displaying relevant ads to your visitors. You can even match the ads to your blog theme and design. Ezoic earns you more than other advert platforms like Adsense.
Create a Membership Community
Creating a membership community is a great way to monetize your blog. Once you've discovered a profitable niche, you can create a few membership tiers and start creating premium content.
A common practice is to offer free content and reserve premium access to members only. This is what some giant media news sites do. However, for your readers to sign up, there have to be some apparent benefits to what you're offering.
In general, membership communities are all about building relationships and offering value to their members. You want to educate, inform, or supply your target audience with valuable resources during this time. Starting a membership program is also a great way to build customer loyalty.
Some popular WordPress membership plugins include MemberPress, LearnDash, and s2Member.
Create a Business Directory
Business directory websites can be time-consuming to create. However, they may offer incredible financial rewards. Some strategies can include selling or claiming listings or charging viewers to view top listings.
You can list anything belonging to your niche, for example, shops, jobs, restaurants, events, services, etc. You can charge businesses to have their listings shown on your site. This is a good solution for some steady monthly income.
Speaking Gigs
Speaking gigs are a terrific way of making revenue once your brand starts being recognized as an authority. Whether your blog has helped you develop expertise in travel, gastronomy, marketing, or just about any niche, you might want to explore the public speaking stage.
Once you build enough audience, you'll start receiving invitations for various conferences without even lifting a finger. However, you may want to take things into your own hands until you get there and reach out to local associations or sponsor posts to let them know you're open for business.
A single 90-minute speech can get you thousands of dollars in revenue just days after the conference. That's because it may be enough to get more people to buy your service and your blog traffic to blast off.
Overall, speaking gigs are an excellent business idea well worth exploring.
FAQ
How Do Beginner Bloggers Make Money?
Starting a new blog is not always profitable from day one. However, there are a couple of techniques that can help generate revenue faster. One of the easiest ways to do so is through affiliate marketing.
This approach requires simply promoting other bloggers' or influencer's products on your platform. Every time someone purchases from your link, you get a small commission. A great place to get started is Amazon Affiliate.
Some successful bloggers prefer to take things to the next level and create e-books and online courses. Once you've had enough experience with content writing for your blog, you can write an e-book that can be available for sale next to the free blog. In addition, online courses are a great way to expand the blog, earn some money, and drive more traffic.
How Much Money Can You Make From a Blog?
With a blog, you can earn up to a six-figure income. It's not hard to make $500 to $2,000 per month in your first year of blogging. This makes blogging an excellent side-hustle. According to Glassdoor, the average base pay for bloggers in the US is $51,124 per year.
Your monthly income will mostly depend on how much traffic you get and how big an email list you can build up. The more you work on your blog, the more traffic and income you'll be able to generate.
Is it Worth Blogging in 2021?
Totally! Blogging continues to be on the rise to this day. Blogs are sure to remain the top content marketing tool for driving traffic, building brand awareness, and engaging with an audience.
The number of bloggers in the US has been rising since 2014 and reached a new high of 31.5 million in 2020.
How Do I Write My First Blog Post?
Writing your first blog post is such a rewarding experience. After spending weeks, if not months, designing the blog, it's finally time to build content.
Here are some tips to follow when writing your first blog post:
Introduce Yourself
Tell your story to the readers. Make them feel welcome by setting a friendly tone right from the start.
Storytelling
Another topic worth considering is telling a story. It doesn't even have to be a whole blog post. You can incorporate it into your introductory one. For example, tell a story of how you got the idea of starting an online business or a blog, your goals and objectives, and how you see your blog developing in the following years. Make your readers feel like they're a part of the story.
Be Authentic
Make sure to post original content. Otherwise, it won't take long for your audience and Google to notice.
Make it Shareable
Sharing content is what drives traffic. So add social media buttons to every blog post, starting from the very first one.
Grammar Check
The last thing you want to do is submit a blog post full of typos and bad grammar. You want to run your text through Grammarly or another text editor. Make sure to proofread a few times before submitting. Your blog post should have a nice flow and keep users engaged.
Add engaging content. Make your blog post more attractive by adding images, videos, or other interactive content. Infographics, GIFs, and similar content will do a great job at keeping your reader's attention.
Is Blogging a Good Career?
Absolutely. Blogging is not a career for everyone, but it certainly is a promising one. Successful bloggers easily make a six-figure income each month.
Here are just some of the many benefits of the blogging career:
Flexible
You set your own hours and rules. Being your boss means more freedom and flexibility in performing everyday tasks.
Great Skill-Building Platform
Not only will you learn the basics of digital marketing, but you'll also drastically improve your writing, communication, and cognitive skills.
You Can Make a Difference
Posting meaningful content that helps people solve problems can be extremely rewarding. There's nothing better than knowing you make people's lives better.
How to Get Organic Traffic to Your Blog?
Here are some tips for getting organic traffic to your blog post:
Create a Buyer Persona
Create a detailed profile of your ideal customer, analyze their needs and problems, and step into their shoes.
Post Regularly
Adding new content once a month won't help much getting noticed. You want to post at least once a week to ensure some organic traffic.
Visit Competitor Blogs
Comment and link to other niche-related blogs, and hopefully, you'll get some of their traffic too. You can start with places such as Quora and Reddit.
Internal Links
Add internal links to connect related blog posts. For example, if you're writing a blog post on the best restaurants in Paris, you can add a link to your 'Top 12 Things to Do in Paris in 2021' as an internal link.
Long-Tail Keywords
If you want to rank high on Google, you need to own that specific sphere of influence. Using long-tail keywords can help with that. For example, people finding this blog post might type 'make money blogging' in Google, which would be our long-tail keyword. Keywords containing only one word (for example, 'blogging') are too hard to compete for as there are probably millions of topics with the word 'blogging' as the main keyword.
Take Care of the Meta Description
YoastSEO and other WordPress plugins have a great feature that lets you write a meta description for your blog post. This is a must-do on-page SEO tool that will make your post look more attractive on Google and result in more clicks.
Turn Your Hobby Into a Revenue-Generating Blogging Platform
If there was a single secret to starting a profitable blog, it would go somewhere along the lines of starting a blog in a niche that's also your strong point, creating powerful, engaging content, and getting the hang of affiliate marketing. This is, of course, the most basic approach to how to make money blogging.
The truth is there's much more to it. Hopefully, you know what it takes after reading today's guide. On a final note, starting a blog is a beautiful life experience that will arm you with a plethora of skills and open new doors for you. But, of course, making money out of this experience is the ultimate goal, and you're now aware of some actionable techniques to get there.
For further reading about blogging from home, our friends at porch.com have written this great overview on blogging and tips and tricks to get started and make a success of it. Take a read here.