One of the easiest ways to start making revenue from your online business is with display ads. This shouldn't necessarily be your only way of earning, though, as it pairs well with other site monetization strategies. For this reason, it's hard to come across a website without any display ads nowadays. If you'd like to create ad space on your page but don't know where to start, we're here to help and this article will show you how to make money with display ads.
This article will explain what display ads are, how to place them on your site, and how to maximize your ad revenue. Additionally, we'll answer the most popular questions related to the topic and recommend the best ad networks to help you set up your display ads.
What are Display Ads?
Display advertising is a way of making site visitors perform a specific action, such as visiting another site, signing up, purchasing something, etc. In other words, display ads are regular ads placed on a web page. They can consist solely of text but usually include an image, video, or another form of visual media and can be used on any type of site – blogs, e-commerce, etc.
The most popular type of display ads is banner ads. That's a traditional form of advertisement design that's used not only online but also on the streets. On websites, they're generally located on the sides, top, or bottom of the page and don't distract users from the site content.
Sometimes, you may come across interstitial display ads. Such ads appear on a separate page before users are redirected to the initial page they were going to visit. Generally, interstitial ads cover the whole screen. Users may have an option to close such ads straight away, but sometimes, the 'close' icon only appears after a specific period (usually, 5-15 seconds). Such ads are hard to pass by, but some site visitors may find them highly annoying.
Rich media ads are display ads that include interactive elements, such as forms, video, audio, or clickable links. Just like banner ads, they're typically located somewhere not to distract site visitors, but sometimes, you may come across rich media interstitial ads.
Video ads are typically found on video-sharing platforms and other social media such as YouTube, Instagram, or Facebook. They may be incorporated in a video or made in a sponsored story format, depending on the platform. They aren't generally used on sites, though.
How to Place Display Ads on Your Website
The first step to start earning from display ads is creating a website. This may sound obvious, but you can't apply for the AdSense program until you have a ready site. Thus, if you're in the process of creating your site or content for it, wait until everything is set up. Even if you already have a site, you must make sure it complies with Google requirements. First, your site must be user-friendly. This includes easy-to-use navigation, lined-up elements, comprehensive text formatting, etc.
Simply put, your site must be qualitative, with all technical elements in order – both the back end and those visible to users. Secondly, Google doesn't work with sites that trade in counterfeit goods, alcohol, tobacco, drugs, weapons, or ammunition, post adult or shocking content, are involved in any illegal activity, etc. If your site doesn't feature anything that Google may consider damaging to their reputation, you should be good to apply to AdSense.
Once you made sure your site is eligible for AdSense, you can head on to the official site to apply. Click the 'Sign Up' button to start the application. You'll have to fill in your site details and choose which ads you wish to display. You can select the size, style, type, and other ad features. The ad text can be adjusted to your site's color scheme.
Once you've selected desired settings, scroll to the bottom of the page and click 'Save and Get Code.' Now, you can copy the code and paste it to the widget area on your website where you wish it to be displayed. Depending on the platform your site is created on, the process may slightly differ.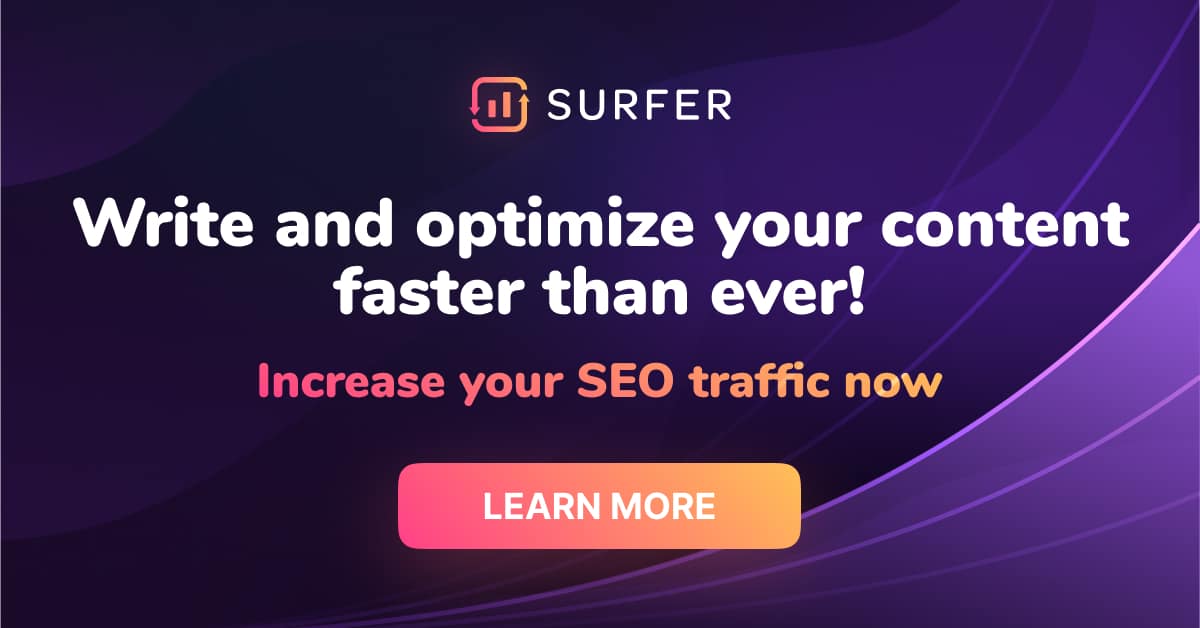 After creating ad widgets, update the privacy policy of your site. You're not done with setting up AdSense yet, though. Google requires verifying your address. After filling in your address at the AdSense website, you'll receive a card from Google in your mail with instructions on the verification process. Now, you can finally start receiving money from ads on your site.
But what about the ad placement? When deciding on the best area to place AdSense ads, respect your visitors. Consider whether the ad will distract users from browsing your site or performing specific actions and whether your page looks uncluttered and inviting.
Of course, ads should still be noticeable, as that's the whole point of advertising. Some of the best placements that balance the visibility of ads and excellent user experience are the sides and top of the page. However, ads at the top shouldn't be too large; try to choose long, narrow horizontal banners.
If your page isn't overly long, you may also place ads at the bottom. Such a placement leaves your site clean-looking, but if your posts are too long, not many users will see it as some may leave before finishing reading.
Sometimes, ads are incorporated into the content. In this case, ads shouldn't cover the whole page, as users may consider a large ad banner to be the end of your page. If you're still confused about where to place your ads, you can automatically let AdSense choose the area.
Ways to Earn More Ad Revenue
Placing display ads on your site won't automatically start bringing you millions – you have to use them smartly. Here are some tips on maximizing your display ad revenue.
Change Away from Adsense to another Ad Platform
We've done the research and there's actually a better Ad network than Google AdSense! It's called Ezoic and it's the best in our opinion because we've seen over 30% increase in revenue with Ezoic over other Ad platforms and its a lot easier to join compared to every other platform we've reviewed. So, if you want to try Google AdSense then read on, but if you want to check out Ezoic for increasing your website revenues, then click the banner below to find out more about Ezoic – The Highest Paying Ad Platform who is a Google-Certified Partner.
Display More Ads
With a single ad, your chances of drawing user attention are too low. The fact that multiple display ads will earn you more revenue is quite intuitive. Some site owners, however, place too few ads trying to keep their site clean. It's essential to keep a balance between the user-friendliness and look of your pages and earning revenue.
Place Your Ads on the Upper Part of the Page
Not every site visitor will scroll your page until the end. If you place your ads at the very bottom, you're losing potential revenue.
Incorporate Ads Into Your Content
Although such a placement may seem annoying, you should remember that people don't visit your site for ads. They're focused on the content and may not even notice ads that are located on the sides. But if you place an ad in between subheadings of your blog post, for instance, users won't have a chance to miss it. The banner shouldn't be too large, and the total number of ads on your site has to be low for this method not to turn site visitors away.
Don't Neglect A/B Testing
It's a user experience research method where two variations of your page are displayed to certain percentages of your site visitors at random. A/B testing helps you analyze the site visitor's reaction to new ad types, topics, placements, or sizes. This way, you can determine which ads bring the most revenue.
Use Different Ad Platforms on Your Site
Combine AdSense, Ezoic, and other advertising networks to create competition for your ad space. This way, you can always choose advertisers that are willing to pay more.
Target Keywords With Buyer Intent
Perhaps, you already know about the importance of considering user intent when compiling your keyword list. For ads, choose keywords or key phrases that people use to search for specific things to buy. For instance, you place an ad for a bicycle e-store located in Canada. Instead of 'bicycle,' you may use 'buy bicycles in Canada.'
What Types of Ads Should I Use to Bring in Revenue?
If you selected display ads as your primary monetizing strategy, you have to know which types of ads work best. There are static, animated, video, lightbox, responsive, and more display ad types to choose from. But if you're looking for an ultimate answer on which ad type will earn you more revenue, you won't find it here.
Depending on the content, overall design and user-friendliness of your page, and several other factors, any ad type may attract more site visitors. The easiest and most reliable method to determine which ads are best for your site is A/B testing.
Try out every kind and test it thoroughly. It's crucial to test every type of ad either in the same placement and size as others to exclude error. The core objective is to make your ads noticed while not ruining the user experience. Losing regular site visitors is worse than losing temporary revenue.
FAQs
In this section, we'll answer more questions related to earning revenue with display ads.
How Much Can I Earn From Display Ads?
Before calculating how much you can actually earn from ads on your site, you should understand how ad monetization works. Here are the two most popular methods of making ad revenue.
CTR, or Clickthrough Rate
It's based on the ratio of ad clicks to the total number of site visitors. For example, your page was seen by 10,000 people, and 100 of them clicked on the ad. Your CTR is 1%. But if 1,000 users clicked on the ad with the same visitor count, the CTR is 10%. This ratio is a reliable indicator of how effective an ad is on your site, both for you and the advertiser.
A low CTR doesn't mean that your site is of low quality but that your audience doesn't match that of an ad. Different types of ads have varying average CTR. For instance, native display ads generally have a CTR several times higher than regular banner ads.
CPC, or Cost Per Click
Simply put, you get paid every time someone clicks on your ad. If the price of one click is $0.40 and 100 people click on the banner, you'll earn $40. Like with the CTR monetization scheme, CPC will bring you more revenue if your target audience matches that of the ad placed on your site.
As the number of users that will click on an ad depends on a wide range of factors, it's hard to predict how much you can earn. Google AdSense offers an estimation calculator to help you give a gist of your potential revenue, though. First, you should select your site location and ad category. Then, set your average monthly site traffic to get the estimate of income. There's no guarantee you'll earn that specific amount, of course – you may get significantly more or less.
Does Participation in AdSense Affect My Site's Position in Google Search Results?
The official Google support page states that participation in AdSense does not affect a site's position in Google search results in any way. Although Google bot crawls content pages to target ads better, this doesn't increase a site's pages in the search engine index.
In other words, Google claims that their search results are unbiased by your use of certain advertising networks and only depend on such factors as your site's authority score, relevance to the search query, etc.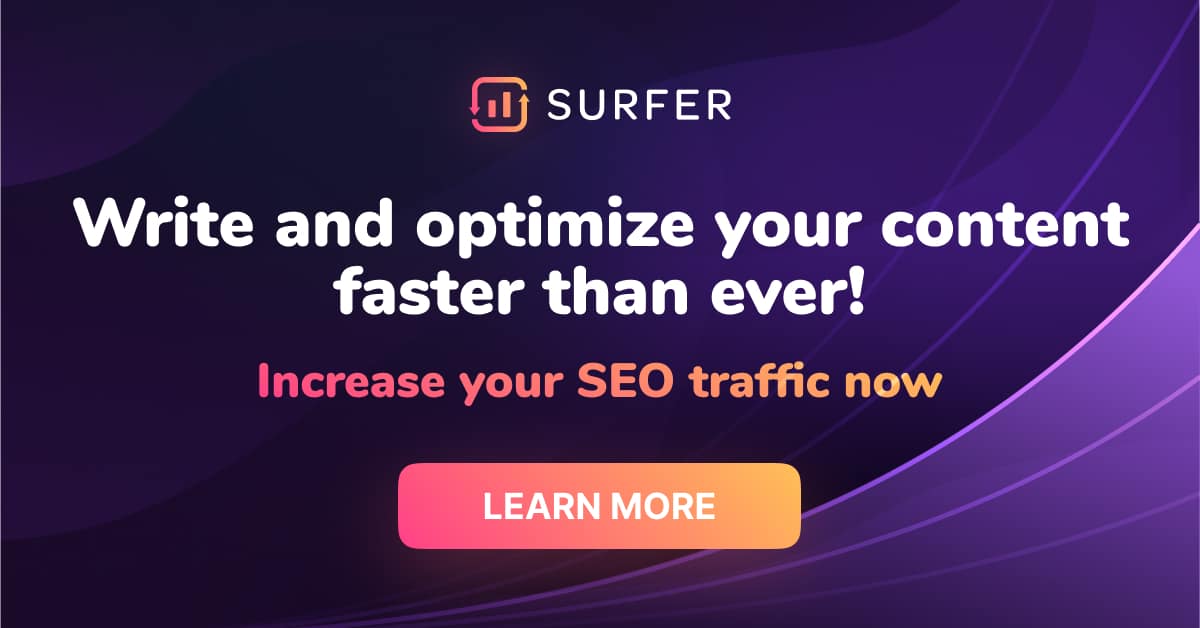 What is Google AdSense, and How Does it Work?
Google AdSense is an advertising network. It was developed to help site owners earn maximum revenue from displaying ads on their pages and advertisers to find the best matching platforms. Advertisers can choose how much they're willing to pay, so your earnings may vary. The way Google AdSense works is simple.
First, you make sure your site is eligible for AdSense and sign up for the program. Then, you copy an ad code and paste it to your site. You can select any ad placement or leave the choice to Google automation.
Once you've created an ad space, an advertiser can bid to take up the place in a real-time auction. This way, you will always get the highest-paying ads on your site. The billing process is curated by Google, so you don't have to do any work once you've set everything up.
AdSense is free both for site owners and advertisers. You can select which way you wish your revenue for an ad placed on your page to be calculated – CTR or CPC. Google targets ads automatically to maximize your profit using Google Analytics software. If you don't like some of the ads, you can block them.
Should You A/B Test Your Ads for a Better User Experience?
Absolutely yes – A/B testing is crucial for defining which ads work best for your site. When testing one ad feature, you should keep other factors the same. For instance, you want to determine whether animated ads earn you more than static banners.
To get reliable results, you should test the ad type solely. Don't change the placement or size of an ad space until you end the process. Here are the main ad features and elements you should A/B test.
Ad Type
Static banner, video, audio, or interactive ad? Rich media ads are more noticeable, but they don't necessarily convince more people to click. You should find out which ad type is preferred by your site visitors before testing other features.
Placement
This feature is among the most essential variables you should test out. Determine which ad placement draws the most attention while not ruining the user experience.
Size
A larger ad isn't necessarily better for your revenue. It's all about the user experience. Find a balance between noticeable but not overwhelming ad space.
Traffic strategy
Test which traffic sources you should focus on – social media, search engines, or others? It's crucial to analyze the number of site visits and which source brings you the most ad clicks to create the most efficient traffic strategy.
Color Scheme
Some ads can be adjusted to your site's design. Should you make ads stand out or blend in? This feature is often overlooked but is much more important than you might think.
Density
Which number of ads is ultimate for your page? You should keep a balance between uncluttered pages and maximal earnings. For some sites, two ad spaces may be enough, while others may feature over ten banners.
Location Targeting
It helps you to efficiently reach the ad target audience. The ads on your page may be relevant to your site visitors by interests – let's say, you run a fitness blog and display a gym ad. If most of your site visitors live in the US while the gym is located in Italy, the ad loses its relevance.
Recommendations
Now that you know the theory – what display ads are, how they work, how to monetize them, it's time to find the best ad network to get started. Below, you'll find the three most popular platforms for earning revenue from display ads.
Ezoic is a free ad network. It helps you find the most suitable ads that match your niche using artificial intelligence. Ezoic also defines the best ad placement and size that won't ruin the user experience but will maximize your profit; a lot of the time you'll earn 30% or more than you would with Google Adsense.
The system tests how long people stay on your site, how many pages they visit, and other metrics to calculate the change in performance after placing an ad. You're still in control of your site, though – you can choose the ad spaces and other variables manually if you wish.
Furthermore, you can A/B test your own settings and ones set by Ezoic to find out which are more efficient. One thing that we can't leave out is choosing which devices an ad will show more. For instance, you notice that a specific ad gains more clicks on mobile devices. You can make Ezoic show that ad 80% of the time to users visiting from phones and only 20% to those visiting from desktop devices.
The main advantage of Ezoic isn't the wide range of available settings or advanced artificial intelligence, though. Ezoic incorporates dozens of ad networks, including AdSense, Media.net, and Index, to provide you a selection of high-paying advertisers. No need to choose between Ezoic and other platforms, as Ezoic does it all.
AdSense is a Google product meant to connect advertisers and site owners willing to rent ad space on their pages. The AdSense setup process is relatively straightforward, and once you've signed up and created an ad space on your site, Google takes care of all the rest.
Just like with Ezoic, you still have control over your site. Although the available ad settings aren't as impressive as that of Ezoic, you can block ads you don't like and change the size, type, placement, and other features. The CPC and CRT depend on how much an advertiser is ready to pay, so there's no universal answer on how much you can earn with AdSense.
However, the network is developed to maximize your profit. AdSense selects the most relevant for your site ads to ensure that they're interesting for your target audience, and the advertisers compete for your ad space in a real-time auction.
Key Tip: Use Display Ads Wisely
Display ads are one of the best methods to get passive income from a site. Remember that the most effective way to make people click on your banners and maximize your revenue is to provide site visitors with relevant ads and a great user experience. Aim for high-quality content and traffic and combine different networks to reach the highest-paying advertisers. Hopefully, our guide has helped show you how to make money with display ads.