Nowadays, more and more businesses shift their focus online. That's not surprising, as online businesses can be run from the comfort of your home.
Most importantly, from the customers' perspective, receiving services, buying physical or digital products, or finding content online is more convenient, too. If you want to know how to set up a business online but aren't sure where to start, we're here to help.
In this article, we'll share a detailed step-by-step guide on creating an online business. Additionally, we'll answer some of the most common questions beginner entrepreneurs may have. In the end, you'll find recommendations on companies that may help you with the legal and financial aspects of forming and running a company.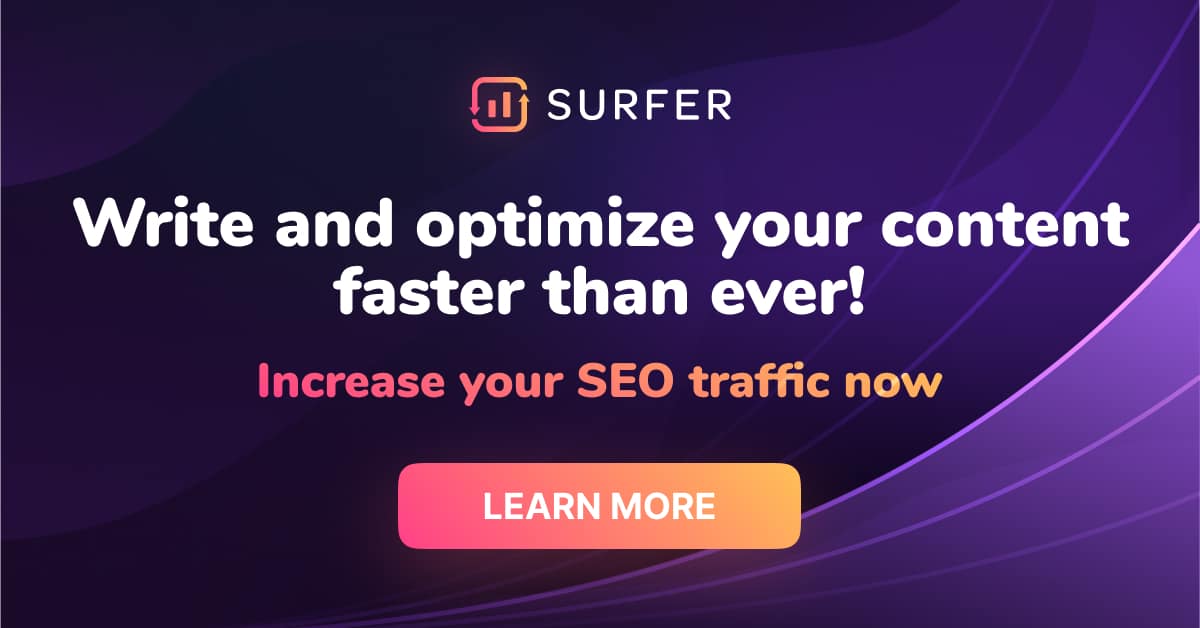 How to Set Up a Business Online – The Key Steps
Online businesses may be different from brick-and-mortar counterparts, but the process of setting up a company often remains the same.
Below, you'll find information on all the necessary steps to start an online business, from coming up with a business plan to obtaining required legal permits and creating marketing and funding strategies.
Create and Fine-Tune a Business Plan
Every business starts with an idea. Then, you have to turn your idea into a business plan that will serve as your point of reference.
First, briefly describe your online business idea as you view it. Write down your goals, the possible monetization models, your products or services, etc. You don't have to be precise or go in-depth at this stage. Your business plan will become more detailed after you conduct proper research.
The second step is to analyze both the market and your competition. Ensure there's a demand for the service, product, or type of site you're going to launch.
Search for similar online businesses, then write down what they offer, how they differ from each other and your business, how competitive their pricing is, who their customers are, and other points you find helpful.
Research your target market. Consider their age, needs, and wants, earnings, etc. Perhaps, this step is the most important in creating a business plan, as your competitors and target audience set a vector for your marketing and pricing models.
Now that you're aware of the demand and competition of your online business, you should take your initial idea and think about your product, service, or site idea.
Define its purpose and how it's different from what your competitors offer. Create a SWOT analysis – define your online business's strengths, weaknesses, opportunities, and threats.
The list of strengths will help you advertise your product or service, weaknesses serve as target points to improve, opportunities show how your business can evolve, and threats are the points you should be aware of but can't always control.
Consider the management and personnel of your online business. Are you going to do everything yourself, or do you need to hire other people? Who will create your business site? Who will take care of the back end and manage site updates? Do you need a legal adviser? Make a list of duties necessary for running your online business to determine how many team members you need, and assign them to specific people.
Are you maybe looking for some help to put together a business plan? LivePlan is a leading business plan software that helps you simplify your business planning, budgeting, forecasting, and performance tracking.
Finally, it would help if you created a marketing and financing plan. We'll cover these steps in detail in the following subheadings.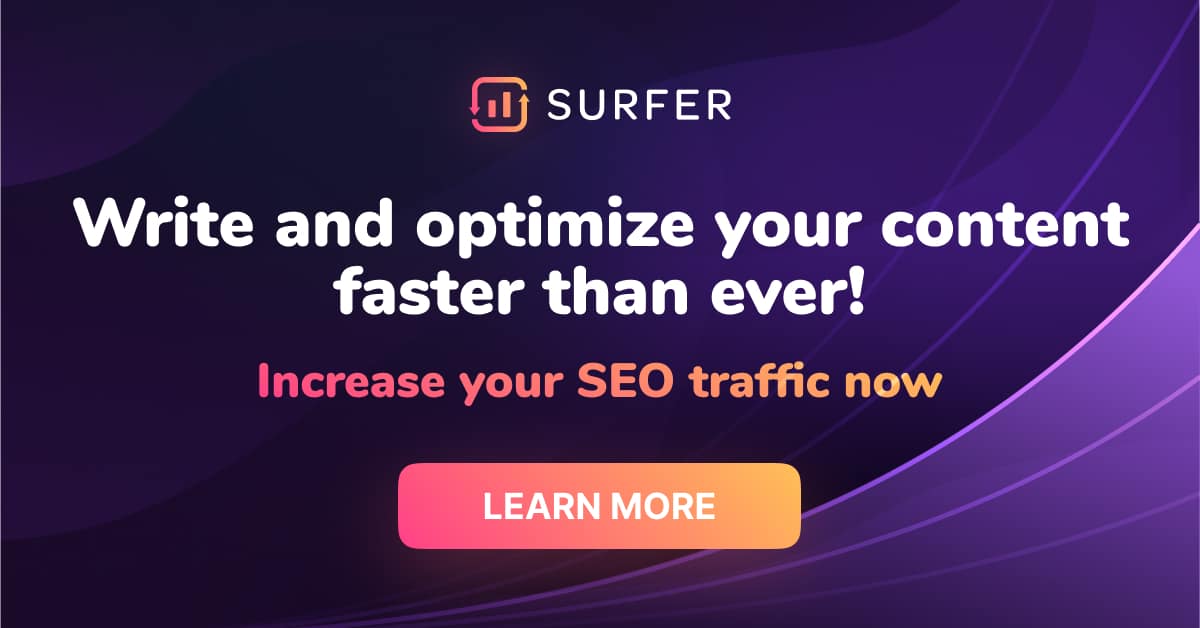 Build Your Legal Structure
Just like any other business, an online business must be a legal entity. At this point, you should choose the most appropriate legal structure, taking into account the kind of business, number of owners, taxes, and liability.
Below, you'll find information on different legal designs suitable for online businesses.
1. Sole Proprietorship
A sole proprietorship is the simplest form of legal business structure where one person takes the sole responsibility for a business entity.
Examples of sole traders include freelance writers, online tutors, bookkeepers, and other professionals who run their businesses independently. This legal structure doesn't separate personal and professional assets.
In other words, if a company goes into debt, a sole trader may have to pay it off using personal assets rather than simply labeling the company bankrupt. On the upside, all the profit also belongs to the only business owner.
Often, sole traders are eligible for a lower tax rate than large businesses and other sorts of tax reductions. A sole proprietorship is the most manageable business structure to register and exit, as there are no partners involved.
If you're only starting out, this may be the best option; in case your online business expands in the future, you can re-register as a partnership or even corporation at any moment.
2. Partnership
A partnership is a legal structure where people share business ownership with two or more (but less than 20) people.
In a general partnership, all partners are in control of an entity, share profits and liabilities. However, the amount of profit or liability each partner share isn't always the same. If one of the partners contributed 20% to the company while another 80%, the first one will only get 20% of the profit.
And in case the company goes into debt, the first partner will only be liable by 20%. In a limited partnership, general partners are in complete control of an entity. They take all the responsibility, while limited partners only contribute financially and receive a part of the profit.
Partnerships are generally easy to set up as they involve less paperwork than LLC, corporations, or cooperatives. The help of an attorney may be helpful to review your agreement, though.
Consequently, this leads to higher costs. Just like sole proprietorships, partnerships may be eligible for tax reductions but have higher growth potential.
3. Limited Liability Company
In a limited liability company (LLC), shareholders get the percentage of income based on how much they contributed to the entity. Shareholders can't be held liable for company debts and unlawful actions.
Most often, shareholders are involved in the entity's decision-making process unless stated otherwise in the Operating Agreement. Forming an LLC is more expensive than registering a partnership or sole proprietorship. You have to pay a state filing fee in the US, ranging from $40 to $500.
4. Corporation
The core difference between a corporation and LLC, LP, or sole proprietorship is that such an entity is legally separated from its owners. Simply put, legal issues or debts a corporation is involved in don't affect the shareholders personally.
The number of possible shareholders is unlimited, and their profit share depends on the amount they've contributed.
Corporations aren't affected by the change of the owner; thus, shareholder position is stable unless the company goes bankrupt. Getting funding with a corporation usually is much easier than with a sole proprietorship.
5. Nonprofit Corporation
A nonprofit corporation is an entity that transfers all of its profits to charity and may be exempt from taxes. The registering guidelines are strict, but that's a good option if you genuinely wish to create a nonprofit online business.
Choosing your online business structure is one of the first legal requirements you need to meet, and this needs to be decided before registering your business in your state. If you need some legal advice on how to go about this, you might want to try some legal services like RocketLawyer, LegalZoom, Legal Nature, or My Company Works.
Select Your Business Name and Register It
Picking a business name may seem the easiest step of setting up an online business, but it isn't always true. We won't discuss the importance of a memorable, appealing, and descriptive name for customer recognition, brand identity, and the proper positioning of a business.
Instead, we should mention that you have to check any business name for availability in your area. For instance, you want to call your online photography course business 'Camera & Co.' and another company already owns the same name, you won't be able to register it.
Keep in mind, if your company names differ only slightly, for instance, with one symbol, the audience may mix you up.
Another point to consider when choosing an online business name is the availability of a corresponding domain. If your domain name is nothing like your company name, customers may also get confused.
Once you've chosen an available business name, you need to register it. Filing for a trademark will help to prevent your business name from being taken by another company. In the case of corporations, LLCs, and other large entities, the business name is registered during the company formation, so you don't have to fill any additional forms.
Sole traders and owners in partnerships can operate under their legal names. If you wish to register a business name different from your legal name, you need to fill in a registration form and pay a fee, which differs depending on the state.
Obtain Your Business Permit and Licenses
We're almost done with the legal part of setting up a business; but first, you need to obtain the necessary permits and licenses:
Seller's Permit
If you're going to start a business that sells a physical product, this permit is a must. It's not necessary if you're trading services.
Business License
For some online businesses, company registration is sufficient to operate legally. But certain types of businesses require additional licenses, for instance, healthcare or alcoholic beverage trade.
Small Business Tax
As a company owner, you have to pay a federal tax that depends on your business's legal structure.
Self-Employment Tax
Any business owner counts as a self-employed person and has to pay an SE tax.
Employment Tax
This doesn't apply to sole proprietorships and partnerships, but if you hire employees, get an employment tax license.
Some businesses are also required to hold an excise tax license to operate legally.
All of these permits are free to obtain, so there's no reason to neglect this step.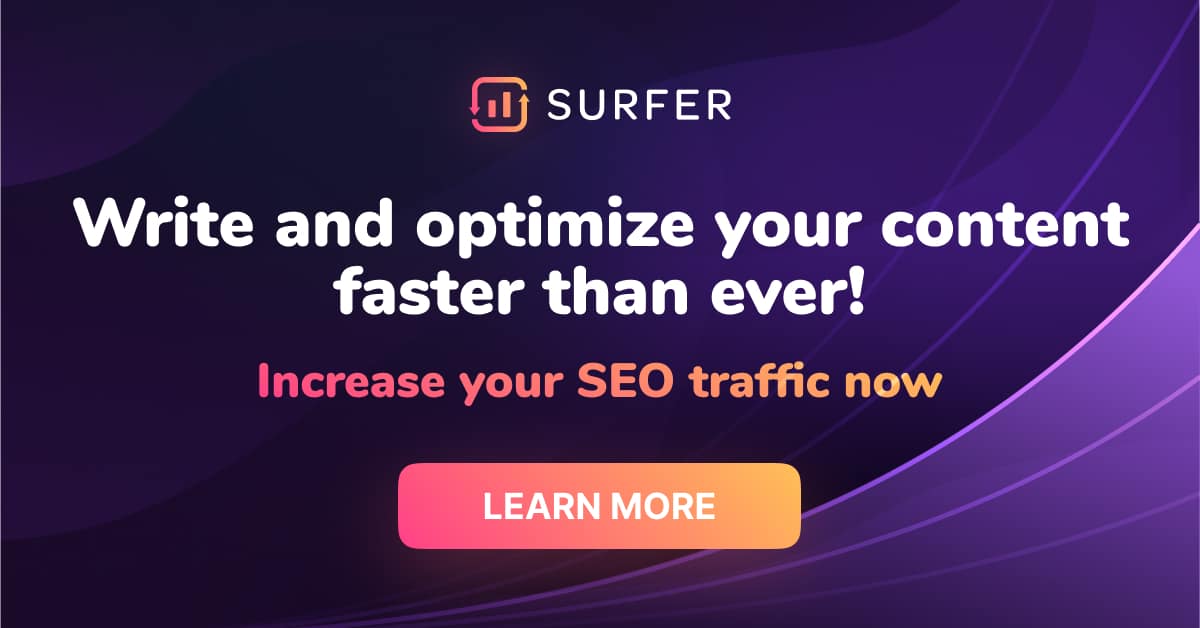 Plan How to Market Your Business
Marketing strategy is crucial to reach your target audience, especially when it comes to online businesses. Depending on the product or service and the platform your site is built on, some steps may vary. There are, however, some general rules that work for any online business.
1. Brand Identity
Brand identity is how you present and how customers perceive your business. To gain audience recognition, you need to define your company values and target audience first. Then, those values have to be incorporated into your content, design of your site, and other aspects of your online business, with the needs and wants of your target market in mind. Social media presence may significantly boost your audience reach, and your social pages should also comply with your brand identity.
2. Professional Website
A well-designed website is the first thing that potential customers notice in an online business. Ensure that your site is informative, easy to navigate, responsive, features a convenient payment getaway, etc. You can make a site yourself or hire a professional developer. In any case, A/B testing, UI, and UX design tools are a must to ensure your site is user-friendly.
3. SEO Strategy
The truth is, without a search engine optimization strategy, your online business is non-existent on the web. Build up your site's authority score and use other SEO tips to rank higher in search engines. Advertising your business on different platforms may help you reach more people.
Set Up Your Funding Plan
This step is optional. If you can set up a business using only your earnings, consider yourself lucky. Some online businesses may require funding, though – find the most popular ways of gaining startup capital below.
Crowdfunding
This type of funding comes from potential customers or other interested parties in your business idea who don't expect to get any profit in return.
Accelerator Funding
You have to compete against another startup to win the capital in a pitch event.
A Business Loan From a Bank or Similar Financial Institution
Before lending, make sure to research different options to find the best option. Keep in mind that LLC and corporations generally can get a loan easier than sole proprietorships.
Seed Funding
Those who invest in your business expect to get a share back.
If you're looking for some ways to fund your online business, Ondeck and Go Kapital are worth checking out.
FAQ
This section tells more about setting up an online business.
How Do I Start an Online Business From Home?
The best thing about online business is that you can set it up without leaving your home. The steps mentioned above can be done online. You can hire professionals online instead of meeting them personally, including web developers and attorneys or financial specialists.
Today, all the necessary permits and licenses can be filed for on the governmental website. You'll receive them by mail or in electronic form. You don't have to meet investors in person to get funding, although it may be beneficial.
Platforms such as Kickstarter allow you to reach a broad audience with your idea from the comfort of your home.
Is it Difficult to Start an Online Business?
Starting a business is relatively easy, from the onset, at least. Setting up an online business may be even more accessible, as you don't have to worry about renting a place and finding employees in a specific area. The site-building process is what complicates the process.
Making your business succeed is much more complex than starting it, though. It takes hard work and dedication to stay in the game.
That said, you shouldn't be afraid to start an online business. Even the legal aspects, which may sound tricky, are pretty simple in reality. But you must create a good strategy in advance to keep your business operating.
What Kind of Online Business is the Most Profitable?
The true answer is – any online business that has a good strategy provides qualitative services, beats the competition, and has a large enough audience. However, some online business ideas have a slightly higher potential of bringing about a profit or even passive income than others due to high audience interest or lower investments required.
Blog
An informative site is a form of online business, just like e-stores or online services. There are plenty of ways to monetize your site, such as displaying ads or affiliate marketing. Furthermore, you can combine several monetization strategies to maximize your profit.
Freelancing
The freelance market is rapidly expanding, so you have to be exceptional at what you do to beat the competition.
But if you do, freelancing may become an extremely profitable business. You don't need extensive investments in site management, advertisement, licensing, or employee wages, but you can set any price as long as customers agree with it. All that's required are your skills. Some examples of freelancers are consultants, writers, financial advisors, and designers.
Dropshipping
You're required to sell a product while the supplier handles stocks, shipping, and other operational aspects.
Domain Trading
Buying and selling domain names may be highly profitable, as companies are often ready to pay more to get a specific domain to match their business name.
Website Flipping
If you're great at website building, you can create sites and sell them on a platform such as Human Proof Designs.
How Can I Find the Right Business Idea to Set Up a Successful Online Business?
The right business idea evokes genuine interest and passion in you. However, there are certain points you should consider to make sure your idea is worth your time and investments:
Competition
Ensure your competition doesn't offer the same quality of a product for a better price, doesn't have a monopoly, and is generally possible to beat.
Demand
Who are you going to sell your products or services to? Conduct market research to make sure people are interested in your idea. Keep in mind that demand often correlates with the competition.
Operational Costs and Potential Profit
If the cost of operating a business is higher than the profit you may get, the idea isn't worth it unless you're creating a charity.
Legal Aspects
This point is simple – your idea must be legal in your state.
Your Ability to Provide Qualitative Content, Services, or Products
If your online business meets the criteria, there's likely no reason to search for a different alternative.
Recommendations
Zen Business
Zen Business is a company that will free you of all the paperwork and makes sure your online business is registered in compliance with legal requirements. They can also help you build a business website and purchase a domain name.
The pricing is quite appealing; for $49 annually plus state filing fees, the Zen Business team will fill all the required documentation to register your company, provide you with a registered agent and accounting consultations, personal customer support agent, and more.
If you wish to create a larger company, rush the registration process, and get an employer ID number, you'll have to pay $199 annually. For $299 a year, you get access to all features, including website creation.
incfile
incfile is another service that helps you with business formation for free, excluding state fees. For an additional cost, incfile offers banking and bookkeeping services, such as an annual report creation certificate of good standing, business license search, trademark registration, etc.
In other words, incfile will free you from all the legal and financial work to let you focus on providing qualitative content or product and reaching your target audience.
Inc Authority
Like incfile, Inc Authority offers a company formation service entirely for free – all you have to pay for are the state fees. They will check for a business name availability, provide you with a registered agent, consult you on taxes and funding, and fill in an S-election form. For an additional cost, Inc Authority offers website creation, marketing packages, legal advice, and more services to keep your online business operating successfully.
Focus on Quality
As you can see, setting up an online business isn't all that complicated if you know where to start. The core objective is to find the right idea and offer potential customers valuable content or qualitative product.
Online company formation, legal advice, and accounting services will take care of the most complicated part on your behalf.
Keep in mind that success comes to those who strive for the better – after your online business is set up, you need to constantly improve and follow your marketing strategy to reach a wider audience.