A common misconception is that only blogs with millions of followers can make good money. That isn't true – you can gain revenue from a blog regardless of its theme and audience size.
The core objective is to find a suitable monetizing method. However, the wide range of potential earning ways may be overwhelming. We'll show you how to monetize a blog.
Don't rush to toss every single method in one blog – instead, read our guide to discover the differences, pros, and cons of each one. Additionally, we'll answer some of the most common questions beginner bloggers are interested in.
How to Monetize a Blog
In this section, we'll share the best ways of monetizing a blog. When selecting the proper method for your site, you should consider the size and quality of your audience, the sort of your content, how established your blog is, and other factors. Read on to get more detailed information.
1. Display Ads
Display ads are the easiest way to monetize authority websites, and any others including blogs. Ad networks such as Google AdSense, Ezoic, Media.net, and Mediavine connect advertisers with site owners offering ad space.
Most such networks use artificial intelligence to define your site's target audience and match it with the audience of ads to ensure relevance. This also helps to maximize both your and advertiser profits, as site owners are paid either on CPC (cost per click) or CPM (cost per mille, or cost per thousand).
In the case of CPC, a specific rate is applied for every click your site visitors make. CPM is a rate paid for a thousand ad page views. The rates differ depending on the ad network and advertiser.
For instance, AdSense generally pays significantly less than Ezoic and other less popular platforms. Advertisers set how much they are willing to pay and compete for ad space on your site in a real-time auction. For site owners, ad networks are usually free to use.
It's crucial to use display ads in a way that doesn't damage user experience while being noticeable. The placement and number of ad banners affect how site visitors perceive your blog and whether they will return.
The best practice is to place ads on the sides or top of the page or incorporate them into your content. Don't make banners too large. You may even adjust the ad colors to fit your blog theme. A/B testing may help you find the ultimate banner number, size, type, and placement.
What's required to start displaying ads on your blog? Ad networks have strict criteria of eligibility for their services.
Firstly, your site needs to be of high quality. It should feature easy-to-use navigation, unique content, and an appropriate privacy policy.
Mobile device responsiveness is a must. Artificial intelligence can easily spot fake traffic and disable your ads, so you should always aim for organic traffic.
Most ad networks aren't available for low-quality blogs that post adult or shocking content, web stores selling weapons, alcohol, drugs, and other mature or illegal products. Of course, you should be over 18 years old and have a ready site with consistent traffic to be eligible for display ads.
Popular ad networks such as Google AdSense or Ezoic don't state the minimum required traffic to become eligible for their services. However, Ezoic recommends you to have at least 10,000 views a month, while the Google AdSense revenue calculator only starts at 50,000 views a month. This makes sense, as blogs without visitors are unlikely to bring advertisers profit.
Consequently, advertisers may leave the network or compete for another ad space. Furthermore, the rates for display ad space aren't huge. You may earn as little as $0.03 per click or $30 per 1000 clicks. Average CPM rates range from $2 to $6 but may be higher for native ads (ads incorporated into the content). Still, with a CPM of $2, you'd get only $20 for 10,000 page views.
To sum it up, display ads are an excellent monetization method for blogs with significant traffic and an active audience. Display ads can be combined with other monetization methods such as sponsored posts or affiliate marketing, as long as you don't overuse them.
For some blogs, they aren't the best option, though. For instance, if you offer a paid membership for an expert blog on finance, your subscribers likely won't be happy about ad banners.
Pros
Easy to set up
Passive income
Can be combined with other monetization methods
Cons
Low payment rates
May damage user experience
2. Affiliate Marketing
Affiliate ads are based on revenue sharing. You promote a product or service and earn a certain commission when your site visitors buy it. Your entire site may be dedicated to affiliate marketing or feature only occasional links. Some site owners let their audience know that the products or services they recommend are an ad; others don't. However, it's better to be transparent with your site visitors to gain their trust. Most people don't mind purchasing something through an affiliate link as long as they fit their needs and are of good quality.
Reviewing products and services within your blog niche is beneficial. If your target audience matches with the audience of a merchant, they're more likely to make the purchase and earn you a commission. For instance, your blog focuses on literature. If you recommend e-books, your visitors are likely to be interested. But if you add an affiliate link to a bicycle e-store, the audience match will be lower.
Your blog needs to feature qualitative and relevant content and have consistent organic traffic to attract advertisers. The number of views isn't the only metric merchants look at, though.
Your engagement rate is a much better indicator of how successful an ad may be. You may have 500,000 monthly blog visits, but if only 50 people purchase the product you reviewed, your high traffic doesn't matter.
On the contrary, a blog with 10,000 monthly visits may sell 500 product units. Here's where email marketing comes in. If you create a base of subscribers, you can send out emails recommending affiliate products and services. Email addresses can be collected by offering blog visitors discounts, pre-orders, or another valuable reason to sign up for your updates. This method works better if you only use affiliate marketing occasionally, though.
Sending offer emails once a week is great; sending them daily is spammy. You don't have to mention sales in your emails. Instead, let your subscribers know that you've issued a new review.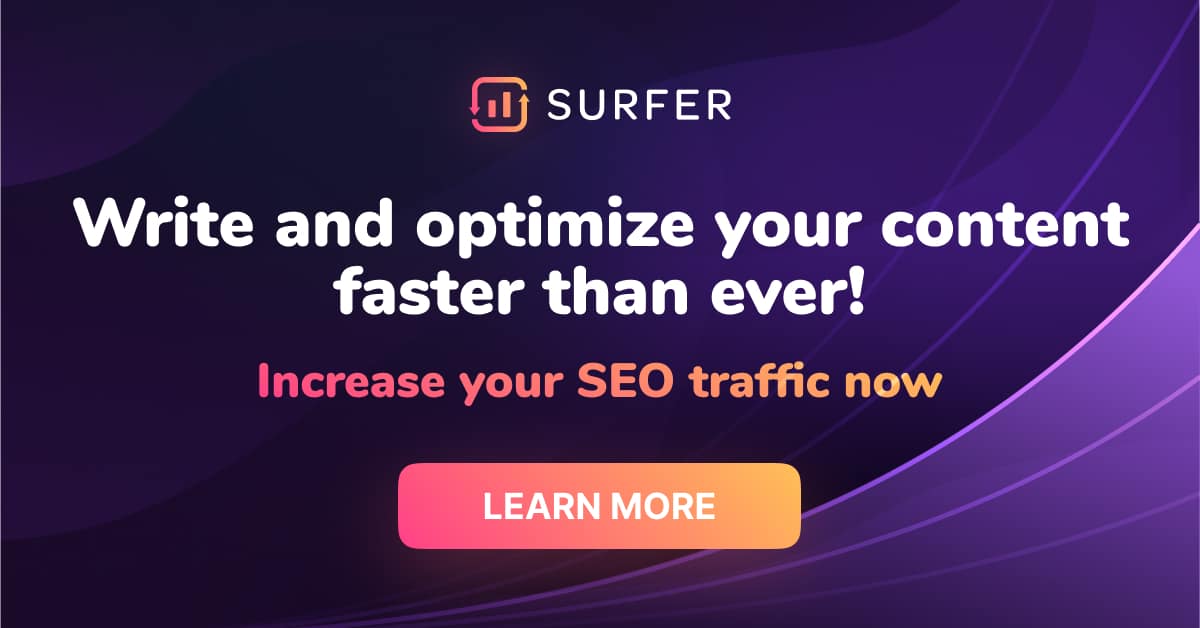 How much can you earn with affiliate marketing? As with any other monetization method, the answer depends on a scope of factors. Merchants may offer different commission rates, from as little as 5% to 50%.
The popularity, quality, and price of a product also affect your revenue. Let's do a quick calculation. You're promoting a guitar from Amazon that costs $100 on your music blog. Your commission rate is 10%, and 100 blog visitors have purchased it following your link. Your revenue equals $1000.
Another affiliate link on your blog offers an Ibanez guitar for $1200, and your commission rate is 15%. If only ten people purchase the guitar, you get $1800. The difference is significant, so forecasting your potential revenue is nearly impossible. However, after you've been in affiliate marketing for a while, you'll likely be able to predict how much you'll earn from promoting specific products.
Now you know how affiliate marketing works, but how do you find merchants to promote their products? No need to write stores and experts personally asking for an advertising contract. Affiliate networks help you reach thousands of potential advertisers in one place. When choosing the best network, consider the offered commission rates, product or service selection, approval requirements, cookie duration, and additional fees. Here are some of the most popular networks:
ShareASale
This affiliate network has been around for over 20 years and can connect you with such respected brands and platforms as Reebok, Cricut, or Etsy, as long as your blog is of corresponding quality. The merchant selection is impressive, so you can find one to fit any niche. The commission rates range from 5% to 20%.
Awin
This is another well-established affiliate network used by reputable merchants, including AliExpress, StubHub, and UnderArmour. Their commission rates are lower than those of ShareASale – about 5%, and there's a $5 application fee.
Amazon Associates
You've likely come across an article solely featuring Amazon links at least once. The network is user-friendly and offers a wide selection of products to fit any niche. The commission rates vary but are generally around 5%.
Avangate Affiliate Network
This network focuses on digital products, such as software. Avangate has been ranked the best affiliate network worldwide six years in a row. They offer the highest commission rates – 25-50%. Your blog needs to be very qualitative and focus on a relevant niche to attract advertisers on Avangate.
Some brands aren't on affiliate networks but have their own affiliate programs. These are usually the highest-paying merchants.
Pros
Higher rates than those of display advertisement
You may get passive income
Doesn't require much effort
Cons
Hard to predict, unstable revenue
Reputation risks
3. Online Courses
Selling online courses is one of the most profitable yet hardest monetization ways. You may create and run the courses yourself or hire professionals to do that, depending on your skills, how much you're ready to invest, and other factors.
The main point is to match the topic of courses to the niche of your blog. For example, if you own a photography blog, you can start selling portrait photography or Adobe Lightroom lessons. The best thing is, you're the one to decide how much to charge – your pricing may range from $5 per lesson up to thousands.
Of course, it's crucial to conduct your market analysis first. Research your target audience – their average income, age, interests, location, etc. Then, find your competitors – take a look at their pricing and how their courses differ from yours.
Adequately, you can't charge $100 per lesson as an unknown blogger, while professionals with an established audience charge $50 for the same thing. But if you have enough followers, for example, from your social media, who wish to learn something specific from you, you can earn a lot.
Pros
Possibility to set high rates
You bring people real value
You're doing what you're interested and skilled in
Cons
May be hard to find an audience
Competition
Much effort required
4. Paid Membership
A paid membership is a 'gate' that hides all or part of your content from visitors that aren't subscribed. It sounds simple in theory but requires a lot of effort in practice. Your blog has to feature valuable and unique content for you to earn from this monetization model.
The best thing about paid membership blog is that it provides you with a stable recurring income. Before implementing a fee, consider what makes your content worth paying for. You may be a well-known expert in your field posting personal opinions or a journalist taking exclusive interviews. If the same content can't be found online for free, you're good to go.
The pricing is crucial in a paid membership model, as that's what defines the value of your content. People may be willing to pay $4 monthly for early access to the latest news but are unlikely to spend $50 monthly. Some types of content may cost more than others, of course, for example, personal coaching services. To set your pricing right, you need to research your target audience and competitors.
Consider mixing paid and free content in one blog, implementing different payment plans, or giving discounts for an annual subscription or to students. You can also provide a discount for sharing your blog on social media – this will help you attract more organic traffic.
Convincing people to subscribe is the trickiest part. If you already have a large following on other platforms, such as YouTube or Facebook, you can advertise your blog there.
Your content must be different from that on your social media, though. For example, you're a professional chef and post pictures of your dishes on 20k-follower Instagram. You may create a paid subscription blog to share detailed recipes and tips on cooking.
If a blog is your only way of reaching the audience, you need to use other methods of attracting new subscribers. The best way is to showcase some of your content for free or offer a free trial.
If your content is valuable and people like it, they likely won't mind paying a reasonable price to continue reading your blog. Ensure that your blog is free from ads, as people expect your site to look professional if it's paid.
Pros
Stable, sometimes passive income
You set payment rates yourself
You're not dependent on advertisers
Cons
It may be hard making people subscribe
Competition
Requires a lot of effort
5. Sponsored Posts
Sponsored post monetization model is similar to affiliate marketing, but instead of a short review or a single link, you create a whole blog post on behalf of the merchant. Sometimes, such posts are created by advertisers themselves and published on your blog to reach your audience.
The topic of a post must match your target audience. You may hide the fact that an article is sponsored, but we recommend being transparent with your blog visitors. Most of them won't mind as long as your opinion on the product or service you recommend seems genuine, but the absolute majority of people can't stand masked advertising. Sponsored posts aren't generally offered to low-quality blogs or those with too little traffic. Thus, getting such an offer is a sign that your blog is evolving. Don't get overly excited, though, as such type of advertising is a lot to manage.
You'll have to make sure your writing fits merchant requirements, and your audience activity matches their expectations. The payment rates are often highly appealing, though, and you get paid for a post rather than for the number of views or clicks.
How do you get advertisers to order sponsored posts from you? Here's are some signs that your blog is ready for taking sponsored post offers:
Your site has a steady, upward going traffic stream
Your site has a high domain authority
Your content is qualitative and unique
You don't overuse other types of advertising
You're considered an expert in your niche
The payment rates depend on the merchant, the size of your audience, how established your site is, and competitor rates. Before accepting offers, check the advertiser's site authority rank. If you link to a site that's considered low-quality by search engines, you may damage your own ranking.
Pros
The highest rates out of all monetization models
You may reach reputable merchants
Cons
May be damaging to your site's reputation
Requires much effort and time to reach good advertisers
6. Sell Services, Physical, or Digital Products
Combining a blog and e-commerce in one site may be beneficial. For instance, you own a hair care blog with an established audience. If you start selling hair care products, finding clients will be easier than if you launched an e-store without regular traffic. The main point here is that you're offering products to people who are genuinely interested in that niche. You can sell both physical and digital products.
Apart from physical and digital products, you can sell services. Informative SEO articles are a great way of convincing people of its importance and promoting your services.
Sometimes, your blog may even be an advertisement on its own. For example, nothing showcases your web design skills better than a good-looking blog.
You can sell both your own products or services or someone else's, as long as your target audiences match. The order in which you expand your site may vary, too – you can add an e-store to an established blog or start writing articles to promote an existing store or service.
Pros
You already have an established customer base
Blog posts help promote products/services
Cons
You need to create products or offer services in addition to your blog
7. Donations
Perhaps, the best example of a blog existing solely on donations is Wikipedia. If your content is valuable and you have sizeable organic traffic, you may not have to use any of the abovementioned monetization methods.
Donations likely won't gain you a lot in revenue but let you focus on content creation. That's a perfect option for those running a blog, primarily for fun rather than profit. This monetization method is also pretty much the only suitable monetization way for online charities.
Let's imagine you run a blog about wildlife. You may ask your readers to donate any sum to help you pay for your site and give the remaining profit to WWF.
Pros
Cons
Not suitable for any type of blog
Unlikely to bring you much revenue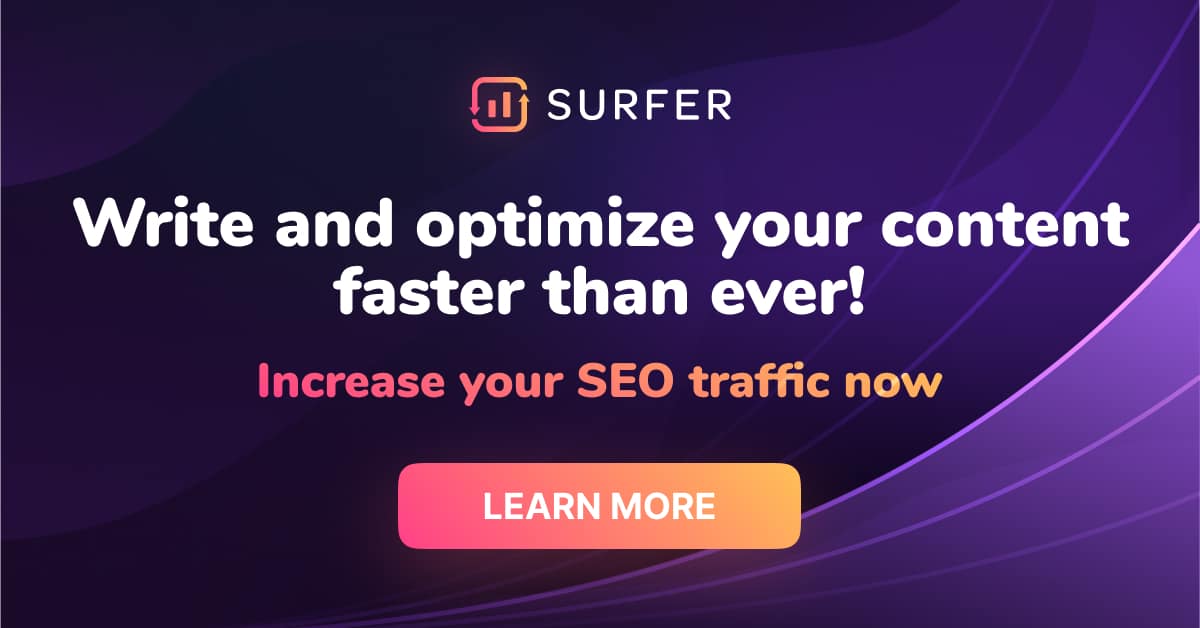 8. Virtual Summit
A virtual summit is an online conference where experts in a specific field talk about their experiences, share knowledge and answer questions. This monetization method may allow hosts and participants to earn thousands in a few days.
People purchase virtual tickets to such summits in advance and are often willing to pay a high price to listen or talk to professionals. You can host a conference on your site if you have the necessary tools or developed explicitly for this purpose platform and earn from selling access to it. Of course, your blog needs to be established as a trustworthy source with a broad organic audience to attract experts. The summit can be free, with additional rates for bonuses. This model is great as it's so much easier to make people sign up for a free event and convince them to pay after they got interested.
However, some summits only offer a paid full access pass. You can also join a discussion on another website as an expert and recommend your blog to attract a new audience. In this case, you can gain revenue from promoting products or services during the conference, either yours or other merchants. Virtual summits can be found and hosted on dedicated platforms, such as VFairs.
Pros
A summit on your site shows you as a reputable source
High earnings
Cons
It may be hard to get experts to join your summit
Which Monetization Model Is Right for My Blog?
Only you can define which way of gaining revenue is the most suitable for your blog. However, we can guide you with a checklist of points to consider.
The Type of Your Blog, Your Niche, and Content
What do you post? What's the topic and purpose of your content? Advertisement or premium content on your blog should be related to your niche to attract your site visitors.
Your Target Audience
What's the age, hobbies, location, average income, gender of your site visitors? People react differently to specific advertising methods or paid subscriptions. Remember that the primary purpose of your blog should be bringing value to your readers; monetization comes afterward.
Is Blogging Your Only Source of Income?
You may go for a donation model if you don't expect a lot in revenue.
The Size and Quality of Your Audience
Some monetization methods require more extensive traffic and others qualitative, expert content.
Do You Want to Get Paid By Advertisers, Site Visitors, or Both?
Sometimes, trying to catch two rabbits at the same time may damage the user experience and, consequently, your engagement rates.
Combine monetization methods where you're getting paid from advertisers (e.g., display ads, sponsored posts) with those you get paid by your audience (e.g., paid membership). Your readers expect your site to feature independent opinions and clean design if they pay for your content.
FAQ
Read this section to find out more about monetizing a blog.
How Many Views Does a Blogger Need to Get Paid?
There's no ultimate answer to how many views you need to start earning from your blog. It depends on how active your audience is, which monetization method you choose, and other factors. The display advertising monetization model requires a high traffic stream to bring you good money.
Quick math – if you earn $4 for 1,000 ad impressions, to make $4,000, your blog needs to have 1,000,000 page views monthly. For affiliate marketing, the engagement rate of your audience is much more important than its quantity.
Narrow niche blogs may not have many visitors, but people may be more willing to buy something from an affiliate link found on such a site as there could be little to no other information online. For sponsored posts, paid membership, and online course monetization models, quality is also much more important than the number of views.
Of course, the higher your traffic, the more advertisers you can attract, but there's no harm in trying to reach merchants with a small blog. Traffic that consistently goes upstream is a good indicator of your blog's success to advertisers. Even if they consider your blog too small currently, they may take note and return to you later.
How Quickly Can You Monetize a Blog?
If you're dedicated enough, you can monetize a blog in less than a year. But realistically, to gain regular site visitors and maximize your revenues by moving to the most profitable monetization models, you should plan on a couple of years.
The core objective is to create a marketing and financing strategy and adhere to it strictly. The more time and effort you put into your blog, the quicker it may become profitable.
Are Blogs Still Profitable?
The short and definite answer is – yes. Blogs are among the most profitable online businesses currently. There are plenty of monetization models to choose from, and you can combine several of them to maximize your revenue. Furthermore, people trust blogger opinions. This attracts reputable advertisers who are ready to pay high rates for sponsored posts or affiliate links. People are also starting to search for services, information, and products online more.
It's certainly not too late to start a blog, as the overall number of Internet users continues to expand rapidly. If you look globally, every new user on the web is a potential visitor of your site.
What Type of Blogs Make the Most Money?
The type of your blog may affect your revenues for two reasons.
First, some topics are simply more popular than others. These include both trending and evergreen niches, though we recommend aiming for content that doesn't go out of fashion.
Secondly, advertisers in some niches can pay more than others due to their product or service. Here are some of the highest-paying blog types currently:
Finance
Fashion
Travel
Marketing
Healthcare and fitness
Food
Mom
DIY
Lifestyle
Tech
As you can see, all of these topics are evergreen, so this list is unlikely to change any time soon.
How Much Does AdSense Pay Per 1,000 Views?
There's no one CPM offered at Google AdSense. Advertisers decide which payment model and rate to choose on their own and then compete for your ad space on an auction. This ensures that you always get the maximum profit.
The CPM is affected by your traffic and its quality, the advertiser, your site loading speed, ad placement, and more factors. You may get anywhere from $1 to $10 per 1000 views.
To get the highest-paying advertisers to compete for ad space on your blog, you can improve the quality of your content and try to reach more people.
Your Effort Shall Return
Blogs remain one of the best ways to earn money online. How to monetize a blog: valuable content, a reasonable amount of advertisement, and a user-friendly site interface can help you maximize your blog profits like nothing else. The general rule is, the more effort you put into your blog now, the better revenue you'll get in the future. Thus, be patient and aim for quality of traffic and content rather than quantity.