Starting an online business from scratch is often a complex and time-consuming process. It pays off, though, once you get the traffic that leads to new customers.
If you want to amplify your efforts and see some well-deserved passive income, an affiliate marketing program is the way to go.
What's not to love about the idea of your website making even more money via affiliate commissions? The concept of affiliate marketing is easy to understand.
Still, entrepreneurs looking into this marketing tactic should be aware of all the relevant details before including affiliate links on their websites.
This article will tell you everything you need to know about how to start affiliate marketing and how it can transform your online business model.
What is Affiliate Marketing?
Before we get into the step-by-step guide of setting up affiliate marketing for your online business, let's demystify it first.
Affiliate marketing is when a merchant offers to pay a small commission if you recommend their product or service on your website.
Usually, though not exclusively, affiliate commissions are only available if the website visitors buy the product or service. It's a straightforward process that involves two main parties: the merchants and the affiliates.
However, the most critical element of affiliate marketing is the consumer. That makes perfect sense because unless the consumer buys the product, neither the merchant nor the affiliate website makes a profit.
The final participant of affiliate marketing is the affiliate network, which is essentially in charge of connecting and managing merchants and affiliates. These networks are maintained and monitored using SubID tracking.
A successful affiliate marketing strategy ensures that the merchant, affiliate, consumer, and affiliate network all get something out of this setup. Let's see what that would ideally look like.
Who are the Merchants, and How Do They Benefit?
A merchant is also known as a retailer, product creator, or advertiser. Basically, they are the companies offering services or physical products and want to promote them. There are no requirements as to how big a business should be to qualify as a merchant.
If you're a business owner and the only employee, you can still reach out to affiliates that align with your brand and pay them a commission for their services.
The affiliate marketing program is suitable for a company of any size, as long as they're willing to pay a fee that can lead to a paid transaction. For a merchant, the affiliate programs are a win-win situation.
Remember, as a merchant, you only pay an affiliate commission if there's a sale. Some companies have an extensive network of affiliates that bring an impressive amount of passive income.
However, it's important to point out that one of the most prominent merchants in the world is not actually a product creator. We're talking about Amazon and their incredibly popular Amazon Associates Program.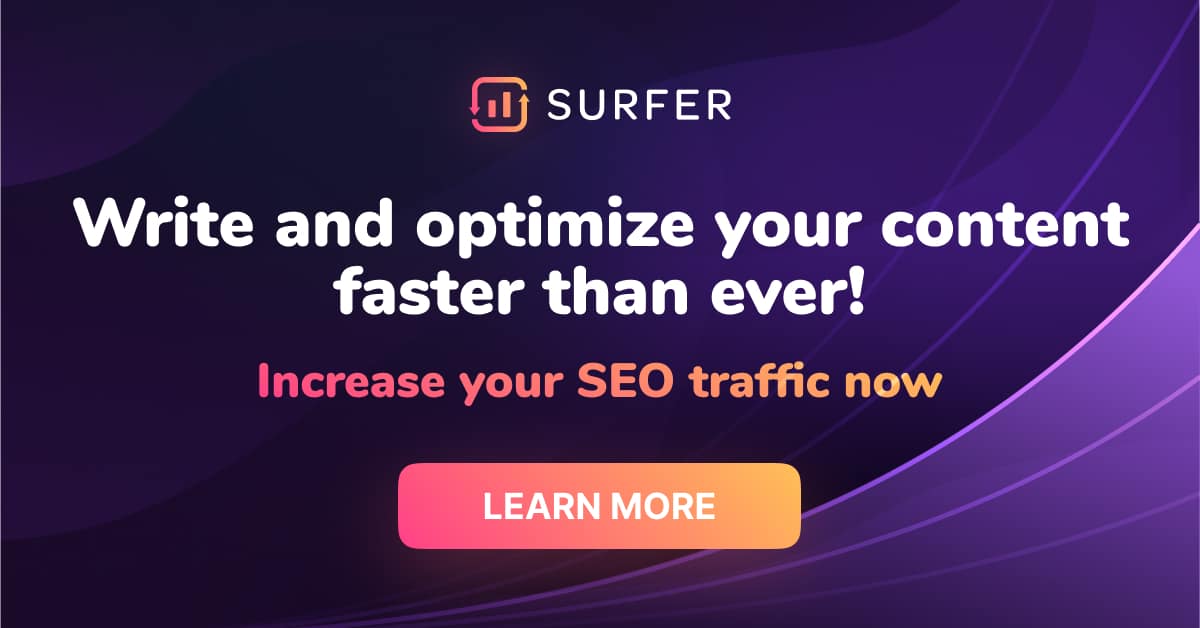 Who Are the Affiliates and How Do They Profit?
The affiliates, affiliate marketers, or publishers make a small commission each time a consumer buys a product or a service they've recommended. For a blogger or an influencer, the most significant advantage of this system means they do not have to create a product or service of their own.
Launching a product is no small feat, and all that hard work has already been done by the merchant. This doesn't mean being an affiliate is easy or that it doesn't come with specific obstacles.
Some online business owners might view affiliate marketing as a free ride and a path to exuberant passive income pay-outs, but that's not how it works. Building a website takes a lot of work and patience. Managing it – even more so.
An affiliate marketer needs to produce high-quality content regularly that will attract both consumers and merchants. That can be anything from blog posts, videos, or any other type of media.
To really see any profit from affiliate marketing, you have to bring in enough traffic first. As we mentioned, the affiliate commissions are small, and only with a large volume of customers will you see substantial earnings.
Why Should Consumers Care About Affiliate Marketing?
Every day we find ourselves in the position of a consumer one way or another. Even the merchants and affiliates can relate to a perspective of a consumer on a personal level. In the context of affiliate marketing, it's all about the consumer.
They are the people who see the product on the affiliate's blog or social media page and decide to purchase it from the retailer's website. It's the money they spend that's ultimately divided between the merchant and the affiliate.
Ideally, the merchant will provide a high-quality product or service, and the affiliate will target the audience with relevant content.
There is a lot of trust that goes into this process. The affiliate believes in the product they're promoting and is happily recommending it to their visitors or followers.
Customers are becoming savvier, and many can tell when the affiliate is running a disingenuous promotion. That is why a successful affiliate program should always keep customer's best interests front and center.
The Role of Affiliate Networks
The easiest way to understand the role of affiliate networks is to view them as online repositories where merchants and affiliate marketers connect.
If you're wondering how to start affiliate marketing for your online business, these platforms can be very helpful. You can use them for browsing through many products and services you know your audience will love.
It would be pointless to promote an entirely random product on your website. If your brand is wellness, then companies that sell power tools are not the best affiliate partner for you. Affiliate networks such as ShareASale and Awin charge a commission rate for their services.
How to Earn Money With Affiliate Marketing
We've established the basic principles of affiliate marketing and how its mechanism works. A customer clicks on the affiliate link, goes to the merchant's website, and buys a product.
The affiliate marketer receives the commission. However, this is only one of the affiliate marketing models available. There are three in total.
Pay-Per-Click or PPC affiliate marketing brings income to affiliates whether the sale happens or not. This is a relatively rare model as all the risk falls to the product or service creator. Usually, it's the big businesses that can afford the PPC model.
Pay-Per-Lead or PPL generates passive income for the affiliate when the lead is generated. This means that the consumer might have only made a pre-purchase, filled out an online form, or started a trial. The risk here lies on both merchant and affiliate marketers.
Pay-Per-Sale or PPS is what we have been talking about all along, as it's undoubtedly the most prevalent form of affiliate marketing. The whole burden of generating an income falls onto the affiliate.
Earning Commissions
One of the most common misconceptions about affiliate marketing is that you need to have ten times the traffic to make ten times the profit. It actually doesn't work that way at all. Let's say that an affiliate promotes a product that makes them $50 every time there's a sale.
If every 100 people who visited the site, two of them buy the product, it equals a 2% conversion rate. It means that the cost per click (CPC) is $1 for the marketer.
In theory, to get more revenue, the affiliate doesn't need more visitors but rather higher conversion rates. When it comes to earning commissions via affiliate marketing, it's not all about working harder but working smarter.
Average Incomes
As you might expect, the stats on the average affiliate marketing income vary considerably. The absolute beginners in affiliate marketing might not make anything for a while.
On the other hand, most successful affiliate marketers can annually earn up to six figures from passive income. The majority of those who join affiliate programs are somewhere in between.
Many content creators and online business owners might be wondering if affiliate marketing is still profitable. Some might argue that there's an oversaturation of affiliate programs and that it can be challenging to make a profit.
According to Statista, a reliable online portal for statistics, affiliate marketing spending is on the rise. At $5.4 billion in 2017, it is estimated to exceed $8 billion by 2022.
The only way affiliate marketing can be a waste of your time is if you don't know what you're doing. However, if you manage to drive enough traffic to your website and increase your conversion rates, your passive income can be substantial.
Apart from the absolute beginner that might be struggling to make any commissions, affiliate incomes can be divided into several other categories.
Low-level affiliates – average around $250-300 per day.
Intermediate affiliates – earn up to $300-3,000 per day.
High-level affiliates – receive commissions as high as $3,000 per day.
Super affiliates – earn up to $10,000 of passive income each day.
Diversify Your Income
One of the best things about affiliate marketing is that you can utilize different tactics and use various platforms to diversify your income. There are so many ways affiliates can benefit from this process.
If you have a blog, you can write honest reviews about products and services you like. What does that look like? For example, say you write blog posts about cats and everything related to these furry internet royalties – you might want to review a cat scratcher.
That includes talking about the main features, as well as the pros and cons of the scratcher. But you can get as creative as you want since you're talking to your own audience about this product.
You can add affiliate links to these products and receive a commission if one of the blog visitors purchases the scratcher. Other ways to promote affiliate links include product tutorials, welcome emails, and sharing them on social media pages.
However, the most successful way to turn leads into sales is by putting display ads on your website. Ezoic's advertising program is usually the top choice among bloggers and website owners, because they pay at least 30% more revenue than other advert platforms like Google Adsense.
Unlike Google AdSense, Ezoic uses machine learning to optimize the selection of ads that go on your website.
It's free to join, eligibility requirements are not rigid, and once you hit $100 in monthly income, Ezoic will pay you. Ezoic is one of the go-to affiliate marketing tactics, regardless of your blog or business size.
What About Dropshipping Stores?
The dropshipping business model has been expanding over the years as more e-commerce companies embrace it.
There are many benefits to running a dropshipping store, such as low initial capital requirements, low overheads, and location flexibility. The downsides are low margins limiting branding and customizations.
That is why so many dropshipping stores gravitate towards an affiliate marketing program. These programs are usually free to join, and the dropshipping companies do most of the work.
There are many ways affiliates can promote a dropshipping store on their websites, but it's usually by strategically placing affiliate links. However, email campaigns are a popular option too.
Steps to Affiliate Marketing
While affiliate marketing is indeed a straightforward process, there are many moving parts you have to monitor at all times.
Sure, as an affiliate, you need to find a product you like and want to promote. Unfortunately, that is often easier said than done.
Here's the hardcore truth for anyone looking to start a blog today – the competition is fierce. There are over 30 million bloggers in the US alone. To stand a fighting chance at earning those affiliate commissions, you need to niche down.
The odds are you have heard this advice before. Everything about blogging and the influencer market revolves around finding the right niche. That can create a lot of pressure because you want to be competitive, but you also want to be authentic.
The more specific the niche, the less competition there will be. For example, you might consider yourself a foodie. You love cooking, eating, arranging food and taking beautiful pictures.
Great, but 'food' is a vast category. It would be difficult to tackle something so broad effectively. Instead, you can try the 'grill food' category or just 'seafood.'
The same applies if you choose 'dancing' as a category. Sticking to 'salsa' or 'hip hop' would narrow your focus.
Here's the thing, it's easy to get carried away here. If you spend time looking for the least competitive niche, you might find yourself stuck when it comes to content creation.
The key to discovering your niche is to think about the audience. You want people who will enjoy reading, viewing, and engaging with your content. That's the path to affiliate income. You can perform first-hand research and talk to customers and subscribers.
Find out what they want to read and see. You can also use tools such as Google Analytics to monitor your traffic and learn how to increase it.
Finally, researching competitors is another helpful tactic when settling on your niche. Knowing what they're up to and how they rank will give you valuable insight into direct your focus even more.
Find an Affiliate Program
There are three categories of affiliate programs:
The high-paying, low-volume programs are usually reserved for niche products with big pay-outs. For example, expensive software that caters to a small group of customers.
The low-paying, high-volume programs have a mass appeal and could be something like PS4 games. A product like this has many customers, but the affiliate commissions are relatively low.
The high-paying, high-volume programs have both large audiences and pay well. A product that fits this description is a credit card. However, these programs are often for affiliates with lots of expertise on the subject.
How do you know which affiliate program to join? Your niche and your level of expertise will dictate your options.
Also, most of these programs are free to join, and the ongoing costs are determined by how you choose to promote the product. Some merchants don't actually advertise their products, so you'll have to reach out to them directly and see if they have an offer.
Fortunately for those who want to get a taste of affiliate marketing, there are numerous well-established affiliate programs available.
Amazon Associates
Most of us have clicked on an Amazon affiliate link before. It's, without a doubt, the most extensive affiliate program online. After all, Amazon is one of the biggest companies in the world.
The Amazon Associates program commission rates range from 1% for video games, groceries, and health products to 10% for luxury items. The most significant benefit of the Amazon Associates program is the variety of products you can choose from.
They have an easy-to-use platform and competitive commissions. However, for specific niches, such as furniture, Amazon Associates might not be the best choice.
Commission Junction
Another long-standing affiliate program with a stellar reputation is Commission Junction, or as most affiliates call it, CJ. You can use this program to promote companies such as Office Depot, Verizon, Barnes & Noble, Travelocity, and several other significant businesses.
Over the years, the CJ dashboard has remained roughly the same and is super easy to use. You can search for products across categories such as the 'advertiser type,' 'advertiser country,' 'language,' and several others. They pay via direct deposit after the affiliate crosses the $50 commission threshold.
Rakuten
This affiliate network has been around for over 25 years and is still one of the biggest in the business. You can use Rakuten to promote products by Macy's, Lego, Microsoft, Lyft, NordVPN, and many more.
They don't have the most polished dashboards, and the interface could do some re-designing. However, it gets the job done, and browsing through categories will quickly connect you to a program you like.
You will be able to create an affiliate link in no time and add your content. Rakuten pays its affiliates every 60 days via direct deposit, check, or PayPal.
ShareASale
This is another influential affiliate network that generates a lot of income. There are nearly 5,000 merchants available on ShareASale right now. However, they've never been the 'big brand' network, and that's a good thing in many ways.
Large corporations are generally pickier with their affiliates. That is why ShareASale is very open to online business owners searching for ways to promote their products.
The interface could use some work, though. They pay every 30 days, which is excellent. The downside is that they don't offer PayPal as a payout method.
eBay Partner Network
Imagine if you could promote over one billion listings from pretty much any category? That's precisely what you get with eBay Partner Network.
It's an in-house affiliate program, and there are no requirements to join, but there are strict rules on who gets to benefit from it. eBay's referral period is too short, only 24h, and that's one of the most significant downsides for affiliates.
Auctions are a big part of eBay and can take up to several days. This system undercuts affiliates' commissions significantly. Still, the network is big enough to make a profit if you know how to use it to your advantage.
ClickBank
ClickBank is one of the largest online sales platforms. They have hundreds of millions of customers all over the world. They have an excellent reputation among online business owners, bloggers, and marketers.
ClickBank's vendors primarily sell software, courses, apps, webinars, games, eBooks, and all sorts of guides. You can get paid weekly or bi-weekly with ClickBank, and you can set your own payment threshold, which is terrific.
The only significant drawback of ClickBank is that it has a lot of scammy products and forceful sales tactics.
The crucial element of success in affiliate marketing is having a stable platform that can support it. You've done your research. You have your niche, and you've selected the affiliate network with the products you want to promote.
Now it's time to build your site. Some might argue that you don't really need a website as an affiliate. However, there are too many benefits of having your affiliate website.
It's the perfect resume builder, after all. There are many ways you can go about this process, and one of the easiest is to use a hosted WordPress site.
Benefits of Using WordPress for Affiliate Marketing
WordPress and affiliate marketing are a match made in heaven. When you consider the fact that there is a WordPress plugin for pretty much everything relating to affiliate marketing, you understand why that's the case.
Do you have an email list and want to create a fantastic email newsletter? There's a plugin for that on WordPress! Do you want to have great insights regarding the traffic for your website?
You've guessed it – there's a plugin for that too. WordPress makes it a super-easy process if you're unsure how to start affiliate marketing and what to do first. You can always tweak and change things along the way.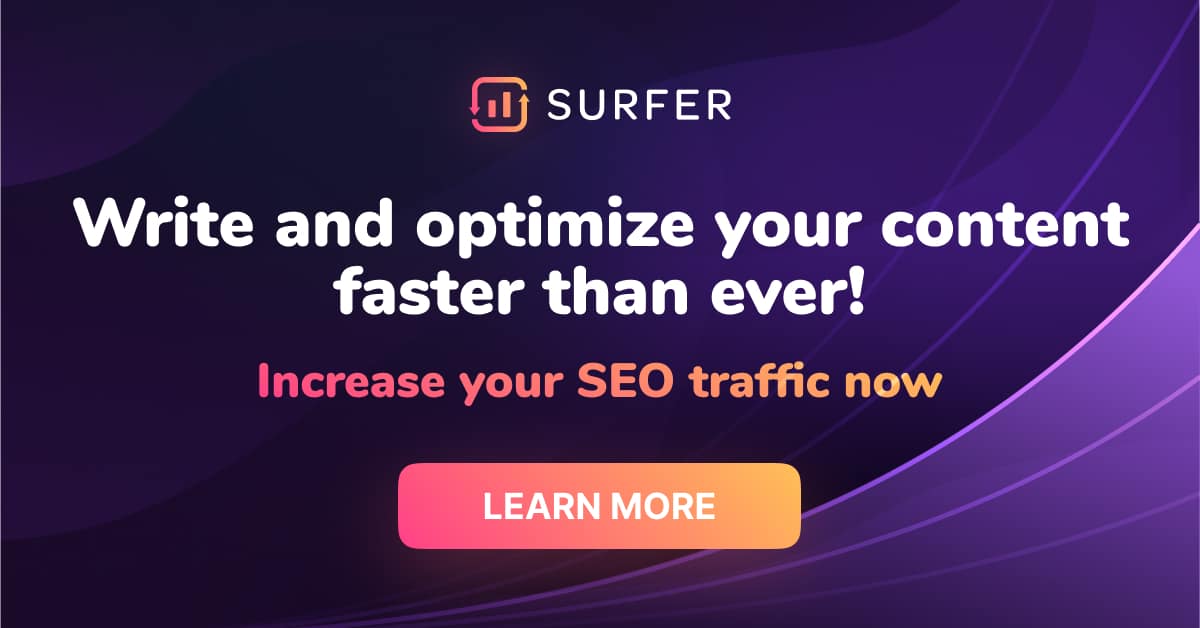 Keyword Research for Affiliate Marketing
If you want the audience to purchase products following your affiliate links, they first need to find you. To do that, you need to rank well on Google and other search engines. Keyword research is a significant component of search engine optimization.
By finding the right words to use, the audience will organically find your content. The goal is to keep the buyers' intent in the picture and include suggestions rather than just talking about the products socially.
You also need to be eliminating the highly competitive keywords that can't give you the edge. Your page must be more visible to achieve a high ranking on the search pages than your competitors.
There are many great tools online you can use to perform affiliate marketing-specific keyword research and make sure your content stands out.
Type of Articles
Article writing is a big part of content creation for affiliate marketing. Close to 85% of consumers will perform online research before deciding on a purchase.
This is not just about expensive items. Consumers research everything. For the most part, they view these product reviews as personal recommendations.
There are two basic types of articles written for affiliate marketing. The first type includes talking about a specific product. It can be an individual product or service review or a list-style post with several items reviewed simultaneously.
You can even write a how-to article or a tutorial on how to use a specific product and promote it at the same time. The second category is an informative, non-review type of article.
A blogger may choose to write about a general topic and cover something relevant to their niche. The article's primary purpose is not to talk about the product, but it still includes the affiliate link leading to a sale.
We've touched on the importance of ranking well on Google and other search engines for a successful affiliate marketing campaign.
If your niche is personal finance, language, or expensive hobbies, for example, you'll have an easier time ranking well on searches.
However, categories such as food, travel, and lifestyle are oversaturated, and optimizing your website becomes even more critical. So, what can you do to get ranked high on Google search results?
Create Top-Notch Content Each Month
Of all the things required to feed Google's algorithm, the continuous, high-quality content output is probably the most important.
Paired with comprehensive keyword research, the best tool for search engine optimization is well-written and informative content. Setting up a regular schedule for your blog posts, videos, or any other media format is crucial.
Your audience will learn to expect it and might be disappointed if the publishing timeline is inconsistent. Your goal should always be to always think about what the person visiting your site wants to read or see and do your best to deliver it.
Other Tips for Getting Ranked on Google
Your content should be your first priority always, but there are other elements of search engine optimization you should be aware of. Here are some additional tips on how to claim a high Google ranking for your website:
Use inbound and outbound links
Add meta descriptions on each page
Image and video optimization
Make the most of local SEO
Make sure your website and pages load fast
Optimize your website for mobile users
Always check Google Analytics
Proven Affiliate Marketing Methods
Affiliate marketing is usually brought up in the context of blogging and social media platforms. For most affiliate marketers, these are the proven methods they gravitate towards. Let's take a closer look at each.
Blog – Grow Your Content
One of the most common questions an up-and-coming blogger might ask is, 'How do I monetize content?' The profit potential with affiliate marketing can be high, but it will require time and effort as all things worth having.
The primary focus should always be on the content. The goal is always to write better, more informative, and well-researched articles.
If you know your audience well, you can even experiment and learn from the feedback. High-value content is always unique, practical, and relevant. These are the metrics that lead to high conversion rates.
Social Media Promotion
Social networks are excellent tools for boosting sales. However, not many people are maximizing their potential. Pinterest, for example, is a naturally suitable platform for e-commerce.
Instagram and Facebook have gone a long way regarding affiliate marketing as well. You can add affiliate links to Stories which leads your followers directly to the product's page.
The key is to create a relationship with your community and never deliver spammy content when it comes to Twitter.
The same applies to many YouTubers whose sole focus is on forcing the product to viewers. That can backfire tremendously.
FAQs
How Do You Decide Which Affiliate Program to Join?
The process of choosing the affiliate program might not be the same for every affiliate. Although, there are several factors everyone should pay keep in mind.
First, check the outstanding reputation of the program on the market. Too many bad reviews are usually a bad sign. The second criterion should be whether the program has a decent conversion rate.
You also want to pay attention to whether the program fits your niche well and if it offers valuable tools and resources for affiliates. Finally, check the terms and conditions and if they're agreeable to your needs.
Why Choose Affiliate Marketing Over Other Types of Blog Monetization?
Affiliate marketing is perhaps the most popular way to monetize your blog, but it's not the only one. You can rely on sponsorships and direct advertising, for example. You also have the option of creating an online course or selling a book or a product via your blog.
The apparent advantage of affiliate marketing against these other options is convenience. All other methods of blog monetization require more effort and expertise.
That might be the preferred choice for some bloggers, but for the most part, affiliate marketing programs are the best option.
How Much Money Can You Make as an Affiliate Marketer?
That will depend on several different factors. The most successful high-level affiliate marketers can make a six-figure income each year.
However, the average annual income for an affiliate marketer is around $65,000. The low end of this range is $42,000, and the high-end is $83,000.
Is Affiliate Marketing a Pyramid Scheme?
Affiliate marketing is not the same as multi-level marketing or a pyramid scheme. You don't need to pay anything to become an affiliate.
Plus, you're the person who chooses which products you want to promote. You're also the owner of your content, and all you have to do is build your website and audience.
Affiliate marketing is not a scam but a legitimate way of generating passive income. Would major companies such as Amazon and Best Buy risk their reputations if affiliate marketing was a scam? The answer is a resounding no.
Do Affiliate Marketers Pay Taxes?
As an affiliate marketer, you will have to pay a self-employment tax. You will have to reflect your passive income earnings on your personal tax return each year. You will need an 1120 form to file these earnings with the IRS. The self-employment tax rate is 15.3%.
What Is the Highest Paying Affiliate Program?
This is another question that requires a nuanced answer. The commission rates are not the only feature that matters in terms of profit.
How long they will retain the cookies, the payment threshold, and the bonuses they offer all a part of these calculations. Still, there are several top dogs in the game worth mentioning.
Rakuten, ClickBank, and ShareASale are the highest-paying affiliate programs overall. They're all well suited for beginner affiliates as well.
Can You Start Affiliate Marketing With No Money?
The answer is yes. Sounds great, but how to start affiliate marketing with zero funds? You don't have to become a blogger right away. You can leverage Facebook, YouTube, and Instagram first. Create a social media presence and integrate affiliate links into your posts.
This is an entirely free endeavor. Most affiliate programs are free to join, so you basically don't need a budget at all to see start affiliate marketing. However, you will have to work hard to build your online presence in a smart way to see any commission.
Recommendations
Buy a Website
The answer to the question of 'How to start affiliate marketing?' should always be – buy a website. To be more precise, buy a well-designed, unique, pre-made affiliate website.
It's the best way to go. Fortunately, there are fantastic services online that make everything about creating an affiliate website easy. Let's review a few of the leading contenders.
Human Proof Designs
Without hesitation, investing in Human Proof Designs gives you an excellent chance of success in affiliate marketing. Newcomers building a niche website will benefit from solid infrastructure and support provided by HPD.
They have a team of 100+ copywriters, design experts, keyword research, and all of them have the sole purpose of making your website profitable.
Their SEO package contains everything from audit and cleaning to off-page optimization and content recommendations. Every HDP site is unique and holds up to high standards. They're the real deal among the ocean of poor-quality services.
What We Like
Top-quality content creation
Comprehensive SEO package
Exceptional level of support
Fast track to successful affiliate marketing
Saves time
Cons
Pricey for some
Sites still sell out fast
FE International
FE International has over 80,000 vetted buyers and represents clients from 32 countries. They specialize in selling websites in the content, e-commerce, and SaaS industries.
Their goal is to maximize the value of their client's online business. The company is known for offering realistic valuations and putting merchants in touch with consumers worldwide. They have been around for over ten years and have plenty of success.
What We Like
Targets mid-market operations
Ensures buyer/seller satisfaction
No upfront fees
Easy sales process
Cons
No clear fees disclosed
Flippa
Flippa is another online platform where you can buy and sell websites. How does Flippa work for sellers? You can choose from apps, starter sires, established sites, and domain names, and then create your listing.
Once you verify your information and connect to Google Analytics, Flippa will recommend a sale price and let you choose between an auction and a fixed price.
Buyers will have to do their due diligence with Flippa, as their verification process is somewhat inadequate. As a buyer, you can browse through business categories via the Flippa search bar.
What We Like
Super easy to use
Sites available in any price range
Access to great deals
Auction mode available
Build a Website
Human Proof Designs is the best platform for building your affiliate website. Once you get started with your niche website, the business will grow quickly, though not without growing pains. The main goal of HPD services is to give you a head start with your affiliate business.
A well-researched done-for-you niche website is the foundation of the affiliate business model. Even the basic HPD package contains unique site design, detailed niche and keyword research, on-page search engine optimization, email support, hand-selected domain, and premium plugins.
That's not all either, as indeed the best way to build your affiliate website is to rely on HPD expertise and experience.
Affiliate Marketing is Alive and Thriving
People have tried declaring affiliate marketing dead several times in recent years. Every time the stats not only dispute that claim but debunk it with impressive figures regarding the growth of this industry.
The appeal of passive income is indisputable, but things are not as simple as adding the links and collecting the money. There's a lot of research that goes into this process. Affiliate marketers have a vast space for navigating in, and there's a lot of room for mistakes.
One of the best ways to jump-start your affiliate business is to rely on a pre-made affiliate website from a trusted online service.
Regardless of how you start affiliate marketing, the main objective is maintaining a steady stream of high-quality content and always finding new ways to reach out to your audience.