Going in blind and relying on Lady Luck may work out in everyday life, but it's a significant risk when it comes to online business. Whether you're starting an online small business or running a blog, you need to map out your trajectory and develop a business plan.
Market analysis, eyeing the competition, revenue projections, and setting long-term goals are the makings of a successful business. If this seems a bit overwhelming, you've come to the right corner of the internet. This article will discuss the importance of ongoing business planning and why every entrepreneur can benefit from developing one.
Do You Even Need a Plan?
Simply put, a business plan is a type of document that outlines a company's future goals. It helps define your objectives and determine the pros and cons of different strategies. The entire process can also lead to important discoveries. For example, it can provide insight into success enhancement opportunities and help the company achieve its full potential.
Seasoned online business owners will tell you that having a business plan is crucial for any up-and-coming entrepreneur. It outlines the practical steps required to see your business idea through without making too many detours or errors in judgment. Not to mention, it can help you achieve short- and long-term goals faster. When it comes to talent acquisition for the healthcare industry, a business plan can be even more beneficial. This is also a highly competitive industry, and having a solid plan in place can give you a competitive edge.
Even the best business idea can be rendered worthless if you're unable to develop, execute, and implement a strategy. For example, let's say you want to raise money from institutional investors or banks. You'll need a well-written business plan that will convince them your company is worthy of funding. Keep in mind the document should cover all the logistics of your endeavor but still be easy to comprehend. Otherwise, it'll be hard to acquire an initial investment to get your online business off the ground.
What Are the Benefits of a Business Plan?
So, what are the benefits of coming up with a detailed online business plan? Well, you'd be surprised how many issues can be quickly resolved or even avoided with a substantial mark-up. Here are some scenarios where online business planning can act as a saving grace.
It helps you respond to the arrival of new competing products with efficiency
If the production sector needs a technical update, you can adapt quickly
You can take care of a new client base's demands with more precision
It enables you to hone the necessary skill set of your employees
In other words, a business plan is more than just a lens. It also serves as a means of expressing your vision to partners, administrators, and staff by illustrating the steps to its realization. But, mainly, it adds professionalism to a startup company that can lead to more opportunities.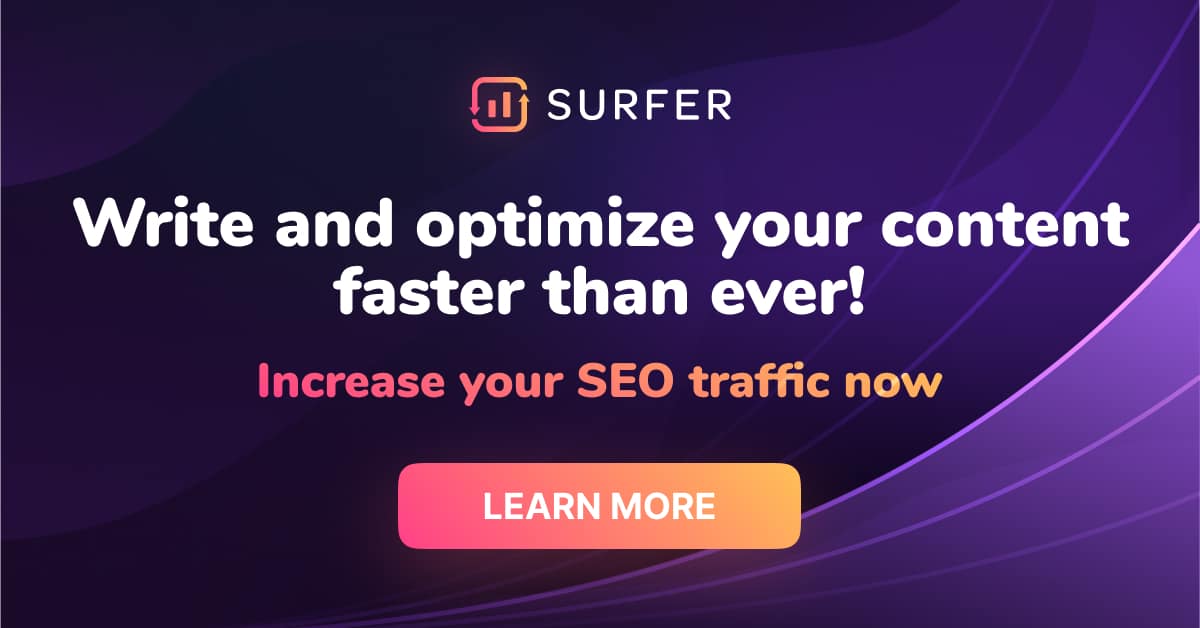 It Helps You Make Hard Decisions
Entrepreneurship is often a never-ending practice of making decisions and dealing with crises. Being your boss means that sometimes you won't have the luxury to weigh all the implications of a particular decision before you have to make it. That's where a detailed business plan can come in handy.
The importance of ongoing business planning means that creating a business plan can help you predict the outcome of choosing a particular path. Since it forces you to sit down and consider all the aspects of your online business venture upfront, you're more likely to identify potential curveballs. You'll need to develop marketing strategies based on the kind of goods or services you'll provide, which can lead to asking difficult questions. But after doing so, you can devote more time to find well-researched and informative solutions right off the bat. Furthermore, strategic thinking helps you determine how those decisions will affect your overall plan.
And even if you end up losing the actual document right after you finish, the process of writing it down will undoubtedly help. It will allow you to think about your goals in more concrete terms and thus identify flawed thinking in your approach.
It Increases Your Chance of Success
Although nothing can guarantee a successful launch, many initial hiccups can be predicted with a well-constructed online business plan.
According to CB Insights, a tech market data platform, the following are some of the most common causes for failed startups.
There isn't a market for the services or products you provide
You experience cash flow problems or just run out of resources too soon
Your team is inadequate. This emphasizes the importance of recruiting the best people to assist you in running the business
The competition is too abundant. When you have many business rivals in your preferred niche, it's challenging to make a consistent profit
The pricing rates are off-putting. Some entrepreneurs set their prices too high or too low for their goods or services, leading to eventual failure
Entrepreneurship often comes with a lot of risks. However, curveballs become more manageable after your idea is put to the test with a well-thought-out business plan. Establishing revenue and cost forecasts, determining logistics and operational planning, and creating a comprehensive view of the competition and business environment will help mitigate the danger of a potentially precarious venture. In addition, a business plan will help you understand your competitors and the chosen industry and determine customer tastes and behavioral patterns.
It Facilitates Communication Between Coworkers
You can't always be there to call all the shots, whether you're leading a team of 100 or running a blog with a friend. Let your partners or employees know they can refer to the business plan when making important decisions. A mission statement can help them figure out what to do next if they can't get a response from you. Sharing your vision with your colleagues means everyone will be on the same page regarding short-term and long-term goals.
Also, if you're pursuing outside funding, most banks require you to provide a business plan. After all, they have to make sure investing in your business will be profitable in the long run.
FAQ
What Is the Importance of Business Planning? How Is It Helping the Organization in Terms of Profitability?
What do you hope to achieve in the future, and how can those personal aspirations change the trajectory of your company? For long-term success, your personal and professional visions need to complement each other. A good online business plan can help you determine your future more precisely. A genuinely effective plan is based on a recognizable, overarching element that provides a clear goal.
Furthermore, company owners claim that regularly reevaluating your business plan is likely to increase sales, income, and marketing effectiveness. The majority of entrepreneurs point to "sales revenue" as the most likely sector to benefit from strategic planning. A high-quality business plan is much more likely to predict significant profits and sales revenue increases, especially in the first year.
As mentioned, a business plan is a mechanism for communicating with financial institutions to obtain investment capital. It can also persuade people to join the business, receive credit from suppliers, and reel in new clients.
How Does Planning Affect Your Online Business?
A successful company is based on a solid foundation established, in part, through preparation and analysis. Formulating a business plan is without a doubt one of the essential steps for launching an online business.
It will assist you in developing concrete targets and goals for your online shop and determine the steps needed to achieve them. In addition, by writing a business plan, you will learn more about the industry you wish to enter. That includes choosing the right niche and assessing potential buyers, product demand, and competition.
Furthermore, for a company to truly prosper, it must stand out from the crowd. Therefore, a business plan necessitates the development of a Value Proposition and a Unique Selling Proposition. It's typically done based on the research you did before you began writing your proposal.
What's the Difference Between Business Planning and Strategic Planning?
While a strategic plan can be considered a type of business plan, there are a few key differences. First, in the corporate sector, the terms strategic plan and business plan are often interchangeable. Simply put, a strategic plan is used to manage an established organization's future path, while business plans work better for startups.
The two plans also encompass different periods. A strategic plan is used to make predictions for the next three to five financial years, while a business plan mainly focuses on short-term goals. Additionally, a strategic plan usually gives the company direction. It specifies the action you need to take to get it from where you are to where you want to be. A business plan serves more as a framework that will help shape the company vision.
Having a business plan is more tactical. It'll help you evaluate whether a particular business opportunity is even feasible. On the other hand, a strategic plan focuses on gaining a sustainable competitive edge.
Understanding the gap in the scale of a strategic and a business plan is another way to explain the distinction. A corporate-driven strategy plan is often used to kick off the annual preparation process for larger companies with several divisions and a diverse product listing. Smaller businesses and startups often rely solely on a business plan to formulate the logistics on paper, secure capital, and begin operations. Many small companies, particularly startups, never even establish a strategy.
Need Some Software to Help You Build a Business Plan?
If you're running an online business and you need a hand in creating a business plan, we have a solution for you – LivePlan. This is leading business plan software that helps you simplify your business planning, budgeting, forecasting, and performance tracking.
Why We Like LivePlan:
It has a library of more than 500 sample business plans to match every industry or niche
They offer step-by-step expert guidance and instructions to guide your online business from the very first day
The automatic financials let you create financial forecasts without hassle
It contains industry benchmarks and performance dashboards that lets you keep track of your performance as well as that of your competitors.
Try Not to Wing It
Virtually all types of online businesses can benefit from a well-structured business plan. Not only will it help you pick the right niche, but it will communicate your vision with more efficiency. It can also lead to several important revelations regarding your personal and professional path.
The most significant advantage of constructing a business plan lies in the ability to adapt. Whether it's financial trouble or countering a rival company's moves, you can always come out on top if you have a strategy to fall back on. We know the bold types will try to wing it, but a savvy entrepreneur knows the importance of ongoing business planning.