When it comes to the best ways to drive traffic to your blog to promote your online business, no one strategy works for everyone. We have compiled a list of strategies along with step-by-step guides for their execution.
When going through the list, you will see each strategy has a few things in common. They all require investment in the form of effort, time, and money. After all, hard work pays off eventually, which is the same as driving traffic towards your blog. It will take time, effort, and, most importantly, patience. Let's dive right in now, shall we?
The following are the best-tried strategies to drive stable and recurring traffic to your blog. These strategies not only guarantee visitors but recurring sales as well.
Make the best of them, and you will be closer to your goal in no time with a successful online business and both active and passive income. Here are some of the best ways to drive traffic to your blog.
Search Engine Optimization (SEO) is the Way to Do It!
SEO is the best strategy for driving traffic to your online business and/or blog in 2021. This strategy refers to optimizing your content to rank your blog post higher on a Google search.
This process is also known as making your blog post or article 'SEO friendly.' This strategy is at the top of our list is because it is the best way to drive organic traffic; it is almost effortless, and it's entirely free.
Although there is a lot that goes into making your blog post SEO friendly, the following steps are the most basic ways to do so especially, if you are a beginner.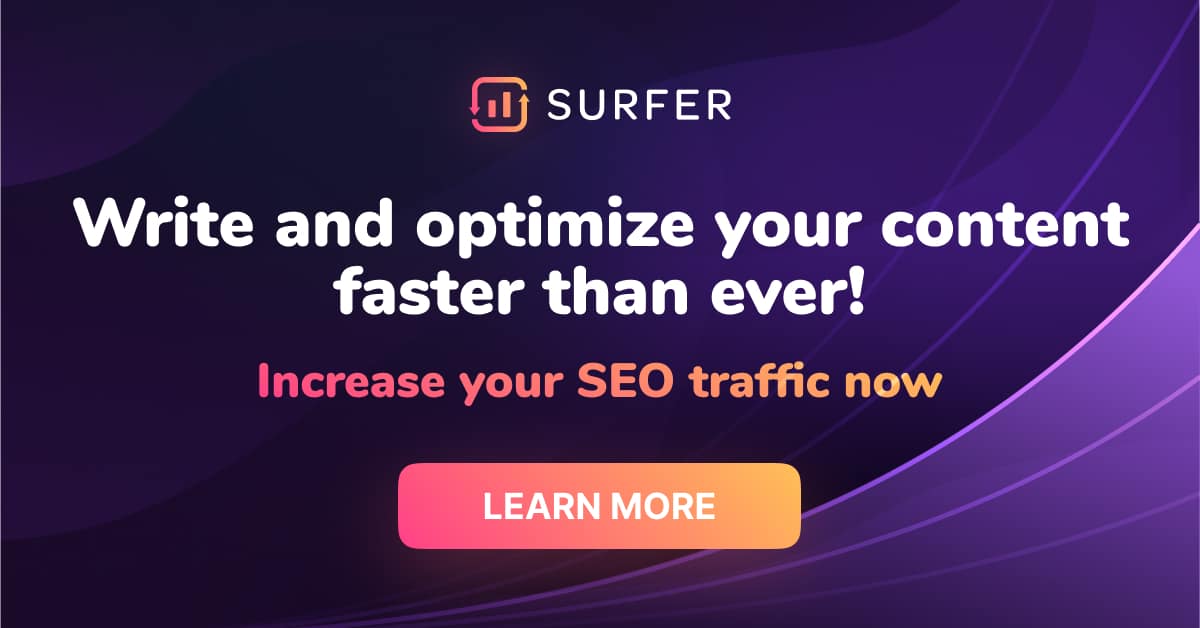 1. Step 1: Keyword Research
Using the correct keywords in your blog will make or break it. First, create a list of all the relevant keywords regarding your online business and then focus on those known for generating the most traffic for your competitors.
Seems tricky? There are keyword research tools to help you out. You can easily search by topic and domains to analyze the popularity of the relevant keywords and how your competitors have used them, and their results. One such tool is SEMRush. It's an all-in-one SEO tool that helps you in keyword research, rank tracking, backlink, and domain analysis and provides valuable marketing information.
2. Step 2: Play the Game
Research and observe what your competitors are posting, and look at how their top-ranking content is presented. Then, you can copy the format.
WARNING! You must not copy their content, word by word. It will automatically reduce your credibility with search engines and especially with Google. And you don't want that.
3. Step 3: Plan the Content
Now that you have done your research can choose a trending and in-demand topic related to your online business. Outline your content and make sure that you title it in a clear, accurate, yet precise manner.
To help you plan your content, SurferSEO is a valuable tool. What we like the most in SurferSEO is the in-depth SERP analysis tool. Enter a keyword, and you will get information on the average word count of content it's used in, the use of partial match keywords, alt text, and more. Such an advanced SERP analytics tool is one of a kind.
4. Step 4: Complete ALL the Technicalities
These 'technicalities' are necessary to fulfill as they shoot up your content's ranking on the search engine pages. Some of these technicalities include:
Writing engaging meta descriptions. Summarize your content in a sentence or two. Show your readers that you have the answer to their query and more in-depth. The meta descriptions are a couple of lines your potential client reads on the searched page so, be clever. Various SEO tools allow you to check if your meta description will attract traffic or not
Make sure that your content includes sub-headings, and any complex concepts are explained via tables or bullet points
Your paragraphs should not be more than 150 words, and a sentence should not exceed 20 words. This tip is not related to SEO, but it caters to the readability of your written content.
This strategy is definitely an ongoing task as the algorithm of search engines changes with time. Moreover, it will require more effort in comparison to the other strategies. However, this strategy allows you to create engaging and clickable content for your audiences.
Use Clickable Titles
The title of your content should also aid the audience in clicking on your link from the search page.
So, do I clickbait them? No. You shouldn't clickbait your audience as it removes credibility, which will be a loss for your online business. In the future, those clickbait titles will annoy them, and even if your content has value, they will not waste their time on it.
The title of your blog post can also make or break the flow of traffic on your website and your online business (it will affect your sales as a domino effect).
So, if your high-quality content is not getting the attention it deserves, try changing the title of your blog posts and then monitor the difference in traffic flow.
So, what does 'clickable title' mean? It means you use titles that encourage readers to click on the link. What will captivate a reader to click on a link?
Your title shows your link will provide them with a quick yet comprehensive and effective solution. Moreover, to go into detail and make it easier for you to curate captivating and clickable titles, we advise you to follow these tips.
Use power words to describe your content. These include 'amazing,' 'outstanding,' 'the best' instead of 'good,' 'decent,' etc.
Specify and paint them a picture. For instance, 'Top 10 best …' Helps them better visualize what your content offers
Make sure that your title does not exceed seventy (70) characters; otherwise, the search engine will cut the title
You must not use overly common or overused phrases. Instead, show that you are offering something unique, aiming to provide extra value, and are not writing content just for success.
This strategy for driving traffic to your blog post is not too time-consuming and will not require much of your effort. This makes it an excellent reason for you to not miss out on this trick.
Use Evergreen Content for Your Audiences
So, what does evergreen content mean? It means that your content never gets old; it always remains relevant. To explain it better, let's use the example of memes.
So you need to make your content relatable for your audience, and what else is more relatable than memes, right? Wrong. Memes are only relatable for a specific period. As the world moves forward, the format or definition of relatable memes changes.
Let's use the example of the time where YouTubers used SpongeBob time cards in their videos. It was trendy and cool back then but, now it would be considered ancient. This reduces the relatability of the content. So, avoid using methods that put your content in danger of being irrelevant.
By using evergreen content, you allow your website to earn traffic passively, which means that at some point in your life, you can earn passive income by simply tweaking your content's title a little bit to make it relatable.
Now, this strategy requires effort, and you really need to be consistent with it to earn passively from it in the future.
Allow and Invite Guest Posts on Your Website
Sometimes, people will just visit your website because someone they look up to had their guest post published on your website. This is why various online businesses give freebies for social media influencers to review them.
Similarly, you should work your way up and request or maybe purchase guest posts from credible professionals that are relevant, respected, and credible in the same line of your online business.
This strategy not only brings their audience to your website but also stamps you as a credible source of information or having a product and/or services to offer via your online business.
This is a big deal, and you should not just post anything by just anyone with a reputation. You will have to do a lot of research as we live in the times of instant cancel culture.
You do not want to be stamped by someone who, for instance, has made phobic, offensive, or racist remarks. Therefore, do not associate your online business with controversy.
Do not be discouraged if you do not get as much traffic with your first few guest posts. It takes a lot of effort and consistency to launch and maintain a successful website for an online business.
Milk the Social Media Platforms
Social media platforms are great for spreading things like wildfire. This phenomenon is also known as 'going viral' or, in modern slang terms, 'popping off.' Over three billion people worldwide use and spend a lot of time on various social media platforms. So it would be horrible for you to not cash in on them.
Apart from these popular social media platforms, you can also promote your online business on popular forums such as Reddit. After the GameStop phenomenon, you should not miss out and/or discredit such discussion forums.
Now, every social media platform has a specific algorithm that helps reach the audience. So let's take a quick glance at the guide and tips of how and what to post on different social media platforms.
Use the social media platforms that best suit your online business. For example, if your online business is related to news, opinions, aesthetics, beauty-related products and/or services, posting on Facebook, Pinterest, Twitter, and Instagram are the ideal social media platforms for you.
Moreover, make sure to study your audience and then observe what they would like to see, click, and then purchase. However, one quick tip is that to pop off on these specific social media platforms, you need to build a personality around your online business.
Social media is quick, and you need to grasp the attention of your ideal target audience while they are scrolling through a lot of content. However, they are probably scrolling mindlessly as their brain is already overstimulated with a lot of content. So, studying the target audience is very important.
Every social media platform is different. For instance, if you post on LinkedIn the same way you post on the other casual social media platforms such as Facebook, Instagram, or even Twitter, etc., chances are that your post will be slammed by the audience that consumes LinkedIn.
Engage and interact with your audience. This strategy humanizes your online business and brand. Reply to their comments and questions as this direct one-to-one interaction makes them loyal customers as it builds a relationship.
Add social sharing buttons on your website. This allows your readers to quote, tweet, and share your content that resonates the most with them. But, of course, you never know how much it will resonate with the rest of the world.
Make it viral by attaching your online business with a catchy hashtag; you can promote and hype it up so much that it becomes catchy.
Now, these tips and tricks require a lot of consistent effort, and you need to grind it out if you want your online business to go global.
If you're looking for a tool to help you manage your social media, Hootsuite is one of the best out there. The analytics are highly detailed, which is helpful for those wanting to really dive into social media management.
Use Emails for Marketing
Ask your visitors to subscribe to your weekly newsletter. This will allow you to constantly reach out to your audiences with something new each week. Now, it is up to you how you make them want to open those emails.
For that purpose, use all the tricks and strategies mentioned above. The first email should be dedicated to giving them a warm welcome, then the following email should advertise what you offer, etc.
You can also use this email strategy to announce any sales or promotional deals and notify them about your new blog post or product. However, sending a link to your subscriber is not the way to go.
You need to make sure that your email is educational and compelling enough to make them click the link. You should only ask your audience to click the link right after you provide them the most value.
The reason behind email list failures is because businesses ask the subscriber to click the link at the weakest point of their pitch.
Add Internal and Backlinks to Your Blog Posts
You need to link your different posts with each other. For example, you might mention a concept in a blog post that you have written about in a previous blog post. Then, hyperlink and link it internally.
This will make your curious readers enter a rabbit hole as they will keep on reading. Now, you have successfully created a domino effect.
FAQ
How Long Does it Take to Get Traffic to Your Blog?
The algorithms of search engines like Google tend to promote links and domains that have built a reputation of providing credible and quality content.
If you have just launched your online business, chances are that you need to post consistently on your blog for at least six months to start attracting considerable and stable traffic.
Where Can I Post My Blog to Get More Traffic?
You can post your blogs on various social media platforms to get more traffic. The social media platform depends on the type of content you are posting about for your online business. If it is related to professional skills etc., then LinkedIn is a great option.
If it relates to aesthetics and imagery, Pinterest is an excellent platform for you. Twitter, Instagram, and Facebook are also good platforms for social media marketing to generate traffic to your online business blog.
How Do I Market My Blog?
The best free and inexpensive ways of marking your blog include sharing your blog post on various social media platforms. Then, add the website to your and your team's social media, start a newsletter and email list, and use the correct keywords to increase your ranking on the search engines.
What is the Best Way to Drive Website Traffic With Facebook?
To generate traffic to your website through Facebook, you need to make a post that instantly catches the attention of the person scrolling through their feed. But, let's be honest, no one uses Facebook much nowadays.
People just use it to take a quick glance, so you have to be on top of your game here. Use big images with call-to-action texts, add the link, and add a catchy caption.
Additional Questions and Answers
When it comes to driving traffic to your blog, you need as much information as possible. This is why you should have a clear mind when going into this. Here are additional questions (with answers!) that may have come to mind. Hopefully, this makes it easier for you to drive traffic towards your blog posts.
What Type of Websites Get the Most Traffic?
Blog posts are known to attract the most traffic. So, instead of posting just videos on your website, you need to provide your viewers with written content, and if you want to add videos, you can attach them with the relevant blog post.
How Many Views or Traffic is Good for a Blog?
Ideally, you would want to earn a stable income of around $3,500 to $4,000 per month then, so you want over a hundred thousand (100,000) views on your blog post per month.
How to Monetize Your Blogs?
One of the quickest and most effective ways of monetizing your blog is through affiliate marketing, using Google AdSense. Optimize your blog and allow products to post their ads, allow sponsored blog posts, allow memberships, etc. You can choose what works best for you.
How Long Should Blog Posts and Articles Be for a High SEO Ranking?
The optimal and ideal length for a blog post article would be between 1,000 to 2,000 words. This word count is perfect as they are known to perform better with search engines. Moreover, the reader does not get bored.
Which Blog Platform is Best for SEO?
WordPress is the best platform for your website as it is easy to use, performs well on google searches, allows you to easily optimize your online business, and provides excellent tools that help rank your content on the main page.
Why Do Online Businesses Fail?
Online businesses fail because they cannot optimize their website through written blog posts and long-form articles related to their product and/or services. Even if they create blog posts, they cannot provide engaging and value-driven content to their visitors.
Conclusion
It's not all about the best ways to drive traffic to your blog. We recommend that you take traffic volumes into consideration. That said, high traffic does not necessarily equate to conversions. You need to get the attention of your target audience to convert them into loyal customers. This requires careful planning and execution of the techniques and guidelines mentioned above. So, follow these tips, tricks, and step-by-step guides for the best results.