Online accounting solutions help you better understand your business's overall health and how it's performing. Such software accurately organizes your finances and performs the accounting tasks essential for your business' success, saving you time and money.
There are plenty of comprehensive, cloud-based accounting software tools available for your reports, invoicing, bank transactions, and such. In this article, we'll review four of the best accounting software programs for small businesses by comparing their standout features and the pros and cons of using them.
Best Accounting Software
1. QuickBooks
QuickBooks is an established accounting products brand that's helped many small to enterprise-sized business owners for the past 38 years. They now serve over 7 million customers across the globe.
QuickBooks can be downloaded onto your desktop for on-premises accounting applications or cloud-based access using the QuickBooks Online version. Their applications have been designed with small and medium-sized business owners in mind.
Though both the desktop and online versions deal with receiving business and bill payments, payroll services, and the typical standard accounting tasks, they are products that work differently. The best accounting software for small business options we've chosen to compare are all cloud-based. Therefore, we'll focus on the standout features and pros and cons for QuickBooks Online.
QuickBooks Online (QBO) offers accounting tools specifically for small and expanding businesses. Since launching in 2001, it has become very popular with small business owners with no formal accounting experience. When using QBO:
You can pay a monthly subscription fee for exclusive access to the software via a web browser
You can connect to third-party financial services such as banks, payroll companies, expense management software, etc.
You'll have mobile apps access to help you manage your business on the go
You can access it via the most popular internet browsers and mobile devices such as iPhone, Android, and Blackberry
Pricing
They're currently offering four plans for small businesses:
'Simple Start' – start off right with basic bookkeeping tools – $12.50 per month
'Essentials' – to manage your growing business with automated filling features – $20 per month
'Plus' – for managing projects, inventory, and contractors – $35 per month
'Advanced' – for deeper insights and dedicated support – $75 per month
Their 'Simple Start' package for the new business owner offers '…tools to become a well-run business.' The features specifically for freelancers, solo entrepreneurs, and service-based businesses include:
Tracking your income and expenses by sorting the transactions from your connected accounts into categories for tax
Organizes your receipts; you can take a picture of them to be organized for expenses and maximize tax deductions
1099 management helps you to stay 1099 compliant by preparing and filing on time
Tools to create professional customized estimates and invoices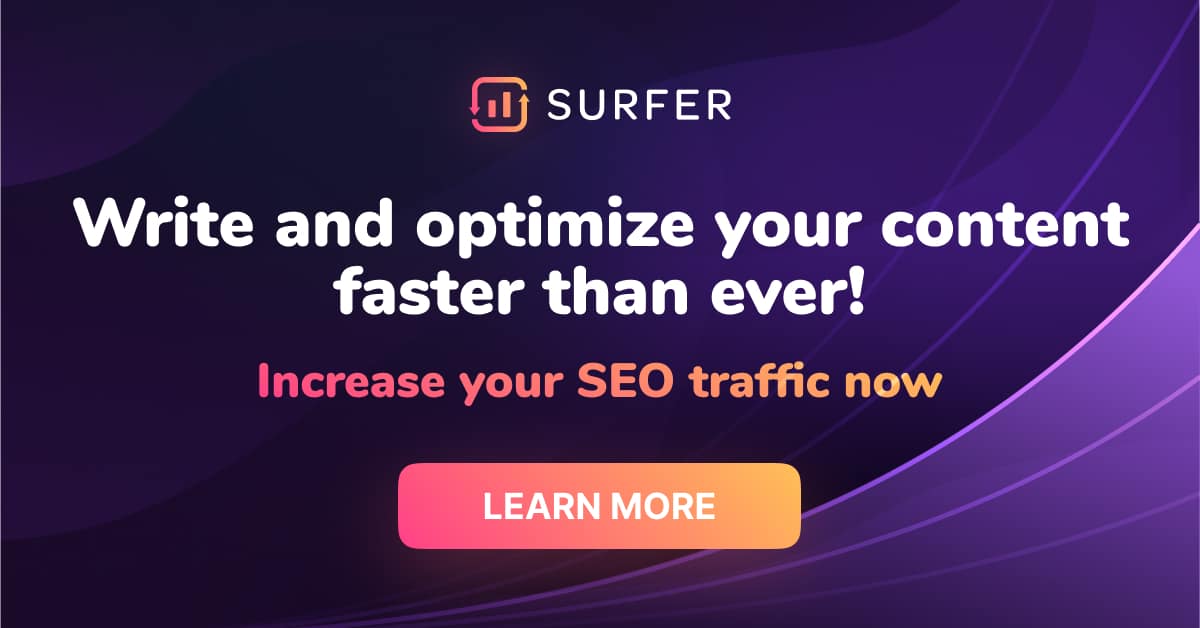 Standout Features
Live Book-Keeper Service
Their live bookkeeping services are for one-to-one access working with a certified expert to manage and maintain your books with 100% accuracy. This service includes closing your books every month, running detailed reports, and setting up QuickBooks.
Smart Reporting
This is an inclusive management reporting and financial analysis tool. It helps you to pinpoint business growth opportunities by presenting your QuickBooks account data as interactive reports. In addition, it offers insight into cash flow, profitability, and other crucial Key Performance Indicators (KPIs) unique to your business.
Pros
Users can make tracking expenses easier with the option to create rules
No need to worry about software updates and upgrades since it's cloud-based, unlike QuickBooks desktop, which requires regular software updates
Real-time access to transaction information
Has an intuitive UI with help tutorials available
Cons
Limited reporting. Some people have found reports via the desktop version better
It requires a high-speed internet access connection. When accessed using slower speeds, the experience is lagged and slow
2. Xero
Xero is cloud-based accounting software offering features and tools to support small businesses, bookkeepers, and accountants by simplifying their business tasks. In operation since 2006, their software is now being used in over 180 countries.
Xero uses unified ledger accounting, which allows people to work on the same books at the same time, regardless of where or how they are accessing them. Their features include automatic bank feeds, fixed asset depreciation, and standard reporting. They claim to have more than 200 secure connections to banks and financial services around the world.
Pricing
They're currently offering three plans for small businesses. The features provided in the plans are standard across all the types of small businesses:
'Early' – best for freelancers, sole traders, and new businesses – $11 per month
Popular 'Growing' – best for growing businesses – $32 per month
'Established' – for established businesses of all sizes – $62 per month
Their 'Early' package, suitable for freelancers, sole traders, and new business; offers the following features:
Bank transaction resolution by keeping your bank statement in sync with your Xero transaction data
Send your customers quotes and up to 20 invoices, including an add a payment service
Capture all your bills and receipts using Hubdoc for Xero to automatically store them
Standout Features
Contacts and Smart Lists
Access to a customer or supplier's complete history information like their sales, payments, and contact details.
Inventory Tracking
To keep on top of your stock levels, create invoices and orders for the items you buy and sell.
Multi-Currency Accounting
You can receive and make payments in over 160 currencies, with real-time exchange rates and instant currency conversions.
Sales Tax
Sales Tax calculations and reporting to prepare sales tax returns.
Connect to an Adviser
Using this feature, you're able to work directly with an accountant or bookkeeper for help in growing and scaling your business.
Partner Program
If you're an accountant, bookkeeper, or financial advisor yourself, by joining the Xero partner program, you can become Xero-certified and use the software for your practice's accounts. Plus, you get access to HQ to manage your clients.
Become a Xero Expert
By getting Xero-certified with online learning resources, online courses, and attending Xero events, you get listed for free as a Xero advisor in the directory.
Now let's look at some of the advantages and disadvantages of using Xero software for your online business.
Pros
Excellent reporting functionality where reports are customizable for simple or detailed reporting analysis
Clean and intuitive UI, giving you instant visibility of your financial situation. Uses machine learning to help make your bookkeeping tasks easier and quicker
Payroll providers integrate easily with Xero; it's described as being one of the most compatible systems available
Cons
Poor customer service experience. It can take time, and some advisers have been found to be unhelpful
Plans have limited expense claims and projects etc. However, their multi-currency support is only available on the most expensive plan
3. FreshBooks
FreshBooks is another great contender in our best accounting software for small businesses review. Since 2003, they've been serving millions of freelancers, self-employed professionals, and business owners with employees or contractors worldwide.
You pay a monthly subscription for access via your desktop or a mobile device. Its features include accounts payable, expense and time tracking, and industry-standard management and business reporting.
Pricing
FreshBooks has the following price plans:
'Lite' – to cover basic requirements – $4.50
Popular 'Plus' – for extra automated insight – $7.50
'Premium' – to empower your team – $15.00
'Select' – customized option for business with more complex needs
Some of the features on their 'Lite' plan include:
Unlimited invoicing for up to five clients
Track unlimited expenses
Receive credit card and bank transfer payments
Track 'Sales Tax' and view reporting
Stand Out Features
Robust Invoice and Payments
Their invoice and payment features enable you to track when your client has opened your invoice email. Therefore, clients and customers won't get out of paying you on time by claiming they didn't receive your invoice.
You'll have the option to keep track of all invoices for easy billing history management – including past and present, to help you quickly find unpaid invoices. You can also send automatic overdue payment reminders to your clients.
You can settle your accounts using your credit cards or PayPal for online payments. FreshBooks simplifies cloud invoicing with an online payment gateway to efficiently collect payments without discussing the delay with a client.
Thorough Time Tracking of Work and Payments
FreshBooks provides you with detailed and verifiable charge information should a payment dispute arise. Using the Android or iOS app, you can record your working time down to billable seconds.
Supports Unified Project Collaboration
You can work together with your team on projects to ensure your targets are met quickly and the outcome delivered efficiently. For example, you can invite team members, business partners, and third-party providers to handle projects together. In addition, various files can be made accessible for multiple team members through permission settings.
Pros
It is easy to share links for tax reference should a third party need access to your numbers
Easy transfer of your timesheets and invoices for quick payments
Templates to customize your documents for cohesive branding
Cons
FreshBooks sometimes miscategorized items when the information is automatically imported
Some of the reports and other features don't work so well via the mobile app
5. Sage
The Sage Group PLC, commonly known as Sage, was founded in 1981. It is the UK's second-largest tech company and the largest supplier to small businesses with 6.1 million customers worldwide.
They launched the 'Sage Business Cloud Accounting' and 'Sage Business Cloud Payroll' products in the US in 2012. The management tool is specifically for the self-employed, small and medium-sized businesses with accounting, payments, payroll, and time-tracking products.
Sage account software is industry-standard, award-winning software. In the main, due to its simplification of a wide range of accounting tasks. It can be used for anything from the simplest jobs to complex financial systems management.
Pricing
There are two Sage accounting software plans:
'Sage Account Start' – for self-employed and micro-businesses – $10 per month
Popular 'Sage Accounting' – powerful cloud accounting for small businesses – $7.50 per month
The main features on their Sage Accounting Start plan include:
Keeping track of money owed to you
Automatic bank reconciliation services
Stand Out Features
Sage HR
Offers help with solving your HR challenges, onboarding employees, and automating your processes for meaningful insights. This includes tools to help manage and involve your team wherever they are.
Advice for Running a Small Business
Receive advice on running your business using their articles and live Q&A sessions.
Receive Payment Quickly with Stripe
Sage is integrated with Stripe's payment app to provide a 'Pay Now' option on your invoices for you and your customers' convenience
Live Q&A Sessions
You can register for a live Q&A session with a seasoned Sage Success Coach to discuss managing your business using the Sage Business Cloud Accounting tools.
Pros
In-depth reporting function with option of financial comparison of two different periods
Different customization options, including customizing the information collected from customers and vendors
Links to your bank accounts and credit cards to run multiple reports
Cons
Complex and time-consuming to set up and use, it requires assistance from a Sage expert to get the most out of it
Poor customer service
Key Features of Accounting Software
Below is a list of some of the essential features that quality accounting software for small businesses should include:
Time-saving options to reduce the amount of time spent keying data into the system
Basic financial reporting such as income statements and balance sheets, to highlight financial gains and losses
Basic accounting functions such as invoicing, account reconciliation and accounts payable
Prepare and filing of applicable tax regulations, e.g., 'Sales Tax'
Payroll and time tracking options if employees are involved
Expenses tracking reporting for reimbursements
Benefits of Accounting Software
Here are some of the benefits to small businesses using accounting software:
Know the Financial Position of Your Business
Using accounting software to work with your business numbers helps you to stay in tune with how your business is doing at any time. For example, it's easier to spot cash flow gaps or credit problems with a particular customer. Many business owners tend to leave accounting tasks until it needs to be done during periods like tax reporting. With software, your reporting is done throughout the year.
Direct Online Access to Your Accounts
Cloud-based accounting software allows you to show your accountant or whoever needs to see your records the relevant information by simply sending them a link or extracting what's required.
Centralization
With most cloud-based products, you'll have all the account management tools you need in one place. This saves the money required to buy additional software and time in learning how to use it.
Stay on Top of Tax Reporting
At-a-glance, you'll see how much tax is payable on your invoices and how much tax you've paid over a specific period. In addition, you have the option to prepare your tax reports accurately so that they can be filed on time.
Accurate Information
Since the software takes care of all the calculations, your data has a greater chance of higher accuracy than it would when using a calculator, especially if you're not the only person working with your numbers. Calculations are also much quicker. Once everything is set up, it works like a dream.
No Chance of Losing Information
With cloud-based accounting software, you can retrieve information at any time, from anywhere. Therefore, if you lose a physical copy of something, you can access it via the program; all financial data is in one place.
Save Money
As a new online business owner, one of your priorities is to make savings where you can. Accounting software pricing plans tend to be cheaper than the hourly rate of a professional bookkeeper or accountant. Most applications are easy to use and offer tutorials and help should you need them.
FAQ
Is There a Better Accounting Software Than QuickBooks?
QuickBooks is one of the most popular small business accounting software solutions. But if you don't think it's right for your business, here are some similar cloud-based alternatives:
Xero
Xero has been helping small businesses to simplify their accounting tasks since 2006. The software provides access to supplier and customer sales, payments history, and contact details. This is valuable information when doing business with a customer or supplier for the first time. In addition, it has an inventory tracker to help you keep on top of stock levels and replenishment.
Their multi-currency support feature is excellent for businesses that operate in countries worldwide. However, it's only available on their most expensive plan.
FreshBooks
FreshBooks are known for serving self-employed, freelancing, and small businesses with employees or contractors. With affordable price plans, their standout features include notifying you when your customer has opened your invoice email and detailed billing information that accurately records your time down to the second.
FreshBooks haven't got all their reporting functionality to work, and it does via the desktop as yet. Therefore, that's something worth bearing in mind.
Sage
Sage Group PLC has been around since the early '80s. Their recently launched Sage Business Cloud Accounting products look after new online business owners by offering advice in starting a new business. Also, access to experienced Sage success coaches for live Q&A sessions and in-depth reporting options allows you to compare your financial data over two periods. However, their UI may take time to get to grips with.
Which Is Easier to Use QuickBooks or Xero?
There's little difference in terms of ease of use, and it will probably be down to personal preference. They both offer great dashboards for easy viewing of your business metrics.
QuickBooks UI is clean, simple, and customizable and great for a quick overview of the reporting, you'd most be concerned about, including profit and loss, bank account balances, and sales. Xero's UI is also user-friendly, with a simple minimalist design.
Should Your Accounting Software Also Act as an Invoice Generator?
It all depends on your business. You can consider using accounting software with this functionality if you generate or expect to generate lots of invoices. Invoice-generating functionality can be helpful for freelancers and the self-employed.
What Does an Online Accounting Service Do?
Online accountancy, or cloud accounting, is working with an accountancy firm online to manage your business finances. This saves time and extra money in purchasing and learning accounting software. Another online accounting method is using software to do your own accounts and then working with an accountant for expert services not provided by the tool.
Can I Use Accounting Software with Payroll Software?
Luckily, many cloud-based accounting software solutions include payroll functionality. Therefore, no need to purchase separate payroll software when you can manage everything from one place.
Recommendations
Below, we'll reveal our choice of the best accounting software for small businesses.
Runners-Up
QuickBooks
We think that QuickBooks has got you covered if your business is service-based. Many new online business owners tend to start off freelancing or as solo entrepreneurs, and some of QuickBooks features cover the necessary tools without complication:
Tracking income and expenses
Organizing receipts
1099 management
We especially like their Smart Reporting tool. It can be used to see growth opportunities. Often, new business owners are so tied up with carrying out their services they don't have time to think about future growth and automating processes. This unique tool may help in inspiring ideas.
Tools to help create customized invoices are great for branding and professionalism. In addition, their intuitive UI with accompanying help tutorials will help save the new business owner time.
Why Is QuickBooks Our Runner Up?
They could have included features for the e-commerce business in their starter plan. After all, e-commerce is also a popular startup business type. However, their dedicated support is only part of their 'Advanced' and most expensive plan. New online business owners need as much support as possible and shouldn't be charged extra for it.
Xero
Xero understands how important small businesses are to the global economy and try to help make them as efficient as possible.
We believe they had the new online business owner in mind with products like their 'Contacts and Smart Lists.' To make informed decisions on who to conduct business by accessing information like their payment history is incredibly useful.
Xero knows new businesses can also start by selling products. Their inventory tracking tool is handy in keeping on top of stock levels and invoicing.
Another great idea from them is their multi-currency accounting feature, handy for online business owners trading worldwide.
Why Is Xero Our Runner Up?
Only including their multi-currency as part of their 'Established' price plan is a significant disappointment. Businesses just starting out can also have a global presence; we feel it's a little unfair that a new online business should have to pay for an 'Established' price plan to use this feature.
Best Choice Overall
FreshBooks
FreshBooks is the best all-around for catering to the different needs of the new online business owner. Moreover, they appear focused on keeping more money in your pocket using unique methods to get paid quicker and offer affordable pricing plans.
Why is FreshBooks the Best Accounting Software for Small Business?
It's advantageous to have confirmation of when your invoice has been accessed and read
It's also very useful to have your money collected automatically from your client once it's due. This makes your life slightly easier by avoiding awkward conversations
You can automatically send friendly payment reminders to your clients when their balance is overdue
You can produce evidence of the number of billable hours worked
You have the option to collaborate with business partners and your team members
They certainly thought out of the box when coming up with these features for a comprehensive accounting software specifically for small business owners
Accounting Tools for Your Online Business Prosperity
Sage software didn't make it into our top three. Despite being one of the best in the industry for accounting software, they're slightly out of touch in meeting the specific needs of small online business owners.
Their tools didn't stand out as being designed with startup owners in mind. However, we did like the option to include a 'Pay Now' button at the end of invoices as perfect for all-around convenience.
We hope that we have helped you find what you're looking for in the best accounting software for a small business. Luckily, most options offer 30-day free trials, so you can try before you buy. If you find an accounting tool you like, it will help take your online business to the next level.