Are you tired of feeling lost in the vast digital world, trying to figure out how to set up a successful business website? Look no further!
In today's fast-paced and technologically advanced society, having a strong online presence is essential for any business. Whether you're starting from scratch or revamping an existing site, our comprehensive guide will provide you with everything you need.
You'll expect to learn about how to set up a business website that will attract customers, increase conversions, and help your brand thrive in the competitive digital marketplace.
So let's dive in and get started!
Determine the Purpose and Goals of Your Website
An effective business website should have a clearly defined purpose and goals. First and foremost, you need to decide what the main goal of your website is. Is it to:
serve as an informational hub
promote products and services
allow visitors to make purchases
Once you have determined your primary goal, you need to establish secondary goals that support the primary one. Once the goals are established, you can begin to design the website to bring these goals to life. A web design for financial advisors will have a different goal and layout than a legal website or an e-commerce page for example.
Make sure that the layout and content are logically structured around the purpose of the website and the goals associated with it. By setting up a good business website with a clear purpose and goals, you can ensure that your business's online presence is a success.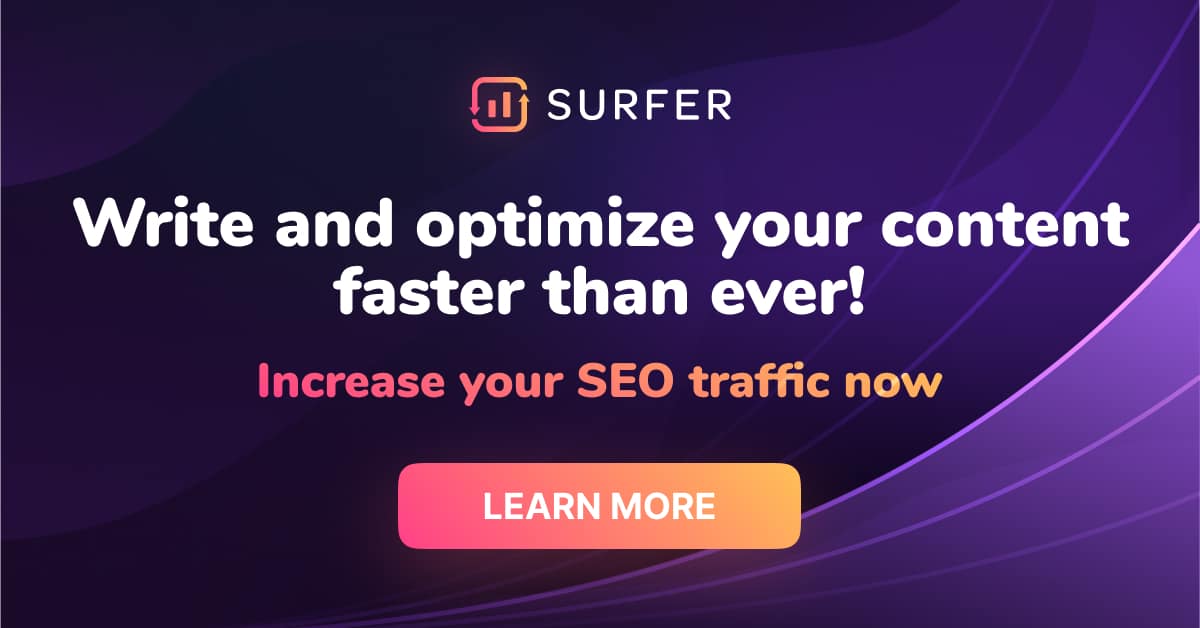 Select a Reliable Web Hosting Service
When considering how to set up a business website, setting up your business website, make sure to choose a reputable web hosting service. There are several factors to consider when choosing the right web host for your business, including:
reliability
security
performance
One consideration is the size of your site. If you have a small or modest-sized website, a simple shared hosting plan may be enough. On the other hand, if you have a larger website with more complex features and graphics, you'll likely need a more robust hosting plan that includes dedicated servers.

Another important factor to consider is how many sites you're hosting on the same server. If you have only one site, then shared hosting may be fine. If however, you want to host multiple sites on one server, then you'll need to invest in a dedicated server plan.

Additionally, make sure to check out the company's customer support policies and procedures. A good host should offer 24/7 customer support so that any issues can be quickly resolved.
Choose the Right Domain Name
When choosing a domain name for your business website, be sure to select a name that is both unique and descriptive. Choose a domain name that accurately reflects the company's services or products. Avoid using acronyms or words that are associated with a competitor.

Register your domain name with an accredited registrar. Make sure to update the DNS of a registered domain if you are using a different hosting service from your domain provider. The last step is to create a web hosting account and install the required web software.
Create a Professional-looking Design
When designing the website, keep things simple and create clear navigation menus. Research professional-looking design elements and pick the style that reflects your business image best. As you build the site, avoid any technical jargon which makes it difficult for users to navigate.
Make sure to create the website with both users and search engines in mind. Ensure that your pages are not just informative but easily readable by search engine crawlers. Regularly review and update the content so that your website is up-to-date and relevant to the latest trends.
A professionally-looking website can be a great marketing tool for any business. It can help increase:
brand recognition
credibility
overall visibility
A few tips on how to create a good design are to keep the layout simple and easy to navigate, incorporate good visuals and keep it responsive for different screen sizes. Furthermore, make sure to include a contact form, complete with contact information and an embedded Map to make it easy for customers to reach out for inquiries.
Make It Mobile-friendly
With a little bit of planning and effort, you can make your website mobile-friendly. Here are four tips for how to set up a business website that's mobile-friendly:
1. Use Responsive Design
When considering how to set up a business website, make sure to use responsive design. This means that your site will automatically adjust to different screen sizes, so users on all types of devices can easily find what they're looking for.
2. Make Use of Vertical Space
Make sure to take advantage of vertical space on mobile devices by displaying content in a column instead of in a list format. This will give users more control over how much information they see at one time and make navigation easier.
3. Use Images Sparingly
Unless you have a good reason to do otherwise, avoid using large images on your website. Instead, focus on using smaller images that are easy to load and scroll through on mobile devices.
4. Keep Text Concise and Easy to Read
It's important to keep the text concise and easy to read on mobile devices, as users have less time to spend on your site than they would on a desktop computer screen.
Make It User-friendly
A good business website should provide an intuitive and inviting user experience. Start by making sure your website has a modern and professional design. Include clear calls-to-action which makes it easy for visitors to find important information.
Use a well-written copy that accurately describes your business and products or services. Furthermore, use appropriate images, videos, and other content types – such as infographics – to break up long sections of text.
Make sure your website is easy to navigate and includes helpful features such as:
search tool
customer login
customer service
contact information
Make sure your page loads quickly and your content is formatted correctly. Taking the time to review these elements will help you to create an attractive and user-friendly business website.
Create High-quality Content
Creating a successful business website requires planning and a commitment to providing high-quality content. Once these elements are secured, businesses should create content specifically for their target audience. High-quality content can include blog posts, articles, user reviews, product descriptions, and videos.
A great business website should have quality content that is clear and concise. Every business has a unique story, and this should be showcased on the website. Important information should be featured prominently, such as:
a company mission statement
a company history
a concise yet detailed list of services
Additionally, any content should be optimized for SEO, so potential customers can easily find the website. Keeping content short and to the point is key – there's no need to overwhelm visitors with too much information. Content should also be regularly updated and optimized, including retargeting and email campaigns.
Optimize for Search Engines
You'll need a content management system (CMS) like WordPress, which has several excellent plugins for search engine optimization (SEO). These plugins will help your website rank higher in organic searches. They can also provide valuable insights into your audience's behavior.
Here are more SEO strategies to take:
1. High-Quality Images
You'll also want to use high-quality images and copious amounts of relevant content, as well as structured and semantic data to enhance website visibility. These tactics help build a strong website that functions well and appeals to Google, Yahoo, and Bing algorithms.
2. Crawlable and Keyword-Rich
Ensure your website is crawlable, making sure you exclude pages with duplicate content and check for broken links. Use keyword research to identify target keywords relevant to your products and services and incorporate those into headlines, subheadings, and body copy. Additionally, add meta tags and alt tags to each page to further optimize.
3. Create Backlinks
Create backlinks to your website by guest blogging, creating outreach campaigns, and connecting with influencers. These efforts can help your page rank higher in search engine results pages, helping to maximize your visibility.
It is also important to ensure that your website is always updated with fresh content and features. By following these guidelines your website will be more appealing and optimized for users and search engines alike.
Add Social Media Integration
Modern businesses need a website, but they also need to be active on social media to stay competitive. A website should have a good design, but it should also be easy to use and incorporate social media features. There are several ways to integrate social media into a business website.
1. Create a Dedicated Tab
One way is to create a dedicated tab on the website for social media. This tab can include all of the company's current social media accounts, as well as links to all of its posts and pages. The tab can also have widgets that display recent posts or tweets, for example.
2. Automatically Embed Social Posts
Another way is to make sure that each post on the company's social media account is automatically embedded in the website post body. This means that readers don't have to click through to the account page to see the latest posts.
3. Combine Both Methods
The best way to integrate social media into a business website is probably a combination of these two methods. As long as every post on the company's social media account is automatically embedded and users can easily follow all of the company's channels, they will be able to stay up-to-date with what's happening without having to visit each page separately.
Learn How To Set Up A Good Business Website
Creating a great business website doesn't have to be a daunting task. By following these steps and understanding the basics, you can create an effective website that boosts your business's success.
You can learn more by exploring our website to check out the different services and programs offered. Start driving measurable results now!
FAQs
What Platform Should I Use to Build My Business Website?
There are many platforms to choose from, including WordPress, Wix, Squarespace, Shopify, and more. Consider your budget, technical ability, and the features you need for your website when choosing a platform.
How Can I Make My Website Visually Appealing?
To make your website visually appealing, choose a color scheme and fonts that reflect your brand, use high-quality images and graphics, and keep the design clean and easy to navigate. Consider hiring a professional web designer if you don't have design experience.
What Content Should I Include on My Website?
Include information about your products or services, your company history, contact information, and customer testimonials. You may also want to include a blog or resources section to provide additional value to visitors.
How Can I Optimize My Website for Search Engines?
Use relevant keywords in your content and meta tags, include internal and external links, optimize your images with alt tags, and regularly update your website with fresh, high-quality content. Consider hiring an SEO expert for assistance.
How Can I Ensure My Website is Secure?
Install an SSL certificate to encrypt data transmitted through your website, use strong passwords and two-factor authentication, regularly update your software and plugins, and regularly back up your website data. Consider hiring a web developer to handle website security for you.