Building a website on your own to jump-start your online business is easier than you may think with today's technology there to help make the process quick and simple. The finished product is undoubtedly one of the most rewarding experiences for every online business owner.
To help you with the process, we've created this comprehensive guide on building your website. We'll cover all steps, starting with the basics, and give you actionable advice on choosing only the best services for your future website.
How to Build Your Own Website From Scratch
Thankfully, building websites is much easier today than 10 years ago when do-it-yourself website building was the only way. One of the main reasons behind dropping the idea of DIY websites is that many online business owners were discouraged by the coding skills required. But that's no longer the case.
With modern Content Management System (CMS) platforms and website builders, even absolute beginners can create a website. The whole process, however, can take anywhere from a couple of weeks up to six months.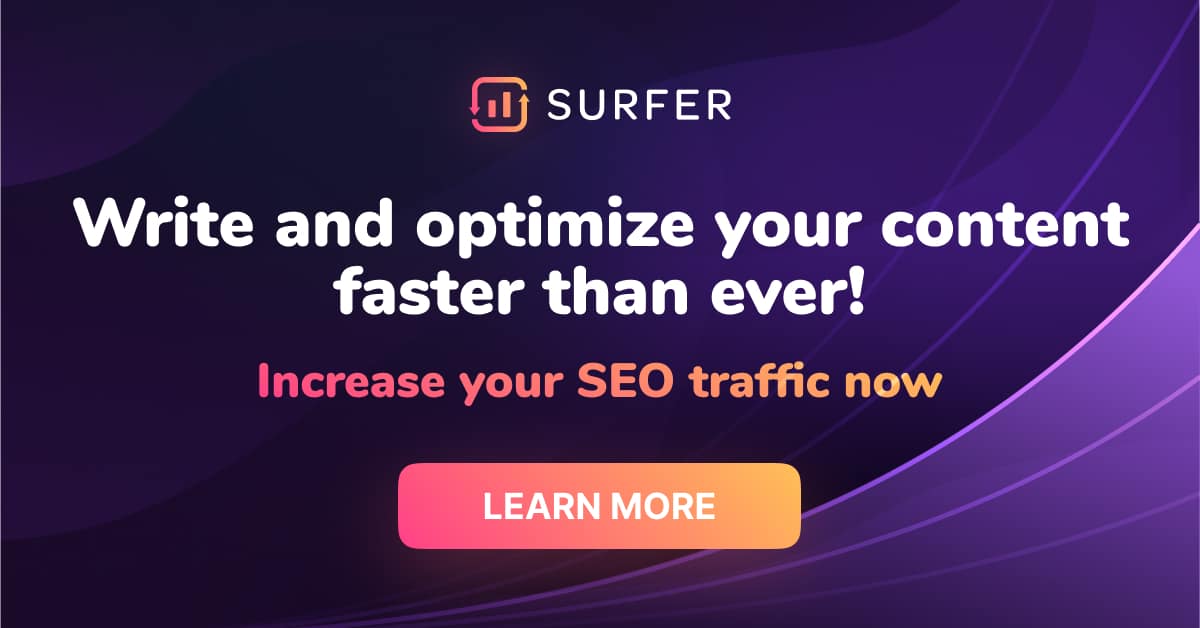 Fortunately, we've assembled this guide to help you stay on track. We're going to cover all aspects of building a website, including:
Registering a domain and signing up with a web hosting account
Choosing the right website builder for your online business
Customizing your website design and structure
Picking a design template/theme
Adding content/pages to your website
Setting up a navigation menu
Previewing and testing your website
Let's jump right in.
Choosing a Domain Name
Choosing the right domain name for your online business can be your make-or-break point. You might think customers will visit your website no matter the domain name, but that couldn't be further from the truth.
There are a few reasons why having a functional domain name is essential:
It Gives the First Impression
Your website's URL is the first thing a customer will see. You want it to look appealing, represent your brand, and be easy to digest.
It Helps With SEO
Matching your domain with your primary keyword or online business name can help you rank higher on Google.
It Promotes Your Brand
By having the right domain name, you boost brand recognition.
Selecting Domain Name and Branding
Choose the domain name at the same time as when you're sorting out your branding because both need to be done at the same time to ensure your brand has domain name options available.
Choosing the Best Domain Name
Let's have a look at some tips and tricks to help choose the best domain name tailored to your online business
If you have the chance, always go with the ".com" extension. There are tons of innovative custom domain names out there, such as ".blog," but these are harder to remember for an everyday user.
Domain Name Stat shows that 34.99% of global registered domains use the ".com" extension. While being unique is excellent in many areas, you want to stick with the crowd on this one and avoid opting for a hard-to-remember custom domain name.
If the domain name you plan on using is already occupied under ".com," you can try ".org" or ".net." If none of these options work, you're better off coming up with a new name to fit the ".com" extension.
Try not to overstuff your domain with unnecessary details. Keep it short and to the point. Aim for six to 14 characters, with 10 being the golden middle.
Two main disadvantages of long domain names are a higher risk of typos at the user end and being harder to remember.
An easy-to-remember domain name shouldn't have numbers or hyphens in it. Hyphens are most usually associated with spam. By no means do you want your brand-new website to be seen as such.
Another disadvantage of hyphens and numbers is they're prone to typos, just like long names.
Double letters are a great way to confuse users.
Just like hyphens, double letters are prone to typos and might result in traffic loss.
Use Domain Name Generators
A good idea to help pick the best domain name for your online business is to use GoDaddy.
Just type a keyword, and the software will give you a list of available domain names, including the price.
Most web hosting companies will include a free domain name in their service. This can save you a lot of money since some domains can easily cost more than $1,000.
However, keep in mind that most domain names are free for the first year. Each consecutive year can cost around $15 annually.
With hundreds of millions of registered domain names, chances are yours might already be trademarked.
An excellent place to check for trademarks is Trademarks Justia. Just type the name in the search box, and they'll show a list of existing or similar brands.
Register a Domain and Sign Up for Web Hosting Account
Now that you're familiar with the do's and don'ts of choosing a domain name, it's time to proceed to the next step – register your domain name.
When it comes to domain registration, there are a couple of options to choose from:
Domain Registrars
These are companies that sell domain names.
Web-Hosting Companies
They provide your website with the necessary services to run correctly, including a domain name.
An ideal option would be signing up for a domain name with a web hosting company. This way, you save time and money and can deal with everything in one place. Many web hosts offer a free first-year domain name, with pricing plans starting from $3 per month.
Sometimes, web hosting companies might not offer a country-specific domain extension (.fr, .es, .ru), and that's when you want to go with domain registrars.
How to Choose the Right Domain Registrar?
Here's what to look for in a domain registrar:
Price
Check for pricing right away. You'll find some registrars with a first-year-free domain name ramp up the per-month fee the following year. Make sure to inform yourself about renewal prices. Don't forget to check for domain transfer fees or any other hidden charges.
Domain Registration Period
Most domain registrars offer a one-year domain name plan with the option of automatic renewal. However, you'll find two-year plans at some places. If you're just starting, it's best to go for a one-year solution. You can turn on automatic renewal at a later date.
Transfer
There could come a time you're not happy with your domain registrar. You'll want to make sure that you'll be free to move to a new domain registrar in case that happens, no strings attached. As stated by the Internet Corporation for Assigned Names and Numbers (ICANN), you have to stay with your initial registrar for 60 days before moving to the next.
Add-Ons
While at the checkout page, double-check that all additional add-on boxes are unchecked. Some domain registrars will have add-ons automatically pre-checked to your bill.
Customer Support
Maybe you won't need help setting your domain name and getting started. But in case you do, it's nice to have a professional at hand.
Internet Reviews
Run a quick Google search of the domain registrar. Always check for user reviews, terrible user experiences, and similar reviews. You don't want to deal with an unreliable domain provider.
Industry's Leading Domain Registrars
Now that you know what to look for in domain registrars, here's our overview of some of the industry's leading companies:
1. Domain.com
Domain.com is one of the industry's oldest domain registrars. Other than domain name services, they've expanded into web hosting and have their own website-building platform. If you're starting an international online business, they have 25 country code domains.
Some notable add-ons include privacy protection, email, SSL certificate, or malware protection. The drag-and-drop website builder is free, and you also get some essential SEO tools and a PayPal integration.
Their pricing for a ".com" domain is $9.99, while the ".net" costs $12.99.
2. GoDaddy
GoDaddy is the internet's largest domain registrar with more than 82 million domains and over 20 million active customers. Other than domain names, they also offer web hosting, SSL certificates, web building, and email marketing services.
Its high reputation has made room for more competitive pricing, and that's why GoDaddy is known to be one of the more expensive solutions on the market. The pricing for a ".com" extension is $17.99 per year, while the ".net" is $34.99. However, you will get discounts on your first year with them.
Note: The default setting for domain purchases with GoDaddy is two years, so you'll want to adjust that to one year manually.
3. Hover
Hover is a famous domain registrar with a straightforward and accessible platform. They offer reasonable prices and won't rip you off in your second year. The ".com" extension will cost you $12.99 the first year, while the ".net" is $15.49.
If you're looking for a simple company that will not annoy you with upsells and will do what you ask it to, you'll want to consider Hover.
However, what might come as a downside is that their customer service is not 24/7. They are available from 8 a.m. to 8 p.m. during the weekdays and from 12 a.m. to 5 p.m. on weekends EST.
4. Namecheap
Namecheap has quickly become one of the most widely used and trustworthy companies in the industry. They offer decent pricing and free WHOIS protection that replaces the domain owner's personal information. This is a great plus for those especially concerned about privacy.
You'll love how straightforward everything is with Namecheap, and we believe you'll appreciate the nonexistence of upsells.
Other than domain names, this company offers domain email forwarding, web hosting services with a one-click WordPress installation, VPN, and website apps.
It's also one of the few domain registrars that is not bombarded with negative customer support reviews.
Prices for a ".com" extension are $8.88, and the ".net" is $10.98.
5. NameSilo
NameSilo is currently the second-fastest growing domain registrar worldwide. The whole registration process is relatively straightforward, there are no upsells, and the prices are pretty reasonable.
The ".com" extension sells for $8.99 per year, and ".net" for $11.79. There are no renewal upcharges nor hidden fees.
If you're looking for bulk domain purchases, this company will be your best option. They offer discounts for orders on more than 50 domains, and the price drops with the more purchases you make.
They also offer WHOIS protection for free. If you're looking for custom domain names, NameSilo has tons of them.
6. Google Domains
Google Domains is a domain registrar coming from one of the world's most famous companies. Other than a domain name, you get free privacy protection forever.
They also have a straightforward DNS management tool selection. You can turn on Domain Name System Security Extensions (DNSSEC) that keep your domain name free from spoofing and cache poison attacks. On top of that, Google has a verification system that adds another security layer to your website.
Google Domains has over 300 TLDs (top-level domains), with the ability to discover the most popular ones for your keyword range.
The prices start at $9 per year, with no upsells or hidden costs.
Domain Registrars vs. Web Hosting Providers
We've given you an overview of domain registrars for a domain name purchase so you can instantly sign up with a web provider afterward. There are some benefits to this approach, including:
Better long-term pricing
Easier account cancellation
More convenient domain names management
However, signing up for a domain with a web hosting provider has its disadvantages as well:
Lack of special discounts
Less overall convenience
Troubleshooting may require contacting different companies
Additional configuration steps
How to Choose a Web Hosting Provider?
Choosing a web hosting company is essential when building a website from scratch. You'll need a place where all your files and data will be stored, and it's exactly what web hosting companies do.
If you were to open a clothes shop in your city, you'd need to rent a physical location for it. The same goes for websites. To launch one, you need to rent an online space.
There are dozens of web hosting companies out there. Most domain registrars we covered in the previous section also offer web hosting services, and most of the web hosts from the list below will provide domain registration. However, when looking for a web host, you want to get the best possible deal.
Hosting Environments
When signing up for a hosting plan, you have three options: shared hosting, virtual private server (VPS) hosting, and dedicated server hosting.
The first option, shared hosting, is the cheapest one, and it means your website shares a server with other sites. A possible downside to this approach is that your website might load slowly if another site receives a sudden traffic surge.
VPS hosting uses a dedicated portion of a server for your website exclusively so that you won't experience these inconveniences.
Finally, dedicated server hosting is where you get a special server specifically for your website, and you're in complete control over storage and power.
There's another option called cloud hosting, where your server will run on massive public cloud storage, combining the power of hundreds of servers. It's the best option to maximize a website's uptime because you won't have to worry when any server goes down.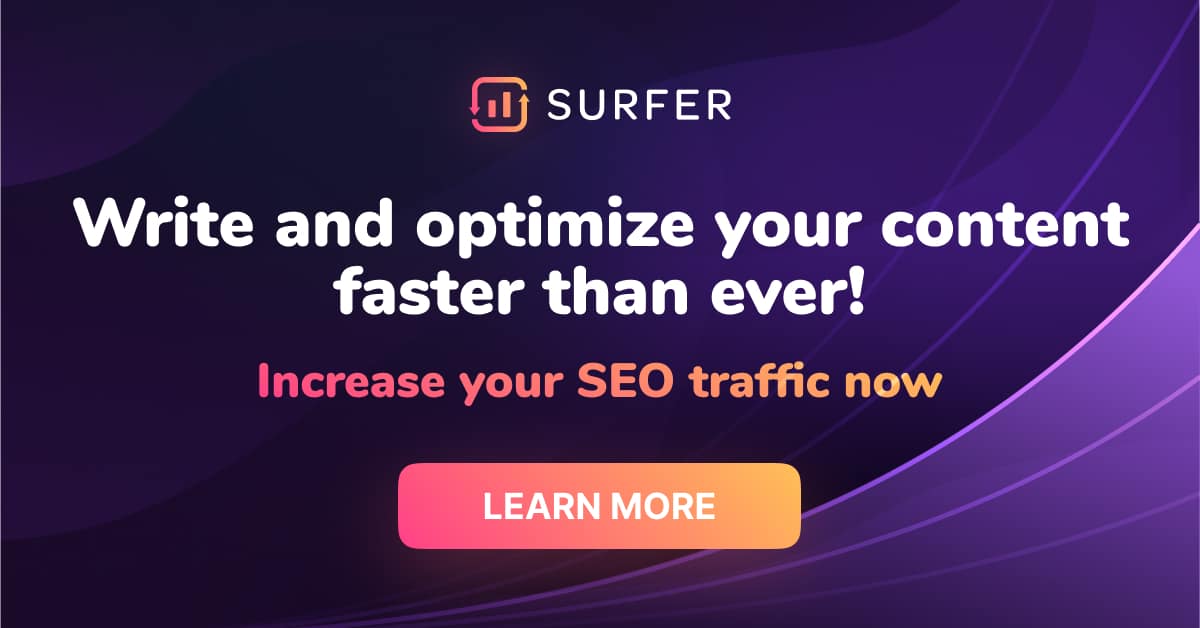 What to Look For in a Host Provider?
Free Domain Name
Some web hosting companies will give you a completely free domain name (not secure), others will provide you with a first-year free plan and then apply annual fees, while some won't have the welcome offer. Your best choice would be the second one. Luckily, some of the world's best web hosting companies offer solutions of this kind.
Free SSL
Secure Sockets Layer (SSL) is a must-have for every reliable website, especially if you're launching an online store. Your website will be recognized as safe and protected from phishing, data breaches, and other fraudulent actions. Some web hosting companies make you pay for SSL, but you can get a better deal – a free deal.
Strong Industry Reputation
At least this one is easy to verify. Run a Google search or read Reddit or other community sites for honest feedback. Also, check the company's website. Have they won any reputable awards? Do other tech companies recommend them?
High Uptime Running
Go for web hosts that guarantee an uptime running time of at least 99%. This means that your website will be up 99% of the time. This statistic tells you the company is relatively fast in solving the issues that might cause your website to go down.
Strong Customer Service
Building a website from scratch means spending hours on minor details. Chances are you're going to need help at some point. You want that help to be at reach 24/7. Check your web provider's website to determine whether they have a live chat or other contact forms available anytime.
Domain Name Management
If you opt for buying a domain name from the same web hosting company, make sure it allows you to manage and renew your domain registration.
Backups
Will your hosting company do backups for you? A lot of solutions offer daily backups to keep your data safe in case of an emergency.
Leading Web Hosting Companies
Now that you've got a clear idea of what qualities to look for in a web hosting company, here's an overview of the industry's leading web hosting companies.
1. Bluehost
Bluehost is the world's most reputable web hosting provider. With almost three decades of online presence, they have become the official WordPress-recommended provider. It's the best all-in-one domain registration and web hosting solution for new online businesses.
With Bluehost, you get a free SSL certificate, an easy step-by-step setup, a free domain name for your first year, and 24/7 support. All these features will cost you $2.75 per month for your first year.
They have different plans for different online business types, so you can choose between shared hosting (for small businesses and blogs), online stores (WooCommerce hosting), and a managed WordPress (scalability for growing a website) plan.
2. Hostinger
Hostinger is one of the fastest-growing web hosting companies with a variety of services. It's also one of the most small-business-friendly solutions.
With their hosting plan starting at $2.19 per month, you'll get a free domain and SSL certificate, which is very similar to Bluehost.
They have a $0.99 monthly plan, but it doesn't include a free domain, which might be great for those who purchased one separately. However, this plan offers only 100GB of bandwidth, with other ones having unlimited usage.
Hostinger has various plans to satisfy every online business's needs, so you can find the best one for your company.
3. SiteGround
SiteGround is one of the industry's top-rated hosting providers. With them, your WordPress website will be secured and run as fast as possible. If you're looking for a company that will always have your back with friendly support, then SiteGround is worth considering.
Some of the features included in their hosting package are daily backups, WP caching, free SSL certificate, and CDN. Their plans start from $6.99, up to $14.99 per month.
Choose the Right Website Builder for Your Online Business
After choosing a domain name and signing up with a web hosting company, the next step is selecting the web builder. Now, what exactly is a website builder? Well, it's a set of tools that allows you to construct your website without having to code.
Some website hosting providers will have their own page builders, but you're also free to choose from dozens of the industry's quality solutions.
Here are a few questions to consider before choosing a builder:
What website type are you building?
Do you have any particular design type in mind?
How much are you ready to invest?
Qualities to Look for in a Website Builder
Ease of Use
You want a beginner-friendly website builder with drag-and-drop features and a short learning curve.
Variety of Design Options
Does your website builder offer various themes to let you tailor the website according to your preferences? If the answer is no, don't bother with it.
Add-Ons
Does it include plugins to add specific features and visual effects?
Support
You want a website builder with 24/7 support because who else is going to help you when you run into a problem at 2 a.m.?
Price
If you're low on budget, know that there are great free options (see list below).
Popular Website Builders
1. WordPress
WordPress is a content management system (CMS) that lets you create a website from scratch without using any code. WordPress has got you covered whether you're creating an online store, an educational website, a blogging platform, or an auction site.
You can choose from thousands of plugins and themes to customize your website in any way you want.
Probably the best thing about WordPress (other than its accessibility) is the extensive community and out-of-this-world customer support. You'll never feel more welcome and supported than among the WordPress community.
2. Wix
Wix is a great small-business website builder. If you're running a small online business, an online store, or you want to build a portfolio, you'll find templates to match every online business type.
Their pricing plans are a bit more expensive than Squarespace and come with limited storage space (up to 25GB for the VIP plan.)
Some of Wix's most remarkable features include a drag-and-drop feature, exceptional templates, text animations, and automatic site backups.
3. Squarespace
Squarespace has arguably some of the best templates of all page builders. Whether you're creating an online business website, an online store, a portfolio, or an educational website, you'll find something for each niche.
This platform gives your website that premium look without stressing you out.
Also, all websites built with Squarespace are SEO-friendly and maximize search results prominence.
There's also a built-in analytics tool to help understand your website performance, your visitors, their behavior, traffic origin, and more.
There are four pricing plans, the most popular one being $18 per month. With all plans, you get a free domain, SSL certificate, unlimited bandwidth and storage, SEO features, 24/7 customer support, basic website metrics, and much more. They also include a free trial.
4. Shopify
Shopify is the industry's leading e-commerce website builder. If you're creating an online store, you should consider this solution. You'll find some of the most innovative features, such as augmented reality (AR), that let users enjoy your products in their realistic version.
There's a wide variety of themes to tailor your specific online store style. Unlike WordPress, Shopify runs on its own servers, and that's why you have to pay a monthly fee to use its benefits.
Their plans start at $29 (best for new businesses), $79 (best for growing companies), and $299 (increasing businesses with two or more retail stores.) All plans include unlimited products, 24/7 support, free SSL certificate, gift cards, shipping discounts, and more.
Pick a Design Template/Theme
Once you've picked a website builder, you can start visualizing your website. Most web builders have pre-designed demo websites you can import and use as your own. However, you don't want to leave it at that.
You want your website structure and visual elements to represent your online business values, speak to your audience, and portray a specific company personality. The way you'll design your website depends mainly on the nature of your online business.
Fortunately, most page builders have industry-filtered templates and themes for enhanced personalization.
Most free themes will have just enough features to get you started, but you can also go for a premium theme.
Benefits of Premium Themes
Enhanced customization options
Regular customer support
More authenticity due to more users opting for free solutions
Commonly Used WordPress Themes
Here are some of the most commonly used WordPress themes you can get for free, but that also come with premium features:
1. Astra
This is one of WP's fastest loading and most customizable themes. It's an excellent choice for all online business types, including e-commerce stores.
2. Divi
Just like Astra, you can build any website with Divi. There are hundreds of pre-designed templates to customize your website however you like.
3. OceanWP
This is one of the most straightforward themes with many powerful features. It's super-fast due to its lightweight size.
All of these themes integrate well with Elementor, which is the industry's leading page builder tool. Whether you want to add images, customize buttons, typography, or add space between elements, it has got you covered.
Customize Your Website Design and Structure
When customizing your theme of choice, you want to pay special attention to the background, colors, and typography. These are the main parts when it comes to design.
Some general rules of thumb to follow are:
Research the Competition
How do your competitors structure their websites? What do they do differently from each other?
Imagine your website from the clients' perspective. If you were the customer, what kind of approach would you appreciate? What would you like to see featured on the website?
Be Functional
You want to pick a template that matches your online business niche. If you're starting an online store, go for a multifunctional design or the one specifically built for e-commerce businesses.
Both your website design and structure are essential in attracting customers, but also the search engines. Without a clear site structure, Google will have a hard time seeing the potential in your website.
Imagine navigating an online store selling jewelry without being able to browse for jewelry types. All you see are necklaces, bracelets, and earrings of different materials just scattered over the main page. It's an example of poor site structure.
All website content should be easy to find and navigate. That's why you want to categorize your products or blog posts.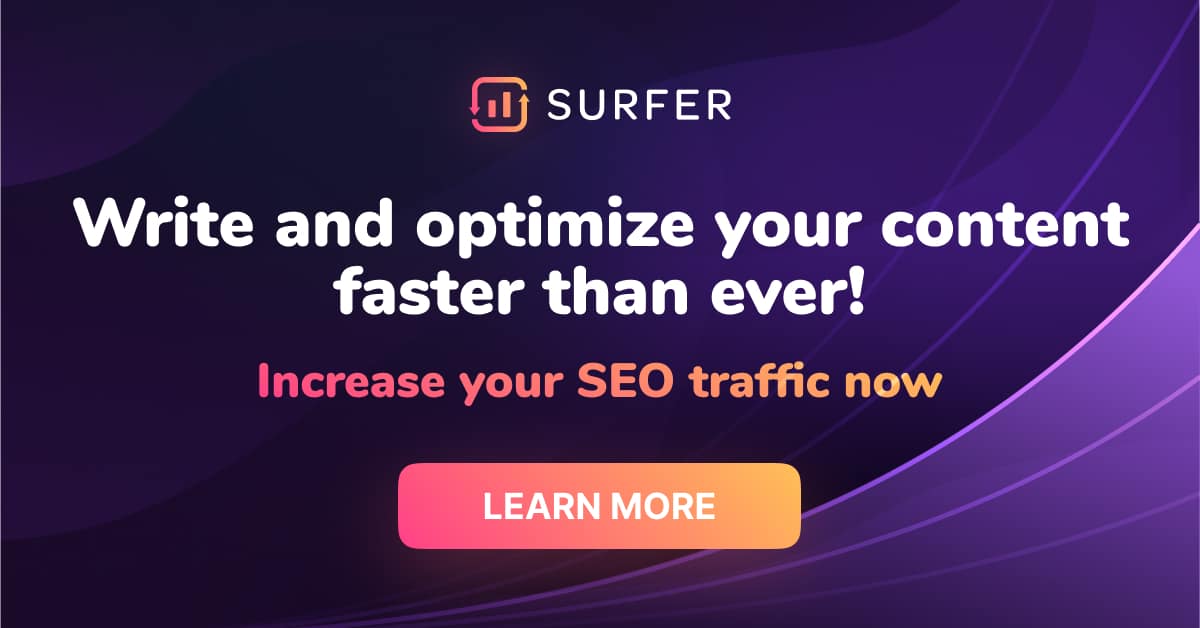 Site Structure Factors You'll Need to Maintain
1. Taxonomies
These are categories and tags that help structure the content. With categories, you group post topics. Tags describe your post in detail.
2. Internal Links
This is how you connect the content on your website. If you're writing a blog post, you want to link one post to another in a logical way.
3. Navigation
This is how you guide visitors through your website.
4. Breadcrumbs
These are secondary navigation schemes that show the user's location on the website.
Add Content/Pages to Your Website
Creating content on your website is highly niche-dependent and will be different for every website, even for those belonging to the same niche. However, there are some standard pages every well-organized website should have:
Home
The Home page is the page your visitors will see first, and it's where most of the action happens. More than anything, the content here should be engaging, captivating, and professional. If the visitor doesn't feel intrigued by visiting your home page, chances are they'll leave in less than a second.
You should include a brief overview of your online business and its primary goal, what services it offers, and how it can help the customer. You want to feature your logo, your best products, and a call to action (CTA) button to encourage a subscription, purchase a product, share, download a free guide, etc.
About
The About page is where you talk about your online business in detail. You want to thoroughly present your mission, goals, vision, and accomplishments. If you're the only one involved, you want to add your picture and a short biography. You can do so for every other staff member as well. Most importantly, share information that makes you and your online business special.
This is where you want to bring the best out of storytelling. You can tell a story of how you got the idea behind the online business, or share interesting stories related to your brand, etc.
Think of it as a page that should emotionally connect with visitors and humanize your work.
Services or Products
This is where you present the services your online business offers. It's the single most important page when it comes to converting visitors to customers. That's why you want to dedicate enough time to optimize this page for a premium user experience. In general, you want to quickly, but effectively, present each service and add a link to its specific page for those interested.
Here's an essential tip about content building your Products page:
No matter the products or services, focus on their benefits for the customer rather than the features. Apple has done a tremendous job for its marketing by shifting the focus from features to benefits.
When presenting the iPods, Steve Jobs referred to them as "1,000 songs in your pocket." Most competitors went with the usual "Storage for 1GB of MP3s." This is an old-school example of benefits vs. features that you want to incorporate into your content. Just make sure it comes naturally and does not seem forced.
If you're selling products, you want to put some thought into product photography and offer images from different angles. If needed, you can even shoot product videos.
Blog
Having a functional blogging platform is especially important for driving traffic. It's also one of the best methods for bonding with your audience. You can share stories behind each service or product, write industry-related news, answer your customers' frequently asked questions, or even write on non-business-related topics.
The main point of a blog is to capture the reader's attention by making them recognize your expertise in the field. Writing blog posts is often challenging and requires a lot of research. When brainstorming blog topics, check for current trends, most frequently searched items in your niche, and similar topics.
Contact
This is where people interested in your service can reach you. This page is your tool for getting to know your customer's needs, desires, or doubts.
Some information you can share here includes your email and physical address or a phone number. This is where you can import contact forms or have a live chat section.
You can also include the links (or preferably buttons) to all your social media platforms, as some users may find it easier to contact you there.
Set Up a Navigation Menu
The navigation menu on your website has a significant impact on how accessible its content is. It should be clear to visitors where things are from the very first moment. If not, they won't spend much time trying to figure it out.
Here's some advice to follow when setting up the navigation menu:
Plan it Out
Sketch it out on a piece of paper or make a scheme in Excel. You want the pages w at the top menu (navigation) to sound familiar to the visitor (Home, Services, Contact, etc.)
Keep the Tone Friendly
We've already discussed that the most commonly accepted term for the page where your products will be listed is "Services" or "Products." Naming it "Marketplace" is not something visitors are used to.
The Menu Should Stand Out
A typical place for a navigation menu is at the top of the page on a desktop browser or aligned to the right or left on browsers on mobile devices. You want to keep it at the same place at all times, and it should be clearly visible.
Include the Logo
The most common placement for a logo is the top left-hand corner of the navigation menu. By clicking on it, the visitors will get redirected to the home page, which is a more convenient way to navigate the website for some users.
Make it Responsive
Make sure the menu will look good on all devices. That's why you want to use what we call a "hamburger menu" for mobile devices. To save space on mobile devices, the menu will shrink to three horizontal lines (hamburger menu), and the viewers can access the menu by tapping on the "burger."
Preview and Test Your Website
Thanks to modern page builders, you can track every change you make in real-time. However, you might miss some parts during the initial design and structure creation. That's why you want to take some time to preview the website before publishing.
Here's a list of questions to ask yourself when making sure everything is in top form:
Did you add enough content?
Are there any typos in the text content?
Are all buttons and links working and redirecting to the right place?
Does the website load quickly?
Does everything stay in place when you visit the website from your phone?
Is the formatting consistent?
Does the website open on all browsers? Check for loading speeds and overall performance on Safari, Chrome, Mozilla Firefox, Opera, and Edge. These are the browsers most of your traffic is likely to come from.
There's a preview button on your website builder that lets you see how a particular page looks on different screen sizes. Most web builders will have a desktop, tablet, and phone screen preview.
Make sure to run your website through all of these and look for any formatting irregularities. On the mobile version, for instance, some text lines may slightly overrun an image. You want to fix these tiny details so the website aesthetics are flawless at publishing.
Finally, the best way to preview your website is by sending its URL to your friends and family. After spending months working on a website by yourself, it's easy to oversee minor irregularities. A fresh pair of eyes can do much better at catching the details.
After double-checking everything and having the website checked by people you trust, you're ready to publish your first website.
FAQ
How Much Does it Cost to Build a Website from Scratch?
The answer to this question depends on the website type, amount of customization, vendors, etc. On average, building a website from scratch will cost approximately $200 upfront, with an additional $50 for monthly maintenance.
These prices are primarily valid for sites built with Customer Management Systems (CMS) such as WordPress. Your main costs with a WordPress site will be choosing a domain name and a web hosting provider.
If you plan on hiring a professional web designer, expect the price to go up to $6,000 upfront, plus $1,000 for yearly maintenance costs.
How Hard is it to Build a Website?
We can safely say that building a website from scratch has never been more straightforward. Thanks to hundreds of tutorials on YouTube, dozens of online courses, and articles like this one, anyone can build a website.
However, things get more complicated than simply creating a basic website. The first steps are relatively easy to follow, and you can get a website up and running in one hour. However, the real work begins when you start designing pages and optimizing content for SEO.
Drag-and-drop builders such as Elementor make it relatively easy to stuff pages with content. But you should get used to a lot of tweaking and remodeling to achieve desired results.
Another thing that may slow down your website's progress is your possible lack of SEO knowledge unless you're already experienced with it.
These skills can take months to learn. But if you can afford a few extra months learning web design, go for it. If not, it might be a good idea to hire a professional web designer, or at least consult with people from your surrounding area who have experience in the field.
How Long Before My Site Appears in Search Engines?
In general, it takes search engines between four days and four weeks to index a new website. This also depends on your site's crawl ability, structure, and popularity.
Here's how to help speed up the process:
Include valuable content with text built around longtail keywords.
Make sure your website is easy to use.
Set a navigation bar.
Check the robots.txt file to make sure it allows the Googlebot to crawl your website.
Use Google Analytics and Search Console.
Create a sitemap.
Get links by outreaching to other online businesses.
Create social media accounts and link them to your website.
What is the Easiest Website Builder?
There are many effective website builders on the market today. The easiest one, however, has to be WordPress.
WordPress is the leading content management system (CMS) that powers more than 41% of all websites. This is 10 times more than the other most commonly used web builders.
Its success lies in its ease of use and flexibility that helps you make different website types fast. Plus, thousands of YT tutorials and web articles (including ours) allow users to build websites with WordPress.
What is the Easiest Way to Build Your Own Website for Blogging if You Don't Know How to Write in Code?
The easiest way to build a website for blogging without coding experience is Wix. Not only is this website building platform free, but it's also reasonably simple and has a collection of hundreds of great web templates.
You can also use WordPress. This CMS platform is relatively easy to use, and the coding you might need to do at times is simple CSS scripts to get around a specific page design quicker. But you can find ready-made scripts on the internet.
Note that this is not mandatory, and you can design any website type in WordPress using page builders such as Elementor that require zero coding skills.
Recommendations
Thinking about how to build your own website might be too challenging for some people. Maybe you don't have enough time to invest in creating new skills, or you need to start your online business ASAP.
If so, we've got a few solutions for you. You can either buy a website or build a website with the help of the industry's leading online businesses.
Below are our recommendations for both solutions.
Buy a Website
Human Proof Designs
Human Proof Designs is one the most feature-packed platforms for new online business owners. HPD offers dozens of services, including website purchases. All sites from their repository are high-quality. You can choose from a variety of niches and always count on professional customer support.
Why We Like Human Proof Designs
Detailed website vetting and selection
Frequent updating of new websites
Competitive pricing plans
Cons
Lacks revenue-generating website offers at times
FE International
FE International is one of the fastest-growing financial services companies in the U.S. It offers a wide range of services related to buying and selling online businesses. Whether you're a serious investor or a first-time buyer, FE International has got you covered.
Why We Like FE International
Easy to use
Regularly updated
High sales success rate
Comes with a buyer satisfaction
Cons
Instances of low-quality asset
Flippa
Flippa is currently the world's most popular platform to buy and sell online businesses. It has a record of more than two million transactions. You can also purchase domain names and apps with Flippa. What's nice is that you can find starter sites with histories of very little traffic AND established sites with a couple of thousand dollars in monthly revenue.
Why We Like Flippa
Largest website offer
Over two million successful transactions
Beginner-friendly
Cons
More fraudulent offers than on competitor sites
Build a Website
Human Proof Designs
Human Proof Designs offer the industry's most sophisticated tools for building websites. By handing your website to our professionals, all aspects from managing site performance to SEO and accountability will be done with great care.
Why We Like Human Proof Designs
Inclusive working environment
Exceptional customer support
Comprehensive SEO growth roadmap.
Monthly reports on site statistics, performance, and planned work
Cons
Might be pricy for those on a low budget
How to Build Your Own Website: Debunked
Starting a website is one of the best decisions you can make for your new online business. It's when your work becomes accessible to the world.
Hopefully, after reading our beginner guide on building your own website, you have a clear picture of the process and steps behind creating your online presence.
If you decide to build a website entirely on your own, make sure to set realistic deadlines and give yourself enough time for each step covered in this guide.
Each decision you make can have a significant impact on the overall performance of your website. Arm yourself with motivation, confidence, and perseverance, and the results will come naturally.