As a new online business owner, your goal is to drive organic traffic to your website. To achieve this, careful consideration of your choice and use of keywords is essential.
This article is for you if you need to know how to use keywords in your content to boost your business' ranking in search result pages.
By the end, you will have hopefully learned how to select the right keywords based on the search terms your target audience uses and how to use them effectively in your content to balance your audience's happiness with Google's search results.
We'll also recommend three keyword research tools to help you generate and decide which keywords to focus on for quality traffic and conversions.
Before we get into the different types of keywords and how to use them in your content, let's look at the purpose of keywords and their association with SEO.
Search Engine Optimization
Search Engine Optimization, or SEO for short, is essentially the practice of increasing your content's chances of visibility on search engines such as Google, Bing, and Yahoo. This involves using quality content and keywords. The more prominence your web pages have, the more likely you will attract prospects and returning customers to your website.
Keywords are the words or phrases entered in queries when someone searches the web. A search engine returns the best web pages that fulfill that query based on the content's quality and matching keywords.
It should be noted that there are many other aspects related to how Google decides which web pages to return from a search and how they rank. In fact, its algorithms use over 200 factors.
Before writing and keyword placement begins, you'll need to find out what your ideal customers are entering into search engines when looking for an online business like yours. By getting to know them, you can learn what content they'd more likely to be interested in.
Outsourcing your SEO to a company like Human Proof Designs is another approach you can take if you don't have the required SEO knowledge or if you don't have time to handle it yourself.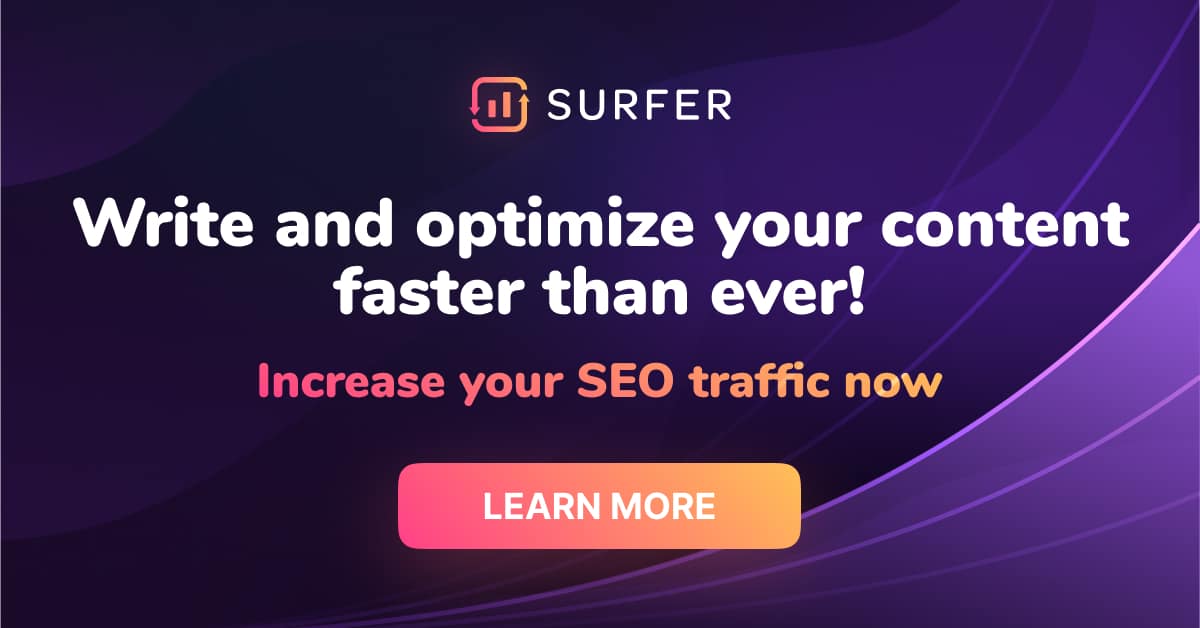 Understanding Your Target Audience
As an online business owner, your aim is to connect with your audience through your content.
Get to know the type of content they'd like by:
Hanging out at the same places online as they do. For example, to find out their interests and pain points, consider joining social media groups where they're most active. This information can be used to create content they'd be interested in and encourage them to see what your offerings are all about.
Notice how they express themselves. Do they use any unique terminology about your business? When you say how your offerings will solve their problems using their language, they'll feel understood and connected to your brand. As a new online business owner, you'll be rewarded with conversions when you work at refining this skill.
Get to know what search terms they're using by:
Entering a Google search for businesses like yours and looking at the 'People also ask for' and 'Related Searches' sections for ideas of what people might enter into Google to find you
Using keyword research tools to generate a list of keywords to incorporate in your content. Later we'll discuss some great keyword research tools to consider
You'll understand more about your customers as time goes on. In the meantime, study their language to learn how to satisfy their search intent.
Understanding Search Intent
Search intent or user intent is the reason why someone carries out a particular search. Google aims to rank the pages that best suit a search term and its intent. Therefore, you need to create content suited to your audience's search intent.
To help decipher what a user's ultimate goal is, here are the four most commonly used types:
Informational Intent
When a searcher is looking for specific information, they tend to enter terms like 'how to…,' 'what is …' or 'where is …' Google understands informational-type queries on a deeper level. For example, if 'Mozzarella cheese' was entered into a search, Google would return recipes where mozzarella cheese was a key ingredient instead of providing its history. For how-to queries, Google knows that videos are more likely to satisfy the intent.
Navigational Intent
This is when a user wishes to visit a specific site. For example, those wanting to visit Instagram will enter 'Instagram.'
Commercial Intent
When people plan to buy something in the future, they tend to look for recommendations for the best version of it and the best businesses to purchase it from. They'd enter search terms such as 'what is the best…to buy…' 'what is the cheapest…' etc.
Transactional Intent
This is when a user is ready to make a purchase. They typically enter keywords such as 'price' or 'cheapest.' The user wants to complete an action (conversion).
Another way to provide content specific to your audience's needs is to create it based on phrases used for text or voice searches. The two main types of keywords are head terms and long-tail.
Keyword Types
Head terms are searched using two to three words. There are more possibilities for intent with these types. For example, if the search query was 'blueberry cupcakes,' options include wanting to buy some or wanting a recipe to make them.
Long-tail keywords are more specific and provide an easier-to-understand intent. A 'blueberry cupcakes in Texas' search query is likely to mean that the user is looking for businesses in Texas that sell blueberry cupcakes.
For your new business, it's better to focus on using long-tail keywords as they're less competitive; you'll have a better chance of ranking higher on Google and attracting traffic that will convert due to expressing a direct interest in your offerings.
Primary and Secondary Keywords
These are the keyword phrases you'll use in your content to gain traffic. Primary, as the name suggests, is your main keyword phrase. These should be placed in prominent areas of your content for good SEO, where attention is naturally drawn. We'll take you through specific keyword placement tips in the 'How to Use Keywords in Your Content' section later.
Your secondary keywords are typically referred to as head terms – e.g., 'homemade cupcakes' 'cupcakes in Texas' – and their purpose is to essentially support your primary keyword.
How to Insert Your Keywords Naturally
Your content should read naturally – like having a conversation with your friend. This is why long-tail keywords are good – they're closer to how your audience speaks, therefore easier to integrate naturally into your content. Here is an example of how a primary and secondary keyword term can be used in a sentence naturally:
'If you're looking for the tastiest 'homemade blueberry cupcakes in Texas,' come down to so and so … for the best 'homemade cupcakes' in town!' It's both natural and makes excellent use of long-tail keywords.
We've covered how SEO and keywords work, the different types of keywords and what to focus on to help grow your traffic. In the following few sections, we'll discuss the content itself.
How to Use Keywords in Your Content
Before putting pen to paper, you need to be clear on why you are writing this content in the first place. What type of outcome do you looking want?
For content that works for your audience and you as an online business owner, you'll need to balance providing value with achieving the outcome you're looking for.
How Many Keywords Should Be Used?
Think about how your keywords can be used for reader engagement and help to drive your message forward. They should be woven into your content and relatable to each other.
The way Google's algorithms are set up has changed over time. Before, it would rank a page higher for having the most occurrences of a keyword. But then, people would stuff their content with keywords, which resulted in a dreadful reading experience. The moral of this story is to value quality over quantity.
The Best Places to Include Keyword Phrases in Your Content
As well as sprinkling your keywords throughout your content, it should be employed in areas where your audience and Google bots look to verify your content will satisfy their needs. Consider the following tips when merging your keywords and content:
Include as part of your title and subheadings – formatted as H1, H2, H3, etc. – tags. Headings help make content easier to digest, especially on smaller screens. Placing your keywords in headers makes the content scannable, and at the same time, reminds visitors that they're on the right page.
If possible, include it in the first sentence; if not, include it in the first 200 words.
As a rule — that should be applied loosely – in shorter articles, try to include your primary keyword once every 100-150 words and every 1,000 words for lengthier ones.
Include 'Alt Text' (Alternative Text) for your images. Its purpose is to describe what the images are. Not only does this practice provide extra information to Google, but it's also picked up by screen readers so your blind and low vision visitors will get to enjoy your content in its entirety.
In SEO-speak, the above is referred to as 'on-page SEO.'
'Off-Page' SEO Tip: Include Your Keyword Phrase in the URL address for the page
Include your keywords in the meta description. This is a concise summary to let your audience know what your webpage is about. Google includes your meta description when returning your page as a result. Its purpose is to encourage a click-through to your content. Check out our FAQs for more details on meta descriptions.
FAQs
How Many Keywords Should You Use On a Page?
Search engines focus on value and the intent of keywords used rather than how many times it appears in your content. It is better to think about how your keywords will serve the purpose of your post.
To begin with, focus on five keywords that complement each other and help distinguish your business from your competitors, then gradually increase them. Depending on the length of your post, your primary keyword should appear every 100 to 1,000 words, and your secondary keyword can be placed throughout your content where possible and as naturally as possible.
How to Use Keywords for SEO in a Meta Description?
Include your primary keyword in the first sentence of your meta description. Ensure both Google, and the reader understands what the post is about using structured sentences. Include at least one or two of your secondary keywords in the second sentence. For example, if you sell electronic products, include some of the specifications you know your audience will be interested in.
Google tends to truncate meta descriptions to 155-160 characters, so it is recommended that an effective meta description is 50-160 characters long. Look at some of your competitor's meta descriptions for help with making yours unique and stand out.
Where to Use Keywords in an Article Introduction?
Use your primary keywords in the first couple of sentences, in the first 200 words, or at least within the first paragraph of your introduction. Include one or two of your secondary keywords if you can work them in naturally.
How Do You Write Keyword Rich Content?
To write effective search engine optimized content:
Decide on the keywords you want to use to determine your rank based on search volume. Make a list of keywords and all your keyword ideas in a spreadsheet. As a new online business, it's better to focus on using long-tail keywords as they're less competitive.
Include keywords in your main titles and subheadings formatted as H1, H2, H3, etc. tags.
For longer pieces, include a contents list to allow your audience to quickly get to the sections they're interested in.
Anticipate the questions your audience might have and provide the answers.
Include a descriptive URL that includes your primary keyword and explains what your content is about.
Include internal links to point to your content and other pages on your website. This means your visitors will spend more time on your site, signaling to Google that your site is authoritative and should be ranked higher.
Ensure your content is well structured, organized, and written to provide value to your audience and achieve a business goal.
How to Use Quora to Come Up With Keywords for SEO?
Popular question and answer website Quora can be used to find long-tail keywords and ideas for content.
First, sign up for a free account, then begin your long-tail keyword research.
Create Useful Titles and Content From Questions
Once logged in, check out the 'Top Stories for You' for a list of questions based on the question preferences you provided during registration. Click on a question to see the last time it was asked and how many people viewed it.
This tells you the most popular questions being asked; use that information along with questions from the 'Related Questions' section for long-tail keyword terms and content topics.
How to Create Titles and Ideas for Content?
When entering a one- or two-word search term in the search box – e.g., 'blueberry cupcakes' – some of your results may look similar to these:
What is the best method to make blueberry cupcakes?
How many calories do blueberry cupcakes have?
Then use the results for the following content topic ideas:
3 of the best blueberry cupcake recipes.
Note: You'd still rank for 'blueberry cupcakes' even without the 's.'
How to make blueberry cupcakes for the health-conscious?
Design your titles to inspire your audience to always want to read them.
How Do I Use LSI Keywords to Rank My Content in Relevant Searches?
Here is an example of how you can use keyword synonyms to ensure your content reads naturally and helps search engines better understand your content and target audience.
It is vital to use LSI terms throughout your content to make it clear to Google what your content is about.
Use answer and question website Quora to help you find LSI keywords:
Copy and paste a Quora question into a Google search.
Scroll down for the 'Related Searches' section for LSI keywords.
The ones you choose to focus on will determine what type of traffic you get. The more specific you are in matching how your audience would phrase something, the better.
Recommendations
Your competitors are increasingly using keyword research tools to engage their audience and increase conversions. Here are three research tools that we think are currently the best on the market.
Ahrefs
SEO competitor results tool Ahrefs is well known for having the world's most extensive backlink index. This tool can be used to study your competitors to find out the keywords they're using and their backlink and SEO strategies. Here are some pros and cons for using Ahrefs:
Pros
Alerts to keep you informed about new and lost backlinks, website mentions, and keyword ranking
Performs site audits to analyze your website for common SEO issues and monitors the SEO health of your website
Provides quick access to technical support and help
User-friendly, with power data filters to help you go through and analyze the data
Cons
High monthly fee. Price plans start from $99 per month
Its web traffic information not as good compared to similar tools
It does not integrate with Search Console or Google Analytics
Why We Like Ahrefs
We think this tool can benefit new online businesses by helping them get ahead of their competitors using its novel metrics insights – e.g., return rates and clicks from search results – to which competitors may not have access. They also specialize in backlinking; small businesses would greatly benefit from ranking higher on Google when high-quality websites point to their content.
SEMrush
SEMrush has a strong focus on SEO. Some of its key features include tracking keyword strategies used by competitors and looking for backlinking opportunities. A trusted tool used by many small and large businesses worldwide. Great for ideas to access new channels for your business and helps with understanding search intent.
Pros
Highlights the technical aspects of your website that could be tweaked for a higher search ranking
Has a logical and intuitive UI
Offers a free 14-day trial
Offers technical help and support via phone, email, and chat
Cons
Pretty expensive. Monthly plans start from $119.95 per month
Only provides search engine data for Google
Why We Like SEMrush
We like it because of its feature for recommending technical problems with your website. For off-page SEO purposes, Google prefers websites that provide better user experiences, e.g., quick page loading times. This is valuable for new online businesses to climb up the ranking system.
SEMrush also focuses on backlinking opportunities. Again, useful for smaller businesses, the more activity Google sees on your site, the more you'd be considered an authoritative source.
Long Tail Pro
Long Tail Pro is a powerful keyword research tool that focuses on generating unique long-tail keywords and conducting a competitive analysis for sites ranked highly on result pages.
Pros
User-friendly and intuitive UI, designed for beginners
Offers a 10-day fully refundable trial period
Uses all keyword metrics to generate quality long-tail keywords
Offers quick insights into how your current keywords are performing
Cons
A fee is required to access some features
No free version available
Why Do We like Long Tail Pro?
We think Long Tail Pro was specifically designed for the new online business owner since it offers just what they need when starting out:
Its focus on long-tail keyword generation means that smaller businesses can rank for terms with less competition/smaller search volumes since established brands with large marketing budgets tend to leave these types alone
Using Long Tail Pro, you can find out what your competitors are doing well for SEO strategy inspiration and find any missed opportunities you could execute
It points out websites that rank high for particular keywords. You can study these businesses to see what's working well for them and strategy ideas
Using the Keywords That Get You Noticed
From our three favorite keyword tools, we've decided that Long Tail Pro is the best for small business owners in finding the keywords that will work positively for your content. It's been designed with beginners in mind (as opposed to SEO and marketing professionals), which will help with using it.
In this guide, we hope you have learned how to use keywords in your content and find the best ones to rank higher in Google searches. Your content should be helpful, relevant, and speak your audience's language. When they enjoy reading your content, they'll be inspired to return to your website for more. Then while there, they'll look into your offerings and convert.
It can take some time before your content gets on the first page of a Google search. By applying these tips, being consistent, and with patience, you'll get there.