Most people don't think about choosing a web host until they're faced with that decision. It isn't something taught in schools or talked about in casual conversation. Yet, it's one of the most significant decisions you need to make as an online business owner. While you don't have to contend with property leases like the owner of a brick-and-mortar storefront, you still need to find a third-party provider to host your 'storefront' – a website.
If you're struggling to find the right web hosting solution for your business, you've come to the right place. Read on to discover what web hosting means and essential factors to consider when choosing a provider for your online business.
How to Choose a Web Host Provider
Before we get into the main factors to consider when choosing a web host, let's get some basics out of the way first.
Web Hosting, Defined
Web hosting is a third-party service that helps you publish your website or application online. Think of that brick-and-mortar storefront lease analogy – It's almost the same thing. When you sign up for web hosting, you pay 'rent' for space on someone else's physical server to store the data you need to run your website.
This space on a provider server ensures that your website is always available for anyone who wants to visit it. Host providers are responsible for maintaining those servers and protecting them – and the data stored on them – from malicious attacks.
However, not all web hosting providers offer the same thing, and some may be more suitable for certain types of websites than others.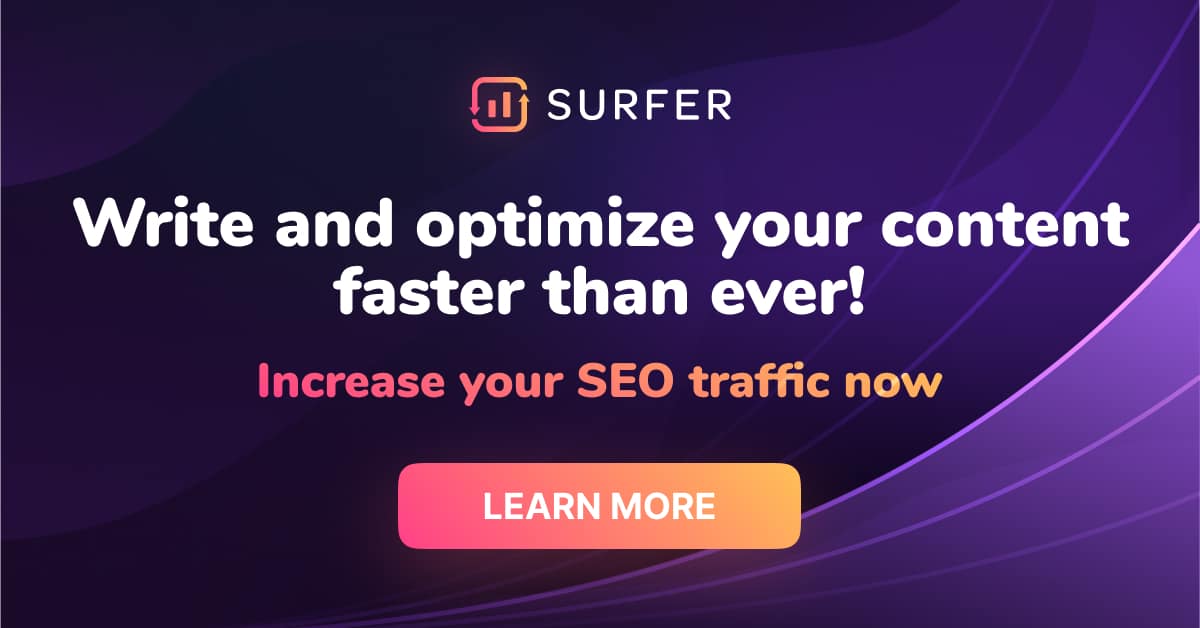 The Factors
One of the biggest mistakes new online business owners make is choosing a hosting provider that doesn't suit their needs. To avoid that potentially costly mistake, check out some factors you need to consider before shopping for a provider.
Host Server Speed
Having slow load times for your web pages doesn't bode well for your online business. According to a recent survey, over half of consumers admitted that page speed plays a vital role in their willingness to buy from a website.
Slow page loads can increase the probability of bounce, according to Google. As the seconds tick by, there's a 32% chance that the visitor will leave. The takeaway is to find the fastest web hosting you can afford.
Understand Server Types
There are various server options on the market right now, but not all are good for business. Once you understand each type, you'll be able to pinpoint what you need and budget for how much you're willing to pay for it. Some server types you'll encounter include:
Shared servers – Usually inexpensive, but you share space with other websites and have limited access to server capabilities and performance.
VPS or a virtual private server – Software on physical servers that creates separate, virtual space on the same server; it's less expensive than dedicated servers, configurable for specific needs.
Cloud hosting – Run on public cloud storage and is easily scalable and configurable.
Customer Support Needs
Customer service support is one of those features you never know you need until you need it. Now's the time, though, to be realistic about how much hand-holding you'll really need. Find out if potential providers offer support via phone, email, or ticket. It's also a good idea to find out the turnaround time for requests.
If you want a complete 'hands-off approach to web hosting, you may want to consider managed services instead. They'll take care of things like configuration and security and handle tasks like backups and software updates.
Website Availability
How often do you want your website to be available? Your answer is probably 'all the time,' but web hosting doesn't quite work that way. Many providers have an 'uptime' number indicating how long a server is up and can make your website available. But, of course, the opposite is true as well. When the server is down, your website is also unavailable.
Before you panic, this is standard in the industry. Many reputable providers may say that they have a '99.9% uptime' so that you only need to worry about that .01% of the time that it's down. This isn't standard across the board, though, so carefully read the details.
Storage and Bandwidth
How much traffic do you expect on your website? Now's the time to be honest with yourself because providers typically structure their plans based on how much storage and bandwidth you'll need. So if you only get a few visitors for a month, chances are that your bandwidth needs will be low. However, if your SEO campaign elevates you to the top of Google's search results, you'll need more bandwidth to support the extra visitors.
Another consideration is the amount of storage you'll need for your website. You'll use storage space for various files like images, HTML, scripts, and email. Some online business owners like to log backup files for safekeeping in their storage space, too.
Domain Names
If possible, you'll want to own your business' domain name. When you do, you can change providers when you need to and retain the domain and all earned SEO perks when you move.
Many providers offer packages that allow you to bundle both web hosting and domain name at the same time, or you can buy your domain name from a separate company. If you choose the latter, you simply need to point your domain name to your hosting provider by going into the DNS settings and editing it.
FAQ
What is WordPress Hosting?
WordPress hosting is a web hosting service that's optimized for WordPress sites. Like other providers, you have server options when it comes to WordPress hosting. You can opt for shared hosting if you're looking for an inexpensive option. Or you can go with managed hosting to take all the guesswork and stress out of managing the site yourself.
You can use other web hosting providers if you have a WordPress site, but WordPress hosting is designed and optimized specifically for it.
Why is it Vital to Identify Your Hosting Needs Upfront?
Many new online businesses do themselves a disservice when they research hosting providers before identifying their needs. Some owners look for the cheapest option they can find, while others choose one from positive reviews.
The problem is that you can't find the right hosting provider based on one factor alone, like price. Nor can you decide on the best provider until you identify your own needs. As a result, what works best for one business may not be the best solution for you.
What is Dedicated Web Hosting?
Dedicated web hosting is when a provider's physical server (or servers) is dedicated to a single customer. When you choose dedicated web hosting, you don't have to share server space with other businesses. In addition, since you get complete control of the server, you can optimize it for your own security and performance needs without worrying about sharing resources with other companies.
What is VPS Web Hosting?
VPS or virtual private server hosting imitates dedicated server features wherein you receive all its resources for your company, but it's run in a virtual environment. You're still in a shared hosting environment, but you get all the perks of a dedicated one without the added cost.
Recommendations
A2 Hosting
If you're looking for web hosting packages packed with features, A2 Hosting may be the one for you. They have a solid reputation for uptime and speed, both important factors to attract and retain leads. A2 Hosting also has a generous money-back refund plan and customer service support.
This provider has excellent WordPress plans, but they don't offer Windows hosting. So, if you plan to build your website on Microsoft's platform, you may want to look elsewhere.
Pros
Reliable speed
Great uptime
Friendly customer service
Money-back refund plan
Cons
Relatively pricey
No options for Windows servers
Extra fee for a domain name
What We Like
A2 hosting may fly under the radar on many listicles, but this underdog is a top-notch performer. Not only does it have one of the best speed records in the industry, but it's also got reliable uptime. Their customer service is also very friendly and knowledgeable, and should you run into any problems, you can always ask for a refund.
Bluehost
Does having a vast customer base prove that a hosting provider is right for your online business? Maybe not, but it does say something positive about the company. Bluehost boasts over 2 million hosted websites and counting. And with reliable uptime and good server speeds, it's not a mystery why so many companies trust them.
Pros
Unmetered bandwidth
Recommended (officially) by WordPress.org
One-click install for WordPress sites
Beginner-friendly
Cons
High renewal rates
Heavy restrictions on lowest tier plans
No domain name refunds
What We Like
Bluehost is the obvious choice if you have a WordPress site and choose not to use their hosting plans. They are officially recommended as a partner, and they have quite a few attractive plans for beginners and intermediate users. They deliver an excellent package for the money, especially if you're new to the WordPress online business community.
HostGator
HostGator is one of the oldest web hosting providers in the industry, and they're still going strong. They offer a plethora of freebies with the basic shared plan like unlimited bandwidth and storage, a free SSL certificate, and a free domain for the first year. They also have an outstanding customer support team whose response time is almost instantaneous if you happen to live chat with them.
This provider doesn't have the best uptime in the industry, with a 99.93% average. However, they do have an uptime guarantee that gives you a month of credit on your account if they ever drop below a certain threshold.
Pros
Relatively stable uptime
Uptime guarantee
A laundry list of freebies
Responsive customer service
Cons
Add-on fees for 'extras'
Renewal rates almost double the intro pricing
What We Like
HostGator has a very user-friendly interface and reliable uptime and speed. Their introductory prices are very low, but they require you to prepay upfront to take advantage of the discount.
Find the Host With the Most (Benefits for You)
How to choose a web host is a challenge for any online business owner, whether you're just starting or a veteran owner. No matter how many times you search, 'how to choose a web host,' everybody will have different advice and priorities.
Just remember that it's all about your online business needs. Identifying them is the key to choosing the right provider for you. There are many options, so don't settle until you've checked every 'want' off your list.