Finding a good website host is an essential step for the success of your online business. There are some popular choices, but popular doesn't always mean better. DreamHost and GoDaddy are two such popular choices as web hosts. Let's look at these two hosts and provide a comparison of DreamHost vs GoDaddy to help you make an informed choice for your online business website.
DreamHost's main hosting plan is integrated with popular website development apps such as WordPress, Wix, and Weebly. There is unlimited bandwidth and disk space available and a 97-day money-back guarantee if you are not satisfied with their hosting service. One of the downsides noted about DreamHost is their limited customer support.
Support Available: Live chat, mail, knowledge base, and forum chats
Supported Apps: WordPress, Blogger, Drupal, Shopify, Wix, Weebly, and Squarespace
Features: Unlimited bandwidth, unlimited storage, free SSL, free domain name for the first year, automated backup system.
Hosting Plans: Shared plans, Cloud, WordPress, VPS, and DreamHost dedicated servers.
Site Transfer: Free for WordPress sites
Pricing: $2.59 per month to start and renews at $5.99 per month.
Pros of DreamHost's Hosting Service
Month-to-month service, cancel anytime
DreamHost gives you 97 days to decide if you are satisfied with their web hosting service. This is significantly longer than most hosting sites, which give you 30 days. There are no hidden terms or loopholes that jeopardize your refund if you decide to claim it. After the 97 days, you can still pay for one month at a time and cancel anytime.
Tons of basic plan features
The plan features available on the basic DreamHost Shared Starter option are extensive. A free domain name and SSL certificate are included in this plan with unlimited storage and bandwidth. Remixer is DreamHost's own website builder, but it is compatible with any of the website builder apps in their library, as listed above. WordPress is pre-installed and easy to set up, which is fantastic for webpage building novices. The full plan is available immediately after signup with no verification delays.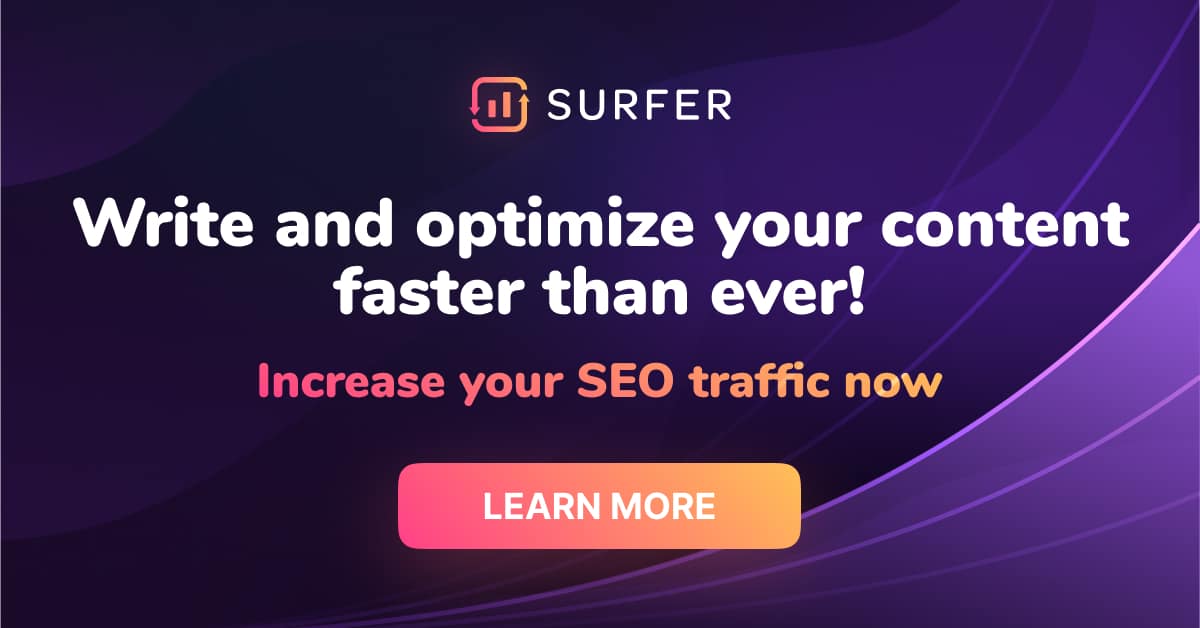 No network transfer or disk space limits
If your online business website becomes popular, you don't have to worry about your network transfer or storage space with DreamHost. Email size is slightly restricted, however.
They are an environmentally conscious company
DreamHost has made their data centers include high-efficiency cooling systems and processors. They have also become involved in clean wind programs to increase the use of renewable energy sources. If promoting green energy is important to you, DreamHost will share those values.
There is an industry-standard control panel that is used by many web hosts. DreamHost has opted to use a custom-made option instead.
While this is only true for WordPress sites, there is now free site migration included with shared hosting plans, and it is promised to be completed with no downtime.
Cons of DreamHost's Hosting Service
Slower than the average speed
Loading time is important when choosing a website hosting service. Your webpage speed will affect your SEO and Google rank for your online business, which can translate into lost profits. DreamHost has an average loading time of 1320 ms in the past 12 months, which puts them in the lower half of speed rates of hosting services.
The average amount of downtime for DreamHost in the past year is over eight hours. The good news about this is that DreamHost now has an uptime guarantee, so you do get credit for lost service.
There is a knowledge base and discussion forum included with DreamHost that is designed for customers to find their own solutions to issues. The hosting site claims to have 24/7 live chat support, but the live chat is run by an automated chatbot process that gives pre-set answers to questions. To get a sales rep to answer, you have to message between 5:30 and 9:30 Pacific Time.
GoDaddy appears to have low prices and great features available in their web hosting service. GoDaddy is well-known as a domain name registrar rather than a hosting service, and there are some differing online reviews regarding their service.
Support available: 24/7 live chat, phone, WhatsApp
Apps supported: WordPress, Joomla, Drupal, and one-click installation for 125 other apps
Features: Unlimited bandwidth, 100 GB storage, first-year free domain name, and Microsoft Office 365 email.
Hosting plans: Shared, WordPress, Cloud, Reseller, VPS, dedicated servers
Site transfers: $99.99 per site
Pricing: Starts at $1.00 per month and renews at $8.99 per month
Pros of GoDaddy's Hosting Service
GoDaddy averages only 5.2 hours of website downtime per year, which is above average for web hosting services. On average, sites go down for about 22 minutes per month, so this is not enough time to affect business profits.
The page loading time on GoDaddy averaged 531 ms over the last year. Page speed is not something you have to worry about when hosting with GoDaddy.
Third-party app availability is huge with GoDaddy, and they all install and integrate with a single click. There are many options designed for beginners to experienced web developers, including a drag and drop website builder. This is ideal if you are just starting out and are inexperienced in web design.
The GoDaddy economy plan is only $1.00 per month for 12 months and offers many really useful features, including a free domain, free email, 100 GB of storage, and unlimited bandwidth.
Cons of GoDaddy's Hosting Service
Lack of important features in the basic plan
SSL certificates, backups, security, and site migrations are not available with GoDaddy's economy plan. The pricing for these extra features is quite expensive, ranging from $74.99 to $349.99 per year. Site migrations also cost extra and take 7-10 days to complete.
The signup process for web hosting with GoDaddy involves a lot of upsells, which can jack the price up significantly. The amount you pre-pay for services varies with the duration of the plan you choose. If you're not experienced in what features you need, it is easy to pay for things you don't need. Be careful in choosing a long duration just to get a reduced price, too. Once you've chosen the duration of your plan, you are committed to paying for it for the length of time you agreed to.
Customer support is inconsistent
GoDaddy does offer 24/7/365 live chat customer support and phone support. The wait times for personalized support can be long depending on when you access it.
Comparing DreamHost vs GoDaddy
1. Plans and Pricing
DreamHost has shared hosting for WordPress, Linux, WooCommerce, VPS, Cloud, and dedicated servers. GoDaddy has shared hosting for Windows and Linux, WordPress, Reseller, VPS, and dedicated servers.
GoDaddy has four plans for Linux shared hosting and three plans for Windows, whereas DreamHost only has two shared hosting plans for Linux.
Free domains are included with both GoDaddy and DreamHost when you purchase any hosting service. DreamHost offers two shared plans costing $6.34 and $14.02, respectively. GoDaddy offers four plans ranging between $5.75 and $19.19. Both services offer monthly, annual, or triennial billing.
Money-back guarantees are available on both hosting services, but DreamHost has a 97-day guarantee as opposed to the 30-day one offered by GoDaddy. DreamHost is the only one that offers free website migration.
2. Features
DreamHost offers unlimited storage and bandwidth with its shared hosting plans. Email accounts are an extra charge. It comes pre-installed with WordPress, custom control panels, a free website builder, and automatic backups. The unlimited plan will also give you a free SSL certificate.
With GoDaddy, you get unlimited bandwidth but only 100 GB of storage. However, you do get a free Office 365 email for one year. A standard cPanel is built-in, but there is no free SSL certificate for basic plans.
3. Performance
DreamHost has one server located in the U.S., while GoDaddy has two locations in the U.S. and India. These hosting services rely on HDD storage, which is slower in performance and loading speed than the alternative SSD storage. DreamHost does not include free CDN, or content delivery network, with any of their plans. GoDaddy only offers it with their WordPress plans.
GoDaddy far exceeds DreamHost with regards to downtime. DreamHost is below average for the amount of downtime to their sites, which could impact your business's bottom line. Loading speeds are comparable between these two hosts, but that doesn't mean they're impressive. Some locations show very slow webpage loading.
4. Security
DreamHost provides significantly more security features within their basic plans. Site encryption, firewalls, and filters are all included. GoDaddy has very limited security features. While DreamHost includes an SSL certificate and automatic backups, these features will cost extra with GoDaddy.
5. Support
Support options are limited with both DreamHost and GoDaddy, although GoDaddy's are slightly better. GoDaddy does offer you the ability to connect to a customer service rep through phone or live chat. The downside is the wait time for service. Wait times can be up to an hour at certain times of day, and live support is not available 24/7. They both have extensive knowledge bases and message forums for support.
Comparison at a Glance
| | | |
| --- | --- | --- |
| | DreamHost | GoDaddy |
| Plans and Pricing | Cheaper, but fewer plans. 97-day money-back guarantee. | More expensive, more plan options. 48-hour and 30-day money-back guarantee. |
| Key Features | SSD storage, website builder, free domain, free site transfer, free SSL, email accounts cost extra | SSD only with certain plans, free domain, no free site migration except for WordPress plans, SSL with higher-value plans |
| Performance | Fewer servers, some downtimes, 100% uptime guarantee, slow loading speeds | More servers, free CDN, some downtimes, 99.9% uptime guarantee, slow loading speeds |
| Security | ModSecurity, free daily backups | 24/7 network monitoring, backups cost extra |
| Support | Knowledgebase, live chat, and phone support, but the support team is not accessible | Knowledgebase, 24/7 email support, live chat during working hours, helpful support team accessible with wait times |
The Final Verdict
DreamHost and GoDaddy are industry standards with regards to website hosting. GoDaddy is the reigning champion when it comes to domain name registrations, and they have made huge improvements in their addition of web hosting services in the last few years. It's nearly impossible to beat DreamHost's managed WordPress hosting, however.
DreamHost outperforms GoDaddy if you have a website that is growing increasingly more traffic over time. Their security, backups, and site management tools will allow you to grow your website in tandem with your business growth.
DreamHost's free site transfer and 97-day money-back guarantee are also hard to beat. There's no other website hosting service that gives you three months to decide whether you like them. This shows confidence in the services they offer but also gives business owners some comfort in knowing they're not wasting their money.
If you are deciding between DreamHost vs GoDaddy for web hosting services for your online business, DreamHost is the winner right now.
FAQs
Which is better, Bluehost or DreamHost?
Looking at the five areas of features, user experience, performance, support, and pricing, DreamHost beats Bluehost. Here's a breakdown of the comparison:
DreamHost starts at $2.59 vs. Bluehost at $2.95
Both hosting services provide one website
Both services offer unmetered bandwidth
Both DreamHost and Bluehost off free SSL certificates and 24/7 support
DreamHost offers daily backups, a custom dashboard, and automatic WP updates. Bluehost has standard cPanel controls and staging sites.
DreamHost has considerably higher load speeds for websites, as measured in Seattle, U.S.A., Canada, Germany, and Australia. The fastest load speed for DreamHost was 0.73 seconds in Seattle vs. 1.66 seconds for Bluehost.
Where are DreamHost servers located?
There are two segments to DreamHost's server location. The first is the main data center for web hosting, and it is located in the United States. The two current data centers for DreamHost are in Ashburn, Virginia and Hillsboro, Oregon.
DreamHost's cloud services are stored in the DreamCompute data center. There are two data centers for their cloud hosting services. DreamCompute is located in Ashburn, Virginia, and DreamObject is in Irvine, California.
How can I get free hosting on GoDaddy?
You can't exactly get free hosting on GoDaddy, but you can get close. GoDaddy offers $1 per month web hosting with their economy plan with a free domain name. This offer is intended to be temporary, although the promotion has been running for some time.
Recommendations and Alternatives to Dreamhost and GoDaddy

Liquid Web
Liquid Web is a hosting company that is focused on internet-based and cloud-based businesses. It's well designed for start-ups and online businesses. The mission statement for Liquid Web is "Powering Your Business Potential."
Kinsta
If you're looking for a WordPress hosting platform, Kinsta might be a great option. They have remote support experts in every time zone, making it easier to access customer service. They also pride themselves on speed and performance.
WP Engine
As implied by the name, this is another option for WordPress hosting. WP Engine boasts high security, user-friendly web development tools, and extensive customer support.
A2 Hosting
A2 Hosting is a Canadian web hosting company with a focus on customer service and user-friendliness. Testimonial data suggests that they are promptly available and that their platform is user-friendly. If you want to focus more on growing your online business than becoming tech-savvy to design your website, the easy to build website features offered by A2 hosting might be helpful.
Bluehost
Bluehost is one of the 20 largest hosting sites in the world. It offers a variety of hosting solutions and online web development programs. Bluehost has fast servers, great value hosting packages, and good customer support. Their use of the standard cPanel is user-friendly, and overall, they have a stable performance record.
HostGator
This hosting platform tops the list for WordPress hosting providers. HostGator offers one-click WordPress installations, a guarantee of 99.9% uptime, and 24/7 customer support. The very accessible and helpful customer support team at HostGator is the reason for their popularity.
Siteground
Siteground is a web hosting provider with over 2 million users. If you are looking for stable, secure, feature-rich services at an affordable price, Siteground is a fantastic option. Siteground has server locations around the world, which is unique for hosting providers.
Hostinger
Hostinger is one of the fastest-growing web hosting companies with a variety of services. It's also one of the most small-business-friendly solutions. 
Conclusion
Choosing a web hosting service for your online business isn't easy. There are so many options that it can be hard to decide which one to choose. Keep in mind that some hosting services offer the option to cancel anytime, while others have contracts that lock you in. Money-back guarantees do offer you some leeway if you aren't satisfied with your first choice. Hopefully, our review of DreamHost vs GoDaddy can help you choose the best hosting service for your business to stand out and stay on top.