As an online business owner, you can be forgiven for not knowing everything about starting and running a new business. There are specific knowledge limitations every online business owner comes across, whether it's tax filing, bookkeeping, and accounting tasks, or technical issues. That's why countless online companies include outsourcing in their business strategy.
In this guide, we will show you how to outsource to grow your online business. We will also provide you with a list of the best outsourcing platforms and answer some common questions that you might have about outsourcing practices.
Why Outsource?
Outsourcing is the process of employing an individual, a service, or a team of people outside of your company for a particular job instead of relying on yourself or your employees. For example, you can outsource numerous jobs: social media management, bookkeeping, accounting, tax preparation, content creation, content writing, IT support, administrative tasks, photography, and many more. In fact, almost every job can be outsourced.
This widespread business practice is incredibly convenient for online businesses, given the convenience of hiring anyone, anywhere. Whether you plan to hire professionals for day-to-day tasks or temporarily for a particular project, outsourcing comes with numerous advantages.
One of the most notable benefits of outsourcing is cost-effectiveness. Employing a professional outsourcing provider can cost much less than hiring someone full-time. Furthermore, outsourcing can save you money by reducing some of your business expenses, such as payroll taxes and various employee benefits.
Secondly, outsourcing promotes the growth of your online business, as well as efficiency and productivity. Not to mention that individuals who offer outsourcing services are pretty often professionals in their field, with specialized skills, competency, timeliness, and expertise.
Outsourcing will allow you to concentrate on core activities. This means you will be able to focus on your own job while you let a certified professional do other business-related tasks for your company.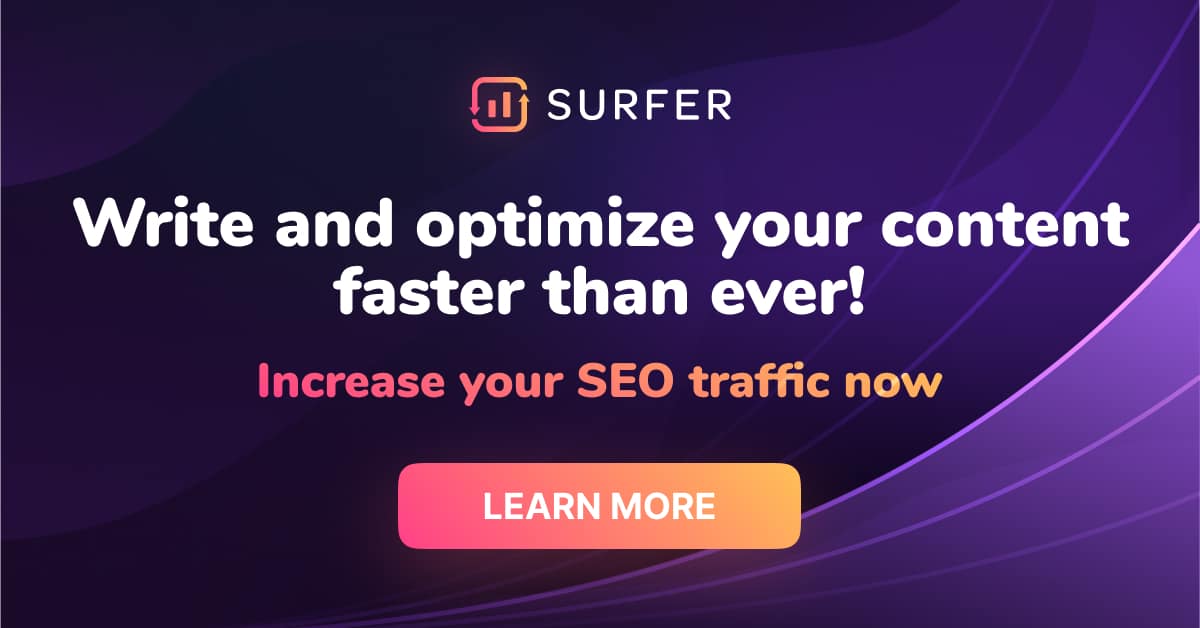 Tips for Effective Outsourcing
So, how to outsource? Even though it might seem easy and straightforward, the process of outsourcing can be quite time-consuming and tricky. There are several factors you need to take into consideration: At what point should I outsource? What should I outsource? Who do I choose for this particular task? Is it worth the money?
If you are planning on outsourcing, here are a couple of things you should keep in mind:
Ask Yourself if it's the Right Time to Outsource
This depends on the nature and the size of your online business. If you are self-employed and don't have any full-time employees, outsourcing can help promote business growth. Not to mention that it's nearly impossible to do everything by yourself.
Additionally, if you're a small business that takes in new projects all the time, acquiring some outside help would be a wise option. This is especially pertinent if you need to handle tasks that are outside of your field of expertise. It all boils down to whether your team can handle all the daily and monthly responsibilities and jobs required.
Decide What to Outsource.
Determining which tasks should be outsourced is crucial. Keep in mind that you shouldn't outsource a particular job just because you don't want to handle it. Instead, think about the strong and weak points of your business.
What's more, you should directly focus on outsourcing areas outside of your field of expertise and stick to doing what you do best. For example, if you work in e-commerce, you should handle inventory management, sales, acquiring goods, and so on. On the other hand, tasks with little to nothing to do with your core activities, such as web design, taking pictures of products, writing project descriptions, and such, can be handled by someone else.
If you are located in Singapore, outsourcing your IT needs may be the most cost-effective and efficient solution for you, regardless of the size and nature of your business. You can easily find an experienced Singapore IT Solutions company that has the expertise and tools to provide you with the best service. No need to spend extra time and effort dealing with IT-related issues or hiring an expensive in-house IT team.
Find the Right Outsource Provider
At this point, it's vital to understand what you should look for in a contractor. When the time comes to hire an outsourcing provider, always start with recommendations from other online business owners and employees related to a particular field of business. Another option is to place an ad on your online business's website and social media platforms.
Various virtual online job platforms connect online business owners and outsourcing providers, such as Upwork and other online job marketplaces.
Your ideal candidate should possess all the required skills you are looking for, as well as on-the-job experience. Make sure to assess their skills and knowledge in the same way you would interview a full-time employee.
Outline the Details of Your Project
It's essential to define what you want your project and outsourcing partnership to look like. Details like project goals, requirements, deadlines, schedules, payment, and similar should be clearly outlined at the beginning of your association.
Determine What Comes Next
After your outsourcing provider completes their job, there are some things you should keep in mind. First, make sure that you and the contractor agree on who owns the final product and its components. Secondly, the outsourcing contractor needs to be aware of how you intend to use their work going forward. For example, if you hire a ghostwriter to come up with content, they need to agree that their name won't be used in the final product and that only you have the copyright to it (so they can't sell the same copy to a competitor).
If anything goes wrong, it's imperative to have everything in writing, from the service contract to payment details.
Best Outsourcing Platforms
Outsourcing websites can help you find the type of outside help you are looking for, whether it's a single freelancer or an entire team of people. Here are some of the best outsourcing platforms for your online business.
Upwork
Upwork is the most popular digital outsourcing platform you can find. It's the go-to place for finding and hiring all types of freelancers for a wide variety of jobs and tasks.
In terms of payment, you have the option to pay them by the hour or in full once the task is complete. At any rate, outsourcing contractors are paid following a verified activity tracker. You can also employ freelancers for one job, or you can have them work for you on a recurring schedule.
When searching for an outsourcing service provider, Upwork offers you a comprehensive list of categories, such as development, IT, design, sales, marketing, writing, translation, finance, accounting, customer support, and more.
Keep in mind that as a business provider, you are required to pay Upwork a fee that accounts for 2.75% of the price you pay for a particular service.
99designs
This outsourcing platform offers services in graphic design, and it allows you to work with different graphic designers, freelancers, and creative experts from all over the world. In addition, 99designs enables you to work with a graphic designer directly or let contractors compete for the job, and you choose from a wide range of applicants.
This outsourcing website offers various categories you can choose from, such as website building, logos, web page, and app design, business and advertising, packaging and label, illustrations, merchandise, and many more.
Penji.co
Penji is an on-demand and unlimited design service upgrading the way you work. Create a project on their app today, and get your designs tomorrow. Yep, it's that simple. No hiring. No contracts. And no more missed deadlines. Enjoy agency-level production while only paying a fixed monthly rate. Try them today and stop overpaying for graphic designs. This is definitely the right way to outsource graphic design.
Fiverr
Fiverr is another great option for finding the ideal outsourcing contractor. As opposed to Upwork, Fiverr allows freelancers to post "gigs" for business owners to review, and if they're interested, they can contact and hire the freelancer.
When it comes to payment, freelancers can charge from $5 to $500 for one task or an entire project, while Fiverr takes 20% of the final total amount. Some of the most popular categories for outsourcing on Fiverr are web and mobile design, WordPress, logo design, social media management, and dropshipping.
If you are looking to hire an outsourcing contractor and you're on a budget, then Fiverr is the website for you.
Writer Access
Writer Acces is an outsourcing platform that offers a wide range of services in content creation, design, and writing. With a 14-day free trial, you can find the ideal writer that will help you boost your marketing performance. When your trial period ends, you can choose different pricing plans to access various writing and marketing services, such as editing, translation, illustrations, graphic design, different types of content writing, etc.
You can also hire different types of writers, such as legal writers, blog writers, comedic writers, copywriters, journalists, transcriptionists, etc.
Kwork
Kwork is an alternative to the likes of Upwork. It provides a great platform to connect with thousands of freelancers. The main point of difference with Kwork is that they offer the freelancer services at cheaper rates than the other freelancer platforms, so we would recommend you have a look at this option if you have a tight budget. The other benefit is that your payment isn't released until you approve the work.
People Per Hour
People Per Hour online outsourcing website connects freelance workers and business owners in a matter of minutes. Some of the most popular services include content writing, SEO, website development, logo design, voice-over, technology, programming, and digital marketing.
As a business owner, you can hire freelance workers on this platform by the hour or for an entire project. You also can post a project and then choose an application that you think best suits your business.
This outsourcing platform also offers 24/7 customer service, a money-back guarantee, and anti-fraud protection.
FAQs
How Does Outsourcing Help a Business Grow?
As mentioned earlier, one of the most beneficial aspects of outsourcing is the fact that you can save money. So, not only does this business strategy reduce your business expenses, but it helps stimulate business growth.
How? By allowing you to focus on your primary tasks and letting someone equipped with skills and knowledge do other jobs for you. This is what outsourcing is essentially about. So, for example, if you aren't familiar with accounting methods and the intricacies of tax returns, it's best to let a certified professional do it for you.
By allowing an expert to complete tasks in their field of business, you are taking your business to the next level.
What Can I Outsource in My Online Business?
When it comes to running an online business, there are plenty of tasks you can outsource. Of course, it all depends on your area of expertise and how much time and effort you can devote to these tasks. Here are some jobs that are most commonly outsourced.
Social Media Management
Every developed online business should have at least one social media account, whether it's Twitter, Linked In, or Instagram. But it can be tricky to find time to post quality content on all your social media regularly. That's what social media managers are for.
Inventory Management
This is especially important for e-commerce businesses and retailers. Even if you have a startup, you can never know when your online business might blow up. That's why it's essential to outsource storage and inventory in advance.
Product Descriptions
If you are selling goods, product descriptions can contribute to your customers' final decision. This also applies to coming up with catchy product titles. However, writing product descriptions can be extremely time-consuming, which is why it's easier to leave it to a professional writer.
Content Creation
Creating content refers to writing compelling blog posts or articles that will help you boost your SEO (search engine optimization). In fact, starting a blog can help your online business grow even more.
Administrative Tasks
Usually dull and repetitive, these are the type of tasks you have to regularly do, such as managing your schedules, making presentations, writing reports, organizing your files, and similar daily errands. That's why outsourcing an assistant for administrative tasks can help you save a lot of time.
Financial Tasks
Bookkeeping, accounting, and preparing and paying taxes can be a hassle, especially to someone who isn't familiar with finance. In these situations, outsourcing isn't only helpful but necessary.
SEO
Ranking high in search engines helps drive organic traffic towards your online business. Therefore, outsourcing SEO experts will help you boost your marketing performance.
Photographer
Outsourcing a photographer to take pictures of your products will make your website look more professional and attract more customers. Furthermore, they can come up with creative photo and video campaigns for your products as well.
IT Support
As an online business owner, it is imperative to have an IT expert on your team. If your website crashes, or in case of other technical issues, having an IT specialist on-call can be pretty helpful.
Is Outsourcing a Good Business Strategy?
Considering that outsourcing comes with fewer business risks than hiring full-time employees, it goes without saying that outsourcing is a good business strategy. Almost every type of business outsources some kind of task, whether it's mundane or highly complex.
Furthermore, suppose you have a negative experience with a freelance worker. In that case, it's much easier to avoid doing business with them in the future than going through the lengthy legal process of firing a full-time employee.
Why Do Companies Use Outsourcing?
One of the most common reasons companies use outsourcing is to save money. The expenses of employing someone outside of your company for one project are much lower than hiring someone full-time. What's more, in certain situations, you only need a freelancer for one particular project, so there is no need to hire someone else to do it.
What are the Benefits of Outsourcing?
Apart from cost-effectiveness, outsourcing ensures certified skills and capabilities that your in-house staff might not have. It's a much wiser option to leave a particular task to a professional than to try to do it yourself when you don't know much about that area of business.
Furthermore, outsourcing contractors allows you to focus on your core activities and not worry about other tasks. It will also make your business much more productive and flexible.
Our Top Choices for Outsourcing Platforms
While there are numerous outsourcing websites out there for you to choose from, here are our top picks.
Upwork
Upwork is the best outsourcing platform overall. It's convenient for finding any type of freelance worker for every aspect of online businesses. As an online business owner, you can pay for outsourcing services by the hour or after completing a project.
99designs
99designs is the best outsourcing platform for website design services. In addition to graphic design, there are numerous other outsourcing services that this platform has to offer.
Fiverr
Fiverr is the best option for outsourcing if you are on a budget. You can find outsourcing services for as low as $5. It also offers various categories from which to choose.
Outsourcing is the Way to Go
In today's competitive climate, it's a challenge to succeed as an online business owner. That's why almost every online business chooses to outsource some type of task. Knowing how to outsource to grow your online business is a prerequisite in today's digital world. Besides reducing your business expenses, it can make your online business more productive, efficient, and successful.