Managers of online businesses have to take on an intentional role when managing employees remotely. Employees' daily operations are happening out of sight, so your expectations must be clearly communicated to produce results in the online work environment.
While it seems like a challenge, running a virtual team can be your greatest competitive asset. Without geographical restrictions, you can hire talented employees from anywhere in the world. In addition, there are ways to make a virtual team run smoothly.
We've compiled some tips on how to manage virtual employees in your online business to be productive and motivated.
Tips for Managing Virtual Employees
Here is a quick run-down of the top tips for managing virtual employees in your online business:
Track basic measures of productivity
Organize a system of overlapping times for employees in different time zones
Avoid chat and email overload
Use productivity tools for video and visual communication
Incorporate file sharing for collaboration on documents and spreadsheets
Let's look at these in more detail and share some more ways to manage your virtual team.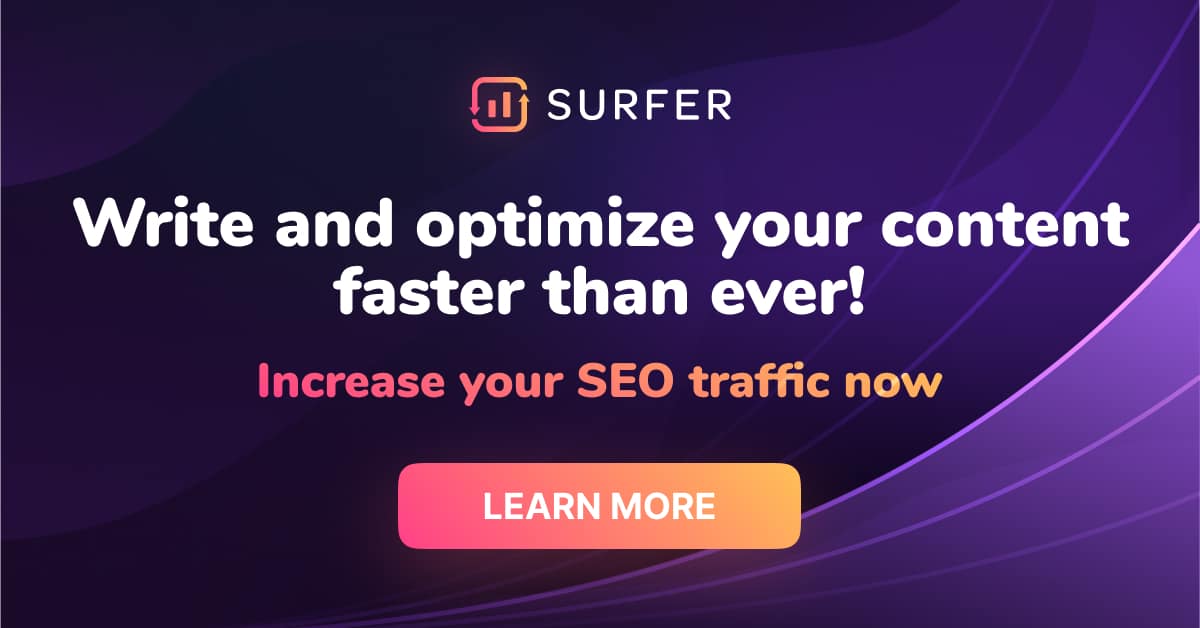 Track Work Hours, Attendance, and Basic Measures of Productivity
There are two ways for how to manage virtual employees – either by work product or hours worked. If you are paying by the hour, it makes sense to keep track of the number of hours worked. This is harder to do in a virtual environment than an in-person one.
There is software available, such as Time Doctor, to help you make sure your employees are at work and on task. The software shows you exactly what projects are open, what websites and apps are being used, and track break time.
Implement Systems
Everyone works differently. It's essential to have a standardized, documented way of working to communicate to all your employees.
Allow Flexibility But Keep Consistency
It's natural for your employees to want flexibility in their working hours. This is one of the most significant benefits of remote work. If things are too erratic, however, it's challenging to coordinate things. So set a time to check in with your employees regularly so you know how they're doing.
Track Work Output
The best indicator of success is not time spent on a project but the quality of the end-product. Judge the productivity of your employees on the work output they create, rather than time spent at work.
Organize a System for Communication Between Time Zones
One of the most significant barriers to managing employees located around the world is time zones. It can be tricky to maintain communication when it's the middle of the day for one employee but the middle of the night for another.
Try to find an overlapping 'work time' that you can communicate with your team members. For example, if you need your team to meet regularly via video chat, it may be better to make sure you only hire employees within a few hours' time difference from each other.
Do Regular Reviews to See How Your Employees are Doing
Working remotely can be isolating. While most people love the freedom that comes with working from home, check in once in a while to see if there's anything you can do to make your employee's job easier.
Have an Open Chat Room
Having a chat room dedicated to your virtual employees can provide a good forum for communication and problem-solving.  It can also offer a bit of social connection and help your employees feel like they are part of something bigger.  This is a strong motivator for people to do their best work.
Only Send Necessary Messages and Emails
While it's essential to communicate with your employees, constantly barraging them with instant messages and emails is distracting and overwhelming. Instead, compile your questions or messages to send in one email at the end of the day or only message for really important things. In addition, you can send a weekly update email to everyone if you want to keep them comprised of what's going on in your business.
Choose Your Best Communication Style
The best communication style for your online business will depend on your needs.
Email – Works best for quick interactions or messages that don't need immediate attention
Chat rooms – Chat programs like Slack, Skype, or Google Hangout are great for questions and instant messages that get real-time interaction
Video chat – Anything that addresses an emotionally charged issue like performance problems should be handled over video chat. Non-verbal cues are essential for good communication, and video chats provide this. If video is not an option, over the phone is a close second.
Project management tools – apps can keep all your communication on projects organized on archived for reference later on
Short videos – you can make short videos using your webcam to send messages to employees
Make Use of Screen Sharing Tools
You can access free tools to view your employee's screens remotely. TeamViewer and Join.me will even allow you to control another user's computer remotely.
Video Conferencing
There are a ton of options to have regular 'in-person' meetings with your virtual team. Zoom is one of the best options, but Google Hangouts, Slack, and Skype will work as well.
Develop a Meeting Rhythm
Regular meetings with individual employees and a regular big meeting with the whole company can help develop cohesiveness for your employees. However, don't overdo it; once a week will suffice.
Collaboration and File Sharing
Google Drive gives you the ability to have your documents edited by more than one person and gives everyone access to the document. Dropbox is another great option for file sharing.
Use a Project Management System
Project management systems help you organize documents and conversations, so it's easier to find them later. You can organize shared files within the system, too. This keeps all your communication in one place, rather than having an inbox full of emails for all different projects.
Monday.com is project management software that can also help you manage your virtual employees. It is used by such enterprise-level corporations as Loreal, Adobe, Coca-Cola, BBC Studios, and others. It's loved by users for its intuitive, simple interface that doesn't require any training.
Over 200 ready-made, customizable templates are meant to help you tailor the software according to your workflow. Updates, status buttons, and other group items are synched in real-time to reflect your team's actual performance.
When Hiring New Employees, Test Them First
Get a taste for what it's like working with someone before you offer them full-time work. Then, hire them for a smaller, short-term project with a possibility of long-term employment. This way, if you don't mesh with the new employee, you can let them go after the first project.
Pay Your Virtual Employees What They're Worth
Don't make the mistake of not paying your employees properly because they're working virtually. While many people are willing to take a pay cut to work remotely, you will find you get better work products when your pay rates are competitive.
Look for Employees That are the Right Fit
Some people work well from home, and some don't. Get to know your potential employees a little bit to see if they can meet your needs. For example, if you need to conduct regular meetings during the workday, you might not want to hire someone who only works in the evening or on the weekend.
The caveat to this is not to be too rigid. Most remote workers have determined their work schedule according to the time of day they are most productive. Just because someone works best late at night doesn't mean they are less effective.
Create a Standard On-Board Training Program
When you hire someone, make sure you have an outline of expectations or some simple training videos to send them. This will communicate your expectations and streamline the work product of different employees.
Nurture Virtual Friendships
Even though you've never met in person, your virtual employees are human beings. It's ok to be friendly in your communication with them. It's also important to be empathetic. If you have an employee with a good track record who messages you that they have a sick child at home and will be a day late for a deadline, be reasonable.
Obviously, not if this happens every day. But if the employee has consistently performed to your expectations, remember that real-life happens to them too.
Create a Team Culture Virtually
It can take extra effort to keep employees committed to your online business when they're working virtually. Some ways to let your employees know they're contributing value to your company are:
Maintain communication
Share your vision of the company's future
Keep your team informed about company growth
Applaud excellence
Make sure to acknowledge good work product when it happens. Recognizing a job well done motivates employees to continue working at their best.
Make Yourself Available
It's likely your virtual team has a variety of very flexible schedules. Be available to answer messages during a variety of hours. You don't have to be available 24/7, but try and answer questions and reply to messages promptly. If you need to set your availability to only certain hours, communicate those with your team so they know when they can expect a response.
Anything that gives your employees a feeling that they are not working alone can help them feel motivated in their job.
Always Get Employees to Sign an NDA
When you are planning to manage virtual employees, one of the most important things that you need to do to keep yourself safe from harm is to get them to sign an NDA or non-disclosure agreement. This specifically has to do with any intellectual property that you or your business owns or is in the process of developing.
Simply put, you don't want those employees stealing your intellectual property, or even worse, selling it to the competition. Your intellectual property is perhaps the most valuable thing you have, so keep it safe. An NDA will legally bind employees to silence.
Creating a Concise Work Brief
A big part of managing virtual employees is to ensure that everybody is clear of what is expected of them. Therefore, you need to create a clear and concise work brief that outlines any and all major and minor details of their employment.
This way, employees know what they need to do, when to do it, and how they will be rewarded, and this way, you as a business owner can be sure that things run smoothly.
Some of the things that need to be included in a work brief of this nature include a detailed list of responsibilities, expected working hours, expected availability, expected turnaround rates, payment, and more.
FAQ
How Do You Resolve Conflicts in a Remote Team?
Managing conflicts remotely can be tricky. Poorly worded text messages and emails can be misinterpreted and cause communication breakdowns. There are a few common reasons for conflict with virtual teams:
Gaps in communication – non-verbal cues are lost when communicating remotely, which can lead to miscommunication
Interpersonal personality clashes – we all have different communication styles. For example, if one person is more assertive than others, not everyone feels heard.
Workstyle differences – some workers are faster than others, and not everyone will be working the same hours on a virtual team
Task issues – employees can have differences of opinions regarding what is a realistic workload and what isn't
Preventing conflicts is more manageable than resolving them. Here are some ways to avoid conflict on your virtual team:
Build trust with your employees
Create agreements with your team regarding your expectations for work product and communication
Maintain a company culture even though you're in a virtual environment
Share a virtual workspace
Improve your communication
Handle minor issues immediately before they grow into larger ones
Check up on employees individually
If the worst has happened and you have an active conflict, there are still some effective ways to resolve it.
Talk about it. Schedule a meeting with the team members involved and discuss the issue to find a mutually acceptable solution
Encourage empathy between team members. Particularly with remote workers, work is happening in the same environment as the rest of their life. This means that sometimes children, roommates, pets, and other disruptions prevent them from being as productive as they should. While it's reasonable to expect a certain level of productivity, it's also important to be respectful of other's situations. For example, it's not fair for an employee or manager who lives alone to expect an employee with children at home to keep the same 9 to 5 work schedule. Often, employees with families need to work flexible hours to get the same work done
Set clearly defined roles and responsibilities. Structure your hierarchy appropriately, so everyone knows who makes the final decisions regarding project outcomes
Try some team-building activities to avoid future conflicts
How to Lead a Remote Team?
Leading a remote team has unique challenges due to the lack of face-to-face interaction with your employees. Here are some tips to be an effective remote team leader:
Schedule regular check-ins
Always over-communicate rather than risk under-communicating
Use technology to your advantage
Establish rules and expectations
Request feedback from team members
Focus on performance outcomes rather than the amount of activity
Define your outcome's purpose
Provide resources to help your team be set up for success
Remove as many productivity obstacles as you can
Encourage remote social interaction
Be flexible
Show empathy to your employees
Mentor, but don't micro-manage
Most of these tips are simple, but they're not easy. It requires time, attentiveness, and consistency to lead a remote team successfully
How Do You Foster Connections and Interaction With a Remote Team?
Employees are working together but remotely can still have a great camaraderie with other team members. Here are five ways to foster connections with your remote team:
Allow space for small talk during meetings. The primary purpose of team meetings is to increase productivity, but it's the only face-to-face interaction your team has when you're working remotely. So leave 3-5 minutes at the end of your meeting so everyone can catch up
Ask team members to talk about the highlight of their day or week. Giving everyone a chance to talk about peak moments during their week fosters a sense of gratitude and lets your team members get to know each other
Create separate non-work-related chat channels. The more your team members interact with each other, the better they will work together. For example, if your whole team watched the latest episode of Outlander, give them space to chat about it. Cultivating relationships amongst your team will help them work cohesively
Set up virtual employee nights to play games. Find some trivia or multiplayer games online to do together. Or use a platform like House part that has games integrated into their video calls
Ask your employees how they would like to improve their connection. You run your online business according to the needs of your customers and change your content accordingly. Do this with your employees too. Give them a chance to come with creative ideas for team-building activities
Recommendations for Communicating with Virtual Employees
Skype
Skype is easy to set up for online meetings. You can schedule them ahead of time, and they will sync with your Outlook schedule. In addition, PowerPoint is integrated for screen sharing. This platform can support meetings of up to 250 people.
Zoom
Zoom provides video conferencing services with real-time messaging and content sharing capabilities. It can be used on any device and supports up to 49 participants on one screen. Meetings can be recorded to the cloud for playback later on.
Google Workspace
Formerly known as G Suite, Google Workspace is fully integrated, so you can spend less time managing work and more time doing it. In addition, it allows you to work from any device, including when you're offline.
Microsoft Teams is a shared workspace that includes chat functions, online meetings, calling, and web conferencing. It can also share documents and integrate a variety of business apps.
Microsoft Teams
Microsoft Teams is a powerful online communication tool that best suits Microsoft 365 users. If you're already used to working with other Microsoft apps, Teams will fit in perfectly. Not only does it offer seamless integrations with other Office 365 products, but it comes with tons of other features too
Slack
Over the past few years, Slack has become the industry's top-performing communication tool. It's a comprehensive solution suitable for all communication types: conducting interviews, kickstarting new projects, reviewing contracts, exchanging ideas, decision making, and much more.
ZoHo Meeting
If you were wondering whether any online communication tool can compete with Zoom, it's ZoHo Meeting. This online meeting platform is packed with interactive collaboration tools, 24/7 support (not often seen in competitors) and comes with a very detailed pricing plan.
Conclusion
If you are managing a virtual team in your online business, it's essential to take the time to learn how to manage virtual employees and practical techniques of doing so. This will increase your business productivity, and subsequently, your bottom line. Technological advances have made virtual work the way of the future, so take advantage of the tools at hand to become the best virtual team leader you can be.