Before jumping into tips to better your Amazon product ranking, we need to have a clear idea about Amazon SEO strategies and their impact on sales.
If you are starting an online FBA business, then there are a few things to keep in mind. First, Amazon's primary intent is to provide the best services to its customers. When a person searches for a specific product on Amazon, unlike Google or Facebook, most likely their intention is to buy that product.
Amazon makes sure that it provides the customer with the most relevant product. After all, it generates commission by a successful transaction between the seller and the buyer. Secondly, it does not matter how confident you are about your product or its quality until it is not visible to the buyers.
Only about 30% of the buyers visit the second page when searching for a product, so you want your product to appear on the first page and rank higher than your competitors.
What is Amazon SEO, and How Does it Work?
Amazon search engine optimization (SEO) is handled by its A9 algorithm. The A9 algorithm, even though it sounds mysterious, simply just means products undergo to be displayed on Amazon's page in a certain rank or position.
Optimizing your product listing will improve your ranking, creating more visibility for your product, increasing your sales.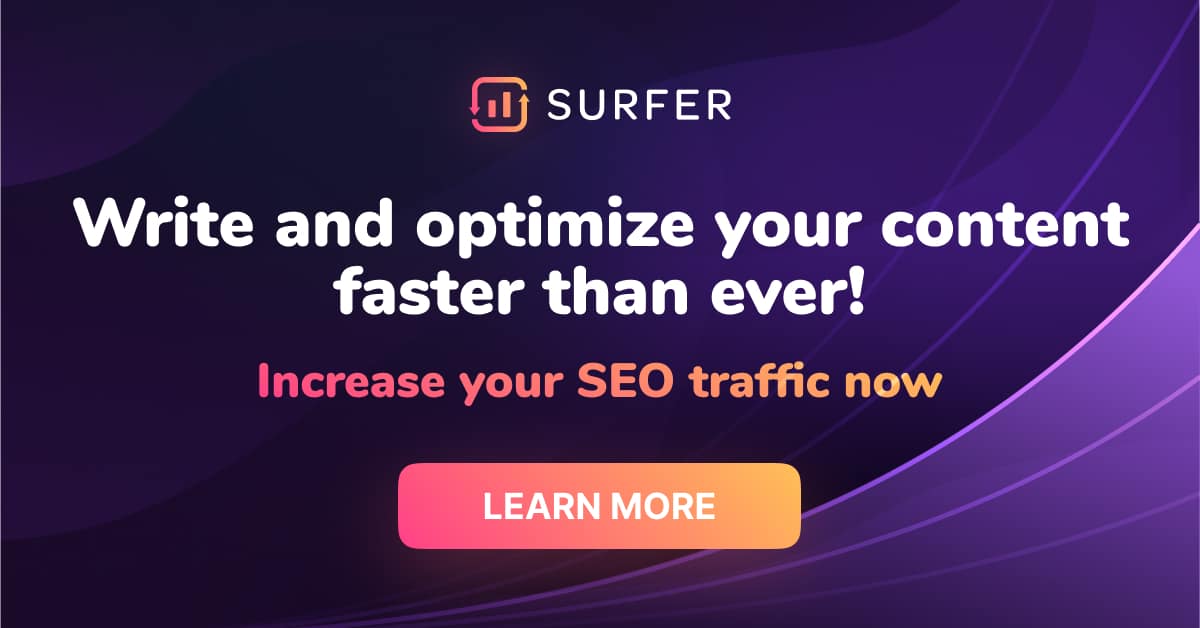 How Can You Boost Your Product's Ranking?
The Amazon A9 algorithm shows results for a specific product search based on multiple factors. Many of these are concealed, but major factors include the customers' purchase history, preferences, and the relevancy of your product to the customer's search.
Your goal is to make sure that you present your product in a way that makes it unique yet fitting for the A9 algorithm to consider it as the best match among similar products, and therefore rank it higher.
We will now explore all the Amazon SEO strategies that will help you make your product relevant and increase its visibility.
Optimize Your Product Title
The product title holds great importance in how your product is perceived by the A9 algorithm and, in turn, by customers. This is where keywords come in. As a seller, you should know which keywords are most relevant to your products. This simply translates to what is being typed in Amazon's search engine by most customers when they look for a product in your category. Therefore, your product title should be written in a way that includes those keywords precisely and sequentially.
But you mustn't overstuff your title with keywords; it does not attract customers and will lower the conversion rate of your product. Therefore, incorporating keywords in a way that feels natural and does not complicate your title is crucial.
Your title should be easy to read and should be a precise depiction of your product. It should contain all the relevant information about your product, like your product type, brand name, the materials, color, and dimensions of the product, incorporating a few most-used keywords. Obviously this will be dependent on what your product is, to what of these you'll include, in that it needs to be relevant to the customers search.
Optimize Your Product Image
Product images are imperative to attract customers to your product. Images hold great convincing power in e-commerce. A good, high-quality image will make an effective impact on the customer rather than a picture that has low resolution.
Your products will stand out from your competitors and make them look more desirable if you select images that create a lasting impression on your customer. Try to show all angles and where possible describe the use of the product and/or features via the inclusion of a infographic in your images group.
Having high-quality images of your product gives customers a sense of trust and confidence. Even after going through other products, the customer will most likely revisit the listing with the most appealing product display. Therefore high-resolution images relate directly to an increase in the conversion rate and sales.
Amazon has specific guidelines regarding the quality and type of product images. These should be followed precisely. It also provides a zoom feature for images above 1000 pixels. This enhances the experience of its customers and impacts the product desire factor.
Optimize Your Product Description and Features
The quality and uniqueness of your product are useless unless it is being effectively communicated to the customers. The recommended way to describe your product is through bullet points. They are easy to read and require less focus.
There are two factors to consider when writing a product description. First, this is another area where the keywords come into play, but again they should be used smartly and suitably.
It will make your product more relevant to the A9 algorithm, and secondly, this is your chance to convince your customers and gain their confidence in your product's quality and details.
Your description should be focused on describing your product and its features with keywords used naturally without disturbing the flow.
Optimize Backend Search Terms
This is where you can stuff all the keywords that you failed to incorporate elsewhere. For more visibility and higher ranking, include all the terms related to your product frequently searched for by customers.
You can include synonyms, repeated spelling errors, and even translations of specific keywords in languages spoken widely in your region.
These keywords are not visible to the customers; they directly relate to the A9 algorithm and boost your chances of appearing higher than other related products.
Set Competitive Pricing
Pricing is an essential factor to consider. Setting the price of your product higher than similar products by other sellers can have a drastic negative impact on your sales, unless your product offers something different or improved than your competitions.
When customers are presented with various options, it is not always smart to have pricing that stands out. It will distract the customer's attention to a product that has a comparatively low price.
By nature, people are always attracted to something that has a lower price as people are always looking to save as much money as possible.
So, keep a check on the price points of your competitor listings. Set a price point that falls in the same range, so you stay in the game.
Use of Amazon PPC
Amazon PPC (pay per click) is a way of advertising your product through ads generated by Amazon and paying for those ads once they are being clicked on.
There are two ways to execute a PPC campaign. One is an automatic campaign that is created and managed by Amazon itself. While other is a manual PPC campaign which helps sellers to focus on their target audience.
This also caters to their needs by regulating specifics such as choosing targeted keywords and setting reasonable budgets for the campaign. This will help them connect to their customers.
Both automatic and manual PPC campaigns effectively boost a product's visibility, the latter more than the former. However, as one of the key Amazon SEO strategies, Amazon PPC helps gain sales momentum for newly listed products and also assists in maintaining a higher rank on the first page, and amplifies sales to a great extent.
Ensure to build the cost of this advertising within your product price because you need to ensure you're not selling it for a loss after the advertising fees are deducted from your account.
Managing Reviews and Ratings
Reviews and ratings are the essence of an online business and even more so in Amazon. These two factors have a significant impact on the rankings of your product and, in turn, on your sale frequency. Products with more reviews and good ratings are automatically placed higher on the first page. Customers are naturally attracted towards the products with more reviews because it depicts trust and confidence. Reviews and ratings are what influence the mind of online customers the most.
It is essential to engage with your customers' reviews, especially with the negative ones. Always reply directly to them and try to solve the issue they're having with your product. They may end up revising the review to a better rating if you give them good customer service. Also, review the negative reviews periodically and try solving your customer problems and amend the areas where your product is lacking.
This gives new customers a sense of assurance for your product and services. Additionally, it also shows your seriousness and willingness to care for your customers.
Product Availability
For FBA businesses, sellers are automatically notified when their product is about to run out of stock. Therefore, the availability of your product at all times should be highly considered. This directly affects the visibility of your product, as its unavailability negatively affects your rank and therefore sales.
It can easily break sales momentum. If you don't maintain your stock, not only will you lose sales while the product is out of stock, but it will also hurt your overall sales ranking. You need to have a good handle on your re-stocking lead time from the point you place an order with your manufacturer, through production time, shipping time and delivery into Amazons warehouse.
FAQ
Does Amazon Use SEO?
Yes, Amazon uses SEO (search engine optimization) which basically means whenever a user types something in a search engine, Amazon SEO uses the A9 algorithm to filter all available products on the website through such parameters.
Each product is compared with the keywords of the search and multiple other factors. Then, only those products are placed by Amazon on the search result most relevant to the customer's demands. Your Amazon SEO should be developed around monitoring how the Amazon algorithm works and when changes to it occur.
How Do I Optimize My Amazon Listing?
Amazon's A9 algorithm decides the ranking of your product. Therefore, you should consider factors that make your product more relevant and fitting to the algorithm. Optimizing your Amazon listing means making your product easy to find and look more appealing.
Multiple factors come into play here. Some of these are keyword searches, which means knowing what words or phrases are often typed by the customers when searching for a product in its category, integrating those keywords in your product title, description, and bullet points, and placing the rest as backend keywords.
Use high-quality images to attract customers and utilizing different forms of advertisements to increase your product visibility.
How Many Keywords Does Amazon Allow?
According to the latest update, the limit is less than 250 bytes for the search term field. It's important to note that it's 250 bytes and not characters.
Different characters are made up of different numbers of bytes like the alphabet, and numbers (0-9) are made up of 1 byte, while many symbols consist of 2 and even 3 bytes.
This limit also includes spaces, commas, and hyphens. Therefore, being smart and mindful while selecting keywords is crucial for successful execution.
Is Amazon SEO Still Relevant?
Yes, Amazon SEO is still relevant. For any online business through Amazon SEO will help you gain long-term and effective results. It is a persistent means which will increase awareness of your product, its visibility and enhance its credibility and conversion rate.
It is always a good idea to optimize your product to align with Amazon SEO parameters. It will affect your ranking and boost your chances of appearing higher than your competitors.
Recommendations
If you are looking for a great way to help rank your online business, an application that can provide you with all of the relevant info you need to make an informed decision, then we recommend checking out Seller Labs.
This is a very cost-effective app that provides you with a full 360-degree view of your business, with all information being displayed on a very user-friendly and easy-to-navigate dashboard.
Seller Labs pro is all about managing and growing your brand, managing Amazon advertising, getting more reviews, increasing communication with customers, monitoring your profitability, and providing you with SEO and keyword optimization tips too.
Conclusion
Implementing all these factors will help your Amazon FBA business prosper and gain momentum. But it is imperative to keep track of your ranking, and a close eye on how optimizing different factors impacts your product desirability and performance.
The A9 algorithm is often updating its product compatibility parameters, so optimize your product listing accordingly. Keep track of your progress and metrics and experiment with what works best for you.
Your online business can flourish through Amazon by maximizing its conversion rate and reach to customers. The goal of Amazon SEO strategies is to provide a satisfying service to its customers. Therefore all your strategies should focus on ways your product can appear more appealing. By meeting your customers and Amazons demands and requirements, you are good to go for the long term.