Securing the data that you and your customers enter online is essential to online business safety. The last thing you want is for your online business to become a victim of a cyberattack. However, even if these types of events are becoming more prevalent, there's still a way to protect your data.
One simple solution is a secure and reliable internet connection that can readily protect you from the deep dark horizon that has no limits and knows no boundaries. Herein, Xfinity Internet is a great option that provides free built-in advanced security features to keeps most threats at bay. So, to join the fastest growing internet families in the world that oozes dependability, check out Xfinity Internet plans for more information.
To help secure your online business, we've assembled this ultimate best internet security software guide. We're going to examine the top-performing antivirus programs, list their key features, and help you choose the best one for your online business.
Best Internet Security
Internet security is a component that falls under the wide-ranging umbrella of computer security. As the name suggests, it's connected to the internet (browser and World Wide Web) and network security (apps and operating systems).
Unfortunately, the internet isn't the most secure place. It can often be an insecure channel for information exchange that presents the risk of different fraud types: phishing (stealing your username, passwords, or credit card details,) viruses, malware (like worms), and other threats.
Because of these threats, the main goal of internet security software is to create some barriers and measures to protect you against internet attacks.
There are quite a few high-quality internet security software programs that have dominated the market in the past few years.
Most of them offer similar protection features, but their main differences lie in their enhanced tools, some of which you may or may not need for your online business. Also, some offer protection plans that only cover one device, while others will protect three, five, or even 20 devices.
Below, we'll discuss some of the best internet security solutions to satisfy your online business needs.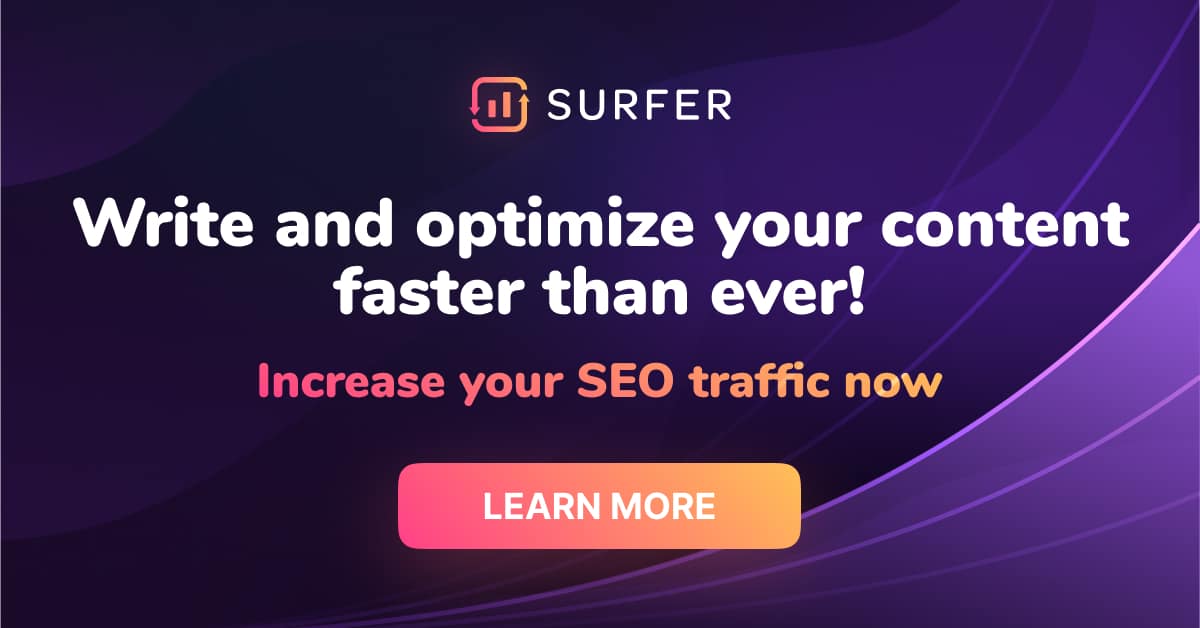 1. Kaspersky
Kaspersky is one of the world's best-known antivirus software programs. It has a network of more than 400 million users, and it's the cybersecurity solution of approximately 250 thousand businesses. It's one of the very few programs that excel in all lab tests and comes with many features.
The company has multiple transparency centers worldwide, while its processing data centers are located in Switzerland. Also, Kaspersky has passed the SOC 2 audit, which evaluates non-financial reporting controls of a business related to security, processing integrity, confidentiality, and overall system privacy. This makes Kaspersky one of the most transparent antivirus companies around.
Kaspersky has three internet security plans: two Kaspersky Internet Security plans and a Kaspersky Total Security solution.
Kaspersky Internet Security
Kaspersky Internet Security's Advanced Suite is the company's most used product. The only difference between this and its Essential Suite is that this one includes an ad blocker, yet the price difference is only three cents. Their marketers really succeeded at sending a message here.
Here's a list of features you'll get with the Kaspersky Internet Security Advanced Suite:
Real-Time Anti-Virus
Blocks malware, ransomware, and spyware.
Anti-Phishing
Protects you from fake websites and emails that are designed to steal your valuable information.
Performance Optimization
Helps your device run more smoothly.
Payment Protection
Your banking information and online transactions will be safe with bank-grade encryption.
VPN
Their VPN will secure 300MB of data daily and hide your online presence.
Private Browsing
Websites and social networks won't be able to track your activity.
Webcam Protection
Hackers can't spy on you and use your cam or mic.
Adult Content Blocker
It prevents your children from watching age-restricted content.
The Essential Suite for one device will cost you $44.96 per year, while you'll have to pay out $44.99 for the Advanced Suite.
Kaspersky Total Security
Kaspersky Total Security is the company's Premium Suite that comes with a slightly higher price tag and offers three additional features:
GPS Child Locator
Pinpoints your children's location on a digital map using their device.
File Protection
Encrypted-space backup service for the files on your computer.
Password Manager
Adds another layer to your confidential bank info with its password vault.
If these features are just what you need to run your online business more securely, be ready to pay $59.99 for one device for your first year.
Due to its high reputation, decent pricing, and robust security features, Kaspersky doesn't need much selling. We're pretty sure this software has everything you need to run a secure online business.
2. Norton
Norton is another giant in the cybersecurity world. It offers a powerful internet security suite that performs great on all operating systems. Just like Kaspersky, Norton scores perfect in most lab tests. Its antivirus protection uses a particular scanning engine capable of detecting and blocking some of the most advanced malware.
The company's internet security product is Norton 360. It's comprised of three plans – Standard, Deluxe, and Norton 360 with LifeLock Select.
Every level of the plan includes all features from the previous one and comes with a few extra benefits. However, even their basic program offers some of the best password managers features that aren't found even in competitors' premium plans (such as two-factor authentication).
All Norton 360 packages include the following features:
Anti-Spyware, antivirus, malware, and ransomware protection
10GB cloud backup storage to keep your files safe
Firewall to keep your networking safe
Password Manager with two-factor authentication (2FA)
PC SafeCam to block unauthorized webcam access
DarkWeb monitoring
If these features seem like enough protection for you, then Norton 360 Standard is your best deal. It costs $34.99 for your first year and covers one device. Be aware that each year after that costs $84.99, which is quite a jump.
The second option, Norton 360 Deluxe, is a bit pricier ($39.99 for your first year) but covers five devices and comes with additional features:
Parental Control with School Time, which blocks the broader web to keep children focused during remote learning
Privacy monitor to scan data broker sites for your personal information
50GB cloud storage
Ultimately, Norton 360 with LifeLock Select is crème de la crème of Norton's internet security packages. It has the features and the price to match – $99.48 for your first year. It comes with additional identity theft protection that reimburses you for potential identity theft, sends SSN and credit alerts, gives you 500GB cloud backup space, and much more.
Compared to Kaspersky, Norton is packed with a few additional benefits like a more enhanced password manager, and it scores a bit better in system performance tests.
3. McAfee
When looking for McAfee's Internet Security program, be sure to check McAfee Total Protection. This solution has some of the most comprehensive security packages among the competitors. Just as with the previous two programs, it has a perfect virus and malware detection rate.
A unique feature we see in McAfee is the "My Home Network" feature that comes in all plans and shows you a map of devices signed into your Wi-Fi network. You will have complete control over it, with the ability to lock out trespassers.
Their basic Total Protection plan covers one device and includes VPN, performance optimization, password manager, safe web browsing, file shredder, and encrypted storage. These features come with a price tag of $34.99 for a one-year subscription.
The second tier plan covers multiple devices (up to five) and comes with two additional features: multi-device compatibility and ID Theft Protection. It's $39.99 for a one-year subscription.
Finally, the Family Premium plan will cost you $44.99 for an annual subscription, and it comes with additional parental control features. Due to its focus on "family" perks, this package might be a better solution for families looking for a secure Wi-Fi network rather than for online businesses.
4. AVG Antivirus
AVG Antivirus is one of the most budget-friendly cybersecurity solutions, with reliable protection. Ever since it acquired Avast in 2016, AVG has improved its overall performance and reputation. If there's a software that's renowned for its free antivirus, it's AVG Free.
However, we're looking at internet security plans, and AVG offers a decent one – AVG Internet Security. For $39.99 per year, you get the following features for one device:
Virus, ransomware, spyware, rootkit, and Trojan protection
Secure email and web browsing with the Email and Web Shield technology that stops threats prevents you from entering copycat websites, and more
Firewall protection that prevents hackers from breaking into your computer
Webcam protection that stops unwanted apps from accessing your camera
File shredder to permanently destroy files you no longer need
Getting the same features for 10 devices will cost $59.99 per year. They also offer a 30-day free trial.
If needed, you can get some advanced features with the AVG Ultimate program, such as VPN and the TuneUp, which helps you speed up your devices' performance by cleaning junk, conducting general automatic maintenance, monitors automatic app updates, and more.
However, you can find various free programs that will clean cached folders or look for software updates for you. All the essential internet security features you could need to run an online business are already included in their basic plan.
Overall, AVG Internet Security is a decent solution, and it has an almost perfect (99.8%) malware detection rate. However, you might find their persistent upsells a bit annoying.
5. Bitdefender Antivirus Plus
Bitdefender is one of the best internet security packages currently on the market. It comes with a surprisingly advanced engine that uses giant malware databases and machine learning to combat viruses and any other threat.
A great thing about Bitdefender is its cloud-based software. All scans and actions take place on the company's servers, taking the load off your device. This can drastically impact your overall computer speed.
Bitdefender offers customized scans for your scripts, network shares, or new files for more advanced users. This makes it one of the most customizable cybersecurity solutions on the market.
Some basic features of their Bitdefender Antivirus Plus include:
Malware, spyware, ransomware, and adware protection
Anti-phishing and anti-fraud protection
VPN (up to 200MB)
Safe online banking
Wi-Fi network security
Password manager
File shredder
A one-year Antivirus Plus plan costs $29.99 for three devices, while the one-device program is only $19.99.
There are some disadvantages compared to the other antivirus software we examined today, including no webcam protection or firewall, as well as no parental controls. Also, Antivirus Plus is only available for Windows.
Their Bitdefender Total Security package might be a better solution for those using other operating systems. This plan also comes with enhanced features, including all those missing from the Antivirus Plus.
6. ESET Smart Security Program
ESET is one of the leading antivirus solutions with more than 100 million active users worldwide. The company offers various security programs for private use and online businesses.
Let's examine one of their most comprehensible solutions for internet security, ESET Smart Security Premium. Compared to the previous software we covered, this one secures Windows, Mac, Android, and Linux devices.
Like most competitors, ESET Smart Security Premium scores excellent lab scores and leaves almost no impact on your device performance.
With ESET Smart Security Premium, you get the following features:
Antivirus, anti-phishing, anti-theft, malware, and ransomware protection
Network attack protection, including router security
Firewalls
Password manager
Webcam protection
Data encryption
One downside to the Smart Security Premium solution is that it doesn't offer a VPN service, making public Wi-Fi usage much more secure. Also, they don't currently support iOS protection for your iPhone or iPad.
A one-device yearly subscription for this program will cost you $59.99, but there are price savings when you opt for their two-year or three-year solutions.
How to Choose the Best Antivirus Software for You?
With so many feature-packed antivirus software programs, it can be tough to choose the best one. The best antivirus software for your online business depends on a few factors. We've covered six solutions with similar features in today's guide and noted the differences in each program. It's these differences that can ultimately help you decide.
To start, ask yourself how much protection do you actually need? Make sure to go over all the features we listed for each program and see if your needs fall into the basic or the premium product categories. Don't be afraid to invest in more expensive solutions if they come with features that will make your online business a more secure place.
Also, will you be using one or multiple devices to run your business? You want to get protection for all devices you'll use to access confidential information, including your customer's data. Quite a few options from our list offer multiple device solutions at a reasonable price.
Finally, be sure to only go for solutions that offer features you can't get elsewhere. You're primarily looking for protection against anti-malware, ransomware, and other "-ware" attacks. It's also essential to have anti-phishing and anti-fraud protection, such as features that will secure your and your customer's activity on your website.
If you need a VPN, and you see your preferred antivirus software is offering one, but only with its premium version, there's no need to pay extra. ProtonVPN is an excellent free-of-charge VPN solution that will get the job done. Apply this logic, and you'll end up choosing the best internet security software without having to break the bank.
Benefits of Internet Security Software
Sometimes, the internet can be a dangerous place. According to the Security Magazine, around 2,500 cyberattacks happen every day. That's why securing your PC, Mac, or mobile device with robust internet security software is essential in keeping your data safe in case of unwanted actions.
Unfortunately, antivirus software doesn't have enough advanced tools to protect you from attacks other than viruses, worms, and Trojan viruses. However, all the internet security software we covered today offers powerful features that are just enough to secure your devices from the most common cyber-attacks.
Here are some general benefits of Internet security software:
Anti-Virus Protection
Blocks your devices from viruses, worms, and Trojan horses.
Ransomware Protection
It prevents malware that encrypts your files and asks for a ransom to restore them.
Anti-Spam
Stops unwanted messages from entering your mail inbox.
Firewall Protection
This feature acts as a wall between ingoing and outgoing traffic and prevents unauthorized access to and from your network.
Spyware Protection
It prevents unwanted software from infiltrating your computer and stealing your sensitive data.
Protection for All
Not only will you be protected, but your customers will as well. Your visitors' or customers' data must always be secured, and sometimes the SSL certificate won't be enough.
Parental Control
Blocks harmful website content when your kids are using the computer.
Bug-Free Computers
When a virus enters your computer, it slows down some of its processes to the point of not being able to quickly perform simple tasks. Internet security combats those viruses and keeps your computer bug-free.
It also checks your USB drive and hard disk for security threats.
FAQ
What's the Difference Between Antivirus and Internet Security?
The main difference between antivirus and internet security software is in terms of features. They both protect your computer from malicious software.
However, internet security software has more features than antivirus protection. Its additional benefits (other than antivirus protection) include firewall protection, a password manager, spam, phishing and spyware protection, and parental controls.
Simply put, internet security offers more powerful security layers while antivirus only blocks viruses, Trojan horses, and worms. Due to more enhanced tools, internet security is naturally more expensive than the antivirus.
Is McAfee or Norton Better?
Protection-wise, Norton offers more features than McAfee, so in those terms, we have to say that Norton is better. Some additional features you only get with Norton include VPN, webcam and ransomware protection, and a password manager. You also get a cloud data backup.
With McAfee, you can get some of these features (such as VPN) but with only auto-renewal subscriptions exclusively.
However, both options score perfectly in malware detection and have some robust features available across all operating systems. McAfee is a slightly more affordable solution than Norton, which some users might appreciate.
Is Kaspersky Better Than McAfee?
Both Kaspersky and McAfee are some of the world's most robust antivirus solutions. Which is better depends on the assets we're discussing. When it comes to anti-malware protection, Kaspersky is the clear winner.
Kaspersky offers a bit more features in its flagship plan (including webcam, ransomware, payment protection, and parental control.) However, McAfee lets you secure more devices for less money.
How Much Does an Internet Security Program Cost?
Internet security packages start from $19.99 for Bitdefender Antivirus Plus to $29.95 for Trendmicro, $34.99 for McAfee), and up to $39.99 per year for Norton and Kaspersky, with some going even higher.
However, some prices include protection for only one device (Trendmicro and McAfee), while Kaspersky's plan provides protection for up to three and Norton covers up to five devices. The main difference in pricing plans lies in the number of devices supported by the program and some enhanced features.
All the basic software plans we covered today include all the essential internet security tools.
Which is the Best Antivirus Avast Pro or Avast Premier?
Feature-wise, Avast Premier is a clear winner in this battle. It has all features covered by Avast Pro, plus a file shredder, email protection, and a two-way firewall. But be sure to note that it's also a more expensive solution.
Avast Pro may be a better solution for those on a tight budget looking for essential antivirus protection. Consider getting a Premier version if you also need malware and data protection.
Recommendations – Our Top Choices
We reviewed six internet security software solutions in today's guide. If you still haven't decided on the right one for your online business, have a look at our recommendations.
Kaspersky
Kaspersky has been one of the industry's best internet security programs for many years. All its performance lab tests report impressive scores, with its scanner catching all malware samples.
By choosing Kaspersky, you'll get some of the most advanced cybersecurity features and an antivirus scanner at an affordable price. Chances are no other internet security software will come with as many features for the price.
Why We Like Kaspersky
Impressive lab scores
Great for detecting risky sites
Webcam protection (not available in many competitors)
Banking and payment protection
Flexible pricing plans
Cons
No two-factor authentication in the password manager
No VPN
Norton
Next to Kaspersky, Norton is one of the most reliable, feature-packed, and robust internet security software packages out there. It's currently a preferred solution for more than 50 million computer users.
By choosing Norton, your computer files will be secure, and all potential threats immediately blocked. This antivirus beast scores perfectly in lab tests without leaving any dangers behind.
Why We Like Norton
One of the industry's most comprehensive feature sets
Enhanced security with two-factor authentication (2-FA)
Dark Web monitoring
VPN service
Cons
No banking and payment protection
No identity theft protection
Take Your Internet Security to the Next Level
If you were to make a list of all things that need to be in place to run a successful online business, internet security software might not be one of your top priorities. However, it's what can save all the others from being stolen, lost, or compromised. That's why choosing the best internet security program is a must from Day 1.
Hopefully, after reading our overview on the best internet security software, you'll have an easier time deciding on the best solution for your online business.
Remember to always go for the plan that will keep your and your visitor's data secure, and don't refrain from opting for a premium version if that's what it takes.