Online businesses benefit from customer service software as they're not based in a fixed location. This type of software can help you communicate with customers and deliver services as needed.
There are many different products out there, but which one is the best?
Below, we'll review the best customer service software currently available. We'll also answer some frequently asked questions about the topic.
Best Customer Service Software
In this section, we'll review the 7 best customer service software.
1. Freshdesk
First up is Freshdesk, from the same company that makes Freshworks, formerly known as Freshsales. It's designed to be easy to use and have everything in one place. Even so, it's powerful and can deliver exceptional results.
Freshdesk's features include:
Ticketing system
Automating repetitive tasks
Collaboration system
High-security level
User-friendly dashboard
The ticketing system is made so that you can view tickets from multiple channels in one inbox. Emails, chats, and other communications concerning customer issues can all be converted into tickets as well. What's more, you can collaborate and assign specific tickets to select employees.
This might sound complicated, but the Freshdesk dashboard and interface make learning easy. When you first launch Freshdesk, you get popup tutorials regarding all the various tips and tricks. If that's not enough, there are plenty of articles and guides from the company.
One of the downsides of Freshdesk is that it doesn't offer much in the integrations department. Some features are locked unless you pay more. Its reports aren't particularly flexible, either simple or comprehensive, but no middle ground.
The pricing for Freshdesk starts from a free plan to up to $99 per customer service agent per month. The more expensive your plan, the more features you can unlock.
If you're looking for customer service software focusing on user-friendliness and power to improve customer experiences, get Freshdesk. Its simplicity has won many over, especially small to medium-sized businesses.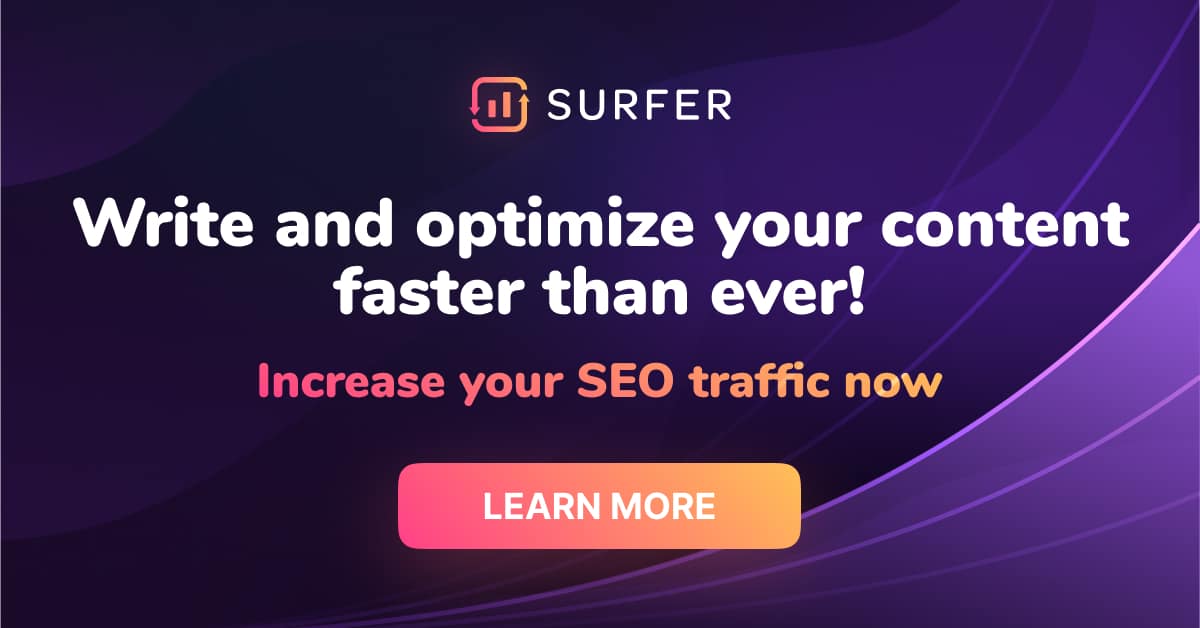 2. HubSpot
HubSpot also has its own customer service software, and it can work with other HubSpot products. Its Service Hub is built and marketed as a complete solution for customer service agents to tackle issues. Service Hub is known for having many powerful and versatile features.
These features include:
Chatbots
Live chat
Reports
Contact and company insights
Ticketing
Automation
There are many more features at your disposal, all designed to help make the customer service experience smoother. From communicating with customers or gathering data to make decisions, Service Hub can do it all.
Service Hub also comes with HubSpot CRM, allowing you to gather customer behavioral information easily. You can have access to two of HubSpot's great products at any time.
Integrations are a simple affair for Service Hub, unlike Freshdesk. This includes Gmail, Outlook, Facebook Messenger, and plenty of other apps. This allows you to stay in Service Hub longer without having to change windows and tabs unless needed.
The interface is comprehensive, though slow at times. This can be forgiven on account of how much information is at your fingertips.
There's a free plan for Service Hub, and the paid plans get more expensive the more users and features you want. The Enterprise plan, for example, can rise up to $1,200 for ten users.
Even if it's costlier, Service Hub is still a good choice for businesses of all sizes. Simply get the right plan, and you won't spend too much on this powerful and comprehensive software.
3. Zendesk
Customer service is complex, which is why Zendesk made it their goal to help online businesses tackle customer issues more efficiently. Your agents should have a good experience trying to make customers happy. Zendesk is known to boost the customer service experience immensely.
Zendesk's defining features are:
Plenty of room for customization around multiple brands and languages
Help desk management with numerous social media
Agent productivity tools
More than 1,000 integrations
That's right, you can integrate Zendesk with at least 1,000 third-party systems. All you need to do is select the ones you want from the Zendesk Marketplace. Some are free, while others are subject to extra fees.
Having multiple brands isn't a problem for Zendesk since you can access all of them with one account. Plus, Zendesk supports up to 28 languages.
You can also access all social media chats via the help desk, such as Facebook Messenger and Twitter. No need to leave Zendesk to reply.
The interface can use some work since it's challenging to navigate for some.
The Essential plan starts at just $5 per month, per agent, and the Elite plan at $199 per month, per agent, if paid annually. As is the norm, the more expensive plans have more features.
For online businesses looking for the best customer service experience, Zendesk is a great pick. You might encounter difficulties with the interface from time to time, but it's still a powerful service.
4. LiveChat
One of the best chat support software available, LiveChat also comes with features standard on many customer support software. LiveChat has been used for more than a decade, making it a solid albeit pricey choice.
Some of LiveChat's features include:
Statistics
Efficiency analysis
Interactive reports
Work scheduling
Multiple branding
There are plenty of other features that come with using LiveChat. Of course, the software specializes in live chats with customers.
LiveChat can also handle ticketing and automated answers should you be offline. Not everyone can work all day, so this will allow you to reach out to customers at a more convenient time.
In addition to the desktop version, LiveChat is also available on mobile devices. You can work on the go without an issue.
The LiveChat interface contributes to its ease of use and boasts quick loading speeds. It might be tricky to locate some options, but that isn't too much of a problem.
LiveChat starts at $16 per month for the cheapest plan and $149 for the Enterprise plan. For small businesses, this might be too expensive.
If you're a growing business, you can go with LiveChat for its powerful features. It is pricier, but you'll find that it's worth it in the end.
5. ZoHo Desk
ZoHo Desk is customer support software that starts with a free plan. Don't let that fool you, however. ZoHo Desk has some impressive features. It markets itself as the first "context-aware" solution.
ZoHo Desk has a myriad of features:
Omnichannel
Private knowledge base
Mobile apps
24/5 email support
Zia AI can be trained
Impressive security
The free version is suitably powerful for small business needs. The omnichannel feature makes handling customer issues much easier, and the ticketing system organizes the tickets automatically. Couple that with 24/7 email support, and you've covered everything.
Zia is ZoHo's AI that can even replace an agent for simpler tasks. Zia can access your private knowledge base to reply to customers' questions. You can even train Zia to perform specific actions.
Other than the free plan, ZoHo Desk has two other plans, the Standard and Professional plans. They cost $12 per month and $20 per month, respectively.
If you want a free product that still manages to perform excellently, ZoHo Desk is another excellent choice. Similar to HubSpot's Service Hub, you don't have to pay for a trial.
6. Sprout Social
Sprout Social differs from our other picks as It's more a social media customer service software. Regardless, it's a welcome addition if you tend to sell on social media.
Sprout Social's features include:
Conversation management
View customers' information
In-depth reports
All-in-one platform
Smart Inbox
The smart inbox feature allows you to reply on Instagram and Twitter. It also gathers messages from other platforms in one place for easy access. You can even respond to customer reviews on Facebook, TripAdvisor, and more within the app.
As an online business, you need to watch what others say about your brand, and Sprout Social can help you do that. With this feature, you can also check keywords and hashtags to glean more information.
If you want to build a bot to reduce your workload, Sprout Social can help with that as well. It can also function as a chatbot. All of its responses are generated by you, so it won't send out unapproved messages to clients.
After a 30-day free trial, you have to pay to use Sprout Social, starting from $99 per month. There are two more plans at $149 and $249 per month.
If you need social media customer service software, you should consider Sprout Social. It's simple to use and can work wonders.
7. ProProfs Help Desk
ProProfs Help Desk is another key customer service solution that is both affordable and powerful. The tool can work seamlessly with other ProProfs tools such as Knowledge Base, Survey Maker, Live Chat, etc.
ProProfs Help Desk's features include:
Shared inbox
Internal collaboration
Ticket prioritization
Smart reports
Chatbots
ProProfs Help Desk helps you connect with customers on their favorite channels. You can manage customer emails via a shared inbox, assist them in real-time via live chat, or capture requests using beautifully designed web forms.
To automate your support process, you can develop powerful chatbots. The bots can help you stay available for customers 24×7 and resolve their routine questions related to appointments, returns and exchanges, product pricing, etc. Moreover, as an interesting feature, you can use Round-Robin ticket assignment to automatically distribute tickets among your available agents.
The pricing for ProProfs starts at $10/agent/month. If you manage a big team, you can go for their Enterprise plan that offers the most powerful features.
If you wish to invest in a customer service tool that is easy to use and comes with omnichannel capabilities, you can go for ProProfs Help Desk. The tool can be a perfect fit for startups and small to mid-sized businesses.
FAQ
What Is Better Than Zendesk?
Some people consider Helpjuice to be better than Zendesk. Helpjuice has functions such as a superior knowledge base and in-depth reports. It's also intuitive to use.
What Are Customer Service Systems?
Customer service systems are software designed to help make the customer service experience more straightforward and more effective. Agents can use these systems to complete tasks faster than without one. These systems are also great for communicating with customers.
How Can You Improve Customer Service?
You can improve customer service by strengthening your personal customer service skills and customer interactions. Always try to enhance your strategy and allow your customers to provide feedback. Having a strong customer service team and ability to respond quickly to requests is important to keeping customers happy.
How Much is Zendesk Monthly?
If paid monthly, Zendesk Support costs $9 per month for every agent. The Support Suite costs $109 to $179 per agent per month.
How to Choose the Best Customer Service Software for Your Online Business?
Depending on your needs, you must select the best software that suits you. Consider your business size, whether you use social media often, and your budget. There are other criteria, but these are the most important ones.
After considering them, narrow down your choices and pick what you believe suits your online business the best.
Recommendations – Our Top Choices
Zendesk
Zendesk has a lot to offer and yet still manages to be fun to use. It's also very versatile, and you can do almost everything with it.
What We Like About Zendesk
More than 1,000 integrations
Easy to use
Powerful functions
Cons
The interface could use some work
Freshdesk
Freshdesk is excellent for simpler customer service, and small businesses will benefit from it immensely. It's also perfect for automation and organization.
What We Like About Freshdesk
Easy-to-use
Very secure service
User-friendly interface
Cons
Not a lot of integrations
Not suited for complex tasks
HubSpot Service Hub
Other than being free, HubSpot Service Hub is a powerful example of customer support software. It's made to be an all-in-one service so you can tackle everything without switching software.
What We Like About HubSpot Service Hub
Powerful functions
Free plan
Also comes with HubSpot CRM
Cons
Plans are more expensive
The interface is slow sometimes
Provide the Best Customer Service
For online businesses, customer service is essential. Now that you know what the best customer service software products are, you can choose the one that fits your needs.
The right service can help boost your sales as customers return for more. As long as you provide excellent customer service, you can expect to see growth over time.