Every online seller dreams of becoming successful on Amazon. However, setting up an online business as a seller has its obstacles. Many people who want to start selling online don't know where to store their products. Moreover, product packaging and shipping become more time-consuming as their online business grows.
Fortunately, Amazon FBA can facilitate the logistics for you. But how does Amazon FBA work? More importantly, is it the right solution for your online business?
In this article, we'll introduce you to Amazon FBA and highlight its pros and cons. If you're already selling on Amazon and don't know how to upscale your online business, we'll show you a few methods for driving more sales.
What Is Amazon FBA?
Fulfillment by Amazon (FBA) is Amazon's storage, packaging, and shipping service. FBA launched in 2006 and has enabled online sellers to grow their online businesses from the comfort of their homes.
The idea behind FBA is simple. Third-party sellers send products to Amazon fulfillment centers. When customers buy products via Amazon, the product is shipped directly from an Amazon fulfillment center. There are 110 Amazon FBA warehouses in the U.S. alone. Outside the U.S, Amazon FBA counts 185 fulfillment centers. This provides for faster order processing and delivery on a global scale.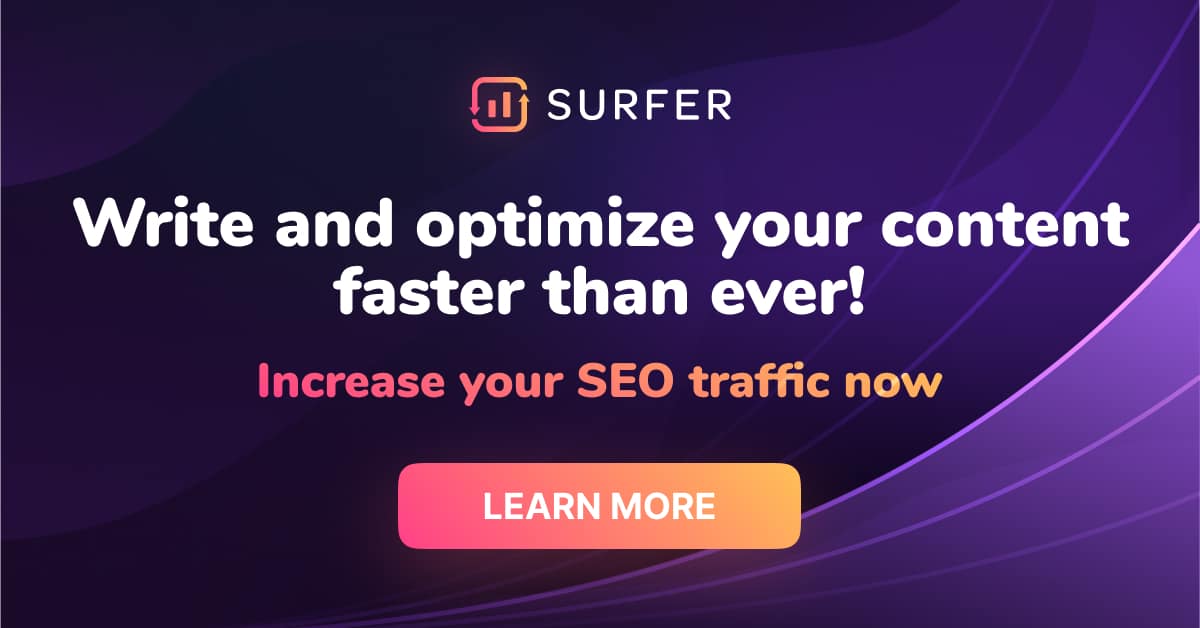 How Does Amazon FBA Work?
The FBA process is pretty simple. You'll first need to create an Amazon Seller account and add FBA. Then, you should create product listings on Amazon. After that, the process looks like this:
You send your items to Amazon.
Amazon stores your items in their fulfillment centers.
Customers buy your products via Amazon.
Amazon packs your products and delivers them to customers.
Bear in mind that you won't instantly get money for every item you sell. Amazon will send you the money you've earned every two weeks.
If the customer wants to return the product and get a refund, Amazon FBA will take care of this. In fact, they have 24/7 customer service that deals with product returns and shipping issues.
What you need to do is make sure your Amazon FBA inventory is updated. Amazon will let you know when it's time to send them more products.
If you are looking for winning g products, then try a tool called AMZScout. It is a tool that eliminates the guesswork in finding winning products.
Advantages and Disadvantages of FBA
Whether or not FBA is the right solution for your online business depends on your online business capabilities and what you aim to achieve. For this reason, we'll show you both advantages and disadvantages of Amazon FBA.
Advantages
Easy Shipping and Storage
With Amazon FBA, you don't have to think about storing your products and shipping them on-demand. You only need to keep track of your inventory, while FBA does the rest.
Reputation
Amazon is a trusted e-commerce company. By selling products via Amazon, you'll also benefit from Amazon's reputation. Customers know that they can return the product and get a refund if they wish to. Smaller e-commerce sites do not have the same amount of credibility.
Fast Delivery
Even if you can ship products yourself, Amazon will do it faster. In fact, all FBA products get the Prime badge, enabling Amazon Prime customers to get free delivery.
Refunds and Returns
Imagine having to handle the entire refund and return process yourself. Well, FBA does this for you, saving you time and effort.
The Buy Box
Have you ever seen the big 'Add to basket' button on some Amazon product listings? As a third-party seller, you could get one too if you opt for the FBA program.
Quality Control
Amazon offers on-site product inspections that you can track virtually. You'll receive a report from a quality control professional who reviews your product from the buyer's perspective.
Save Time
Storing, packaging, shipping, managing refunds, and returns, providing customer support – all these consume a lot of your time. Amazon FBA takes a massive weight from your shoulders and enables you to focus on sales only.
Disadvantages
FBA Fees
It should come as no surprise that Amazon FBA is not a free service. We've highlighted all the positive aspects, but they do come at a price that may not be suitable for all online sellers.
There is also another catch. You need to pay storage fees. The more your products stay at Amazon fulfillment centers, the more you pay. Make sure that your products sell fast to reduce storage fees as much as possible.
Also, you need to ensure that you make a profit despite FBA fees. This is why Amazon FBA is not suitable for low-cost items. The profit you make on a small number of sold items may not even account for all the fees you have to pay.
Product Prep
Amazon has strict guidelines when it comes to shipping products to one of its fulfillment centers. You need to package and label your products properly and ship them to the appropriate fulfillment center. If you make any deviations in this process, you risk your products being rejected at the fulfillment center, which can cause further delays. Thus, read the instructions carefully and make sure you don't miss any single detail. It can be useful for this part to use an FBA prep service to do this for you.
Product Returns
Because of Amazon's return policy, customers can return any product they buy. While this contributes to overall customer satisfaction, it doesn't benefit you precisely. Some products may be unsellable when returned, meaning you've wasted money on that product. More importantly, Amazon decides whether the product can be resold or not, so you don't have any control over product returns.
Reduced Brand Visibility
When customers receive your product, it will include Amazon labeling on the packaging. So, the first impression that the customers get will be that of Amazon rather than your company. Thus, if you're eager to raise your brand awareness in every way possible, Amazon FBA may not be suitable for you.
Amazon FBA Fees
Let's get to the question that is probably most important to you, which is how much Amazon FBA costs. In reality, there is no simple answer to this question. Amazon charges different fees, and the amount can vary. To get a clear perspective of how much FBA can cost you, here's a list of fees you'll need to pay:
Standard Seller Fee
Everyone who sells on Amazon has to pay the standard seller fee. Amazon keeps 15-18% of the profits of every item you sell. The standard seller fee isn't fixed because Amazon doesn't charge refunds in some cases, so it compensates for it by varying the standard seller fee.
Fulfillment Fee
For each unit that is stored at an Amazon warehouse, you pay a fulfillment fee. This is estimated depending on the item size and weight. You can see the complete list of fulfillment fees here.
The fulfillment fee also accounts for packaging and shipping, as well as returns and customer support.
Inventory Storage Fee
For every cubic foot of inventory, you have to pay a monthly fee. The inventory storage fee is not the same for all months, to make things more complicated. It is significantly higher in the period October-December than January-February. And it differs for standard-sized and oversized products.
Note: We know that calculating all these fees can be mind-boggling, so consider using an FBA calculator.
FAQs
We hope that this info answered the question 'How does Amazon FBA work?' for you. Now, let's look at some dilemmas that online sellers often have.
Is Fulfillment by Amazon's (FBA) Fees Worth the Cost?
Fulfillment by Amazon does have its advantages and disadvantages. Moreover, it depends on what type of product you want to sell. For instance, if you sell oversized products and you don't have anywhere to store them, FBA may be just the perfect solution for your online business.
But if the sales don't go well, you'll still have to pay the required fees. Also, selling low-cost items is a bad practice if you opt for Amazon FBA. The profit you make may not account for all the fees, so finding a more cost-effective alternative to FBA may be a better option.
Still, if Amazon is your primary platform for selling goods online, you can't go wrong with signing up for the FBA program. Lower shipping costs can balance out inventory storage fees, so you'll pay approximately the same for fees.
But in the end, it all comes down to how well you can sell your products. If they remain at an Amazon fulfillment center for too long, you'll end up losing money to inventory storage fees.
Is Amazon FBA Suitable for All Businesses?
More than 2 million online sellers use Amazon FBA. But does this mean that you should too?
Again, if you're already selling on Amazon, signing up for the FBA program will help you outsource some challenging tasks.
In fact, what if you want to run your online business from the comfort of your home? Where would you store all the products? This is precisely why Amazon FBA can be a practical solution for your online business.
Still, make sure that you research the Amazon FBA program thoroughly. Learn about all the fees and guidelines. In this way, you minimize the risk of unpredictable fees and costs.
How to Source Products for Amazon FBA?
For those of you who don't know, product sourcing refers to how you obtain products to sell. With online sales, it is usually the case that you resort to dropshipping or print-on-demand services, but you can always sell your own crafts.
Most online entrepreneurs wonder how to buy products from a manufacturer/supplier and sell it to their customers. More importantly, you have to decide what type of products you're going to sell.
Here are a few metrics you need to keep in mind when choosing the products you want to sell using Amazon FBA:
1. Evaluate Profit Margin
Creating a few scenarios of how much you'll earn is essential. You don't want to set a price for your product blindly. First, calculate all the fees and estimate the costs of the FBA service. In this way, you'll know in advance how high your profit needs to be to cover all the fees.
Also, choose products with a relatively high-profit margin. Products with a low-profit margin can be just a waste of time. Even if your sales go smoothly, there will be less income. Instead, source products with a high-profit margin to ensure you get substantial income as well.
2. Demand and Competition
The basic principle behind any sale is that you identify a demand, provide appropriate supplies, and benefit from the profit you make. Ideally, you want to source products for which there is a high demand but no supply.
We know this sounds impossible, but there is a way to come close to this formula.
Identify product categories that sell well but have low competition. The rule of thumb is that with high demand comes high competition. But there are always new trends sprouting, which means new demands appear. Ensure you're ahead of the competition and be among the first to provide products that customers desire.
But finding these types of products can be time-consuming and requires extensive Amazon research. For this reason, your best starting option is to source products for which there is a medium demand. Beating the competition, in this case, is challenging but not impossible.
3. Seasonal Products
If you're just starting out as an online seller on Amazon, perhaps you should avoid seasonal products. For example, don't sell boots or sweaters that people will only buy in the winter period. People don't purchase these types of products throughout the entire year. You'll just end up paying more in inventory storage fees.
4. Smaller Lightweight Products
To minimize all Amazon fees, you should source small, lightweight products. Picking these types of products also reduces shipping costs.
5. Inexpensive Products
What do consumers compare first when buying a product? The price, of course.
You want to make sure you're giving them something that they can afford. Moreover, it should be less expensive than similar products in the same category. For this reason, choose products with low manufacturing costs. They'll be easier to sell, and if they don't, you can easily switch to some other product category.
6. Experiment
If a product doesn't sell well, switch to something else. Just because you're passionate about a specific product doesn't mean that you should try to sell it at all costs. It is better to take an objective approach and see what sells, even if you're not fond of certain product categories.
What Are the Best Things to Sell on Amazon?
This question naturally stems from the previous one. Many of you may be interested in what products are easy to sell on Amazon. Here's a list of the top five products that people usually buy. Watch how they align with all the principles we've mentioned in the previous section.
1. Books
Believe it or not, books are predominant in Amazon sales. Even though we live in a digital era, people still love printed material. In fact, books are one of the most popular categories on Amazon. They are perfect for online sellers because you can buy them in bulk for a ridiculously low price. Then, you can sell them independently on Amazon and get up to 1,000% worth of profit.
2. Jewelry
Let's be honest. Jewelry is expensive. But who knows whether the ring you wear costs $200 or $20? Because of this, people buy jewelry from Amazon, and usually when there are discounts.
However, if you want to compete in this niche, use long-tail keywords for your product. If you use short keywords like a thousand other sellers, potential buyers will never find your product.
3. Clothing
Similar to jewelry, clothing sells really well, especially those at affordable prices. The beauty of buying clothes online is that people can find something that their local retail store doesn't have. Also, clothing has many niches, so you have a greater choice in evaluating where the relationship between demand and competition is favorable for your products.
4. Electronic Items
Bluetooth speakers. Remote controls. Earphones. You name it; tech products are always in high demand on Amazon. The best part about this category is that it has many sub-categories. This enables you to research different niches and find the products that are most likely to sell well.
5. Toys & Games
Children are consumers as well. Often, their parents find it easier to buy toys for them online. And what better place to look than Amazon? You'd be surprised to learn that one of the best-selling items in this category is Uno, a card game sold for $9.99.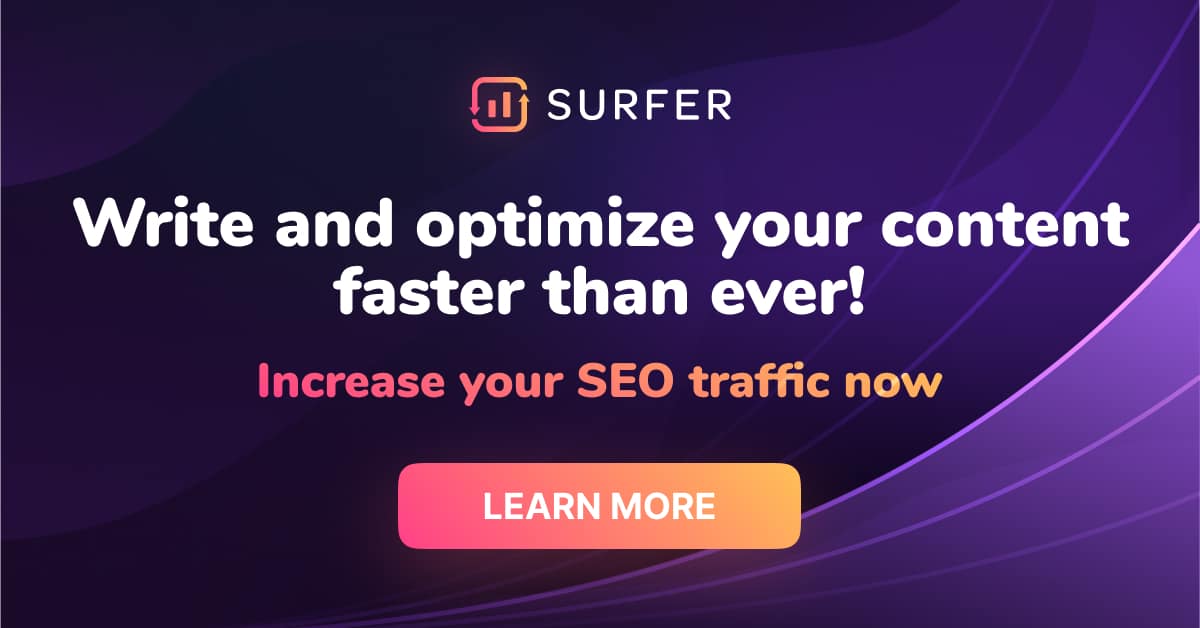 What Can I Not Sell on Amazon?
Who would guess that the largest e-commerce store on the planet doesn't sell everything? Well, it doesn't. Amazon has a strict policy about its restricted products. The company wants to avoid all legal issues with these types of products. You should be aware of this before considering what kind of products you want to sell.
Recommendations
As an online seller on Amazon, you may wonder if there are more ways to drive sales. People may simply not find your product in Amazon search, and you don't know how to generate affiliate links for your products. But there is a solution for that.
Buy a Website
Fortunately, there are more options for online sellers beyond signing up for Amazon FBA. In fact, you can buy affiliate websites. There's no need to make a website from scratch. You don't need to invest time, money, and energy to create the right content and improve SEO. There are websites with domain authority ready for sale.
Flippa
Like FE International, Flippa enables website sellers and buyers to meet in one place. The only difference is that Flippa offers websites at any price. So, you, as a novice entrepreneur, can find good deals.
The only drawback of Flippa is that scam websites have managed to make it to their marketplace. This means that their verification process when accepting websites from sellers is not reliable. If you don't know how to evaluate a website inside-out, you should probably stay away from Flippa.
Human Proof Designs
Have you ever dreamt that someone else made a website for you? Well, your dreams can come true if you purchase a website from Human Proof Designs (HPD). Believe it or not, HPD specializes in making niche websites. Having a well-built website gives you a great head start for your online business.
But why would you want an affiliate website?
Let's say that you are selling black leather boots on Amazon. When an internet user types in 'black leather boots,' they are usually looking to buy black leather boots and read reviews.
Once they run the search query, they'll click on one of the search results, leading them to a web page with various black leather boots and affiliate links for each pair. These affiliate links lead to your products on Amazon, and you get more sales.
Now, when you buy a website from HPD, you need to choose a niche. For instance, if you want to sell electronics and gadgets, pick a website from the tech niche. Though, bear in mind that you take control of it once you buy a website, meaning you'll have to provide content and update your SEO strategies.
But in reality, that is the point of the whole website purchase. You want a well-performing website where you'll create content around products you sell and benefit from the traffic that the website is already getting.
FE International
Another company that offers websites for sales is FE International. The company sells other people's websites, with their permission, of course. In fact, FE International functions as a marketplace for websites; both buyers and sellers are on the site. The role of FE International is to evaluate every site and make sure that potential buyers don't get scammed.
The sites you'll find on FE International revolve around content, SaaS, and e-commerce websites. Each site for sale is an established online business that took years of building and is priced at thousands or millions of dollars. For this reason, FE International may not be a good place for online entrepreneurs that are just starting out.
Build a Website
An alternative to buying a website is building one. Fortunately, you don't have to do it on your own.
Human Proof Designs
Apart from selling already-made websites, HPD specializes in building websites tailored to their client's needs. It's simple: You tell HPD what type of website you want, and you get a well-built website.
But this is only the foundation of your online business. You'll need to invest time and effort in updating your site with content and improving its SEO. Or, you can have HPD do that for you as well.
Boost Amazon Sales
With the evolution of online business and e-commerce, online sellers can run their online businesses more efficiently. Amazon FBA provides logistic solutions for sellers that are just starting out. Storage, shipping, and customer service problems are a thing of the past once you sign up for Amazon FBA.
Whether or not Amazon FBA is suitable for your online business depends on various factors you need to consider. Fortunately, now you've got the answers to 'How does Amazon FBA work.' It's up to you to weigh the pros and cons and determine if you should sign up for Amazon FBA.
Also, remember to employ different strategies to drive more sales on Amazon.