Starting an online business is like solving a puzzle. Branding is the central piece for getting an audience and increasing your online business's impact.
No matter what online business type you're starting, you want it to speak to people, and you want your customers to feel comfortable with the sheer mention of your online business name.
Good branding takes time, effort, and creativity. For that reason, we've created this ultimate how-to brand your online business guide. You'll walk away knowing exactly what branding is, why it is essential for every business type, and how to run a successful branding campaign.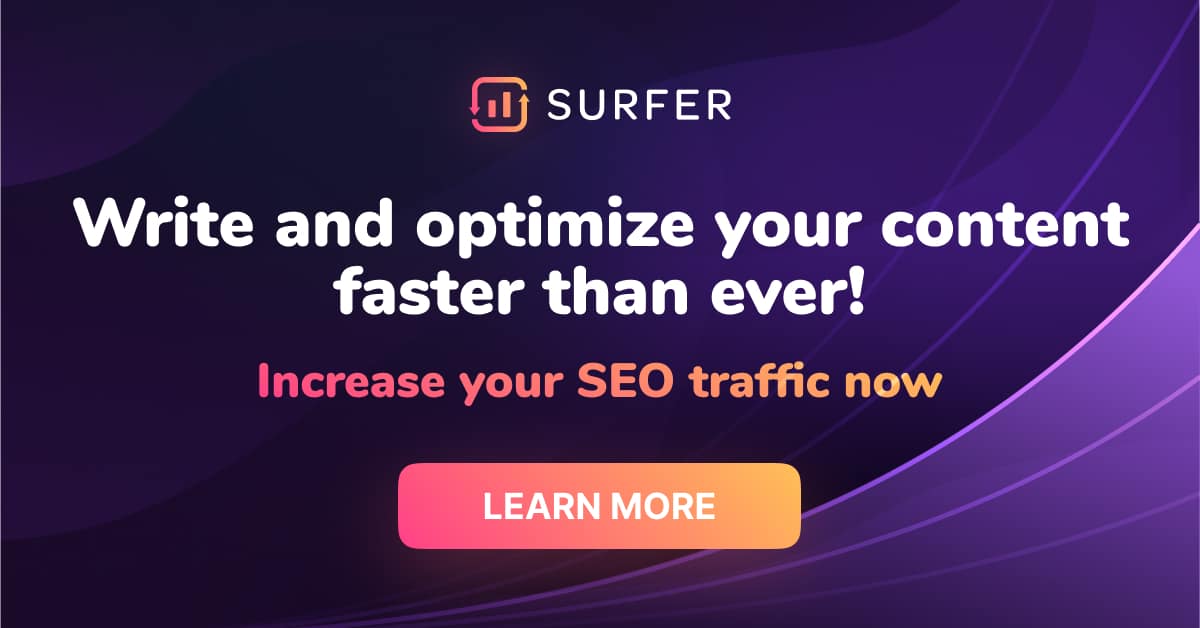 Benefits of Online Business Branding
Before jumping to the meat of the article, we want to lay out the benefits and importance of branding your online business. Branding your work is much more than just designing a logo and slapping it on. It's about telling a story and connecting with your audience on another level.
Here are the benefits of branding.
Builds Trust and Loyalty
Building trust between an online business and customers is crucial for online business sustainability. We live in a business world focused on profit, where the most important goal is to sell a product fast. However, one customer buying a product won't be enough to keep the business running.
Getting repeat customers and earning their referrals should be your goal. This is where customer loyalty can help.
When a customer completes a purchase with a smile on their face, they'll likely come again and tell their friends and family about the fantastic product they bought from 'that place.' This is precisely the kind of reaction you want to provoke in your customers.
Here are some tips on how to build loyalty:
Think of a unique feature or experience your online business can offer that others don't
Post on social media, but not only to promote products. Write about non-business-related things, so the customers don't feel like they're being sold something all the time
Think of ways you can personalize your products. Be proactive
Provide exceptional customer service. Try to answer all comments and private messages and treat customers with respect
Start a loyalty program and offer bonuses or coupons for returning customers
Create a community forum or a particular Facebook group where customers can discuss your services
Run customer satisfaction surveys. They are a great way to ask for feedback and indicate how happy people are with your product
These are just some ideas to help build loyalty. Think of it as creating a new relationship or friendship. It takes time and effort to get to know someone and earn their trust. It's the exact model you want to apply to your clients.
Helps Associate Your Business
If we ask you to think of an energy drink, which one will first come to your mind? Now, what about a search engine? Chances are, you pictured Red Bull and Google.
This is a perfect example of how good branding can create associations with the mere mention of a product category.
Gives You a Competitive Edge
Having a customer recognize your product, remembering the positive experience they had with it, and purchase your product gives you a competitive edge in the market. The more you build brand awareness, the more your customers will be interested in your products.
Boosts Brand Equity
Branding is also crucial when determining a product's price. The perceived value of your product will grow the more you're established as a brand.
Have a look at Apple. High-quality products, positive customer experience, and out-of-the-world branding made Apple a technological giant that allows them to sell products at a much higher price compared to competitors.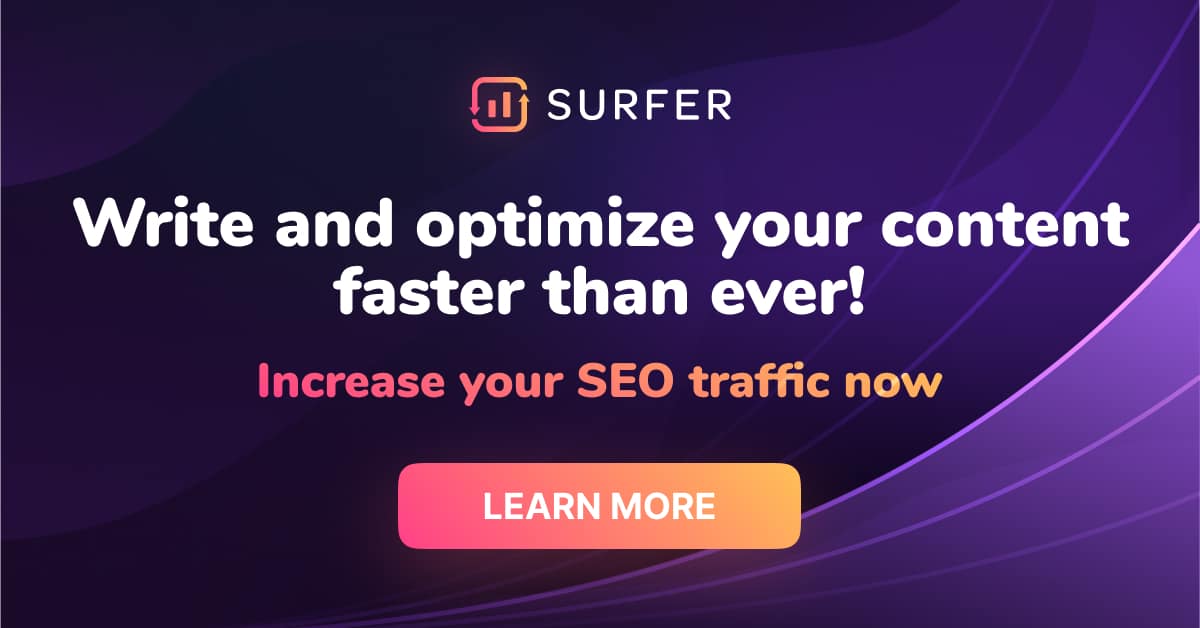 Helps Introduce New Products
Building your brand identity opens doors to online business expansion. Once your brand is recognizable by your target audience, it will be much easier to introduce a new product coming from the same family. Not only will your customers accept the product, but they'll also anticipate the next one and look forward to it.
Tools for Branding Your Online Business
Here's an outline of the tools you should use for an effective branding campaign:
Colors
Logo
Social media platforms
Blog
Videos
Emails
Colors
Colors are important as they mean different things. The chart below shows some of these to help you define your brand colors. We recommend using Coolors where you can create a color palette to suit your brand and save this for use in your branding.
Logo
There is so much that goes into your business logo. It's the core of your brand identity and the image your customers will have in their minds when thinking about your product.
You can either hire a professional graphics designer to create your logo for you or create one yourself. Fortunately, many great websites let you create logos for free. You can check the 'Recommendations' section for some ideas.
You might wonder what makes an excellent logo? Most of the time, logos are simple, relevant, and memorable. You want to stay away from complex images. Not only will they be harder to design, but your customers will have a hard time remembering them.
Make sure your logo can fit different surfaces, starting from your website up to pens, cards, T-shirts, or social media.
If you're struggling to find a logo then take a look at Free Logo Design as they have a great free logo maker which does most of the work for you!
Social Media Platforms
Sharing valuable content on social media plays a massive role in building brand awareness. A great way to start is by creating a central account (depending on your target audience) and then launching the other ones as you go.
For example, if your focus is on millennials, start building your brand identity on Instagram and then expand to Pinterest, Twitter, and Facebook.
Besides writing posts, use the stories and live streams to bond with your audience in a non-commercial way. You can show behind-the-scenes images of how you get work done or make posts about industry-related fun facts.
Blog
A blog is a powerful tool for branding. Incorporating a blog section into your website will help drive traffic, build brand awareness and create a bond with your audience. WordPress is an excellent platform for building a website with a blog.
The blog is the voice of your business, with the logo being its face. It's where your story gets heard and where you can truly stand out from the competition.
Make sure to introduce content, tutorials, videos, interviews, and infographics as a part of your weekly or monthly blog posting routine.
Videos
Whether you're posting on your blog, social media pages, or website, videos are sure to receive a lot of attention. This is the most easily accessible content that is usually animated, dynamic, and doesn't require much effort on the viewer's part.
However, with the increasing popularity of video content online, it's becoming harder to attract viewers. Make sure to know your audience and their interests and be original.
Include subtitles for those watching the video on mute, which usually happens with Facebook or Instagram video posts.
Emails
Email marketing is an indispensable tool for a good online branding strategy. One of the reasons is it does wonders for brand awareness.
More than 4 billion people use emails daily. This is more than any social media network. Plus, if you share a post on Instagram, its algorithm can often fail you, and the content won't get distributed to everyone's newsfeed. With emails, you're sure everyone receives the information.
Being consistent with your newsletters lets your customers know you're actively working on improving your online business. This is also a powerful tool to educate your customers. You can include the behind-the-scenes story of how you came up with your online business idea or product, share teasers for future creations, or distribute links to your blog posts.
Always include a welcome email for new subscribers. This is your opportunity to introduce them to the brand, its mission and invite them to shop or explore more of your services.
How to Brand Your Online Business
Now that we've explained why branding is important and what tools you need to make it successful let's dive into the most crucial part: how to brand your online business and increase brand awareness.
1. Be Reachable
Always keep in mind that you're trying to build a relationship with your customers. To make things easier, compare the bond you're creating with customers to a bond between two people. If you were to ask a person you just met for money, do you think they'd give it to you? Not before hearing your story.
Building a bond with your audience means presenting yourself and your brand. Don't be just another faceless company that sells things. Present your brand in a way you'd do so to a friend. The audience will recognize and award your honest and friendly approach.
2. Be Social
People love to spend time with each other. It's an innate need for all human beings. Socialization is the only way to learn and engage with the world.
Take this model to your branding strategy. Socialize with your audience daily. Don't only use your online presence to sell stuff – use it to engage with your buyers. Ask them for feedback, share industry-related news, or something completely unrelated.
Chances are your primary source of communication is your social media. Be responsive to messages, share engaging content, and treat your customers as if they were your friends. This will do wonders for your brand.
3. Use Storytelling
People love stories. We grew up listening to stories, we wrote them, we lived them. Why not include this approach when reaching your audience?
If you're just starting an online business, you can publish a narrative about you (the founder), how you got the idea for your first product, or a funny story related to starting your business. Anything you think might be interesting to readers is worth sharing.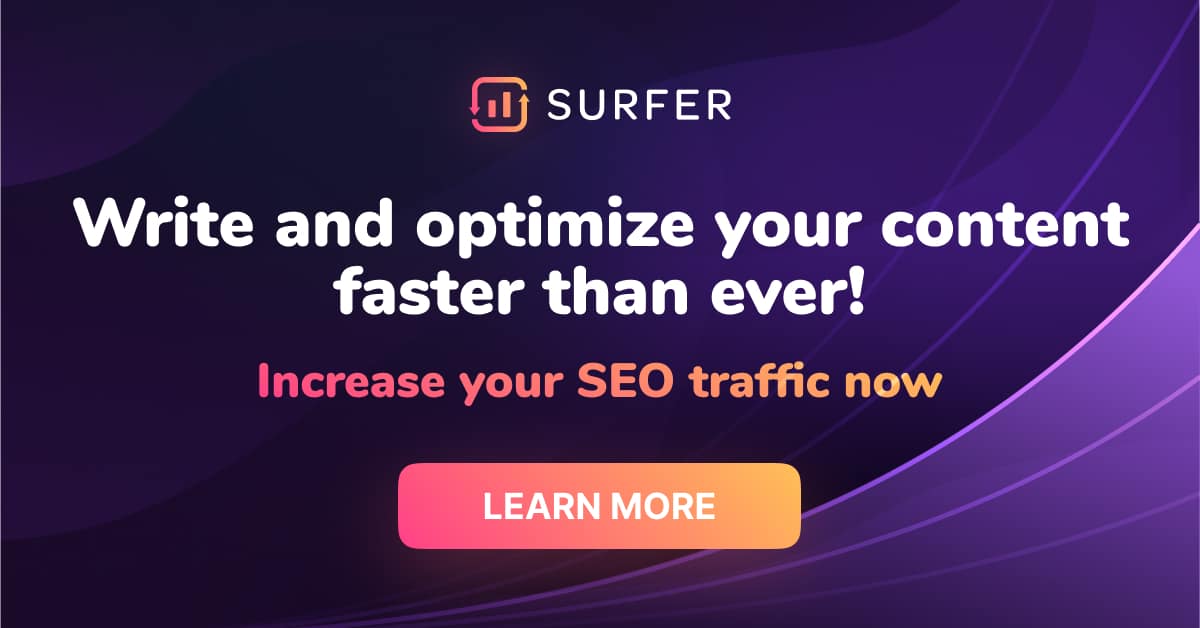 4. Make Content Sharable
Imagine scrolling through your Facebook feed and seeing a friend's post promoting a product. Maybe you saw an ad for it a few weeks ago and considered getting it yourself, but you weren't sure if it's the right fit for you.
After reading how impressed your friend was, chances are you'll now want the item more and maybe even purchase it.
That's what word-of-mouth marketing does. Up to this day, it's the most effective way to attract customers and build trust. You want to make your content sharable, add social sharing buttons to your website, e-commerce site, or blog post. A meticulously framed content strategy does wonders for brand awareness.
5. Start Guest Blog Posting
Creating a blog to promote your online business is the first step towards building brand awareness. Guest blogging is the second.
If you have zero experience with it, here's how to get started:
Research Industry-Related Blogs
Search for keywords on Google and social channels. If your niche is flowers, you can search Google for 'flowers guest posting.' You're likely to find blog posts such as '50 flowers guest post websites list' or similar.
Create a List
Now that you've found a range of blogs for guest posting make a list of those suitable for your brand. Go over their website, check their content and social networks. Ensure the content you're providing matches their overall style.
Make Blog Post Ideas
Write down the ideas for blog posts you could write for them. Think of a topic not already covered on their website.
Send Emails
Contact the person behind the blog by following their submission guidelines. You can send an outline, an excerpt, or the entire post to their editors.
6. Improve SEO
Search engine optimization (SEO) is a must for every online business. Exposing yourself to search engines is a guaranteed approach to driving traffic and building brand awareness.
Building content around keywords your target audience uses to search for products online is crucial for a successful SEO campaign. If your niche is jewelry, and you see that people search for 'silver bracelets,' you want to write a post titled 'Six Silver Bracelets for Every Situation.'
You want to incorporate the keyword into the title and a few more times into the text body. However, don't overdo it because Google tends to penalize for it.
7. Maximize Social Media Presence
Thoroughly research which social media platform your target audience spends the most time on. You want to start by building an online presence there. Post regularly, engage your audience, do live streams, post stories, and include social media contests.
Contests are terrific for attracting new followers. You can run a competition where contestants share photos or videos, and the one with the most 'likes' gets a small prize. The participants will share the page with their family and friends, hooking more people into your brand.
8. Kick-Start Freemiums
Depending on your service, you can start freemium product versions. Many popular online software companies follow this approach where they offer a software version with basic features for free, no strings attached.
This way, your product gets to more users, and a good portion of them will eventually upgrade to the full version. Also, users are more likely to share the 'free features' with friends, and they might end up buying the premium version as well.
Some of the most popular online software, such as Spotify, MailChimp, OneDrive, Dropbox, Skype, SurveyMonkey, offer freemiums.
9. Start a Referral Program
A great way to build brand awareness is through referral programs. One study shows that almost 50% of Americans list their family and friends as top sources of brand awareness.
By starting a referral program, you offer customers a discount on their next purchase if they refer your product to a friend who then buys something.
Pretty much every successful business offers referral programs to their users, but also employees. For example, Uber will reward its drivers for bringing new ones into the company. They will also provide a free ride for existing riders' friends or family, prompting them to sign up themselves.
10. Offer Free Content
Find a way to give a piece of your content, subscription, or product away for free. Are you running a subscription service? Include a free trial. Do you have an online learning platform? Offer a free course summary. For any niche, you can include a free PDF sample explaining how to use the product or teaching the audience something new about it.
11. Use Infographics
If your goal is to reach a new audience, infographics should be your primary tool. There's just so much about these content pieces we love. They're concise, provide valuable insights into various topics, are visually engaging, and a pleasure to digest.
Sharing infographics alone as a social media post or incorporated into a blog post is a great way to get more audience engagement.
12. Be a Sponsor
Just think of all the events you've attended so far. Most of them wouldn't be possible without sponsors. We know that the global event scene has changed, and more events are being hosted online, but you can still get through with this approach.
There are thousands of influencers and YouTubers in various niches that could use some sponsoring. You sponsor their video, and they mention your services throughout the presentation and post links to your products.
If there are industry-related events in your local community, this is even better. Additionally, you can personally distribute marketing materials such as T-shirts, pens, business cards, notepads, lighters, or similar with your brand logo on them.
13. Make Podcasts
According to Podcast Insights, 50% of all American homes listen to podcasts. The podcast market has been rapidly expanding in the past few years, and more companies have recognized its potential.
Some successful companies that integrated podcasts into brand messaging include eBay, Sephora, McDonald's, Slack, Shopify, GE, and Blue Apron.
It's also easier than ever to create a podcast today. Whatever your niche, you can do a mini-series covering a specific product line or service or share industry-related news. A great podcast type is a show host. It's where you invite an industry expert or a person knowledgeable about a service or a product and explain its use to the listeners.
Measure Brand Awareness
The thing with brand awareness is you can't measure it the traditional way. However, you can look at specific factors and see how well you perform depending on specific objectives.
Direct Traffic
By measuring direct traffic, you learn how many people visit your website by typing its URL. This is an excellent metric to show the number of loyal customers or those who knew about your brand before seeing it on social media or searching for keywords.
Social Engagement
Measuring social engagement tells you how aware people are about your product or service and how they feel about it. This can refer to the followers' number, likes, comments, shares, mentions, and more.
Surveys
You can create a brand awareness survey. This way, you'll receive customers' direct feedbacks and hear their honest opinion about your service.
FAQ
What Does It Mean to Brand Your Business?
Simply put, branding your online business is the best way of identifying it for customer recognition. Anything – from your logo, marketing campaigns, uniforms, or a customer service style – makes an impression. Every single interaction you have with your audience is your brand.
By branding your online business, you let customers know what your work stands for and how it is different from the competitors. All the most vital qualities and strengths of your online business are expressed through the brand.
How Can I Make My Brand Strong?
Making a strong brand requires a lot of consideration, time, and creativity. There are general rules that all businesses follow, but not all of them succeed. You should dedicate enough time to your branding campaign and not be afraid to invest in professional services if necessary.
Here's a must-do for every strong brand.
Target Audience Research
Before diving any deeper, you need to learn more about the current market and your target customers. You can do so by Google-analyzing the competition and the customers or visiting subreddits on Reddit where your customers discuss products.
Set a Focus and Personality
Every brand should be recognizable not only for its logo but for its personality and focus. Your mission should be apparent at first sight.
Pick a Business Name
An original, short, catchy, and relevant business name is a must.
Design a Logo
You want to pick the right color, make it simple, adjustable, and relevant.
Come Up With a Slogan
'Just Do It.' 'Think Different.' 'Open Happiness.' 'Gives you wings.' You can probably guess what multi-billion companies stand behind these slogans. Catchy slogans can hook an audience faster than anything else.
Is Branding Important for an Online Business?
Absolutely. Branding is crucial for every online business, no matter how big or small, online or offline. The main idea behind branding is getting loyal customers, as they make up for most of a company's profit.
If you want your online business to have an identity, you need to make it a brand. Also, you'll have a much harder time getting noticed in the myriad of established brands in your niche without proper branding.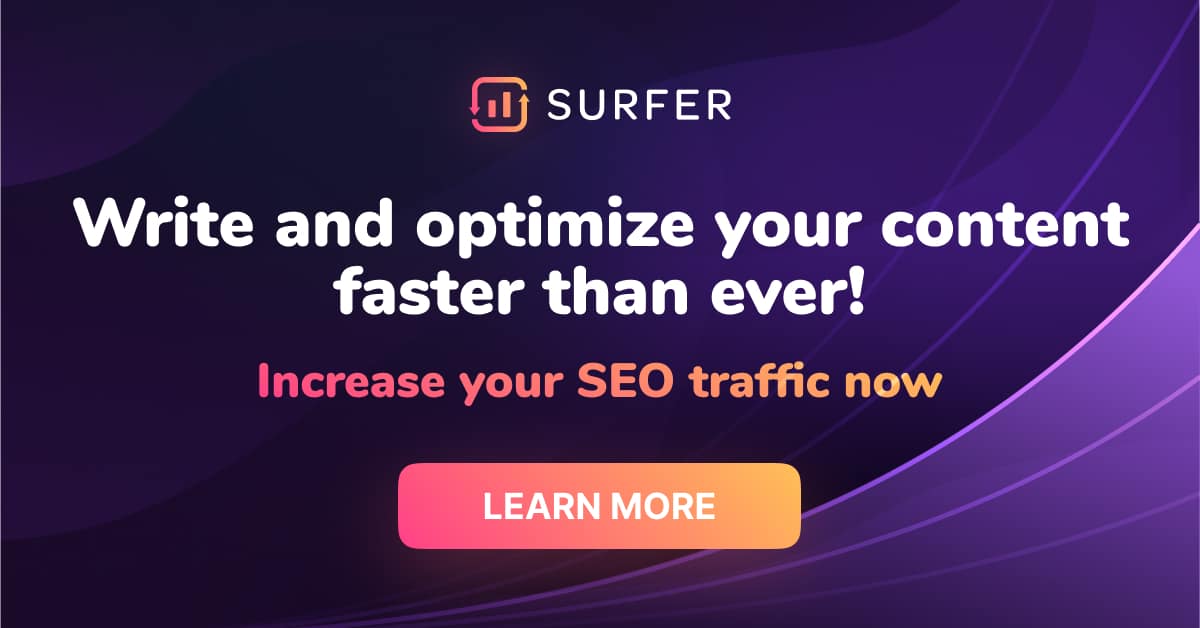 What are the Key Elements of Branding?
The branding process includes a whole list of elements that, when combined, make a branding strategy successful.
Brand Identity
This is the brand name.
Image
This is usually the logo. It's the picture customers have in their minds when thinking about a product.
Position
This refers to the way a product is placed on the market. What does it do, whom does it cater to, and what makes it different from the competition?
Equity
The perceived value of a brand.
Personality
It's what emotional qualities people associate with a product.
Experience
The overall experience a customer goes through during the whole process of engaging with your brand.
Communication
The message a product delivers to the audience.
Story
The history behind a brand, how it came to life.
Extension
The possibilities for expanding the brand, adding new products, exploring new markets, etc.
How to Turn Your Online Business Into a Brand?
To turn your online business into a brand, you should follow the general advice:
Do target research to know your audience
Come up with a business name
Choose your online business's focus and personality
Come up with a catchy slogan
Design a logo that's creative, authentic, and simple
Pick a color and font to represent your brand
If possible, talk to your current customers and learn how they feel about your online business and whether they understand your mission statement
Recommendations
MojoMox
MojoMox helps you to save time and quickly launch a beautiful brand using their super easy-to-use and unique logo kit maker. It allows you to combine minimal symbols, use modern fonts and create a gorgeous logo in fresh colour palettes.
The best part is – you can immediately see how your brand colours and logo variations work on design examples such as a website, a business card, or Instagram stories.
Why We Like MojoMox
Modern logo fonts for wordmarks (or for logos with alt letters);
It gives you numerous options to customise each letter in the wordmark
Offers one-of-a-kind logo symbols, truly unique to your brand;
Fresh colour palettes to build a magical brand!
Looka
Looka is an AI logo generator that creates great logos instantly. Whether you need a unique logo, business cards, Facebook and Instagram profile pictures, or covers, Looka has got you covered. You don't need to have design skills to use this software, yet you'll generate endless options to choose what you like.
Why We Like Looka
Complete control over the whole media generation process
Endless logo ideas to choose from, created only for you
Unique logos
Branding kits and social media kits with dozens of sized social media logo images
Free Logo Design
Free Logo Design is an online logo maker that lets you create a logo for your online business for free. You can choose between thousands of icon options from various industries, select colors, fonts, and choose a file format. It allows unlimited edits until you get the perfect logo.
Why We Like Free Logo Design
Thousands of logo samples from over 30 industries for inspiration
Completely free
Easy to use, beginner-friendly
99designs
99designs is an online design company that offers a wide variety of services: website building, web page design, logo and branding packages, product labels, illustrations, book covers, and much more.
To get a logo, you can either work directly with a designer or start a contest where a whole designer community competes to make the best solution for you.
Why We Like 99designs
You get a design from professional designers
Fast turnaround time
A variety of design packages to choose from
You can browse for designers by industry, level, category, or language
Fiverr
Fiverr is one of the most affordable ways to get a professional logo design for your new online business. Fiverr is the primary source of income for thousands of graphic designers, writers, and programmers, and you can find services starting at five dollars. That's why the founders called the platform Fiverr.
Why We Like Fiverr
You choose your designer
Affordable, high-quality designs
You decide on the turnaround time
How to Brand Your Online Business Simplified
Every new online business owner wants success, and they want it fast. Without branding, the road to success can be much longer.
Fortunately, you're now aware of all the tricks and tactics that make for a prosperous branding campaign. Applying the advice from our guide will help you build a brand your audience will love.
On a final note, remember that your brand represents your business's identity, and it's the first thing your customers associate with your product. As long as your branding campaign is creative, relevant, and simple, it'll resonate with everyone, and sales will follow naturally.