Surviving and staying relevant are the biggest challenges small online business owners face.
With countless emerging brands and businesses, the only way to find your ground is by giving your target audience a clear sense of who you are and how you are different from your competitors.
In short – building a brand!
As a small business owner, you might assume branding is for the bigger 'fishes' only. That's not true. You don't need to spend thousands and millions on fancy advertisements and campaigns; you just need to communicate your objective. You can brand your business on a budget in several ways. Here's how.
1. Know Your Audience
Market research is the key to a strong brand. First, you need to know who you are selling to. When you know your target audience, you can create just the right brand to speak and appeal to them without a miss.
The best way to know your consumers is to create a profile including demographic (age, marital status) and psychographic (motivation, beliefs) characteristics.
Through these details, you can understand how your business can answer and cater to their needs. Profiling your target audience also helps you determine what media and online platforms they are active on.
This helps you choose the right channel and the most effective market strategy to appeal to your target audience. You also save your resources and efforts by spending only on what works best.
Market research is vital. Brands pay considerable sums to hire market research firms and agencies to do so, but this can be done online for free.
You can use free business databases, research reports, trade journals, and websites like Statista. They give you access to statistics and graphs related to several hundred industries. In addition, many industries release critical insights about business trends on online platforms and social media channels.
You can use your social media account to connect with your audience, hold conversations and receive feedback. In addition, you can hold online polls, surveys, and even focus groups to know more about your potential consumers.
You can even find business students willing to help you with the research to gain experience.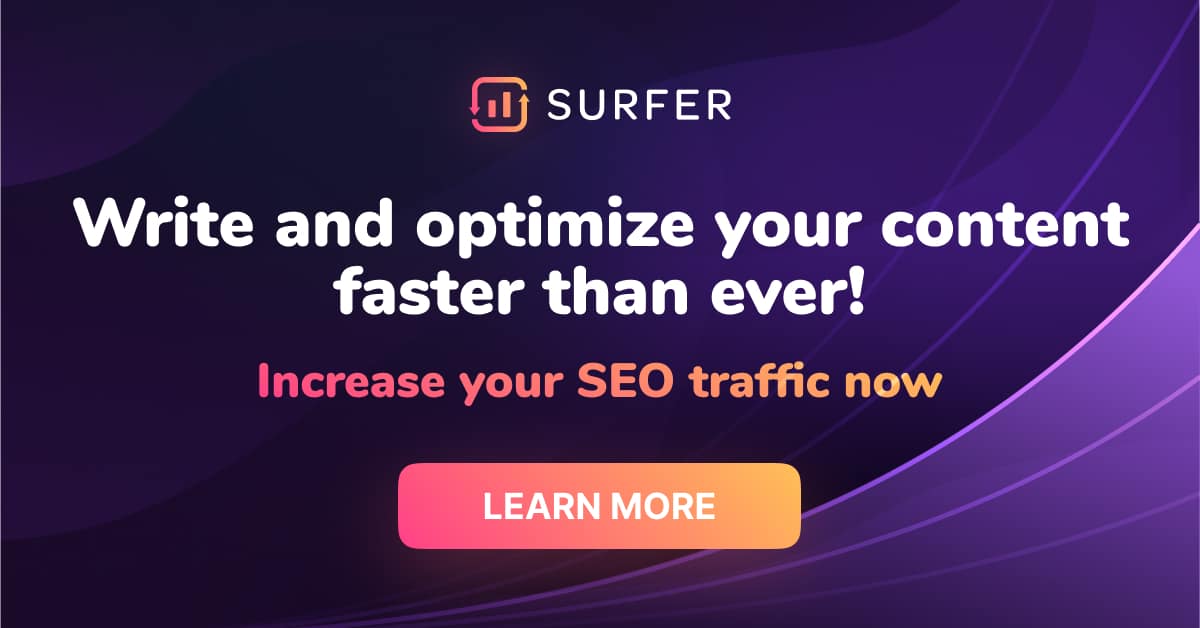 2. Create a Brand Identity
A strong brand needs a strong brand identity that conveys its unique selling point. A brand identity humanizes your brand and helps your consumers to resonate with you.
Analyze what your brand represents, what sets it apart, and how you want your consumer to perceive it and build a strategy around it. Ensure your logo and the content on your website, emails, and social media, consistently represent your brand identity.
3. Create an Interesting Logo
Creating a logo is one of the first steps you need to take when initiating an online business. A logo will become the identity of your brand. You don't need to spend a lot hiring graphic designers to create a suitable logo.
There are logo generators online that will give you a professional-appearing logo. You just need to make sure that your logo is simple, easy to remember, and represents your brand's values and story.
A tip to keep in mind is to choose the domain name at the same time as when you're sorting out your branding because both need to be done at the same time to ensure your brand has domain name options available.
4. Create And Maintain Your Website
Every online brand needs a website. It is 2021, and fortunately, we don't need a developer to build a website anymore. There are online website builders where you can get a professional website for your business up and running. Make sure your website looks credible and is continuously updated.
Make sure you use proper grammar and formal language for the content on your website. Grammatical errors and typos can be a big turn-off for your potential customers. You can increase your website traffic by optimizing for SEO. Your website must be mobile-friendly, so you don't lose potential customers who use smartphones.
5. Have Your Own Blog
Creating and constantly updating your blog may seem time-consuming and tiring, but it is one of the most cost-effective tools for building your brand. Your content on the blog can tell more about your brand personality, brand story, and purpose than anything.
It can be a platform where your potential consumers can familiarize themselves with you and connect with you emotionally. It can be a voice for your brand, and if it says something meaningful and interesting, people will want to read it. Again, your market research will help you determine the right content for your blog.
6. Make the Most of Social Media
In this digital era, social media is one of the most powerful tools, and using it the right way can earn brand recognition and awareness. First, use your market research to determine which social media platforms your target audience most connect with.
Create content around what's trending. Share stories and positive experiences with your customers. Make your posts engaging and shareable. Using social media to post content that showcases personality and values is an effective tool in branding your online business.
You can create tailored Facebook ads for your target audience at a relatively low cost.
7. Create Video Content
Video marketing has taken over the digital world by storm. People spend a considerable amount of time watching videos online, especially Generation Z. Video content is one of the most impactful ways to deliver a message.
A video engages more senses than any other content. Your brand story cannot be better delivered in any form than in a video. A video can be entertaining, educational, or emotional, and it can build a connection with your audience and deliver your message instantly. In addition, you can make video content for your website and social media to be liked and shared.
Making video content may sound expensive, a luxury affordable only to big businesses, but it can be done through various video-making tools available online, either free or at inexpensive rates.
You can use animation, Facebook/Instagram live, your smartphone to make innovative and impactful videos for your brand without any cost.
FAQs
What is the Difference Between Branding and Marketing?
Good branding and effective marketing are crucial elements to a successful business, but it is essential to distinguish one from the other.
Branding is the essence of your business. Behind your branding underlies aspects such as the aspirations and motives behind your brand and how you want your consumers to perceive it. It is what sets your brand apart from countless others. When you introduce a product, its branding should give your consumers a sense of familiarity. Your audience should be able to connect with the principles and the attributes on which your brand stands.
Marketing, on the other hand, is simply a way of persuading people toward that product. It is a way to spark interest among consumers and get people excited and talking about the new product introduced by your brand. Marketing diverts the attention of your audience towards the product, while branding is what holds that attention.
How Much Should You Spend on Marketing in 2021?
Marketing your budget can be a tricky domain. Online marketing is more common now; therefore, it can be overwhelming to decide on a budget when you see countless brands using social media, online directories, and other sources to increase their brand engagement.
But the key lies in setting goals that exclusively meet your brand motives and finding a way to connect to your target audience, specifically among the sea of consumers.
Instead of spending a great deal to reach every consumer in the market, focus on those who resonate with your brand. Checking all the marketing sources on the list doesn't necessarily mean that it will boost your brand engagement, but it might obscure your vision.
If you are a small business, then 7% to 8% of your gross revenue should be enough. However, for large businesses, it can go up to 12%.
How to Promote Your Business Using Online Directories?
The most common way for people to look up their required interests is to search online directories. Therefore your business must be listed on all the major online directories.
When creating a listing for a directory, you must provide all the information that effectively represents your business and resonates with your website. This way, you can improve the engagement of your brand and increase exposure.
Another important aspect is to get online reviews through your listings. This will increase the effect your brand makes on the consumers and would make it trustworthy and accessible.
Recommendations
Looka
Looka is an online logo maker. It is pretty simple to use, and you can design your own logos within minutes by selecting your preferred color, font, and style.
Looka's brand kit includes logo files, social media assets, newsletters, email signatures, brand guidelines, advertisements, presentations, blog banners, business cards, and hundreds of branded templates to assist you with marketing content that covers most of your branding elements.
Pros
Looka has a simple step by step process to make great logos
It provides access to several marketing materials in one place
Cons
Looka has a relatively average customer support service
Template-based designs increase the chances of having a similar logo to another brand
What We Like
Small online business owners can have access to excellent branding material at affordable subscription rates.
Logo Garden
Logo Garden allows its users to create logos and design business cards in a simple, user-friendly manner. What makes Logo Garden stand out is its easy accessibility.
This gives an equal opportunity to all businesses, no matter how small, to elevate their brand by utilizing its free or low-cost services. In addition, you can easily design your logo without any prerequisite designing knowledge.
Pros
It enables users to create a simple logo for their brand at a low cost
Beneficial for businesses that are on a tight budget
It saves you a lot of time by providing your logo or business card design right away
Cons
It provides a limited range of options and tools to work with. It covers a very limited aspect of branding
You can create a very simple logo consisting of an icon and some text, but it might not be able to effectuate the exact design that you desire
What We Like
The website is very convenient to use with features that are easy to operate.
99designs
99designs is a freelancing platform that connects customers to designers and helps you create customized logos, web designs, and much more. They have various branding packages for online businesses, including letterheads, email signatures, Facebook covers, etc.
Pros
99designs have an intuitive logo designing process where you can communicate your concept and preferences easily and efficiently
Provide you with quality and professional logos
You have multiple designs to choose from if you run a contest on the site
Cons
It is expensive and more time consuming than other logo makers
You can only hire expert designers if you subscribe to more expensive plans
What We Like
Your money is guaranteed to be returned if you are not satisfied.
Fiverr
Fiverr is a platform that provides you with countless possibilities and resources to build up your brand. Fiverr covers all aspects of branding and marketing to help you elevate your business.
It provides you with a wide variety of freelance workers. You can evaluate them through their portfolio and work samples and land on the one that resonates with your vision the best.
You can hire graphic designers, marketers, content writers, and many other service providers at a budget.
Pros
Fiverr provides you with an opportunity to explore your options
It provides you with possibilities from all over the world that otherwise would have been inaccessible to you
With various service providers, you don't have to compromise on any of your visions
Cons
Fiverr can be a complex platform to understand for beginners
Since this platform connects people from the entire world, sometimes language barrier can be an issue
Building a brand through Fiverr can be time-consuming as hiring freelancers from all around the world means adjusting to their time zones and dealing with delays in delivery
What We Like
Even if you have a limited budget, you will still have many options to choose from.
Conclusion
Branding is essential for any online business, irrespective of its size. A strong brand is clear about its values and expresses them in a manner creating recognition and awareness.
It's not hard to brand your business on a budget as a significant part of branding is providing excellent customer service and a memorable experience so the customers can associate with your brand whenever they come across it.