If you're running an online business, you've likely heard the term SEO frequently as a method of attracting traffic to your site. Search results and rankings have a powerful impact on the visibility of your business. If you're not optimizing your website to rank in Google searches, you could be missing out on thousands of potential customers. SEO is a critical marketing strategy if you want your online business to stay relevant.
There is a right way to optimize your website and content for SEO that doesn't involve the random insertion of keywords into your content while hoping for results. Instead, you can develop a strategic plan to carry out SEO. First, you need a complete understanding of what SEO is, why it's essential, and how to do SEO successfully for your online business.
Why SEO is Important?
Taking the time to develop an SEO strategy for your online business will drive traffic to your website and make your business more successful. Internet use is higher than it has ever been. People are shopping online, working from home, researching from home, and streaming content online. You want to make sure your online business ranks in Google search to reap the benefits of this increased traffic volume.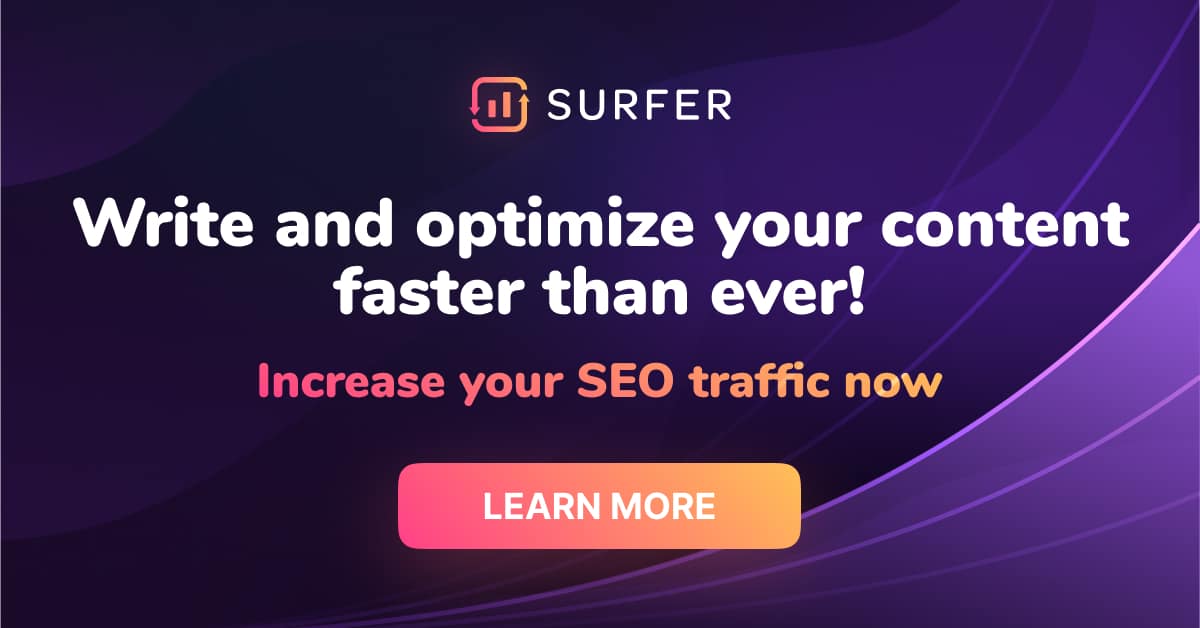 Components of an Effective SEO Strategy
Knowing how to do SEO (search engine optimization) is using certain content principles to increase your online traffic and move your website higher up on a Google search results page. The higher your business is listed in search results, the more likely people will visit your site.
Therefore, the quality and quantity of your webpage content are essential. More content with more links and more keywords will help improve your SEO rank over time. This is referred to as scaling. However, if you don't provide content that has value to your site visitors, you won't gain or maintain customers. Let's look at the qualitative tools you need to use in your content to build an effective SEO strategy.
Keywords
Keywords are the commonly used search terms entered into a search engine like Google, Yahoo, or Bing. The right number of keywords in the right places will help your webpage to climb in search rankings.
It is no longer necessary to stuff your content full of as many keywords as possible to gain rank. In fact, it's better not to. It makes your site spammy and difficult to read. Instead, it's better to spend some time researching your keywords and place them where they naturally fit into your content. Google algorithms are designed so search results will recognize keywords of the same meaning rather than a word-for-word result.
Metadata
Metadata is one of the first things your potential site visitors and Google will see and is possibly the most direct way to get traffic to your site. Google uses crawlers to scan websites and keep those that match search queries the closest to the page's top.
Metadata, including meta titles and meta descriptions, is scanned by Google right after your URL. If you're not clear on what metadata is, your page title and the preview line are seen on your Google result. It's essentially your miniature page description on the search results list. If this doesn't appeal to potential customers, your site won't receive traffic.
Link Building
Adding quality backlinks to your authority website is another crucial component of how to do SEO. A backlink is when another website links to your website in their content via a blog post or article.  Say you sell shampoo. If a hairdresser writes a blog article about hair care and links to your brand of shampoo, this would be considered a backlink.
Backlinks help you gain domain authority and improve the odds of someone clicking on your website, as it has been 'recommended' by another site.
It's possible to earn organic backlinks by providing quality content. The more your content matches with customer search intents, the more likely industry websites will reference your website. This process is known as link building, and there are a few things you can do to improve your chance of gaining quality links:
Invite guest bloggers to write posts
Testimonials about your product or service
Answer questions on sites like Reddit or Quora
Create shareable content in the form of videos or infographics
Use a link building service like Profit Engine who will do the above work for you
Technical SEO
Some technical issues can occur with websites that can drastically affect your SEO results. For example, if your website's UX (user experience) isn't easily accessible and running smoothly, it will be difficult for users to do anything on your site. With over 50% of online traffic coming from mobile devices, UX becomes even more critical for your website's mobile performance.
To avoid technical issues with your site, make sure it's running at top speed. Remove and links to non-trustworthy sites and create a clear sitemap. This will help users interact with your site and make sure your SEO strategy can do its job.
The Importance of SEO and Organic Searches
If you want a digital marketing strategy that is successful long-term and maximizes cost-effectiveness, you need to know how to do SEO to drive organic searches. SEO is longer lasting and cheaper than paid advertising. In addition, keywords and content ideas for SEO are compiled using organic data, and you won't run out of new ideas.
The downside to SEO is that it takes a while to start seeing results. You'll have to persist at it for several months before seeing traffic increases on your site and begin having a top ranking in search results. However, if you stick with it and build your site into one with authority, it will be successful. Targeting long-tail keywords can help you see results sooner and build your momentum. Long-tail keywords are more accessible to rank with because they're less competitive. They will help you start generating organic traffic.
If you don't have the technical SEO knowledge or you just don't have the time, you can try professional SEO services from companies like Human Proof Designs.
Tips for Your SEO Strategy
To be effective with SEO, you need to know your audience and provide valuable content. Here are some tips for your SEO strategy for online business:
Write for People and Not Search Engines
Google's algorithm is constantly changing and improving its replication of human thinking. It already recognizes keyword meaning and doesn't require word-for-word matching. Your number one priority for content creation should always be providing value to your audience. If you stuff your content full of keywords, people will see through it, and it will drive traffic away from your site rather than to it.
Use Your Keywords in the Right Places
While you don't want to fill your content with keywords, you do still need to make sure you have them, or you won't rank at all. Do some keyword research to find what people are searching for. Turn your primary keywords into long-tail keywords, and make sure to include these keywords in your metadata. Fit keywords into your content naturally, and don't worry too much about slight word variations.
Focus on Your UX
If you can't easily navigate a website, you're not going to re-visit again. Sites that don't work correctly, load slowly, are too full of pop-ads, have errors, or dead links are frustrating for users. Most people will give up and leave the site for one that's easier to use. Your UX is analyzed by Google's bot crawlers, too. If they deem it not to be user-friendly, you simply won't gain rank.
Build Relevant Links
Building a reputation for your online business involves reputable link building. We've talked about gaining quality backlinks for your website, but it's also important to include links on your own page. Links are also a key SEO ranking factor. The catch is that your links need to be relevant to your content. Internal links also count, so don't be afraid to link blog posts to each other, link your testimonials to your blog, and place product links in your content.
Use Tools
Be sure to use the various SEO tools out there such as Rank Math WordPress plug-in, SEO extensions for Chrome browser, Ahrefs, Ubersuggest and the many more that are available. These tools have been designed to do the hard work for you and save you time. A selection of SEO tools should form part of you SEO strategy.
Format Your Content to Include Featured Snippets
Featured snippets are the highlighted answers you see in your search results. For example, if I search for 'How much money does Bluehost cost per month?' and click on a result, I will be directed to the sentence on the page that says, 'Bluehost costs between $8.99 and $25.99 monthly,' highlighted in yellow.
Adding bullet points, text boxes, and infographics to your content that answer question-based searches can help you increase your chances of being included as a featured snippet.
Improve Your Existing Content and Add Subtopics
Remember that there really isn't an end to knowing how to do SEO as search engines change the way they work all the time . As long as there is competition for your online business, you want to continue improving your website and SEO rankings to gain traffic. Regularly updating old content can help bring return visitors to your site. Re-do your keyword research once in a while to see if you should update or add new ones. Use your existing blog posts as topic posts and write new subtopic posts that connect to them.
FAQ
How Do I Use Keywords for SEO?
Let's take a look at some basic rules of keyword use to help you get started. First, your keywords should be on every page of your website. Use them in your titles and the body of your content. Try to be specific with your keywords and make sure they are relevant to the product or service you're offering.
If possible, your primary keyword should appear in your URL, a title heading on your website, your meta description, image attributes, and naturally placed within your content. Putting keywords in these basic places will get you started with improving your SEO rank.
Can I Do SEO on My Own?
If you are doing SEO yourself, there are some simple steps to get you started with a DIY SEO strategy.
Determine how visible your site is now to identify areas for growth. Tools like SEMRush can provide you with a domain overview to get analytics on your current site traffic.
Research your keywords and search queries to identify your target keywords.
Publish quality SEO-optimized content.
Use backlink analytics to check the value of your backlinks.
Scour your website for technical issues and fix any that you find.
Regularly assess the success of your SEO strategy and continue to grow your site.
How Can I Teach Myself SEO?
There are a ton of articles and websites dedicated to learning SEO digital marketing. Several online magazines are devoted to covering SEO for online business owners. Some of the more popular ones include:
Search Engine Land
Marketing Land
ClickZ
Search Engine Journal
Search Engine Watch
How Much Does SEO Cost?
The cost of SEO marketing varies greatly depending on the needs of your online business and whether you choose a service provider to do SEO for you. If you decide to do SEO optimization yourself, the cost is nothing more than your time. If you choose to hire someone for SEO, you can expect to pay within the following price ranges:
$100-$300 for hourly consultations with an SEO consultant
$50-$120,000/year for an employed SEO strategist
$2,000-$10,000/month for an agency, but we would recommend starting with an SEO agency with no contracts.
Many freelancers work on SEO optimization. However, depending on the level of expertise, it may be more cost-effective to outsource your SEO this way.
Recommendations of Tools to Use for SEO Keyword Research
Lock in Your SEO Success for Your Online Business
This article merely scratches the surface of everything there is to know about SEO marketing and how to do SEO. Search engine algorithms grow more complicated every day and change how websites improve their ranking. The tips provided here have stood the test of time for basic SEO marketing strategies and should help you improve your online business success. Once you have mastered the basics, there is a wealth of information to continually improve your SEO digital marketing skills.