The digital world of websites and applications is all about generating traffic. As a result, many online businesses compete to get as much traffic as possible and earn more. Not only that, but it also creates brand awareness and builds a loyal customer base.
Getting free traffic is even better. Especially if you have a dropshipping store and want to sell more. Being a digital nomad isn't easy because you need to be great at communicating with your customers and suppliers.
Dropshipping store owners who are running on a budget would love the idea of free traffic. It helps save a lot more than they would've spent on advertisement. You are about to learn how to drive traffic to your dropshipping store.
1. Search Engine Optimization
Search engine optimization or SEO is one of the key methods for how to drive traffic to your dropshipping store. Start by creating a blog on your website where you can optimize the keywords. Having a blog not only brings you free traffic but also helps you showcase your writing skills and knowledge to the world.
With a blog, you can keep your visitors engaged in your dropshipping content and products for a longer time. And when paired with SEO techniques, it helps your websites and products rank higher on search engines. This is because SEO allows you to embed links to products and other pages in your content in a subtle way.
You can think of relevant content to your products and link related products in the text to engage people towards them and get higher traffic for free.
SEO can be a tough pill to swallow for new online business owners because their websites are new, and keywords take time to score a rank on search engines such as Google. However, if you are an older business with more content, it will be easier for you to achieve a better rank.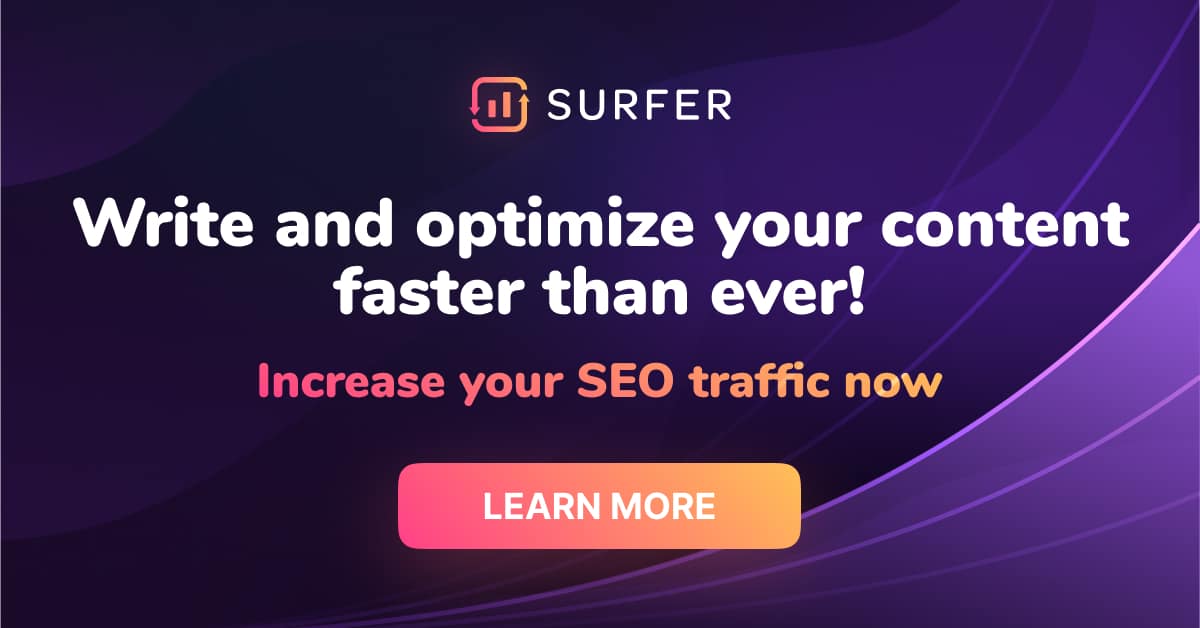 2. YouTube
YouTube is a great way to get free traffic and build a brand. To turn your dropshipping store into a brand, create a YouTube channel and get started.
People usually use YouTube for information and turn it into a search engine for themselves, and if you learn to use YouTube for SEO, get ready to mint money. Another reason why it is great for traffic building is that YouTube videos rank higher on search engines and are pretty visible.
There are several ways you can use your channel to show people the pathway to your products and website.
3. Testimonials
It works like a charm. People want to see others like them who have tried the item and are satisfied with the service. You can ask older customers for product testimonial clips or pictures of the product to show they're happy with it and offer them something in return like a small discount or a complimentary item.
4. Reviews
If you want to spark the interest of your readers in your product, you should make a review video of your product. Now the description in your video is here to play its part. Link the description panel back to your product to bring traffic to your website.
5. Social Media
Social media is more like our digital home. Everyone checks their social media accounts a hundred times a day. Build your brand image using all social platforms you have in mind. It might take some time as dropshipping stores don't have a specific target audience, so don't expect an overflow of traffic the very next day. Be patient.
Managing social media can be quite a time-consuming task. Fortunately, there are tools that can help you automate and track your social media efforts, such as:
6. Advertising
So we do talk about Google Ads below, but there are many other ways to drive traffic to your dropshipping store. If you are looking for some free advertising so you don't have to spend even more money, a great route to go is by using social media. All you have to do is to create high-quality social media accounts that reflect your brand and feature daily posts and updates, with the aim of reaching a target audience.
Of course, free advertising will only get you so far, and if you really want to get things going, paid social media advertisements, such as paying for targeted Facebook ads, is always a great option too. Advertising could be as simple as starting a separate blog, and then advertising your dropshipping store through that blog, almost like your own affiliate marketer.
Create an Instagram Page
The youth is crazy about Instagram and are in love with influencers. Influencer marketing can do wonders for you. Seek their help to get yourself a shout-out for your dropshipping store. Social media platforms are crawling with people looking for products to buy, especially when recommended by influencers.
Facebook Page
A Facebook page is your key to the doors of your audiences' hearts. If you have posted Facebook ads around, then you can gain more trust. It all depends on whether your page seems active when visitors come to check your products out.
Twitter Account
The best way to follow people from your niche is through Twitter. Use the account to answer questions about your products and include hashtags to enhance your reach. Of course, you can use relevant keywords as hashtags too.
Pinterest
If you are trying to use images for marketing alongside content marketing, then Pinterest is the platform for you. It will allow you to link images back to your website, and people can re-pin these images on their profiles to share them with their friends.
7. Answer Questions Related to Your Products
A way to show your knowledge and establish a firm foot in your niche is by answering questions on different online platforms such as Quora, Reddit, and Forums. It helps you show some authority in the market while bringing traffic to your website.
People nowadays are curious and will do anything for their desired information. Your knowledge can be bait for such users who will visit your website. The condition is if they find answers to their queries on different platforms through you.
Quora
The primary aspect to keep in mind is the target. It is to offer value to people and bring them towards your products and increase revenue. People post millions of questions on Quora and wait for reasonable answers. Well, this is your part.
You can find questions that fall in your niche and get started by answering them. An intelligent thing to do here would be to link these answers to your blog post. Don't go into too much detail while answering so that people visit your blog.
Reddit
It is time for you to capitalize on subreddits now. The trick here is to engage the audience in the subreddit that is a part of your niche. Don't directly start linking the content to your website. Instead, create a post or two before you do so to add value to the content you post. That way, you will allow you to build trust, and people will check out future posts and links.
Forums
Forums are a way to educate people about your target niche. It will help them recognize you, and you can build a brand image as well. Select a forum related to your niche market and add your store link to your forum signature. The audience that likes your content will go back to visit your blogs.
But be careful; you don't want to seem too needy or greedy. Don't start linking the content back to your website in the first few posts. Instead, take your time to build trust and a relationship with the audience.
8. eBooks
eBooks are becoming increasingly popular day by day. People love the idea of digital books that they don't have to make room for on their shelves but still enjoy reading them. If you have vast knowledge in your niche, then this is the way to go. Write an eBook by targeting a fascinating topic about your niche market that goes with the products you offer.
You can include your blog post links and product links in the eBook. The readers are more likely to visit these links when they're reading about them; information is what readers crave, then why not use it to your advantage?
Once your book is ready, start promoting it by giving a copy for free in return for the reader's email address. Now you can use it for email marketing and update them about your blog posts.
It is a great way to generate traffic for your website and sell more products through dropshipping stores. Don't take an eBook for granted.
Human Proof Designs offers an ebook service that can help you create ebooks that convert well.
9. Visit Other Websites
It's about time you start visiting the websites that your target audience might be interested in. that way, you can read their articles and comment on suggestions and areas where the article requires improvement, so it's more like a review. But you have to be cautious.
Don't leave spam comments with two words each. It not only drives traffic away from your website but also results in the audience neglecting you. Make sure your online business doesn't lose its credibility to silly comments. Add value to every bit you write. There is valuable traffic there, and value is what it wants.
The comments bring in traffic from the site you leave reviews on while helping you rank better on different search engines. It is a great technique to include keywords in your comments as well.
10. Email Marketing
Email marketing is a tool that you should always have in hand. Giving away eBooks, free offers on products, allowing readers to read entire blog posts in return for their emails is a great way to stay connected to the audience.
Use these emails to form email lists and email all the people who have shown interest in your blogs and products. A constant update and discount offers are great to call them back and encourage repeat purchases for your dropshipping store.
Making an offer isn't the first part. It is the last part. Start by building trust and a relationship with the audience. The audience should feel like your products and information are reliable. That's how you get them to buy more and improve customer loyalty in the long run.
If you don't have an email list and need an email service provider, you might want to consider one of these:
11. Google Ads
Google Ads are a modern way to call people to your website. Once you get a membership and are a part of their community, you can build an ad group and start with your ads. Google gives you a code, and you have to place it wherever you want to display the ad. It is a great way to attract traffic and create brand awareness to increase profits.
Google Ads will give control over your expenditure as well. You can control what to spend each month as there is no minimum cost required. The best part is that every time someone clicks your ad, you'll receive an update, and you can change the ads which do not receive a good response. Work on bettering the ones that are already doing well with the audience.
12. An Affiliate Program
You can motivate others to market your products effectively for you by developing affiliate marketing programs. The key is to pay them a percentage of the sales profit that they bring in.
It is such a good technique that you won't have to pay a single penny in the name of marketing, just a percentage for the sales. However, it will work when you have an inflow of traffic already. So make sure you use this method and pair it with other methods to drive traffic to your dropshipping store.
If you don't have traffic flowing in already, you can find affiliate partners of social media to help you do the deed and drive some traffic towards yourself while selling products.
FAQ
Can I Really Boost Traffic Without Buying Ads?
Yes, there are many free ways to generate traffic to your dropshipping store without ads, such as using social media pages, affiliate programs, and eBooks.
How Can I Promote My Shopify Store for Free?
A: You can start by building an email list to contact the audience, seeking the help of online influencers, building a brand on social media websites, and updating the content on your blog regularly.
How Long Will it Take to Get Traffic Rolling into My Online Store?
It takes about four to six months on average to see an inflow of considerable traffic rolling into an online store.
Conclusion
There you go – some interesting and easy ways for how to drive traffic to your dropshipping store. Most of these tactics allow you to get free traffic towards you and increase sales. Not just sales, but it helps you turn your online business into a brand.
Make sure to be patient as the process takes some time. People won't come knocking on the door of your website the very first day. It requires effort and consistency.