In today's online world, content forms the basis of any marketing strategy. As an online business, your content is your lifeline to your customer. Without it, your customers won't find you on the vast search engines that dominate the internet.
Blogging is a growing trend. Businesses have realized their value in connecting with current and potential customers on a regular basis. HubSpot reports that online businesses that blog get 53% more visitors than those that don't. So, read on to find out how to write great content for your blog and attract visitors to your online business.
Why Your Business Needs Content
Content should form the foundation of your website and the cornerstone of your social media presence. It offers you a means to connect with your audience and helps to develop your brand. And that's just half the story.
Your content should help you rise up the search engine ranks, attracting traffic to your site at a time when users are looking for a product or service just like yours. Google rewards websites with top-quality, original content. So, your content should form the backbone of your search engine optimization, helping to drive your products up the search engine ranks.
Your content is a reflection of your business so it must be accurate, well-researched, and contain links to credible sources. It should reflect your values and showcase your industry knowledge. It is a window into your business, revealing your knowledge of the customer and your approach to customer service.
Getting Started
The main aim of blog writing is to attract as many potential customers as possible to your online business site. Since a lot of time and energy goes into writing content for blogs, it is important to make the right start.
Planning is an essential part of the process and when properly done can save you a great deal of time.
Tips before you start
Know your customer. Understand their demographics. Only when you can picture your customer will you know what interests them.
Research the keywords your targeted market is likely to use when searching for a product or researching a problem.
Understand the pain points experienced by your target markets.
Before you can start to write the blog, you must:
Choose the format you will use
Find topic ideas that will draw the attention of your target market
Create an outline
Do the research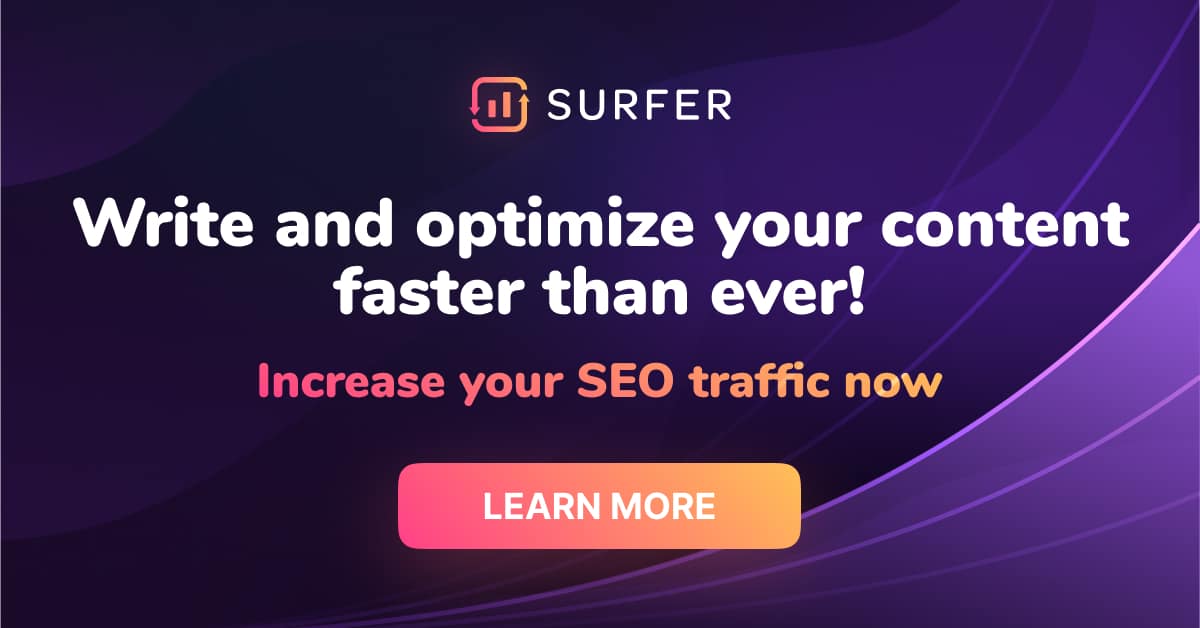 Choose a blogging format
Decide what blog format to use before you start. This will help you set out your ideas and provide a great start.
There are several types of blog posts, each with its own benefits:
Question-based blog posts – Answer the questions "what", "why", and "who." They are most frequently used to offer the reader insight into a specific subject.
Listicles – A blog that is expressed as a list. For example: "10 clever ways to grow your online business."
How to guides – These are among the most popular blogs. An example: "How to write great content for your blog."
Infographics – These are easy to read, informative, and entertaining, though maybe not the best lead generation tool.
Personal stories – Compelling personal stories always grab the attention of the public.
Finding topic ideas for your blog
Choose a subject that interests you. Unless you do, you will find it very difficult to engage the reader. However, this may be easier said than done, particularly if your niche is in a less than exciting industry like packaging or transport.
People use search engines to find answers and solutions to problems. Make your blog easy to read and scan for answers. Choose headings and sub-headings that leave the reader curious about the content that follows. Brightedge reports that 51% of traffic to websites comes from organic search: that's more than from all other sources combined. Using sites like Scoopit and Medium.com also allow you to see what other people are writing about.
For your blog to draw traffic it must solve a problem and it must do so in a meaningful way. Engaging readership is all about writing quality content that makes readers want to find out more about the subject.
Read reviews of previous blog posts and to posts written on competitor sites to find out what questions your target audience is grappling with and what interests them. Use your analytics to understand which of your previous blogs have hit the mark with the customer and use the information to direct you to the next great topic.
Analyze your product to align your blogs with your product. Set up a spreadsheet with ideas for blogs. This should help you on the days that you wake up a little less inspired.
Outlining your blog
Before you get going, draw up a rough outline. This will help you stay on track and stop you from wandering off on a tangent. Based on your targeted keywords and phrases, start with your main header and then add the sub-headers.
Get someone to review your outline. It always helps to get outside input.
Do the research
Once you have your outline, it is time to do the research. This is arguably the most important part of the task and it is important that you find reputable and authoritative sites. It is best to use references like the following:
Research papers
Government websites
Industry experts
Ensure that the content is in no way misleading, or you will face the consequences with both your target audience and the search engines.
Images add interest
Inserting images into a blog will help break it down into manageable bits. Images can also add color, a touch of humor, and plenty of interest.
Images and diagrams can also make difficult subjects easier to understand. It is, however, important to ensure that the images are relevant and add value to the content.
Graphs, for example, can make an immediate visual impact. A well-designed graph needs little explanation.
If you're looking for high-quality images that will attract your audience, you can have a look at Shutterstock.
How To Write Great Quality Content
Make sure that your writing content has clear objectives. Know what it is you want to accomplish and who your target audience is.
Make your content is easy to scan. There should be plenty of white space, enticing headers, and bulleted points. All your brand messages must be recognizable. Messages that lack cohesion will confuse your audience.
The all-important introduction
Users will decide whether to continue reading your blog within the first few sentences. Make sure that your introduction invites the reader in, enticing them to find out more. Start with interesting data, a short story, or a question.
Tips for better writing
Apart from great research what makes a great blog?
It must be easy to read

Write as you talk
Use short sentences and paragraphs
Use bullet points

Include relevant images
Answer pressing questions
Today's audiences have very short attention spans. In an age when video options abound, your audience will turn their backs on you if you present them with a wall of hard-to-read information.
Keep your article short and to the point. Long-winded explanations and descriptions will just bore the reader. Make sure that your blog is filled with useful information. If possible, use stories to illustrate points in your blog. Including a relatable story helps give the article context and engages the audience.
Use calls to action to persuade your customers to act in a certain way. Make sure that the actions are easy to do, like subscribing to your newsletter or answering questions.
Once you start to write blogs, you will have to keep updating them and you will have to keep them engaging enough to continue to attract traffic.
If you're looking for a tool to improve your writing, SurferSEO can help. Their SERP Analyzer provides additional data related to competitor's web pages. This includes the number of H2 headings and links on the first SERP. Also, you'll get to know how many words appear above the fold.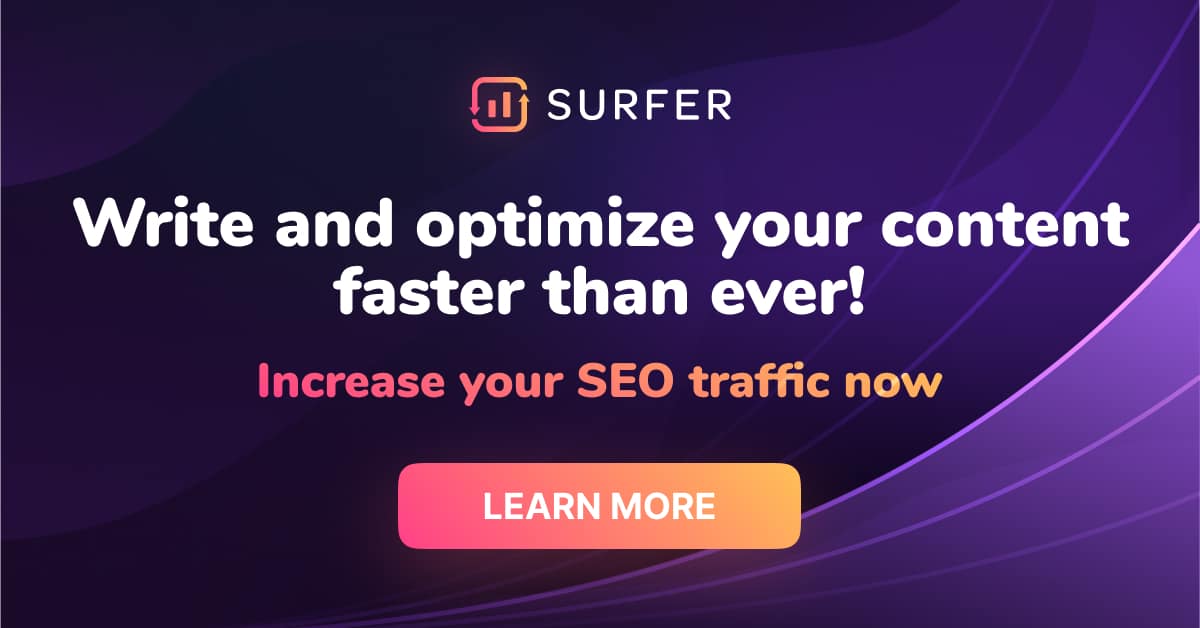 Search Engine Optimization matters to the online business
Writing captivating quality content is only part of the task. You must optimize the content with the right keywords or the search engine algorithms will miss your content. Unless you can start to rank up the search engine return pages, your online business will get lost in the crowd.
There are well over a billion active websites on the internet and the only way that yours will get noticed is if you optimize your writing content. Finding the right keywords for your online business can be a time-consuming and complex task. As always there are some online resources to help you along the way. Google's SEO starter guide is possibly the most thorough but it may take a while to get through.
Make your conclusion matter
Use your closing argument to emphasize your message and make sure that it hooks onto the introduction so that you take your blog full circle. Give your readers a sense of urgency. You want them to act now rather than to procrastinate and forget the gist of your message.
Editing your work
Leave the editing of your piece to last. Many people believe that editing is just about correcting spelling and grammar, but it is so much more than that. Editing is about seeing your blog as a cohesive piece. It involves putting the pieces together so that the information flows from one topic to the next. It may even require you to sacrifice some of the text that took you so long to put together.
Read your work aloud. This is a great way to pick out wordy or awkward sentences. If it sounds wrong, rewrite the piece. Most people read at a grade 7 level so a blog with a readability score higher than this will fly right over the heads of a large portion of your audience.
Hemingway Editor or Grammarly is a great help in determining what your readability index is and offers suggestions on what improvements to make.
Create a thought-provoking headline
Your headline must grab your target audience and invite them in. Without a good headline, few will read your content. According to statistics found in Copyblogger, your headline will draw the attention of 80% of visitors to your site but only 20% will go on to read the blog or article.
Your headline shouldn't just grab the audience; it must satisfy the requirements of the search engines too. Make sure that your headline is optimized to bring your online business website maximum traffic.
Use tools such as the Coschedule Headline Analyzer to find out just how attention-grabbing your headline is. This online tool scores your headline so you can keep trying out your headlines until you achieve the best score.
Using blogs to grow your online business
Blogs have become the first choice in communication as businesses work at increasing their online presence with up-to-date, valuable, and optimized content. The point of the strategy is to ensure that your online business keeps attracting attention from passing traffic. The important thing is to schedule regular blogs.
One way to freshen up your approach is to get industry influencers to create the occasional blog for you. You'll have to do a bit of research to find the right blogger but it is worth the effort. The best place to start the search is through social media platforms like LinkedIn.
Recommendations For Online Business Owners That Want To Outsource Their Content Writing
Quality content is essential to the growth of any online business. Expecting untrained employees to write professional content and optimize it for the internet may not be the best way to market your online business. If there is no one in your organization with the time or skills to regularly update your content and write new blogs, it may be necessary for you to find some help.
There are many benefits to outsourcing your content writing. These include:
You can concentrate on your business strategy because you don't have to worry about regular content writing.
The total cost of outsourcing may be more cost-effective than employing a staff member once additional staff costs such as training, benefits and taxes are factored in.
Outsourcing gives you flexibility when it comes to posting blogs because you can choose how many blogs you want to post in any given week.
There are a number of freelancing sites on the internet that employ expert content writers.
Fiverr – employs a large number of writers. You can sort them according to their rating. As you would expect, a higher rating will come with a higher hourly rate. Make sure that you ask the writers for samples of their work before you hire as there is a mixed batch of writers on the platform.
Upwork – employs freelancers from a variety of fields, amongst them, writers. Upwork employs around 12 million freelancers, so the talent pool is enormous.
Human Proof Designs – they have a team of over 100 content writers who can write engaging content for your blog and online business.
FAQs
[WPSM_COLORBOX id=2697]
How to write the perfect headline for your blog post?
A good headline draws in your audience. If the headline doesn't grab their attention, they won't read the content. Write the headline after you've written the content. Know your target audience and write the headline with them in mind. Keep the headline simple. Write a number of them and then choose the best.
How to write a long blog article?
Writing a blog post of 2000 words or more can be quite daunting, so you will have to do plenty of research and know your subject matter well. Always start the blog with the end in mind. Know what it is you want to tell your audience and then create an outline.
Once you have the outline it becomes easier to expand into detail. Use everyday words to tell your story and stick to short sentences. Leave the editing to the end when you have completed the article.
How to get more inspiration for writing my blog?
Getting inspiration for a blog can present a problem especially if your niche is something a little lackluster, like packaging materials. A good start is to check what your competition is doing and read the reviews to see what the audience appreciates. If you have blogged in the past, you can also check the feedback to see which blog posts received the most positive attention.
How do bloggers find enough content to post every day?
Many bloggers create blocks of content for a period of time like a week or a fortnight. Then they break it into smaller portions that they schedule for release on a daily basis.
Quality is more important than quantity so if you can't find interesting content to publish on a daily basis it may be better to reduce your post frequency to twice a week or every second day.
Conclusion
Your online business needs internet exposure. It must rank high up in the search engine return pages or your potential customers won't find you. The best way to connect with your target market is to ensure that you post regular content on your website.
Good search engine optimized content must be well-researched and written with your audience in mind. If you haven't started writing yet, it is time to start. You will improve with practice.