Nestled on the picturesque shores of the Chesapeake Bay, Baltimore stands as a captivating blend of history, culture, and vibrant urban life. Often overshadowed by its East Coast counterparts, this bustling city has been quietly nurturing its unique identity, making it a hidden gem waiting to be discovered. From its rich maritime history to its eclectic neighborhoods, an experience in Baltimore offers joy and excitement to every type of traveler.
Table of Contents
Culinary Delights and Beyond
Baltimore's culinary landscape is a reflection of its diverse population, offering an array of mouthwatering options. Crabs are king here, and a taste of Maryland's famous blue crab dishes is a non-negotiable experience. From the seafood-laden stalls of Lexington Market to the farm-to-table elegance of Woodberry Kitchen, the city caters to all palates.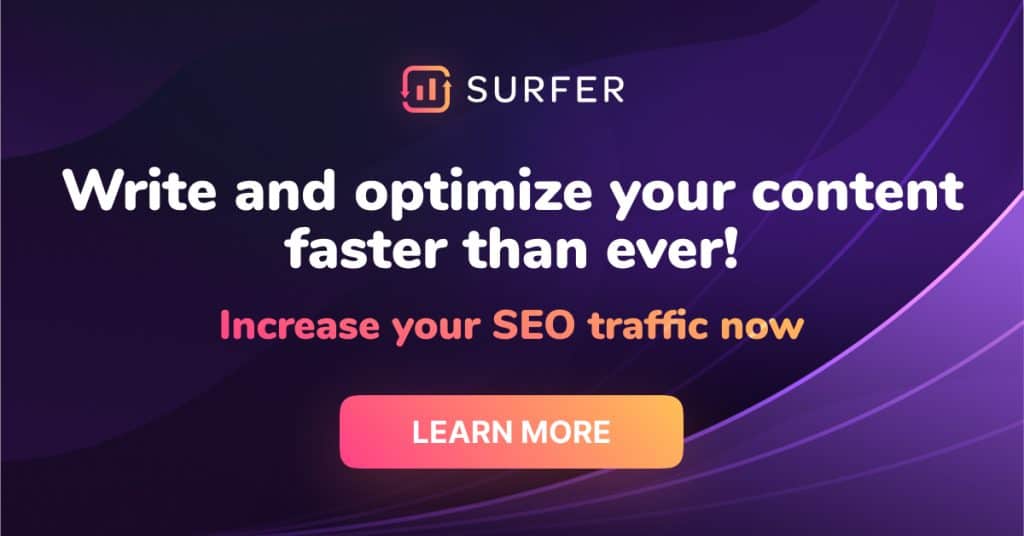 When visiting Baltimore, don't miss the opportunity to discover the eclectic atmosphere and rich history of Hampden, along with renowned restaurants in Hampden, which serve up a fusion of culinary delights.
Beyond food, sports enthusiasts can catch a Baltimore Orioles baseball game at the iconic Oriole Park at Camden Yards, while history buffs can step back in time at Fort McHenry, where the Star-Spangled Banner was born.
The Charm City's Maritime Legacy
Baltimore's maritime heritage is deeply ingrained in its identity, and a visit to the Inner Harbor is a must for anyone exploring the city. Anchoring the waterfront, historic ships like the USS Constellation and the USCGC Taney stand as sentinel witnesses to the city's past as a bustling port.
The Baltimore Maritime Museum offers a journey through time, recounting tales of trade, immigration, and naval significance. Visitors can also experience the awe-inspiring National Aquarium, a hub of marine diversity that educates and enchants with its captivating exhibits.
Exploring Distinctive Neighborhoods
Baltimore's neighborhoods are as varied as they are colorful, each with its unique character and atmosphere. Fell's Point, a historic waterfront community, boasts cobblestone streets, charming boutiques, and a lively nightlife scene.
In contrast, Hampden offers a hipster haven with quirky shops and a thriving arts scene. The cultural melting pot of Mount Vernon is home to stunning architecture, including the Washington Monument, and is a hub for galleries and theaters. These neighborhoods collectively create a tapestry of experiences, making wandering through them a journey of discovery in itself.
Cultural Cornucopia – A Unique Experience in Baltimore
For culture enthusiasts, Baltimore's cultural scene is an exhilarating blend of art, music, and theater. The Baltimore Museum of Art boasts an impressive collection spanning centuries and continents.
The city's dedication to African-American history and heritage is showcased at the Reginald F. Lewis Museum. After dining in some of the best restaurants in Hampden, visiting the renowned Walters Art Museum offers an eclectic mix of art, from ancient Egyptian artifacts to European masterpieces.
Additionally, the thriving music scene caters to all tastes, with venues like the Meyerhoff Symphony Hall hosting classical performances, while local bars showcase indie bands and jazz ensembles.
Green Spaces and Outdoor Escapes
Amidst the bustling urban landscape, Baltimore takes pride in its green spaces that offer a breath of fresh air and a tranquil retreat. Druid Hill Park, one of the oldest landscaped public parks in the United States, spans over 700 acres and features walking trails, a zoo, and the stunning Howard P. Rawlings Conservatory.
Patterson Park, known as the "Best Backyard in Baltimore," is a favorite among locals for its playgrounds, sports fields, and even an ice skating rink in the winter. For a scenic escape, the Cylburn Arboretum showcases a diverse collection of trees and plants, making it a haven for nature enthusiasts and a perfect spot for a stroll.
Festivals and Celebrations
Throughout the year, Baltimore comes alive with a myriad of festivals and celebrations that showcase its vibrant spirit and cultural diversity. The HonFest, a celebration of Baltimore's quirky culture, features beehive hairdos, vintage cars, and a hearty dose of nostalgia.
The Maryland Film Festival draws cinephiles from around the world to screen independent and international films in historic theaters. From the kinetic art extravaganza of Artscape to the mouthwatering Baltimore Seafood Festival, these events provide an immersive experience into the heart and soul of the city.
Historic Landmarks and Museums
Baltimore's history is intricately woven into its architecture and landmarks. The B&O Railroad Museum, located at the birthplace of American railroading, offers a fascinating glimpse into the transportation revolution that shaped the nation.
Fort McHenry, a UNESCO World Heritage Site, not only holds historical significance as the birthplace of the national anthem but also provides panoramic views of the harbor. The Maryland Historical Society houses an extensive collection of artifacts, documents, and artwork that chronicle the state's history, making it a must-visit for history buffs. Immerse yourself in the stories of yesteryears as you explore these well-preserved slices of Baltimore's past.
B&O Railroad Museum: Situated at the heart of American railroading's origins, this museum offers a captivating journey through time. Explore meticulously restored locomotives and carriages that played a pivotal role in the nation's industrial expansion.
Fort McHenry: A beacon of American resilience, this iconic fortress defended Baltimore during the War of 1812 and inspired Francis Scott Key to write the national anthem. Walk its ramparts and savor breathtaking vistas of the Chesapeake Bay.
Maryland Historical Society: Delve into Maryland's multifaceted history through an impressive collection of artifacts, including historical documents, photographs, and art. Gain insights into pivotal moments that have shaped the state's identity and culture.
Edgar Allan Poe House and Museum: Although not mentioned earlier, this museum pays homage to one of Baltimore's most enigmatic literary figures. Visit the former home of Edgar Allan Poe, where he penned some of his most famous works, and explore exhibits dedicated to his life and legacy.
Waterfront Adventures and Cruises
With its prime location on the Chesapeake Bay, Baltimore beckons adventurers with a myriad of water-based activities. Take a narrated cruise around the harbor to learn about the city's maritime history while taking in the skyline from the water.
The Urban Pirates cruise is a hit among families, offering interactive pirate-themed adventures that are as educational as they are entertaining. For a unique perspective, try paddleboarding or kayaking along the Inner Harbor or venture farther afield to explore the Patapsco River. Whether you're a seasoned sailor or a novice explorer, Baltimore's waterfront invites you to embark on unforgettable aquatic journeys.
Innovation and Science Centers
Baltimore isn't just steeped in history – it's also a hub of innovation and scientific exploration. The Maryland Science Center is a hands-on haven for curious minds, featuring interactive exhibits that span topics from space exploration to the human body.
The American Visionary Art Museum celebrates outsider art and showcases works by self-taught artists, offering a unique perspective on creativity. The nearby Port Discovery Children's Museum engages young visitors with its playful exhibits designed to spark their curiosity and imagination. These centers cater to both the young and the young at heart, making Baltimore a destination that fosters learning and discovery.
Frequently Asked Questions (FAQ)
1. What are the must-visit neighborhoods in Baltimore?
Baltimore boasts a range of distinctive neighborhoods, each offering its charm. Fell's Point, Hampden, Mount Vernon, and Federal Hill are some of the top recommendations. Fell's Point is known for its waterfront appeal, while Hampden exudes a hipster vibe. Mount Vernon is a cultural hub with stunning architecture, and Federal Hill offers picturesque views of the city and harbor.
2. Are there any unique festivals held in Baltimore?
Absolutely! Baltimore hosts a variety of engaging festivals. The HonFest celebrates the city's quirky culture with vintage cars and beehive hairdos. The Maryland Film Festival attracts film enthusiasts, while the Baltimore Pride Parade and Festival celebrate diversity and inclusion. Artscape is a kinetic art extravaganza, and the Baltimore Seafood Festival is a delight for foodies.
3. What's the best way to explore Baltimore's waterfront?
Exploring the waterfront is a must, and there are several ways to do it. Consider taking a narrated cruise around the Inner Harbor to learn about the city's maritime history. If you're feeling adventurous, try paddleboarding or kayaking along the harbor or the Patapsco River for a unique perspective. The Urban Pirates cruise offers a family-friendly pirate-themed adventure on the water.
4. Where can I learn more about Baltimore's literary legacy?
For a deeper dive into Baltimore's literary heritage, visit the Edgar Allan Poe House and Museum. This historic site honors the life and works of the renowned poet and author. Additionally, the Enoch Pratt Free Library hosts various events, workshops, and discussions that celebrate the written word and offer opportunities to engage with literature.
5. What's the best time to visit Baltimore?
Baltimore's weather is most pleasant during the spring and fall months, from April to June and September to October. This period offers comfortable temperatures for exploring outdoor attractions and strolling through the city's neighborhoods. However, Baltimore's festivals and cultural events occur throughout the year, so there's always something exciting happening regardless of when you visit.
As you peel back the layers of Baltimore's vibrant landscape, you'll discover a city that seamlessly blends its rich past with its dynamic present. From historic landmarks that echo tales of bygone eras to waterfront adventures that connect you to the heart of the Chesapeake Bay, Baltimore offers an array of experiences that captivate and inspire.
Whether you're delving into the city's maritime heritage, exploring its diverse neighborhoods, immersing yourself in its cultural offerings, or indulging in its culinary delights, Baltimore invites you to embrace its eclectic charm.
.