Customer relationship management systems (CRM) are designed to help online businesses manage their relationships and interactions with customers and potential customers. Many examples of this software are available to gather data to help you increase customer retention and growth.
If you're wondering what the best CRM for small businesses is, you're in luck. Let's take a look at the most popular options and answer some frequently asked questions about CRMs.
Best CRM for Small Business
Let's take a look at the best CRMs small businesses recommend.
1. Keap
Keap is a CRM that focuses on tracking potential clients and customers. It has your client activity and communications all in one place. In short, you can provide outstanding service while setting Keap up to collect money and more customers.
Some of Keap's benefits are:
All-in-one CRM
E-commerce automation
Sales automation
Highly customizable
Email builder
It comes with many CRM features
Some of these features include data points, campaign records, and task lists. Keap claims to be an all-in-one CRM that encompasses everything you need. By having everything handled in one CRM, you don't need to invest in other redundant software.
By keeping everything in one place, you don't have to jump from window to window having to manage different apps. Integration can often be complicated if some programs aren't compatible.
All the data being handled by one CRM also makes consulting easier. Integrations can sometimes cause complicated databases to form.
There are two versions of Keap available, namely Keap Grow and Keap Pro.
Keap Grow is the version better suited for smaller businesses. It has usual features such as email follow-up, customer management, and SMS. Keap Pro is for growing businesses and has extra features included.
The former costs $49 per month while the pro version is $50 more expensive. You start with 500 contacts for both plans, and you need to pay more if you want to manage more than 500; pricing scales with your contact numbers, around $20 for 1,000 extra contacts.
There's also a $99 kick-start package for Keap Grow.
If you want a CRM that can handle everything in one place, Keap is an excellent choice. There's no need for excessive integration – or even at all. Simply stay in Keap for your tasks.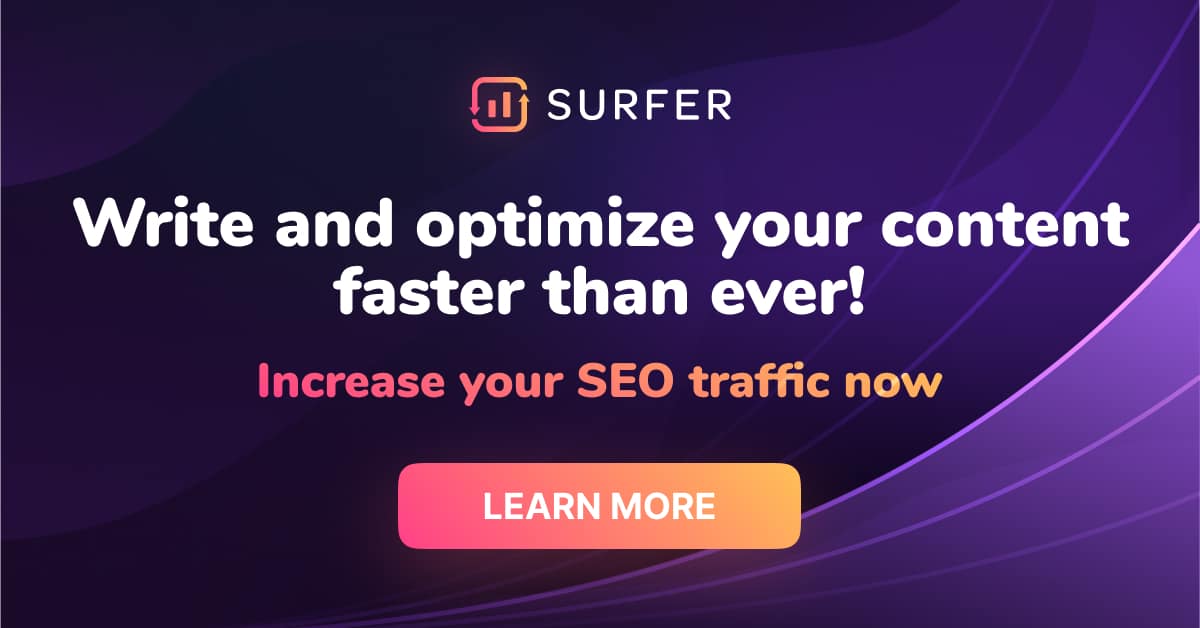 2. Hubspot's CRM
Hubspot's CRM is free to try and offers a lot of powerful features. Instead of spending a lot of money, you can save it on other necessities. It's a great choice for small businesses.
Some of this CRM's features are:
Easy activity logging
Practical interface design
Chat with customers in real-time
Create templates for emails
Get notifications when someone opens your emails
Being free to try, you can get your feet wet without paying a single cent. It also works with integrations that you may find helpful. Even so, everything is kept simple.
You can easily combine Hubspot's CRM with other tools as well. These tools can make your experience and workflow better.
Even with the free version, you can have unlimited users and up to 1 million contacts. There are no restrictions before you reach the maximum, and as a small business, it's likely you won't reach that many.
While the CRM itself is free, Hubspot also offers some premium add-ons that can range from $50 to $1,200 a month. These add-ons include features like email marketing, popup forms, and more. Regardless, the CRM itself is mighty to start with.
If you're looking for an effective and free CRM, Hubspot's product is matchless. You simply can't beat its freemium features.
3. ActiveCampaign
ActiveCampaign is one of the candidates for our list of best CRM for your online business. It specializes in emails and automation. If you want some serious automation firepower, you're sure to love it.
Some of its features are:
Extremely powerful automation
Intensive reports
Sends emails very well
The company helps you migrate for free
ActiveCampaign boasts exceptional customer service. It also has many tutorials and instructions available for all to view.
Having automation for your online business can save you a lot of time. ActiveCampaign is more than capable of setting up anything from triggered campaigns to follow-ups to segmentation. Let the automation handle the confusing tasks while you focus on more important affairs.
While it might be a little overkill for small businesses, ActiveCampaign is still a great choice. It's not very beginner-friendly, so you should be familiar with other CRMs first.
Despite being more complicated, the interface is relatively simple and straightforward. There's also a high degree of customization available.
There aren't any free plans other than a 14-day free trial. The cheapest plan is $15 per month for 500 subscribers a month. The most expensive plan is $99 per month for 5,000 subscribers.
If you're interested in a CRM that does a lot of work in your stead, particularly emails, ActiveCampaign is a great choice. You can set things up and let the software handle simple things. For automation at this price, it's unmatched.
4. Freshworks
Freshworks is a cloud-based AI-powered CRM to manage your customers and find leads. It has powerful capabilities as well. One of its other defining traits is its 360 customer view.
Freshworks is capable of:
One-click phone
Lead tracking
Sending bulk emails
Monitor email activity
360 customer view
The 360 customer view allows the user to study customers and prospects. You can access conversations, appointments, background information, and many more details. With this feature, you can fully understand your relationship with your customers.
You can also integrate Freshworks with various software such as Google Calendar, Freshdesk, and more. Couple this with a user-friendly interface, and you'll find your workflow much better than before. You can even use the Freshworks mobile app on the go.
Freshworks also offers extensive and rapid customer support, from calls to emails. There are plenty of webinars and videos to help you get used to operating the Freshworks CRM.
Freshworks has a free plan and $12 per month option, with the more expensive plans geared towards larger businesses. Even the free version has unlimited users and contacts. If that isn't a good deal for small businesses, then we don't know what is.
If you're looking for an AI-boosted CRM with a mobile app, you can go with Freshworks. Should you decide to upgrade, it shouldn't be a hassle. The plans are pretty affordable as well.
5. Salesforce Essentials
Salesforce Essentials is a multifaceted CRM that some may consider slightly pricey. Regardless, it's an excellent choice for small businesses due to its cut-down functionalities. After all, it's based on the company's main product Salesforce Lightning.
The essentials of this CRM are:
Powerful and user-friendly interface
Good time and contact management
Excellent mobile apps available
Salesforce Essentials is excellent for task organization, building contact lists, and developing sales processes without excessive functionalities. It combines sales and customer service in one app, so you don't have to go anywhere else. Even so, it's a full-fledged CRM with features to rival other general-purpose CRMs.
Salesforce Essentials can help your small business organize contacts effectively. It can even combine databases, contacts, and spreadsheets all in one place for easy accessibility. Everything is there for you to consult.
Being a cut-down version, it lacks some third-party integration features and has limited reports. However, if you're the only worker in your business, it's not hard to learn how to operate it.
Salesforce Essentials costs £24 per month, perfect for small businesses. If you're looking for something powerful, this is the right choice.
6. ZoHo CRM
ZoHo CRM is an Indian product, but more than 150,000 businesses in 180 countries use it, as the homepage shows. It's a SaaS product, meaning that you access it through a subscription. ZoHo CRM has been around for more than a decade; its functions have stood the test of time.
Its features include:
Reports
Mass emails to subscribers
Sales forecasting
Integration with hundreds of products
Very customizable
For small teams wanting to handle simple CRM tasks, it's a great pick. It may not be the best choice for beginners, but there are plenty of community guides available. Thankfully, the interface is easy to understand and pick up.
There's no need to learn coding for integration for most extensions. However, if you want to integrate something beyond your abilities, you can ask the support team for help. You will have to pay, however.
ZoHo CRM is free for up to three users, and there are many payment and subscription plans. As long as you use the free version, you don't have to worry.
If you want a reliable CRM, ZoHo CRM is perfect for you. It might not be the best option out there, but it's effective at what it does.
FAQ
What Is the Easiest CRM to Use?
Pipedrive is touted as the easiest sales-focused CRM. It's straightforward and only designed to help you sell. Pipedrive also has some integrations and add-ons available.
What Is the Best CRM for an Online Business?
Many people consider Freshworks to be the best CRM for an online business. Its AI-based lead scoring and other features are all great to boost growth and save time. Everything can be done in one place.
What Is the Cheapest CRM?
One of the cheapest CRMs around is Octopus. It's only $7 per month for the most affordable plan. Of course, the only thing cheaper is likely a free plan for other CRMs.
Does Google Have a CRM Product?
While many CRMs integrate with Google, Google itself doesn't have a CRM. Your best bet is to integrate third-party software.
Is Zoho CRM Really Free?
Yes, the free plan is genuinely free.
Recommendations
Keap
Keap is a very effective CRM that keeps everything in one place. Many other CRMs don't have this built into them. As a result, Keap is deserving of our recommendation.
What We Like About Keap
Everything is in one place
Many CRM features in an affordable package
Convenient to use
Cons
You have to pay for more contacts
Hubspot's CRM
Hubspot's CRM is a potent tool for your arsenal. You can do a lot with this free CRM. When you want to upgrade, you're free to do so.
What We Like About Hubspot's CRM
Free plan available
Powerful functions
Unlimited users
1 million contacts
Cons
Add-ons are expensive
The base version isn't too flexible
ActiveCampaign
ActiveCampaign's automation abilities are potent, which is why it's in our recommended section. You'll find it hard to beat, and the customer service is helpful. There's also a high degree of customization.
What We Like About ActiveCampaign's CRM
Powerful automation
Extensive customization
Great for emails
Straightforward interface
Cons
Slight overkill for small businesses
Not for beginners
Let the Software Handle It
There are many CRMs available you can use for your online business, but only the software featured above made our list of best CRM software. These CRMs are more suited for small to medium sized online businesses.
Now that you know about the best picks, you can consider investing in one for the future. You never know how a CRM can help with your workflow.