Nowadays, a lot of sensitive data is stored online. From this fact arises the need for a VPN or Virtual Private Network.
The primary purpose of a VPN is to protect your data privacy, but it's also beneficial for travelers or businesses hiring remote employees. So, if you'd like to get a VPN for your online business but don't know which provider to choose, we're here to help.
In this guide, we'll share the best VPN services on the market, explain how they differ, and recommend the clear winners. Additionally, we'll answer some of the most common questions related to VPNs. Read on to find out which software is the best at protecting your online privacy.
Best VPN Services
A VPN may not be essential for personal home use. But for online businesses, it's a fundamental necessity. Below, you'll find the best VPN services to ensure the security and privacy of your company resources.
Express VPN
ExpressVPN is a data encryption software that enables you to browse through your network safely and privately. ExpressVPN servers are located in 94 countries, with 160 locations in total. Why is this important? The location of your VPN server affects the internet speed, your ability to unblock content, privacy, and other forms of web legislation applied.
Furthermore, ExpressVPN allows you to switch the chosen server location as often as you wish. Thus, you can access your online business resources from anywhere in the world.
Apart from masking your actual location, ExpressVPN protects your data privacy – as any VPN should, of course. No need to worry about someone stealing your bank details or other sensitive information. You can even pay using Bitcoin and other cryptocurrencies and browse the hidden net via Tor.
As for the advanced features, ExpressVPN lets you choose which devices in your network the protection is applied to and manage these settings at any moment. The process where traffic of some devices goes via VPN while the rest of the devices access the internet directly is called split tunneling. Furthermore, ExpressVPN doesn't store activity and connection logs.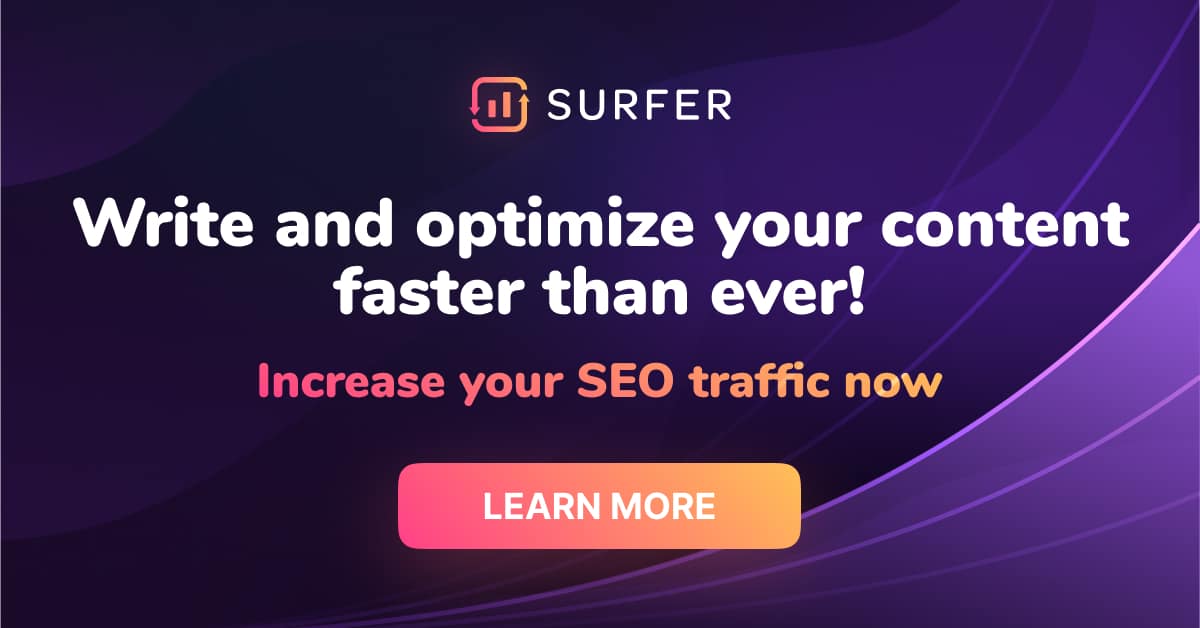 Simply put, you're the only one who knows what you're doing online – no other parties can access your browsing history, messages, and other sensitive data, not even your VPN provider. ExpressVPN also offers a speed test feature to help you choose the fastest server location.
The encryption protocol used by ExpressVPN is AES-256. It's a 256-bit, military-grade advanced encryption standard with nearly no chances of being cracked.
ExpressVPN is compatible with any device regardless of the operating system – Windows, Mac, Linux, Android, iOS, routers, smart TVs, and more. A 24/7 live chat support is ready to help you with queries or troubleshooting at any moment. Finally, the Express VPN blog is dedicated to educating users about web security topics such as anonymous browsing and privacy policies.
The software is highly affordable. A single month of advanced network protection costs $12.95. However, discounts are applied for annual or 6-month subscriptions, coming at $99.85 and $59.95, respectively. For those in doubt regarding purchasing a new service for a whole year straight away, ExpressVPN offers a 30-day money-back guarantee.
PureVPN
The number of PureVPN server locations is truly impressive – more than 6500 servers in over 180 locations and 140 different countries. PureVPN uses a 256-bit AES encryption protocol. It's a military-grade security measure that's nearly impossible to crack.
The software allows you to quickly switch settings and automatically trigger the VPN when you connect to any public Wi-Fi network. Furthermore, you can set PureVPN to automatically disable your internet connection if your VPN drops. This feature is called 'VPN Kill Switch' for a reason. The provider doesn't store your traffic logs.
PureVPN hides your IP address from third parties, as any legit VPN should. Your location and other data are protected from leaks by IPv6 protocol. While IPv4 internet addresses are still widely used, they've started to become exhausted, which leads to IPv6 popularity skyrocketing.
Simply put, the IPv4 protocol uses 32-bit addresses, while IPv6 – 128-bit. Due to an increased IP address length, the number of possible symbol combinations is much higher. This allows more users to connect to the internet.
What makes the software stand out is the static IP address add-on. Choose yours from a selection of thousands of reserved IPs from various countries. A port-forwarding feature enables you to access your devices from any location and speed up P2P downloads.
When it comes to pricing, PureVPN beats most of its competitors. One month of service will cost you $10.95, but great discounts are applied yearly and two-year subscriptions. A year of PureVPN comes at $69.95, two years – $80 instead of over $180 if paid monthly.
Of course, two years is a long period, so you'd likely want to make sure you're satisfied with the software first. For this reason, PureVPN offers a 7-day trial only for $0.99 and a 30-day money-back guarantee. Some of the additional features come at a separate price, though. Port-forwarding will cost you $0.99 monthly, a dedicated IP address – $2.99, and DDoS protection – $3.99. Still, that's a great price for such advanced security and privacy protection.
TorGuard
TorGuard is a VPN app compatible with devices on any operating system, including Windows, Mac, Linux, Android, iOS, and Wi-Fi routers. To ensure the maximum connection speed and location privacy, TorGuard offers a selection of over 3,000 servers located in more than 50 countries.
The encryption protocol used is AES 256-bit. That's one of the most secure encryption standards, also chosen by many TorGuard competitors for a good reason. Naturally, your IP address is hidden from third parties. This allows you to bypass strict VPN blockades. Lo traffic or connection logs are stored.
TorGuard team members understand that VPN may be used for several purposes and offer a tailored pricing plan for different users. The anonymous VPN service is best suitable for personal use. However, if you're running your online business alone or with a few employees, you may look into this option.
The pricing plans range from $9.99 for a single month to $59.99 annually. The features set of a personal VPN is equal to that offered by TorGuard's competitors. In other words, you don't sacrifice any functionality when choosing the personal option – but you can get even more with one of the Business plans. A plan for five users comes at $32 monthly, for ten – $69, 15 – $110, and 20 – $169.
All plans come with a corresponding number of protected email accounts and up to 10 dedicated IPs. Additionally, all Business plans include unlimited speed bandwidth, custom server setups, dedicated lines, and a user management portal.
NordVPN
NordVPN offers much more than just a secure connection. One thing that we especially like in NordVPN is the user-friendly app interface. All you have to do to turn on VPN is click the Quick Connect button, and the software will automatically choose the most suitable server. You can also select a server manually among the 5,300 available, located in 58 countries.
Furthermore, a convenient internet speed tester is designed to help you choose the fastest connection. In addition, CyberSec technology detects and blocks malicious websites to ensure your data and device security.
Your data always stays away from third parties, including NordVPN, thanks to the no-log policy. The provider can't share your data even if they're requested to by authorities, as it isn't collected in the first place. Just like most of its competitors, NordVPN uses the AES-256 encryption protocol. A Killswitch function immediately disables your internet connection in case your VPN gets deactivated. Most importantly, with the same feature set as that of other popular VPN services, NordVPN shows a much better result in speed tests.
Other VPN providers may cause your bandwidth speed to fall by 60-70%, while it's only about 25% with NordVPN. The software is compatible with the majority of operational systems, routers, TVs, and more devices.
NordVPN offers three payment plans – monthly, annual, and biennial. The monthly plan comes at $11.95, but subscriptions are of significantly better value – $59 and $89, respectively.
With each plan, you can connect up to six devices. If you run a small online business with few employees, that's a perfect option. A 30-day money-back guarantee is applied to any purchase. In addition to the core VPN functionality, you can add password management software and secure cloud storage at the checkout for a couple of dollars a month.
Surfshark
Surfshark is among the most affordable VPN services on the market. It comes at $2.49 a month if billed annually. Furthermore, one subscription covers unlimited devices within your network.
One of the best things about Surfshark VPN is that you can access over 30 libraries worldwide without leaving your home – no more missing your favorite Netflix series on work trips. The software uses AES-256 encryption protocol and features a strict no-log policy. In addition, a Killswitch function disables your internet connection in case your VPN connection drops.
Additionally, Surfshark features an ad blocker. To ensure the fastest broadband speed possible, you can choose which server to connect to from over 3,200 available.
The main downside of Surfshark compared to its main competitors mentioned above is how it affects your device performance. It also doesn't support NAS appliances and doesn't offer a dedicated IP address. But if your primary concern is the price or you don't need an extensive feature set, Surfshark is a perfect option.
IPVanish
IPVanish is a US-based VPN provider that boasts over 1,500 servers in 75 locations. It costs $3.49 the first month and $9.99 after that, but the annual subscription comes at $89.99. This isn't the lowest price on the market, but the good thing is, IPVanish allows you to connect an unlimited number of devices within your network.
Along with Surfshark, it's one of the few VPN providers to offer that. IPVanish has some cons, too. While it can easily unlock Netflix content regardless of location, the software struggles with other platforms such as the BBC iPlayer.
In addition, its interface is a bit complicated for non-tech-savvy users. However, if all of your employees use the same network, IPVanish is a great money-saving deal.
FAQ
This section will answer some of the most common questions related to VPN and its providers.
Do I Need a VPN?
Do you need a VPN for personal use at home? Probably not, as you own the network hardware and the chances of someone spying on your data are low.
You should still keep in mind that your device becomes vulnerable whenever you connect your phone or laptop to a new Wi-Fi. With businesses, offline and especially online, additional privacy and security measures certainly aren't excess. Here are the three reasons you need a VPN for your online business.
Secure Remote Access
A remote-access VPN is highly useful even for offline offices, but it's a must for online businesses. Perhaps most of your employees or tech professionals work remotely at times.
A VPN will ensure that your data is secure whenever someone logs in to your devices externally while still providing them access to the necessary work files. In addition, most remote-access VPN providers allow you to choose which information can be viewed by others and which to seal off.
Independence From Your Location
Again, this reason is especially valid for online businesses. Often, employees of such companies are located in different countries. Even if you're the only employee, consider getting a VPN if you travel at least once in a while. Some countries may have stricter internet laws (e.g., China).
VPN helps to avoid situations when you or your employees get blocked from accessing your company resources. In other words, with VPN, there's no difference from which point on the globe you connect to the internet, so no change in laws affects you.
Even though your location is encrypted, VPN providers may keep log files and share them with authorities by request, so naturally, you shouldn't do anything considered illegal in that specific country.
Security Purposes
Regardless of how large your online business is, you likely own valuable data and other resources. Additional security is necessary if you connect to external networks, for instance, when traveling. If both characteristics apply to your company, a VPN on all your employee devices is essential to keep your information safe.
What is a Remote-Access VPN?
A remote-access VPN is a data encryption software that enables users to securely access data and other resources on their network regardless of the location. This is crucial both if you hire employees that remotely connect to your devices and if you or your employees use public Wi-Fi networks.
A VPN creates an encrypted tunnel between a user's device and their home or business network. This way, only users connected to the same VPN service can access the data. If someone tries to do that outside of the network, they're unlikely to succeed. But even if they intercept your data, it will be impossible to decrypt.
What's the Most Secure VPN for Privacy?
Frankly, it's hard to provide a specific answer to which VPN provider ensures the most privacy. Express VPN, PureVPN, NordVPN, and Torguard all follow a strict no-log policy and allow you to connect to any server to mask your location.
Express VPN offers some additional privacy features that are hard to find in other software or simply aren't mentioned by competitors. The provider uses RAM-based servers. Thus, collecting and storing your data is impossible.
ExpressVPN also allows you to securely browse Tor and pay using cryptocurrencies. There's no specific information on which server competitor VPN providers use or how secure it is to browse the hidden net with their software.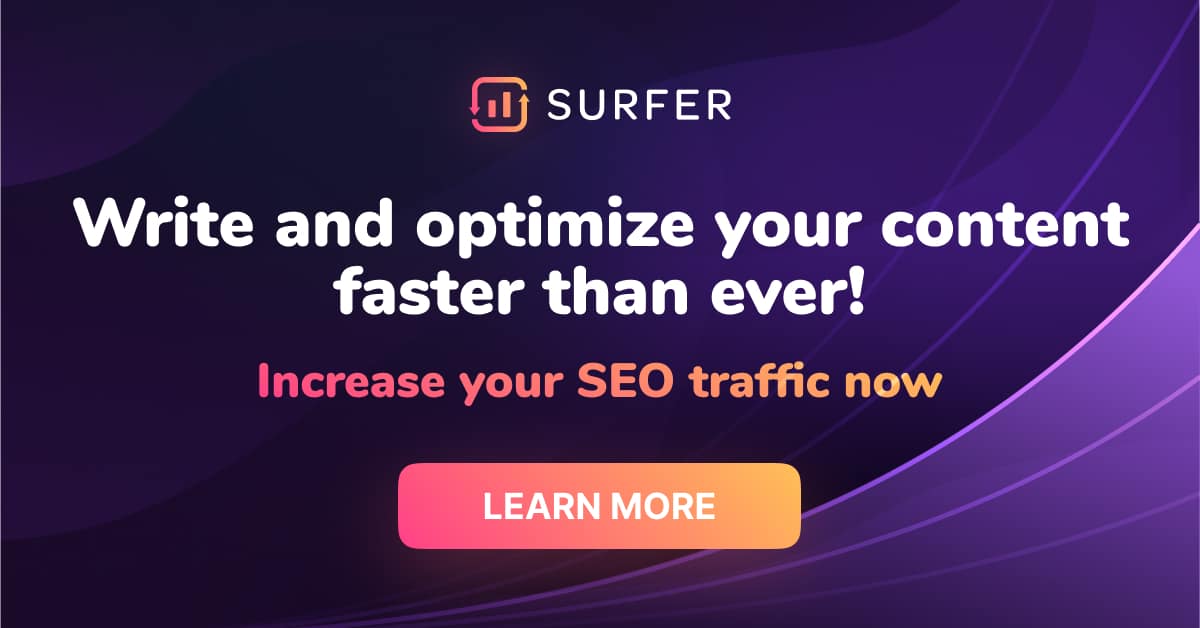 What is Encryption?
Encryption is a process of turning regular data, such as text, into an unreadable ciphertext format. Then, when users who are granted access to the original data open it, it is translated back to comprehensible form according to a decryption key.
But if someone tries to view the resources from outside the protected network, the most they'll get is a combination of random symbols. In other words, only users who are connected to the same secure network own the decryption key.
Symmetric encryption uses a single key to encrypt and decrypt data. Asymmetric encryption uses a public key to encrypt the data and a private key to decrypt it. What's the purpose of asymmetric or two-factor encryption? It ensures that only the data recipient can view the resources.
Users are never requested to share their private keys. Although such encryption is more secure, it has a significant drawback – computational time.
Data encryption standard, or DES, is a standard established back in 1977. 'Standard' sometimes equals quality, but in the case of encryption, that's the lowest security level you can get. It's rarely used nowadays to protect sensitive data. Triple-DES is used more often. It runs the DES encryption three times (thus, 'triple') – encrypts, decrypts, and encrypts data once again. RSA encryption is another widely used type of data protection that features a significantly longer encryption key.
In 2002, a new government standard was established in the US – advanced encryption standard, or AES. The fastest encryption algorithm is called Twofish, though it isn't the most secure one.
Finally, most legitimate websites use the SSL (secure sockets layer) encryption protocol that encrypts data while in transit. If you see an 's' in the 'https://' part of a site's URL, you're good to use it. Your payment details, passwords, and other data can't be stolen.
In fact, current regulations and search engine algorithms require site owners to use SSL encryption. If a site isn't secure, it won't rank high in search results, and Google may warn visitors that the connection isn't secure. Thus, if you own an online business, SSL is crucial.
Do VPN Providers Keep Log Files?
When using a VPN, you should remember that your data is encrypted for everyone but three parties. That's right, not only you and the data recipient(s) own an encryption key but also your VPN provider. Your data that's stored by a provider is called logs. So naturally, the fact that your information can be viewed by a third party isn't very attractive.
For this reason, providers advertise their software as 'logless,' 'zero logs,' etc. Don't take such claims at face value – most of them are legally required to store some form of records. There's a difference in the number, time, and type of logs providers may store, though. You should also understand that logs are different from cookies and privacy policies of tracking that differ from site to site.
IP address logs are your location data. Although concealing your location is one of the primary purposes of a VPN, most providers still have access to this information. Connection logs consist of your usage data. This includes timestamps, the amount of bandwidth consumed, and other information that doesn't really relate to you personally and is used for operational purposes.
Traffic logs are what you should truly care about. These logs consist of your online activity, such as browsing history, downloaded files, messages, and other personal information. The use of such logs contradicts the very purpose of VPN – privacy. Thus, you shouldn't choose a VPN provider that stores traffic logs.
Recommendations
All the crypto terminology and a wide variety of VPN services may be overwhelming. If you're confused about which provider to choose, read below to get our recommendations.
ExpressVPN
ExpressVPN is a clear winner in terms of data privacy. While the providers mentioned above follow a no-log policy, ExpressVPN is the only one to disclose such detailed information on the methods used to ensure it. Its RAM-based servers exclude any chances of your resources being collected, stored, and given out by authority request – it's physically impossible.
In addition, the provider guarantees that you can safely pay in cryptocurrency and surf the hidden web. ExpressVPN also features some of the most extensive server selections – they're located in over 94 countries and a speed testing tool to help you choose the best one. Overall, this app offers everything you need and even more for a great price.
Pros
No-log policy ensured by RAM-based servers
Servers located in over 94 countries
Split tunneling feature
Not overpriced, great annual subscription discounts
Cons
A 2-year subscription is more expensive than that of competitors
PureVPN
One of the main advantages of PureVPN over its competitors is the number of available servers – over 6,500. The software also has convenient automation features. It triggers VPN when you connect to a public Wi-Fi and disables your internet connection if VPN drops.
Just like other VPN providers in our recommendations, PreVPN uses a military-grade encryption protocol. Add-ons such as static IP address and port-forwarding add even more value points. Both features ensure that remote access to devices within your network is simple and secure.
PureVPN pricing is about the same as that of ExpressVPN, though the 2-year subscription is significantly cheaper.
Pros
Over 6,500 servers
Killswitch feature
Automatically enables VPN
Annual and 2-year subscriptions are a great deal
Cons
No information on how no-log policy is ensured
Torguard
Torguard features AES-256 encryption, doesn't store traffic and connection logs, and allows you to select the server location among over 3,000 available.
Its competitors offer the exact same features, though. So what makes Torguard different? A tailored approach to user needs and, consequently, pricing. If you own a small online business with a few employees connected to your home network or work alone, the personal payment plan is for you. It's pretty affordable – even cheaper than that of PureVPN.
But if your business has evolved to something larger than a startup, you may need extensive corporate features, such as a user management portal. Torguard offers payment plans for companies of different sizes.
Pros
Business payment plans
Over 3000 server locations
No-log policy
Corporate feature set
Cons
Business plans are pricey
NordVPN
A user-friendly app interface is what we like the most in NordVPN. A single button enables the VPN and finds the best server to connect to – no work is needed on your end. A bandwidth speed tester is a valuable addition in case you prefer to select server location manually.
In addition, NordVPN can detect and block malicious sites, which isn't a standard feature for competitor VPN tools. A Killswitch functionality is also present. Finally, the software almost doesn't affect your device's performance and internet speed.
Pros
Intuitive interface
Bandwidth speed tester
Detects and blocks malicious sites
Doesn't slow down internet speed compared to other software
Cons
Inability to connect more than six devices at a time
Invest in Security
Now that you know why a VPN is vital for your online business and how it works, the choice of a provider should be much more straightforward. Investing in cybersecurity for your online business pays off in the long term, keeping your resources secure from people with malicious intentions. Furthermore, plenty of VPN services today include additional features such as ad blockers or secure emails, handy both for online businesses and personal use.