Every time you prepare to make a purchase, you need to take precautionary steps to make sure it's worth the money. And buying an online business is no different. Before you finalize the transaction, you need to perform due diligence to ensure that your investment is sound and will not blow up in your face.
This article will tell you how to do due diligence when buying a website by breaking the process down into a comprehensive step-by-step guide. Additionally, we will introduce you to some of the best service sites to do the due diligence for you.
What Is Due Diligence?
Due diligence refers to the process of conducting a thorough investigation of the business you are planning to invest in or purchase. This includes researching and assessing the company's financial statements, culture, policies, website traffic, tax requirements, legal contracts, technology, and other factors that influence the business's success.
Due diligence can be executed with both traditional brick-and-mortar businesses and online businesses. Remember that performing due diligence with an online business can present a more significant challenge because it's much easier to falsify online data regarding that business. However, regardless of the business type, every authorized transaction they may have made leaves footprints.
There are two directions that a due diligence investigation can take: regular and reverse. Traditional due diligence happens when a seller or investor investigates the online business they plan to purchase. On the other hand, reverse due diligence refers to when a business owner investigates a potential buyer to ensure they have enough resources to acquire the online business.
Additionally, there are two types of due diligence investigations:
Hard due diligence refers to the analysis and assessment of concrete data – assets, revenue, tax returns, sales, company records, financial statements, and other facts and figures that can be measured with mathematics, accounting, and statistics
Soft due diligence evaluates a company's intangible features – management, policies, culture, organization, and other factors that make up the 'human side' of a business.
Both types of due diligence are equally important. However, while executing hard due diligence is possible through professional fact-checking, soft due diligence can only be conducted by observing the company with your own eyes or interviewing its personnel.
Due Diligence Checklist
Due diligence can be broken down into 10 basic steps; this is called a due diligence checklist. Although the overall process is lengthy, it's a crucial step you must take before making any significant investments or buying a website. This is what you need to do before making any serious business ventures.
1. Make Sure Everything Is Legal
The first step of running a due diligence check is to ensure the business you are planning to buy is legal to operate in terms of legal factors. Just because it's legal in one state doesn't mean that it fulfills the lawful requirements of another state.
For an online business to operate legally, there are specific licenses and permits it must have. For example, every business should have a general business license to conduct standard business activities, just as any standard e-commerce business needs to have a seller's permit to sell goods.
Another step is to have your lawyer go through all company contracts that are in force. In addition, your lawyer can assess the company's guarantees, loans, and credit agreements as well. Even though this might be the most tedious part of a due diligence checklist, it shouldn't be skipped.
If you need legal help, we recommend having a look at Rocket Lawyer.
2. Gauge the Overall Financial Situation
This is one of the most essential steps of the due diligence checklist. When reviewing a company's financial status, it's vital to evaluate the current financial situation and look at the whole picture.
It's generally advised to go through the company's past financial records, income statements, tax returns, monthly affiliate and income statements, loans, and other important financial documents. Another thing is to request a live screen share with the current owner so they can show you the back end of the website.
By looking at the company's bank accounts, you will get the entire picture of where it stands financially. Among other things, assessing the company's financial situation can prevent you from purchasing a business that's knee-deep in debt. That's why the financial aspect of due diligence is usually the prevailing one.
If you need help with your accounting and financials, we recommend Bench which is an online bookkeeping service. For larger projects you may wish to consider using the services of corporate finance due diligence services.
3. Don't Forget About the Taxes
Another critical factor to take into consideration is whether the company has regularly been paying taxes. If you purchase a website, only to find out that the previous owner didn't take care of the taxes, you can find yourself in trouble.
Tax records you need to see to evaluate the company fully include:
Federal, state, local, and foreign income tax
Sales tax (for e-commerce)
Government audits
IRS Form 5500 for 401(k) plans
Net operating losses
Make sure to check all of these records for the previous five years. Not only should the company be paying taxes regularly, but it should also have all the necessary tax licenses.
If you're not sure what your legal obligations are in terms of taxes, we suggest getting some legal advice with Rocket Lawyer.
4. Become Acquainted with the Owner and Employees
Although this step tends to be skipped in the digital world, there is a reason why you should take it seriously. If you were to purchase a traditional business, meeting its employer and staff goes without saying. But with online businesses, meeting the current business owner doesn't always take place.
To avoid possible legal issues or problems with the online business, you should verify the current owner's identity. Even if you can't see them physically, search for them on social media – start with LinkedIn, and then move on to Twitter and Facebook. That way, you will be able to make sure you aren't conducting business with a scammer. Another great website you can use to verify someone's identity is Spyglass.
Becoming acquainted with the company's staff is also a good idea if you want to better grasp the employee structure and the company's culture. By doing so, you will be much more prepared when you start working there.
5. Inspect the Company's Intellectual Property
A new business comes with new intellectual property. An online business's intellectual property can take the form of trademarks, copyrights, patents, domain names, and trade secrets.
As you will inherit the company's intellectual property, you'll first need to inspect it. Then, you should check if the current business owner has the rights to the intellectual property in question, meaning that third-party companies can't claim any of it.
If the online business you plan to purchase sells goods, you have inventory management and other tangible aspects of an e-commerce business to think about.
6. Verify the Website's Traffic
A website's traffic is perhaps one of the most important factors to consider when measuring the success of an online business. It includes the number of page visitors, clicks, and conversion rate. That's why you need to analyze and verify the traffic's authenticity.
You need to confirm the legitimacy of the traffic source because it's easy to falsify. For example, to make it seem as if a website has many visitors, business owners can buy automatic traffic in the form of spam or bots accounts. But with the right software, it should be easy to set those fake accounts apart.
Checking due diligence on website traffic should include assessing:
The average amount of time a visitor spends on the website
The number of pages visited by one visitor
The conversion rate
Traffic source
There are various online platforms you can use to assess due diligence on traffic, like Google Analytics.
7. Understand the Operational Process
To comprehend the entire operational process of an online business you plan on buying, you need to know what it takes to run that business. This includes understanding the type of responsibilities the online business comes with and the time it takes to complete each task.
Once you can grasp how your new business functions, it will be easier for you to plan ahead, delegate jobs, and organize the time schedule accordingly. To find out how your new company-operated before you came along, you can always ask the previous owner for guidance or even check with the employees.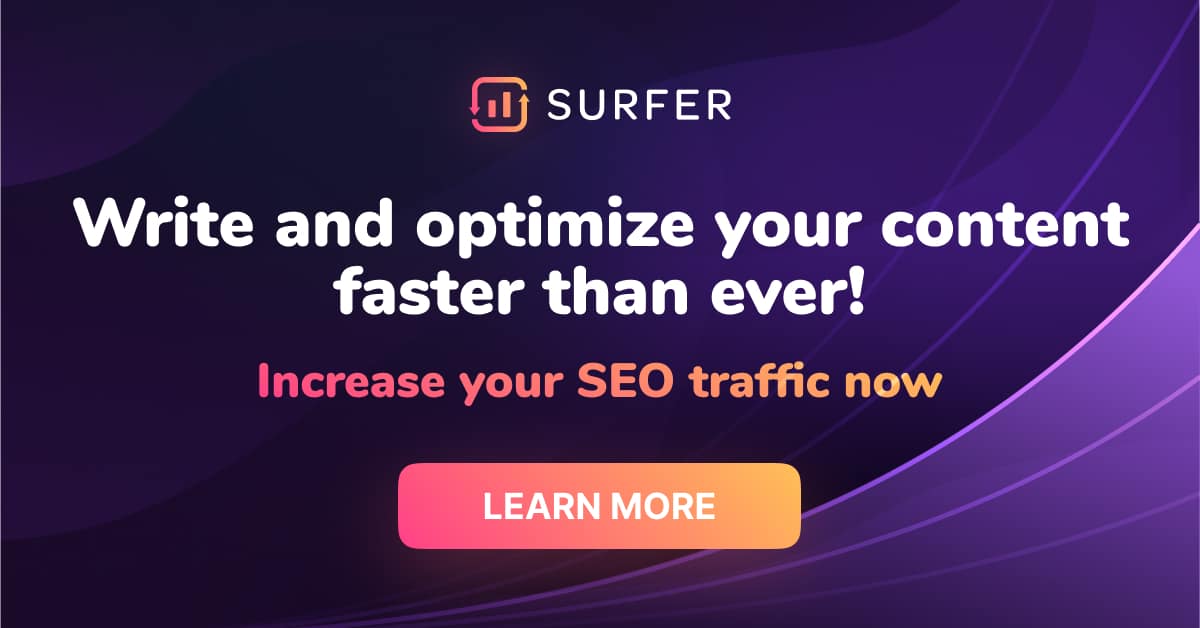 8. Inspect the Products and Services
If you plan to purchase or invest in an online business, make sure it offers quality products or services. Unless you want to work twice as hard to try and get a failing company back on its feet, make it easier for yourself by investing in a company that's already somewhat successful.
In this aspect, look at client satisfaction. Are the clients happy with the service they received? What about the products they ordered? To improve your website's client satisfaction, make sure your business is using the best supply chain. Also, look at the delivery and shipping policy and see if there are some areas you can improve.
9. Make Sure Your Business Is Using Cutting-Edge Technology
The technological aspect is one of the most significant when it comes to online businesses. This applies to hardware and software as well. The business needs to use a quality platform. Also, investigate whether the employees are using the right communication apps.
Hire a programmer to go through the entire website and look for issues and technical glitches. It will minimize any chances of risk.
10. Get to Know Your Customers' Behavior
Whether your business is successful will always depend on your customers – whether you have enough of them. So before you buy a business, check whether it has enough clients to keep it running.
You can ask the previous management about typical clients, what type of products or services they prefer, whether and to what extent they follow the community guidelines, etc. For example, if you buy a website only to find out it doesn't generate enough traffic, you can improve its marketing game with campaigns, social media, and affiliate programs.
Questions for the Current Business Owner
Going through a due diligence checklist isn't a mandatory step in acquiring an online business. As a potential investor and buyer, it's up to you to decide whether you will use due diligence. However, going through this precautionary form is highly recommended. Otherwise, you will never know what you are getting into.
Apart from the due diligence checklist, you can always sit down with the current business owner face-to-face and ask the questions to which you need answers. If you're not sure what type of questions to ask, here are some ideas:
Why Are You Selling Your Business?
There are usually two reasons business owners want to sell their business. The first is that they simply found a better opportunity, which is good news for you – it means that there is nothing wrong with the business. Or the current business owner might want to retire and is simply looking for someone to whom they can pass down the legacy.
If these are the legitimate reasons the business owner wants to sell the business, they will be transparent about their answer. However, they could be selling their business because it hasn't been doing well lately. If this is the case, you might want to take a step back and rethink your decision.
Did You Try To Sell Your Business Before?
Finding out whether this is the business owner's first attempt at selling their business can tell you a lot. For example, if there were a couple of failed business deals, you need to ask yourself why other potential buyers gave up on the acquisition. You might also find out if you are currently competing with other potential buyers by asking these questions.
Who is the Main Competition of the Business?
Asking this question gives you a chance to prepare for your future competition. Every type of online business has to deal with competitive companies. If you know who they are from the start, you will be able to research them and start your position as the new business owner prepared.
What are Some of the Biggest Challenges Your Company Has Had to Face?
This question also gives you a chance to prepare for the real world. By learning about the company's weaknesses and struggles, you could develop a business strategy to counter all those recurring issues. The more you can find out about the company beforehand, the better for you.
FAQs
Why Is Due Diligence Essential When Buying a Website?
Every time you purchase something, you run a quick scan of it in your head – is the price suitable compared to other products? Is this product a popular choice? Do other people want to buy it too? What's the quality of this product? How long will it last?
These are some of the questions you tend to ask yourself when buying something new, and it's the same with purchasing an online business. This is why the due diligence process is essential and shouldn't be taken lightly. The results from the due diligence will eventually influence your final decision.
Furthermore, due diligence minimizes your chances of risk. More often than not, the reason why a particular website is up for sale is that there's something wrong with the business. For example, it might be losing funds, or there might not be enough customers to keep it going. Due diligence will tell you exactly why a business is up for sale.
Why Is a Due Diligence Checklist Important?
A due diligence checklist is an organized system of assessments used to audit a business from every corner. Instead of randomly looking into different aspects of an online business, a due diligence checklist allows you to go through various factors systematically.
Even though due diligence checklist formats are similar, they can vary depending on the type of business. For example, if the online business in question deals in trade or selling goods, there will be separate sections on the checklist. For e-commerce, you need to look at the seller's permit, sales tax, inventory management, storage, and many other factors.
What Are the Main Documents You Should Ask for When Buying an Online Business?
If you're in the process of purchasing an online business, there are certain documents and paperwork you need to go through before finalizing the fiscal transaction. Here are some of the documents you should ask for when buying an online business:
Business Operation License
This is also called a general business license, and every type of business needs to have one to operate legally. This is the first document you should ask to see from the current business owner. If they don't have it, then it means that their business is not operating lawfully.
Seller's Permit
This type of license is only mandatory for e-commerce businesses. A seller's permit allows you to collect sales tax from your customers.
Privacy Policy Agreement
This type of agreement is also obligatory for every kind of business, especially for e-commerce businesses. It's an agreement between your website and your clients, and it states how your clients' data will be used.
Terms of Use
Also known as a 'Terms and Conditions agreement, this document allows your business to accept online payments. Every e-commerce business needs it to operate normally.
Sales Tax License
This permit is not the same as a seller's permit. Instead, it's a tax license that allows you to sell taxable products on your website.
What Is a Non-Compete Agreement?
A non-compete agreement is a type of contract between the employer and employee. When the employee signs this contract, they agree not to apply for other jobs considered to be the employer's 'competition.' A non-compete agreement also prevents the employee from entering into competition with the employer for a certain period after the contract has been terminated.
If you need any of the above documents, you can easily download and edit them from Legal Templates.
Due Diligence Services
As mentioned before, as a potential business owner, you have the option of going through the due diligence process by yourself. On the other hand, you can use a due diligence service to go through the checklist for you. These types of services are usually a part of web building platforms or websites that sell other websites. However, we offer this service, done by Blair himself being an expert in website due diligence. Click the image below to find out more:
Not only do the due diligence services complete the checklists for you, but they also provide you with a detailed report. They can be used as a primary or a secondary form of security. As with any online platform, due diligence services come with their own sets of risks and benefits.
Some of the advantages of using a due diligence platform include objectiveness, the certainty of assessing information correctly, and its ability to locate and measure risks. On the other hand, some of the disadvantages are the expensive services, the time it might take to cover the entire due diligence checklist, and the slim possibility of the platform missing something.
There are many due diligence services available online, and they vary according to the type of business they are supposed to examine. Here are some of our top picks for due diligence platforms for buying a website and building one.
Buying a Website
Flippa
This website is one of the biggest marketplaces for people who are looking to buy and sell a website. Available websites for purchase include SaaS, e-commerce businesses, content and advertising websites, apps, startups, and other services.
Flippa's due diligence platform is top-notch, and it comes in three packages:
The red flag report for $1,000 a year – For data from the past 12 months
The standard report for $1,500 – For data from the past 24 months
The enhanced report for $2,000 a year – For data from the past 36 months
Some of the factors included in Flippa's due diligence platform are seller analysis, traffic sources, financial analysis, sales, and marketing analysis, operations and legal analysis, and industry and competition analysis.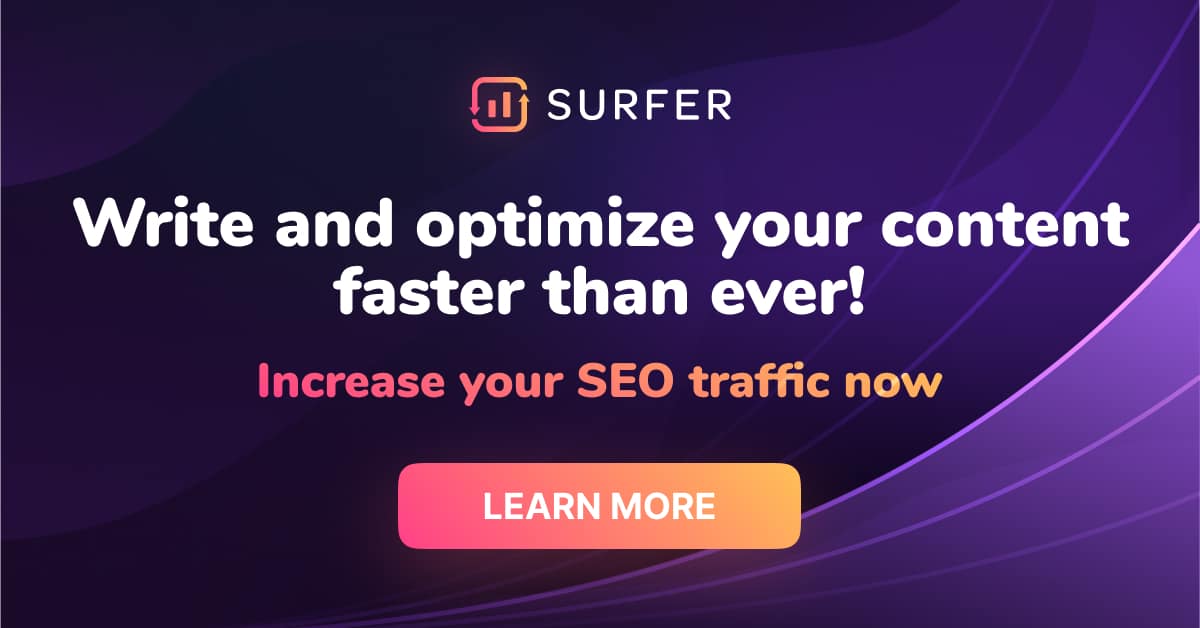 Building a Website
Human Proof Designs
Human Proof Design gives you the option to create affiliate, dropshipping, local lead generation, custom niche websites, and revenue-generating websites when it comes to starting your website.
Human Proof Design also offers a list of pros and cons for every type of business you might purchase. It will naturally depend on the type of business you decide to buy when it comes to the pricing.
Our Top Pick
Even though all of these web builders offer high-quality services and various pricing packages, the one we highly recommend is Human Proof Designs. This is a clear winner because it provides equally good website buying and building services, with the option of choosing a website that suits your requirements perfectly. Furthermore, it offers useful features with every plan, which can help you in the long run.
Check Off Every Item on Your Due Diligence Checklist
No important business decision should be made lightly, especially not major business ventures like investments and acquisitions. That's why it's helpful to know how to do due diligence when buying a website. Whether you decide to do it by yourself or use a due diligence platform will minimize your chances of risk and prevent you from walking into a trap.