Running an Amazon affiliate website is one of the fastest and easiest ways for your online business to create an additional revenue stream. Setting up an affiliate website is relatively low-cost and low-effort. In most cases, you can have one set up within a day. It takes more than setup, however, to gain revenue.
The challenge of affiliate sites is acquiring the right traffic that will turn customer clicks into sales. This article discusses ten different ways to earn Amazon affiliate commission to generate an alternative revenue stream for your online business.
Ways to Earn Amazon Affiliate Commission for Your Online Business
1. Personalize Recommendations
Use plugins like Thrive Leads to survey what your site visitors are interested in or ask about a problem that needs solving. You want to determine the personal preferences of your users. Use this information to send traffic to a landing page that delivers personalized product recommendations based on their answers. The customized product will be your Amazon affiliate link.
This sounds a bit complicated, but it's pretty simple. It allows you to receive clicks on affiliate links and deliver value to your readers, translating into conversion.
2. Email Marketing
While it's forbidden to add Amazon affiliate links directly into emails, this doesn't mean you shouldn't follow up with readers to send them back to your blog. You can use this tactic in tandem with developing personalized recommendations.
At the end of your 'mini-quiz' on preferences, ask users to enter their email address to see their results. Make sure users are sent to your landing page but also receive an auto-generated email. Inserting a link for recommendations in the email gives you another opportunity to showcase product links.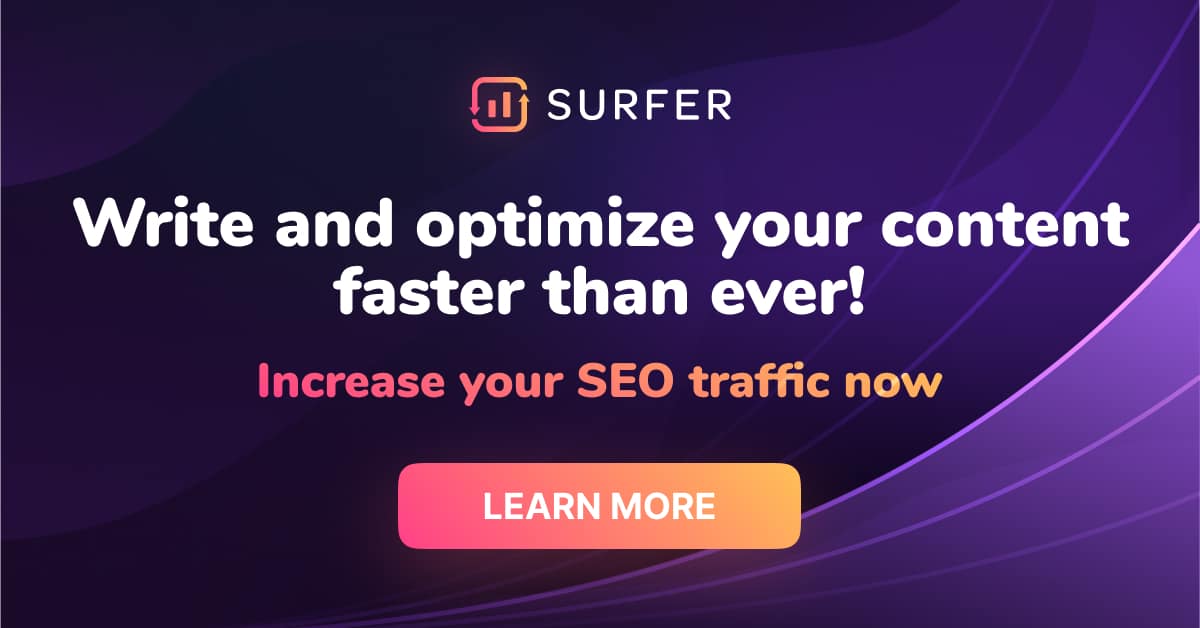 3. Use 'Buying' Keywords
Learn to target the querying phases of online shoppers. Here's an example: Say you have a website that sells sleeping bags. Instead of targeting the keywords 'sleeping bags' or 'where to buy sleeping bags,' try targeting 'best sleeping bags,' 'sleeping bags under $100,' or 'best sleeping bags for kids.' These searches get much higher conversion rates for shoppers looking to make a purchase.
Another great way to use buying keywords is to use comparisons. Examples of comparison keywords are 'iPhone vs. Samsung Galaxy' or 'Windows vs. Mac OS.'
With Amazon affiliates, you can put together an in-depth feature comparison of products and link to both products for whichever the customer chooses. When shoppers have narrowed down their product searches to a couple of different options, they are usually close to making a purchase.
4. Long-Tail Keyword Targeting – Even With Low Search Volumes
Let's go back to the website that sells sleeping bags. 'Sleeping bag reviews' or 'best sleeping bags' will have high search volumes for customers looking for sleeping bags. The longer keywords such as 'best sleeping bags for kids' or 'best arctic sleeping bag' are more specific and generate lower search volumes.
Even though you will get less traffic per keyword, these long-tail keywords have higher conversion rates. This is because people who search these keywords make purchases. It's also easier to rank with long-tail keywords because there's less competition.
5. Make Use 0f International Commission Options
If you are only using the affiliate link for Amazon US, you're missing out on a huge customer base. Your site is likely to get visitors from countries like Canada, the UK, Australia, and many more.
Amazon has a free version of link localization within their affiliate program that is call Amazon One Link.  It's pretty easy to install, although reviews are mixed.  You can also go with a paid version of the plugin like GeniusLinks®. 
With these plugins, your affiliate links will automatically change the locations of your visitor. For example, if your site visitor is in Canada, they'll be redirected to Amazon.ca; if they're from the UK, they'll see the UK site, and so on.
For most sites, only about 60% of their traffic is from the US. You could be missing out on 40% of your commission market if you don't use international links.
6. In-Content Links
Using in-content links on your niche site will send more visitors to Amazon. In-content links are the most likely ones to get clicked on within your site. The key to this strategy is to provide helpful content to your readers. Amazon makes this easy by giving you shortcodes you can insert into any content on your website.
7. Make Use of Heat Maps to See Where People Click
It might surprise you to learn that people are clicking on parts of your website that aren't clickable. Heat maps can track clicks on a website to help you identify those spaces. You might need to make images clickable or insert ads or comparison charts. Either way, knowing what parts of your site people want to click on will help you insert links.
8. Amazon Affiliate 90-Day Cookie
When you send someone to your Amazon affiliate site, you can get a 90-day cookie instead of the usual 24-hour cookie for most affiliate links.
How you do this is to create a specialized link that automatically adds the product to the Amazon cart when they use your link. This extends the amount of time you have to earn a commission to 90 days if they make a purchase.
It's best to test this option for success. Depending on your niche, this may or may not be beneficial. It's usually more beneficial for high-value items. However, it is worth a shot for the extended commission time.
In order to create this special link, you will need to use a plugin that you can connect to your Amazon Associates account, one of them being WooCommerce. They have an "On Site Cart" feature under product settings. Just fill out all the fields like the button label, redirect location, and the Amazon external link. Click "Save" and then when someone clicks on your Amazon affiliate link, it will redirect them to Amazon and add the product to their cart. This will then extend the cookie from 24 hours to 90 days.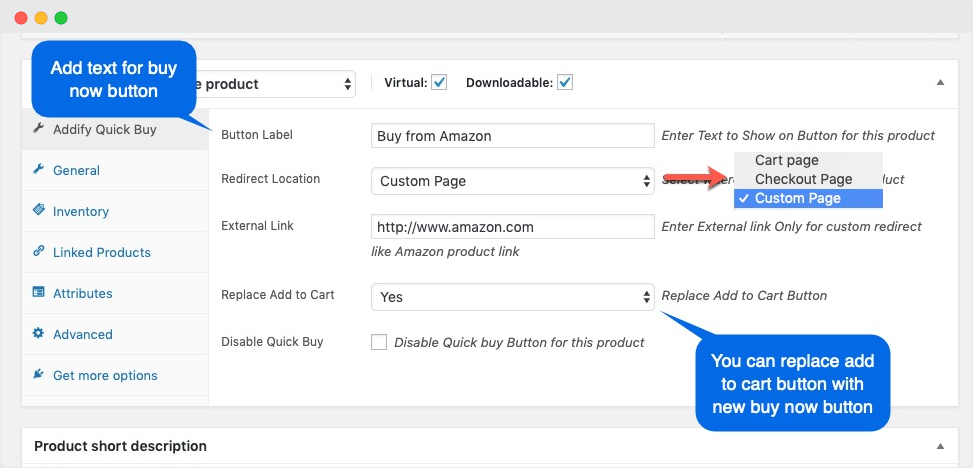 9. Publish Quality Content
Producing great, high-quality content that provides value to your readers will help you rank higher on Google searches and lead to conversion from your affiliate links. Having good content helps your readers trust your recommendations, and they are more likely to buy from you. Here are some tips for creating engaging content that leads to conversion:
Understand the needs of your audience and meet those needs
Watch what your competitors are doing and do better than they are
Update old content
Research keywords
Go for longer, in-depth content rather than too many short articles
10. Develop Bestseller Lists
Creating best seller lists within your blog is another effective way to increase your Amazon affiliate commission. These will focus on all the products that sell within your given niche category. In addition, these lists will provide customers with access to all the bestselling Amazon products in one post.
FAQ
Are Amazon Associates and Amazon Affiliates the Same Thing?
The associate and affiliate programs with Amazon are essentially the same. The associates program allows you to make from 1%-10% off each sale depending on the product category. To make a decent amount of income, you either need to sell high-end products or have a significant number of sales. The Amazon affiliate program is open to the public. It's used more by website and online business owners and popular bloggers with lots of traffic.
Using the affiliate program, you make referral fees. They vary depending on the product you advertise.
If you choose one of these programs for your online business, Amazon associates will make you more money. Of course, it takes more work, but you make an income on what people buy using your links.
Why is Amazon Affiliates a Good Choice For an Affiliate Program?
Let's look at the pros and cons of Amazon affiliates.
The Good
They're a trusted brand
Almost any product is available
You get a commission for other items in your customer's cart over and above the referral product
Amazon is highly supportive
Safe and reliable for buyers and advertisers
The 90-day cookie
Broad niche range
Trusted platform
The Bad
Low commission
They don't use Paypal to pay affiliates
Can You Put Amazon Affiliate Links on Facebook?
Yes. Both Facebook's terms of service and Amazon affiliate's terms of service allow you to post links on your personal profile or business page. There's one catch. If you post affiliate links on Facebook, you must disclose that you are getting paid for each purchase someone makes after clicking on your link.
Something as simple as 'this is an affiliate link' will suffice, but not doing so will make you non-compliant with the Facebook rules, and you risk being banned from the site.
Can You Put Amazon Affiliate Links on YouTube?
Yes, but it is advised to gain a following for your YouTube channel before you stuff it full of affiliate links. People don't like clicking on links they don't trust. If you build your channel without the links and then later add them for products relevant to your content, you will likely have more success.
Conclusion
Earning a commission from an Amazon affiliate site is a stable way to establish secondary income for your online business. While uncommon, some websites have built affiliate sites into six-figure revenues.
If you put some time and effort into crafting your affiliate links, they can generate high-converting links that pay. Focus on using the tips outlined in this article to increase your odds of success with Amazon affiliate marketing.