Every online business should be equipped with the best analytics software available. These valuable tools gather data to help make informed decisions crucial to an organization's day-to-day activities.
If you're looking for the best analytics tools for your online business, you're in the right place. Our guide will introduce you to some of the best tools currently available.
Best Analytics Tools
Let's look at some of the best analytical software around, the pros and cons of each, and what they bring to the table in terms of features.
1. Google Analytics
Google Analytics is among the most popular analytics software in the world. At least 70% of online businesses rely on it to gain insights. Google has also made it free for all users.
Many online businesses appreciate Google Analytics for its business intelligence (BI) and data visualization features. Other BI apps such as Microsoft Power BI and Tableau Desktop can be connected to the platform if desired.
Other features included are:
Demographics
Return-on-investment (ROI) measurement tools
Possibility to integrate other Google tools such as Google Tag Manager
Behavior and conversion analysis
Reports
With these features, it's no wonder many online businesses prefer it. Everything you need to analyze your online business's performance is included.
Google Analytics is freemium software, but there is an enterprise version available. It is known as Google Analytics 360.
The enterprise version includes the following:
Advanced funnel reporting
Attribution modeling
Roll-up reporting
Extra views, dimensions, and metrics for each property
Unlimited and un-sampled data
It's not cheap at $150,000 per year. However, the free version is strong enough.
As a free analytics tool to gauge performance, Google Analytics is very reliable. All the necessary features you need, Google Analytics has. Plus, setting it up is simple.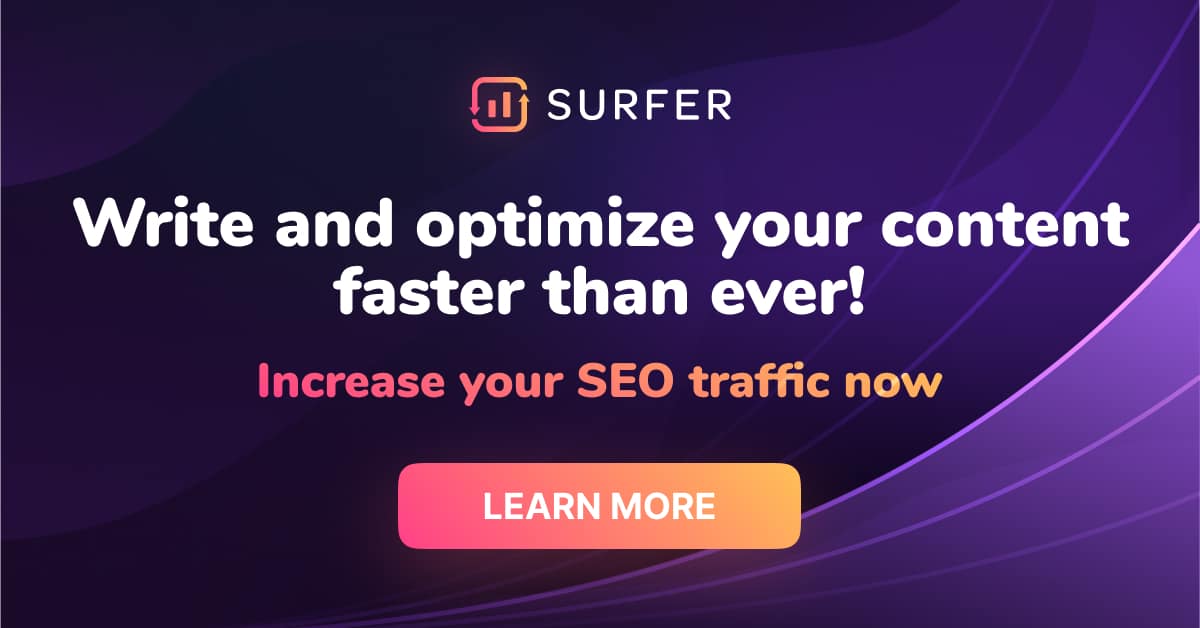 2. HotJar
Released in 2014, HotJar is a relative newcomer to the analytics tools scene. Marketed as the tool for all analytics and feedback, it's a popular pick among businesses opting not to use Google Analytics. It boasts a variety of critical features:
Heatmaps
Visitor recordings
Surveys
Recruit testers
Feedback polls
There are more included, but HotJar is known for its heatmap feature. It shows where website customers and visitors click, how many times they clicked, and much more. This will let you analyze customer behavior, which is its primary purpose.
Visitor recordings are an interesting feature as well. You can see exactly where visitors moved their mouse, where they went, and other actions. You can gain a lot of information by assuming the visitor's point of view.
HotJar is free until you exceed 2,000 page views a day. From then on, the more views per day you get, the more you have to pay. Despite this, many consider it affordable as it scales with your business' size and success.
For example, for 400,000 views, you'll have to pay $589 per month.
Being the specialist tool for customer behavior analysis, HotJar doesn't offer too much in other areas. Regardless, it's an invaluable tool to have in your arsenal. It's great at what it does, and that's what matters.
3. OptinMonster
OptinMonster is a beast for lead generation. Built to create email lists, it comes with many templates and features to help your marketing campaign. It also provides data on your campaign when it's live.
Being a software as a service (SaaS), it's easily integrated into multiple websites. There's a plugin version for WordPress too.
Some of OptinMonster's strengths are:
Integration with various email services
Viewing analytics with A/B testing for compare and comparison
Many campaign types
Many targeting options and extensive rule customization
For your comprehensive email campaign, you can make it look just as you envisioned it and use templates to help speed up the process. It's straightforward, as the software does it all for you.
After your campaign is live, you can view conversion rate statistics. The A/B test feature will also come in handy to test new strategies. OptinMonster allows you to test everything from display rules to simple text changes.
There aren't any free versions available, however. The cheapest option is $14 per month, while the most expensive plan is $80 per month. You will be billed annually.
For a powerful tool, OptinMonster is simple to use and versatile. It can do anything you need for your marketing campaigns. What's more, you can manage multiple websites in one dashboard.
4. Mixpanel
Another customer behavior analytics tool, Mixpanel, is a powerful platform. It's rather unconventional but still effective at what it does. Even for businesses on limited time and budgets, it can always analyze customer behavior.
Some of Mixpanel's features are:
A/B testing
Point and click analytics
iOS & Android compatibility
Visual coding
Data visualization
It's rare to find a platform usable on mobile devices, but Mixpanel is such software. Even with your phone in one hand and a cup of coffee in the other, you can still track customer behavior.
Mixpanel has visualization tools to make analysis quick. It also simplifies the data into something beginners can understand as well. Regardless of the platform, it performs at the same strength.
Its strong and consistent analytics are coupled with a free plan for up to 100,000 tracked users. There are two more plans, one being $25 per month and the enterprise plan with variable pricing. The free plan is still a powerful choice for your needs.
Being able to use the same platform on all devices is Mixpanel's main advantage. You also have access to some accurate analyses. If you move about a lot, consider Mixpanel.
5. StatCounter
Hailed as an alternative to Google Analytics, StatCounter is a web analytics service that helps you understand your customers better. You have access to many types of customer information. All of which is packaged in a simple interface too.
Some of the information you can gather with StatCounter consists of:
Browser type
Country
ISP
Bounce rate
Referrer
With this information, you can improve your website and encourage visitors to explore more. You can also check navigation paths and see if any of them need optimization.
StatCounter also provides extensive tutorials and guides to help you pick up the software in record time. Install it on your preferred platform, and you can start monitoring customer behavior right away.
There are free, premium, and custom versions too. The pricing is flexible, dependent on your website's performance.
If you want an inexpensive and powerful tool, StatCounter is a strong choice. The information you receive is extensive and accompanied by in-depth tutorials.
6. Amplitude
Amplitude is a product analysis tool you can use to build customer-first products. It provides customer behavioral reports and even insights in real-time. It claims to be a '360-degree overview' of the buyer's process.
Some of its features are:
Real-time insights
SQL access for custom queries
Product portfolios
Hypothesis creation from data
Amplitude takes an intensive approach to customer behavior analysis. You can walk through every step your customers take and understand why they performed a particular action. It can also track user engagement to increase conversions.
The insights provided are invaluable for targeting 'personas.' These are imaginary people with demographics you can aim your marketing at.
A cool feature of Amplitude is that it informs you of bugs and anomalies automatically. You don't have to hunt them down.
You can get Amplitude for free, but the other two plans, Growth and Enterprise, have custom pricing.
If you're looking for an intensive tool to understand your customers, you can consider Amplitude. Its powerful capabilities will prove essential. Free until you hit 10 million actions, you can save a lot of money with this software.
7. Baidu Analytics
The only Chinese-made tool on our list, Baidu Analytics, is sadly only available in Chinese. However, businesses operating in China or targeting the Chinese market can use it. Keep in mind that it's not going to work with many other tools.
Some of its features are:
Ad tracking
Inbound SEO
On-page SEO
E-Commerce tracking
Heatmap
Baidu Analytics is very similar to Google Analytics in objective and purpose. It can guide your marketing strategy effectively. By understanding the customer, you can actively adapt to increase conversion rates.
As Baidu is the dominant search engine in China, you should use Baidu Analytics if your business targets Chinese customers. It has enough functions to make your marketing effective.
Baidu Analytics is free to use. All you need to do is register and create an account.
For the Chinese market, Baidu Analytics is the best tool around. You can't use Google Analytics in China, so this might be the next best thing. You do need to be fluent in Chinese, however.
FAQ
What is the Most Popular Business Analytics Tool?
As mentioned above, Google Analytics is the most used analytics tool. It's free to use and has many great features. Plus, it's easy to integrate.
How Do Web Analytics Tools Work?
These tools use JavaScript to track customer actions on your website. A JavaScript tag is the most common way to collect data. The tools also use cookies to track sessions.
What to Look for in an Analytics Tool?
Look for these characteristics:
Business objectives
Pricing
User interface
Mobility
Integration
Customization
These are among the most important things to look for in an analytics app.
Recommendations – Our Top Choices
Google Analytics
Being the most popular option and free to use, Google Analytics has enough features to help your online business.
Why We Like Google Analytics
Free
Simple to use
Easily integrated
Cons
Customer support is often automated
Few official guides are available
HotJar
HotJar's heatmap and visitor recordings were far ahead of their time when first released. You can understand your customers much better with these features and more. Its affordable pricing is also attractive.
Why We Like HotJar
Advanced features to understand customers
Affordable pricing
Visitor recordings are much better than charts and graphs
Easy to integrate
Cons
Not very useful for other functions
No ROI tracking
OptinMonster
OptinMonster's powerful capabilities have made it worthy of our recommended list. Despite its many functions, it's not hard to use at all. You can even create email campaigns with the help of templates.
Why We Like OptinMonster
Powerful yet simple
Excellent email campaign creator
A/B testing
Extensive customization
Cons
No free plan
Analytics isn't very detailed
To Understand the Customer, You Need Some Help
There's nothing better than a powerful tool to analyze customer behavior. The products listed above are well-known for their features and effectiveness. That's why many online businesses trust them.
We hope you enjoyed our rundown of the best analytics tools for your online business. Always compare a few options and select the one that suits your needs.