Email marketing still remains an effective method to gain customers. Even with newer marketing techniques becoming increasingly popular, email marketing services are here to stay. If you want your online business to thrive, this is an area worthy of your attention.
Our list of the best email marketing services caters to businesses of all sizes. Below, we'll discuss the best options available and answer some frequently asked questions about the topic.
Best Email Marketing Services
NotifyVisitors
NotifyVisitors email marketing services are a must-have tool for any business that wants to keep its customers informed. With easy-to-use email builder templates, you can create personalized email campaigns that resonate with your target audience.
Automated email campaigns allow you to set the frequency and time of the emails so your customers don't miss a beat. NotifyVisitors also offers segmentation analysis, so you can track your email performance against various customer segments and ensure you're getting the most out of your email campaign.
It also offers a free plan that allows you up to 1000 contacts and up to 1000 email sends. Moreover, it offers pre-made templates, customer support and so on.
Moreover, its paid plans are affordable. So if you're looking for a feature-packed email marketing solution, NotifyVisitors is the way to go!
Features
Drag and drop content editor to customize your templates
In-depth campaign analytics to keep track of their effectiveness.
A/B testing for experiment with different email variations to find the best one.
Segmentation and personalization to target your audience effectively.
Automated email campaigns to save you time and effort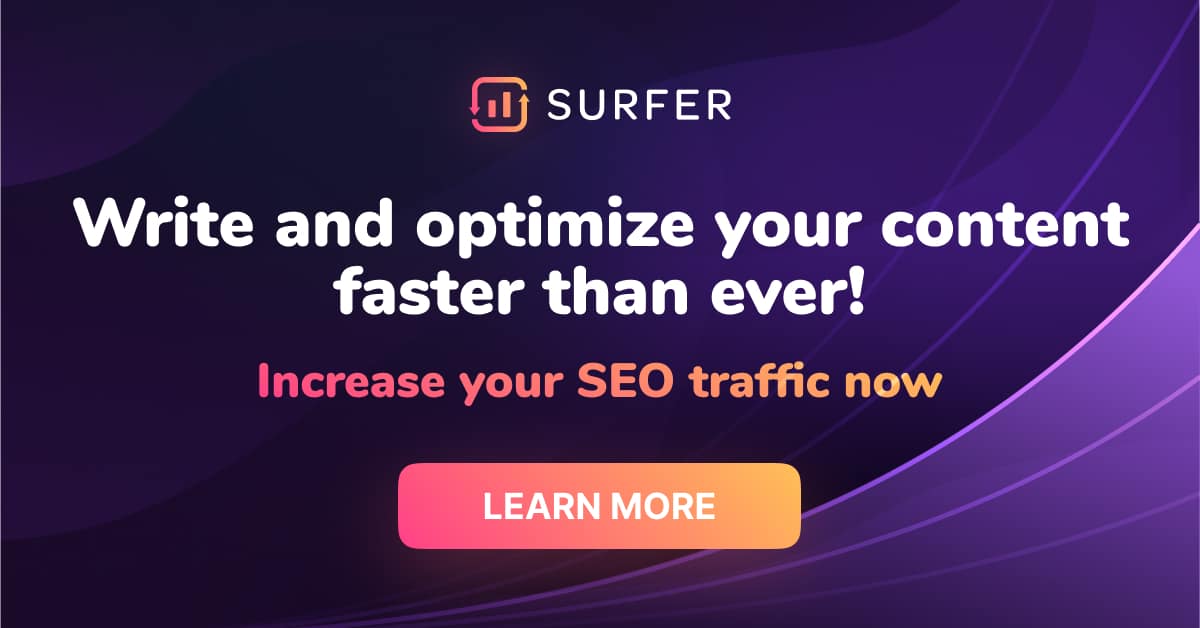 ConvertKit
ConvertKit is aimed at those operating blogs, writers, course creators, and suchlike. Other than sending emails, you can create landing pages with ease. It also has a freemium plan with limited features.
These include:
Landing page creator
Automation
Easy user management for your email list
Good customer support
If you get a paid plan, you can migrate to ConvertKit for free. This is especially helpful and saves time and energy. You can trust the professionals to handle the technical side of things.
For highly focused email marketing campaigns, ConvertKit is a great pick. The easy management allows you to target only select contacts, and you can stay within the tool for page editing.
Even if you don't have your own website, the landing page editor will still work. Social media campaigns will benefit from this.
The automation feature is quite advanced. For example, you can create a sequence of what emails to send depending on the recipient's actions. There are visual automation tools, but setting things up can still be overwhelming.
The main complaint ConvertKit receives is that you only have three templates to choose from. As a result, you can't create visual-focused emails very well, and its reports aren't exactly in-depth either.
While you have a free plan, the paid plans are considered expensive. Even MailChimp is cheaper.
If you fall within the blogger and writer niche, you should still consider ConvertKit. It's a dependable tool regardless of its faults.
MailChimp
You can't talk about email marketing tools without mentioning the venerable MailChimp. Ever since 2001, online businesses have relied on it for their campaigns. As a result, it's often called an all-in-one service.
Some of MailChimp's features include:
More than 800 integrations
Comes with its own CRM
Detailed reports
Powerful template editing
There are many apps out there you can integrate with MailChimp, such as Zapier and WordPress. This is great for email lists, especially newsletters. Whatever your industry, you can always benefit from MailChimp's extensive integrations list.
If you get a paid plan, you can send out unlimited emails for your allotted number of subscribers. The more you pay, the more subscribers you can get.
MailChimp has a powerful form builder. Though not the best example around, it still does the job well for simpler campaigns.
The templates you can edit and create are plenty. But, if you know how to code, you can achieve even more. The template editor is one of MailChimp's biggest strengths.
While there's no spam testing, you can test how your email looks for different clients via a third-party service that will require payment.
The free version has a limit of 12,000 emails per month to a maximum of 2,000 subscribers. The paid versions have unlimited emails but fewer subscribers.
MailChimp has survived in the face of all sorts of new marketing methods. Small business owners and large alike use it for their email marketing campaigns, a testament to its reliability. It might not be the best at automation, but it's still a powerful tool.
Sendy
Sendy is a unique self-hosted email marketing service that sends emails via Amazon SES. It claims to let you send emails 100 times cheaper. The low price may sound dubious, but in reality, Sendy is a powerful tool you should have in your arsenal.
Sendy's benefits:
Import/export email lists
Autoresponder function
Detailed reports
Automatic bounce and complaints handling
Very cheap to send emails in bulk
Pay only for when you send
Sendy's most significant advantage is how much money you can save in the long run. You can significantly reduce costs every year by up to $1,000. Plus, you only pay when you send out your emails instead of a monthly fee.
Despite being inexpensive, Sendy is practical and effective. You don't have any pre-built templates, but that's not an issue. You can make your own and save it as a template.
Because Sendy is self-hosted, you need to handle everything yourself. This can be complicated, but there are community guides to help you. Note that you also need to initiate backups manually.
Sendy also doesn't work properly on shared hosting. To eliminate the problem, some users migrate it to a virtual private server (VPS).
Despite being complicated to set up and maintain, the standard core features found with many email marketing tools are present. That's all you really need, especially if you're a small business.
A one-off payment of $59 gets you a lifetime license if you have to spend a bit more on a domain name and hosting. However, the emails themselves are incredibly cheap. You get unlimited emails while paying $1 for 10,000.
If you're a smaller online business on a budget, you can trust Sendy to handle your email marketing campaigns. It might be a hassle during setup and upkeep, but you save lots of money.
HubSpot
Hubspot has a free email tool among its many other excellent products. It focuses on simplicity and versatility. What's more, you also get access to Hubspot's CRM natively.
Hubspot's Marketing Hub includes these features:
CRM integration
Automation
Simple email creator
Custom workflows
Marketing Hub isn't a real email marketing tool, but a marketing tool that happens to have a tool for email marketing campaigns. You can do a lot more with the Marketing Hub due to being an all-in-one solution.
The workflow allows you to customize the automation process. You have 10 pre-built templates, but you're free to edit them as you see fit. There are three choices when you create workflows: Standard, Fixed Date, and Property-based.
The problem with Marketing Hub's workflow automation is that while effective, it's very basic. You don't get a lot of flexibility when it comes to options. They're based on "yes or no" prepositions.
The Hubspot Marketing Hub has a freemium option, and there are three other paid plans. They allow you to have more contacts and send more emails per month.
If you want something more than an email marketing tool, you can try the Marketing Hub out. You don't have to commit if you don't want to, and it's powerful regardless of the plan.
Aweber
Similar to MailChimp, Aweber is an older tool. It boasts 100,000 customers, including businesses and individuals. It's not as large as Mailchimp, but it has a solid user base.
Aweber is known for these features:
Web push notifications
Drag-and-drop email editor
Split testing
List segmentation options
Import/export a mailing list
Other than these, Aweber has an extensive list of around 700 templates, among which are HTML e-newsletter templates as well. Its competitors have at least seven times fewer available templates.
Even if they look dated, you can still modify them to appear more modern. If you don't want to choose the included ones, you can always code one from scratch.
The email designs are responsive, meaning they resize themselves to the device you're currently using. Even on your computer, you can test how your emails look on a mobile phone. It's still prudent to send some for testing purposes and check what they look like.
Aweber's marketing automation feature is helpful to create workflows and determine which email is sent. By linking select emails to specific actions, you can let Aweber do the work for you.
A unique feature, AMP for email is Aweber's most distinct function. Your recipients can handle simple actions all within the email. You can even implement interactive content for your recipients.
You can get Aweber for free or purchase a paid plan. The paid plans are pretty affordable, and you get discounts if you pay quarterly or annually.
If you're interested in the AMP for email feature and want a reliable tool, Aweber is an affordable option well worth considering.
Constant Contact
Constant Contact is an email marketing tool with plenty of features to help you make the perfect email marketing campaign. It's often bundled with the company's e-commerce platform, social media marketing tool, and website builder.
Constant Contact offers these features:
Around 100 templates
Scan and create a template based on your website
Import contacts
Integrations with Shopify and WooCommerce
Strict security
While Constant Contact isn't the most unique tool out there, you can still rely on it for your campaigns. This is because many of its features are standard in other tools.
If you move around a lot, you can download the Constant Contact app for mobile and draft emails on the go. You can't edit drafts created on a desktop, however.
There are two main plans, Email and Email Plus. The Email plan starts at $20 per month and goes up to $95 until you reach 10,000 emails. The Email Plus plan starts at $45 per month and can rise indefinitely.
While its competitors are strong, Constant Contact is a well-established service. If you have an e-commerce focus, this is a great choice.
FAQ
How Safe Is MailChimp?
According to MailChimp's website, the entire app is encrypted with TLS, as are the login pages. In addition, the company regularly performs tests on its security. In short, MailChimp takes its security seriously and has stringent measures.
How Many Emails Can I Send With Free MailChimp?
You can send 10,000 emails per month, divided into a maximum of 2,000 a day. These emails can be sent to 2,000 contacts at most. To send more, you'll need a paid plan.
Which Is Better: MailChimp or Constant Contact?
In terms of flexibility and cost, MailChimp is better. It sports more features and functions compared to Constant Contact. That said, Constant Contact has a few unique selling points.
What Are the Types of Email Marketing?
There are three main types of email marketing:
Newsletters
Transactional emails
Behavioral emails
Newsletters are used to send promotions and information to recipients. Transactional emails are receipts, invoices, and more. Behavioral emails are personalized to your customers.
How Do I Select the Best Email Marketing Software?
There are five crucial details to look out for when you're choosing the software for your online business:
How good they are for e-commerce
How effective is the automation
Scalability
Price
Reliability
Sift through a few options and find the one that embodies all of these traits. Then, if you think it's a good fit, you can try it out or buy it.
Recommendations – Top Picks
MailChimp
MailChimp isn't going anywhere with its solid features and flexibility. However, while many products claim to be a good alternative, often the original is the right choice for you.
What We Like About MailChimp
Comes with its own CRM
Supports more than 800 integrations
In-depth reports and statistics
Cons
No spam testing
Form builder can be better
Sendy
An unconventional choice, Sendy can save you a lot of money and still send out many emails. It's not easy to set up, but you can count on it for your campaign.
What We Like About Sendy
Very cheap to purchase and send emails
Great for small businesses
Unlimited emails
Cons
It can be complicated to set up and maintain
No premade templates
Which One Do You Choose?
At the end of the day, you should use the tool you feel most comfortable with on our list of best email marketing services. As long as you're happy with it and it helps you promote your business and grow, we're all for it. We hope you enjoyed our reviews and recommendations and that you discovered the perfect choice for your online business.