Surveys are a powerful tool for collecting feedback and other information. That's only the first step, though – the survey results have to be analyzed and actions are taken as needed.
Unfortunately, doing everything manually is time-consuming and often impossible for online businesses. Thankfully, online survey tools are meant to help you with every step of the process.
In this guide, we'll share the best survey tools on the market. We'll explain why surveys are important, how to choose the right software, and give our recommendations. Read on to find out how to improve your online business by asking the right questions and analyzing your survey responses.
Best Survey Tools
If you're searching for a convenient online survey tool to collect customer or employee data and opinions, check this section to find some of the best survey tools.
1. SurveyMonkey
SurveyMonkey is one of the most advanced survey tools on the market. It offers numerous survey templates and expert-written sample questions to help you in survey creation. In other words, although you can create a custom survey, this tool provides ready-made surveys for various purposes. These include customer and employee satisfaction, market research, and employee engagement.
SurveyMonkey supports payments, multilingual surveys, integrations with other apps, and more. When signing up with a Premium plan, you also get access to 24/7 customer support. SurveyMonkey offers payment plans both for business and personal needs, starting at $25/month.
The pricing can also be tailored to your individual requirements with the Enterprise plan. The core functionality for one user is entirely free.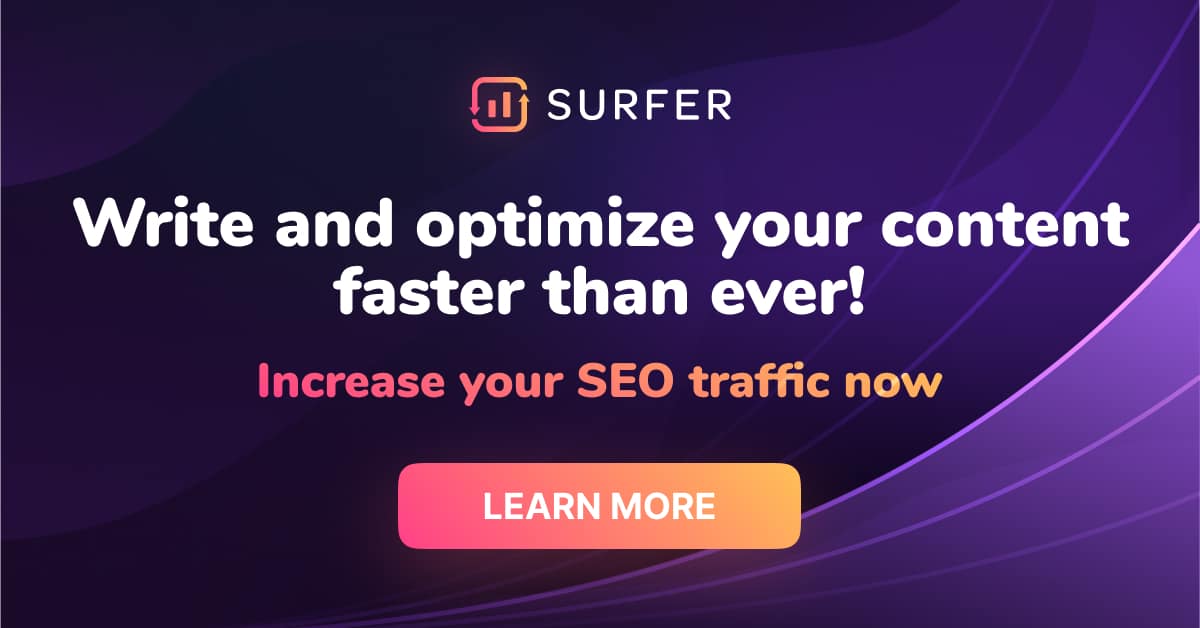 2. ProProfs Survey Maker
ProProfs Survey Maker is another tool that allows you to create beautiful and engaging online surveys to collect customer feedback. It can be integrated with third-party tools like MailChimp, WordPress, Salesforce, and Zendesk. Additionally, it offers 100+ free survey templates and 100k+ questions designed for every type of survey.
You can create NPS surveys, in-app surveys, pop-up surveys, and website surveys using this tool. Surveys designed can be easily customized as per your company theme and logos. The software offers a free basic plan with unlimited surveys and 10 responses per month.
The "Essentials plan" is priced at $ 0.05/month and supports 500 survey responses/month and unlimited surveys. The "Premium plan" starts at $ 0.10/ month and includes advanced branding, white-label, advanced reporting, unlimited administrators, and premium integrations.
3. Outgrow
Outgrow is an award-winning platform enables marketers to create personalized content like highly converting calculators, viral quizzes, recommendations, forms, surveys, chatbots, polls and assessments. These add real value to the customer, enable new levels of customer engagement and generate useful data that you can then use to qualify and segment leads.
4. TypeForm
TypeForm offers a selection of great-looking survey templates and pre-made questions for various purposes that can be previewed before making the purchase. TypeForm can be integrated with Slack, Excel, Google Sheets, and other popular apps.
Additionally, the tool allows you to create custom surveys, forms, video meetings and build your own chatbots. TypeForm is available for free, though this plan only offers the core survey functionality.
The Essentials plan comes at $35 a month and allows you to get up to 1,000 responses monthly, ask unlimited questions, collect payments, upload up to 2GB of files, and more. The Professional plan at $50 a month increases the supported response count to 5,000 and allows integrations.
Finally, with the Premium plan that costs $70 a month, you can collect up to 10,000 responses, upload 4GB of files, and get access to priority support.
5. Survey Sparrow
SurveySparrow is trusted by over 50,000 customers, including FedEx, Xerox, and other enterprises. The tool helps you create classic and chat surveys, online kiosks, and 360-degree assessments. Pre-made survey templates are also available, designed for various purposes such as product experience and customer satisfaction.
SurveySparrow allows you to get detailed insights, custom reports, and sentiment analysis in one dashboard. The tool supports over 50 languages. A 14-day free trial and custom pricing solutions are available. The cheapest Business plan starts at $149 a month.
6. Jot Form
JotForm is another survey tool that offers appealing pre-designed templates to suit any purpose. In addition, the tool supports Zoom, Slack, DropBox, and other integrations payment collection.
All survey forms are optimized for mobile devices, and it's excellent that JotForm can be used for free if you don't exceed five forms, 100 submissions, and 10 payments a month.
The Bronze payment plan is $24 a month and supports 25 forms, 1,000 submissions, and 100 payments. The highest Gold plan costs $79 a month and doesn't limit form numbers or payments.
7. FormStack
FormStack is designed to create custom forms, feed data into digital documents, and collect e-signatures. The form builder features drag-and-drop functionality, and all forms are mobile responsive. In addition, FormStack provides you with detailed analytics on your survey results and helps turn the data into documents. The platform is trusted by such companies as HubSpot, Amazon, MailChimp, and others.
All features can be tried for free for 14 days. Afterward, you'll have to pay $50-$208 monthly for form, $92-$367 for document, and $16-$26 for signature features. Optionally, you can get the full functionality in a bundle for $360-$630 a month.
FAQ
Below you'll find answers to some of the most common questions related to online surveys.
Why Are Surveys Important for Your Online Business?
Online businesses are great in many ways, but you're likely engaging with your customers less than most offline businesses due to the automation of many tasks.
Of course, some customers may voluntarily share their opinions on social media or in the review section, but most prefer to stay quiet. To define what your customers care about and what needs to be improved in your online business, you can use surveys.
Online surveys also help increase your engagement if you're using social media for these purposes.
Although this method isn't suitable for extensive surveys, occasionally asking your audience to choose the option they prefer among the two suggested on Twitter or Instagram may help you make decisions and show them that their opinion is valuable.
How to Choose the Right Free Survey Software for Your Online Business?
When choosing any software, you should specifically consider the needs of your online business. Think of what you'd like to achieve, and which information is required to reach your objectives.
For instance, you need to conduct general market research. You may look for a tool with a pre-made market research survey template created by experts who know which questions should be asked. An advanced targeting functionality may be beneficial in this case.
Or, maybe you wish to attract audience attention and increase your engagement? In this case, a stylish design may greatly help. Regardless of your goals, analytics and reports are a must.
Of course, not many free survey tools offer the entire advanced feature set, so you should define what you're looking for first. Most of the time the free survey tools are not the best survey tools.
Why Use Surveys?
Surveys help to determine whether your customers and employees are satisfied and define the pain points of your business. Based on the survey results, you can improve the things in your company that your customers or employees care about the most. Furthermore, surveys help to show your audience that their opinion is valuable and increase engagement.
Another reason to use surveys is to collect customer data necessary to understand your target audience and what appeals to them.
Finally, you can conduct surveys before implementing significant changes to ensure your customers would like to see that change.
What Can Survey Tools Do?
Naturally, different survey tools have additional functionalities. However, we're convinced that the best software should feature the following:
Pre-made design and question templates. This can save you a lot of time and help ask the right questions for specific purposes if you aren't experienced in surveying.
Custom survey and form builder
Detailed analytics of survey results
Visually representative reports
Different languages
Skip logic functionality
Targeting options
Exit-intent surveys. When someone's leaving your site, you may collect feedback to find out the most common reasons.
Is Google Forms Better Than Survey Monkey?
Depending on which features are most essential for you, both tools can be an excellent fit for your online business.
One thing that we like about Google Forms is the pricing – free for individual users, or coming at $6 a month as a part of G Suite. SurveyMonkey, on the other hand, is a much more advanced tool. It features ready-made survey templates, supports multilingual questionnaires and integrations, and more.
Recommendations – Our Top Choices
The tools mentioned above have their strong sides, so choosing which is the best survey tools may be complicated. If you're in search of advice, check our recommendations below.
SurveyMonkey
SurveyMonkey is one of the most advanced survey tools you will come across. The pre-made templates look appealing and ask the right questions to get accurate results. Multilingual support, numerous available integrations and customization options, and 24/7 customer support – what else could one ask for? If that's not enough, the tool is available for free, and its functionality is sufficient for most online businesses that only conduct surveys occasionally. The paid plan pricing is quite affordable, too, starting at only $25 monthly.
Google Consumer Surveys
Google Consumer Surveys doesn't feature fancy-designed templates, but it's a simple and reliable tool that provides you with the necessary insights. In addition, the survey data can later be visualized in graphs and charts to share with your team. Last but not least, we admire Google's pricing model – you only pay for the results you get, no recurring charges.
TypeForm
TypeForm is excellent for online businesses that would like to take customer engagement to a new level. While the survey functionality is similar to that of SurveyMonkey (read that as 'outstanding'), the tool also allows you to build custom chatbots. Chatbots help answer queries and collect customer feedback right on your website. Furthermore, TypeForm also helps you to collaborate with team members, thanks to the video meeting feature.
Collect Insights and Improve
Now that you know why survey tools are essential for any business, you can choose the right one to achieve your objectives.
Whether you wish to increase engagement, conduct market research, or simply show your audience that you value their opinion, survey tools will help you get the necessary insights and increase customer satisfaction.
Hopefully, our guide has helped you find the perfect survey tool for your online business.