When it comes to an online business, you should always add some images or videos to blog posts and similar content. It's proven that images increase click rate by 42%, and videos often grab the attention better. However, to create these images and videos, you need a design tool.
If you're looking for the best design tools for digital content, you're in the right place. We'll review five of the best tools currently available and answer questions related to the topic.
Best Design Tools for Digital Content
1. Canva
If we're talking about design tools, we have to mention Canva. It's not only popular, but users without any training can pick it up quickly. Even the free plan is sufficient for small businesses.
Some of Canva's advantages are:
Access to more than 75 million stock photos
Access to more than 420,000 templates
Drag-and-drop editor
Animate images
Content planner
Brand kit
Mobile app
You can use Canva to make more than photos. Video content, social media posts, T-shirts, and even resumés are possible, especially if you access the pre-made templates with the paid plans.
Despite having many features, Canva is incredibly easy to use. The drag-and-drop editor allows you to create designs quickly. You can add stickers and frames to make images look better too.
Linking Canva to Facebook, LinkedIn, Slack, and other platforms is also possible. No need to create something and upload it separately. You can schedule posts directly and walk away.
One of Canva's disadvantages is you can't create unique elements. The templates can look generic, and the photo editor isn't the best. The mobile app can't compare to using Canva on computers either.
Plus, you can't create interactive content with Canva.
Canva has Pro and Enterprise plans, $9.95 and $30 per month, respectively, if billed annually. For small and growing online businesses, the Pro plan is the best choice.
If you're looking for an affordable and user-friendly tool with powerful features, Canva is a great pick. Its library of templates and photos is immense. You certainly won't run out of material to use.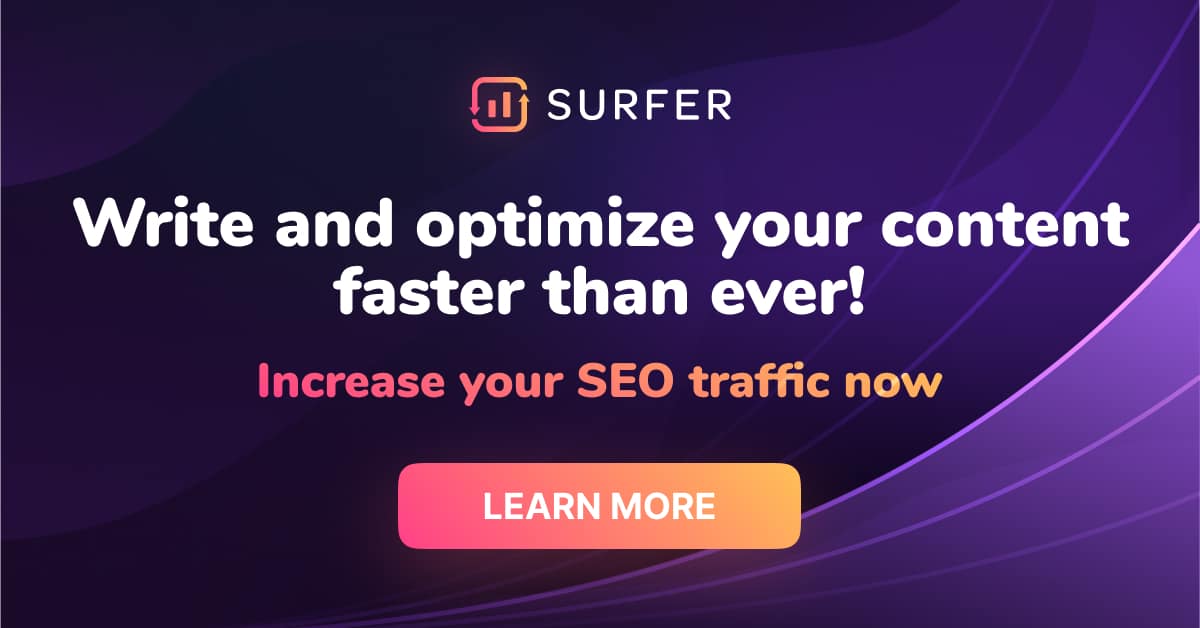 2. Piktochart
Piktochart is another graphics design tool made for unskilled users. It's one of the alternatives to Canva that you can try out for free, too.
Some of Piktochart's features are:
User-friendliness
Generous media library
Lots of templates
Remote collaboration for teams
Strict design guidelines
Piktochart is geared towards infographics and charts, unlike Canva, which tends to be more of an image creation tool in comparison. Regardless, you can use both to make similar things, such as social media images, videos, and more.
Unlike Canva, you can use Piktochart for Teams for multiple-user collaboration. It's a group dashboard that allows teams to work on a single project. Again, this is convenient for online businesses.
Using any of Piktochart's pre-made templates, you can create an appealing infographic or chart – a feature that's popular with educators.
Piktochart's strict design guidelines can hamper creativity at times. The free version is also limited. Compared to other software, it doesn't support as many languages.
Other than a free version, there are five paid plans, and educators get a discount.
If you want to create beautiful infographics, Piktograph is your best pick. It's affordable, and even unskilled professionals can learn how to use it quickly.
3. Placeit by Envato
Placeit by Envato is a powerful tool that you can enhance with Envato Elements' comprehensive library. After paying, you have access to unlimited downloads too.
Placeit's features include:
Incredibly easy to pick up
Compatible with Envato Elements
Access to Envato Tuts for tutorials
Many templates to choose from
Create T-shirts, hats, and more
You'll never run out of objects and web content to create when using Placeit. Highly intuitive, it's easy to use. If you're not sure about something, you can access Tuts for the extensive tutorials.
Envato Elements is home to millions of templates, stock photos, and more. You can download as many as you want after paying $16.50 per month. Everything is licensed under a lifetime commercial agreement.
Placeit's cons are:
Can be too simple for professionals
No advanced editing
Expensive without a subscription
Models aren't diverse
The Placeit subscription is $14.95 per month and $99.95 per year. You can also pay for every download if you don't want to subscribe or use the free trial with full features.
For a diverse tool used to make almost anything, pick Placeit. You get access to a lot of resources and guides too.
4. Adobe InDesign
InDesign is Adobe's graphic design tool. It has been on the market since 2000 and remains popular today. It's an extensive program with features beyond most other competitors.
These include:
Very balanced interface
All the information is at your fingertips
Many fonts available
Interactive content
InDesign can be used to create books, posters, magazines, and more. There's a significant chance that the textbooks you buy for school were designed with InDesign.
InDesign has a very extensive toolset with other Adobe software, but the interface is incredibly balanced. As a result, you won't find it complicated to use after some adaptation.
InDesign is made to create documents and not images. However, you can still use it for content creation. eBooks are popular, and InDesign is perfectly capable of creating them.
However, you should have some training before attempting to learn how to use InDesign. It's not for the average layperson.
For professionals looking to create documents and other content, InDesign is unbeatable. Adobe's products remain supreme, and InDesign is no exception.
5. Visme
Visme is made to be accessible for both non-designers and professional designers. A potent graphic design tool, you can create all types of web content. It's a premium tool that's well worth every dollar you spend on it.
Visme allows you to do the following:
Share projects with a URL
Interactive content
Upload your designs
Connect to business apps and pull data in
Hailed as Canva, Prezi, and PowerPoint all-in-one, you can use Visme to create from scratch. There are also many templates to choose from, or you can create and upload your own from elsewhere.
When you share a project by sending URLs, the recipients can open it without a Visme account. You can also add collaborators and assign them roles. If not, you can allow for comments.
Other than amazing infographics, Visme shines in interactive content. You can select objects and animate them with just a few clicks. There's no need to code anything.
Visme is terrific for any online business but not the best at handling collaboration. It's also relatively expensive compared to other services. However, storage space is limited without an Enterprise plan.
You can register for free, but there are three other paid plans. The cheaper plans limit you to low storage space and projects, as well as export formats.
Visme is extremely popular, and many of its users enjoy it. But, sadly, its price tag can turn potential customers away. Even so, you can't beat its versatile features and functionality.
FAQ
How Do I Make Visual Content?
By registering for or downloading one of these programs, you can start designing visual content. The tools we just reviewed are mostly usable by anyone, even those without graphics design training. In addition, some of the services are free, while others require you to subscribe or pay.
You can use the templates and images offered by the services or upload your own. For videos, you can use Canva or Visme's stock videos to create some. Piktochart is an excellent choice for infographics and charts.
How Do You Create Better Content?
Creating better content isn't as simple as paying for a higher-tier plan for your software. You have to study your audience and know your demographics too. Here are some ways to improve your content:
Make sure your content is original
Have a good headline
Your content should be actionable
Provide answers
Engaging content attracts viewers
What are Good Editing Apps for Videos?
Some good video editing apps on mobile are:
Adobe Premiere Rush
Quik
KineMaster
FilmoraGo
iMovie
Inshot
For computers, here's a list:
Blender
DaVinci Resolve
Openshot
InVideo
HitFilm Express
Avidemux
Recommendations
Canva
Even Canva's free version is a powerful choice. It's no wonder users call it the best design tool that even untrained people can use.
What We Like About Canva
Anyone can learn how to use it
You can access a lot of stock photos and templates
Can be used on mobile devices
Cons
You can't create unique elements on Canva
The designs look generic sometimes
Piktochart
Charts and infographics are Piktochart's specialty. While you can still create other types of graphical content, other software can do it better.
What We Like About Piktochart
Outstanding for charts and infographics
Very user-friendly
Access to plenty of templates
Collaboration is possible
Cons
Limited free version
Strict design guidelines can limit users
Placeit by Envato
Placeit works well for designing web visual content, but that's not all. You can even use it to design merchandise in tandem with Envato's extensive library.
What We Like About Placeit
You can make almost anything
Access to Envato Elements and Tuts
Very easy to learn
Cons
Expensive to download photos and more without a subscription
Professionals can't make complex designs with it
Adobe InDesign
Made for documents and print pages, Adobe InDesign can still allow you to create posters and e-books. However, it's made for the professional designer, so you should get some training first.
What We Like About Adobe InDesign
Extensive features and functions
The interface is user-friendly and balanced
You can create interactive content
Cons
Not beginner-friendly
It is part of Adobe Creative Cloud only
Design Without Any Graphical Training
These tools are powerful enough to make it onto our list of the best design tools for digital content. Except for Adobe InDesign, they're all great for nonprofessional users. As long as you spend time studying the apps, you'll quickly pick things up.
Designing visual content is made easy with tools of this nature. Now you can create exciting web visual content for your online business' website.