When it comes to online business, technology plays a vital part. The online space has a lot of competition and to survive, you constantly have to step up your game and ensure you have the latest tech at your disposal.
Thanks to the advent of innovative gadgets, online businesses can run efficiently. With the help of gadgets, you can get your business up and running smoothly.
We have put together a list of the best home office tech essentials that can prove helpful for your online business.
The Best Home Office Tech Essentials
High-End Laptop
Choosing between a desktop PC and a laptop is a constant debate. But we suggest that you purchase a high-end laptop, and here's why.
Laptops are portable, and they take up less space, which means you can set them up anywhere in your home. Also, as an online business owner, you can work and manage your team from anywhere in the world if you have a high-end laptop.
Also, it is easy to switch from one place to another while carrying all your important work with you.
More importantly, you can find high-quality laptops at a reasonable price. The Acer ConceptD 5 is a prime example of this. It has 16GB RAM, which means that you can run many programs simultaneously without lag.
Also, with a 512GB SSD, the Acer ConceptD 5 boots quickly, so you don't have to waste time waiting for your system to load.
The point is you don't need to spend a fortune on a reliable laptop. You need only find the balance between price and quality.
Monitors
A great addition to your laptop is an external monitor. This is particularly useful if you deal with a lot of graphics and videos in your online business. The monitors specifically designed for these purposes have enhanced graphic performance.
They have a wider screen, display a larger spectrum of colors, have an increased sample rate, all of which are essential when working online. You can purchase a monitor for between $100-$300.
Having another screen doesn't only benefit you in terms of better graphics. You can work on your primary task on one screen and do research or track progress on the other. Rather than constantly switching between two programs, you can simply look at the other screen when needed. This will boost your productivity and you will be able to get more done as an online business owner.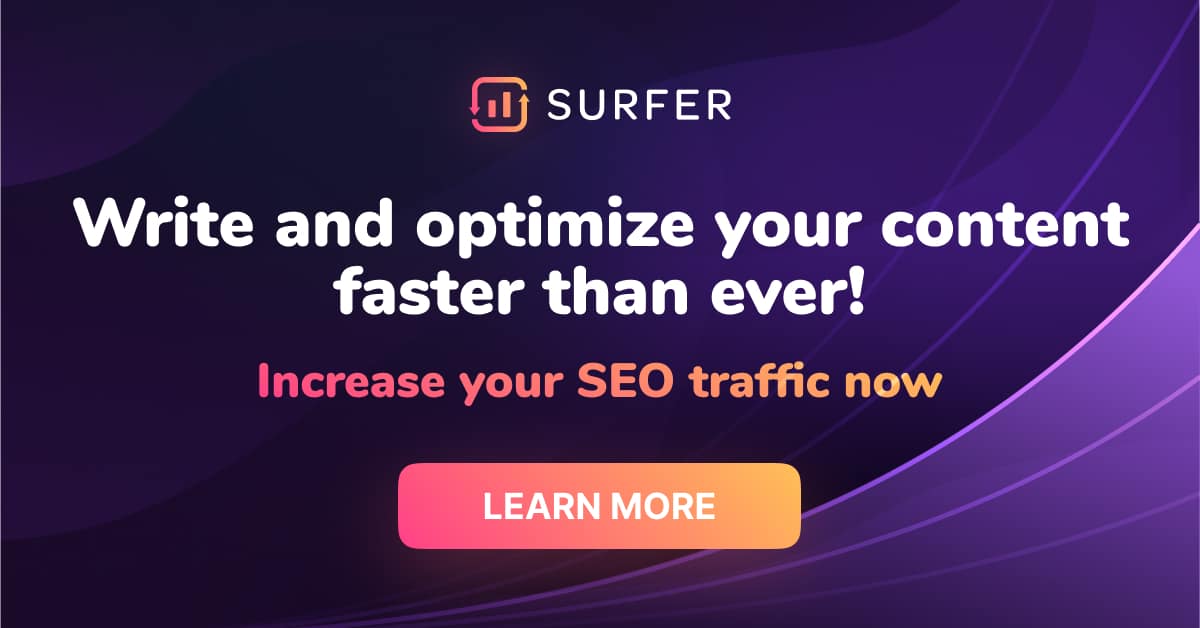 Storage
Laptops are not famous for their storage space. As an online business, you going to need to store a lot of data and large files, so purchasing an external hard drive is necessary. They are not expensive, and you shouldn't have to spend more than $100-$200.
Look for one that has a storage capacity between 2TB and 4TB. This should be enough to cover your storage needs.
The drawback of external hard drives is that they can be very slow. If you need fast data transfer, consider purchasing an external SSD.
They are more expensive than external hard drives, though. You will get half the capacity of an external hard drive for the same price. A 1TB SSD costs roughly the same as a 2TB hard drive.
In any case, external storage enables you to back up your files and access them if your system fails. And, when you return to your office, you can simply plug it into your office computer and copy all your files and projects to your office desktop.
Printer and Scanner
Even though most online businesses store and send documents digitally, you will sometimes need to scan or print a physical copy of a document. The best solution for this at your home office is an all-in-one printer. This will allow you to print, copy, and scan documents.
Depending on what you need to print, you will either need a laser or an inkjet printer. Laser printers produce better image quality. If you need to print promotional content with many visuals, laser printers are bound to give you a high-quality print.
In this case, the most economical option would be the HP Color LaserJet Pro M182nw Wireless All-in-One Laser Printer. However, bear in mind that toner cartridges for these printers are pricey, and you will have to replace them often if you print many images.
On the other hand, inkjet printers do not offer the same image quality as laser printers. If you need to print only text with an occasional image, then an inkjet printer is for you.
They are also more economical since ink cartridges last longer and are less expensive. The HP OfficeJet Pro 8025e Wireless All-in-One Color Inkjet Printer or any similar inkjet printer should meet your printing needs.
Router
Routers provide a secure network across all devices in your household. They serve as an access point to your internet connection. Thus, a quality router is a no-brainer on your list of essential items since your online business needs a strong home network.
The quality of your data transfer and communications depends on it. Also, if you use smartphones or tablets for your online business, a lag-free wireless connection is a necessity.
We suggest looking at the Asus AC1900 Dual Band Gigabit Wi-Fi Router as this is the best option in the $100-$200 price range. But the truth is, any router of a similar price on Amazon will do the job. Just don't try to find cheap alternatives for a decent router.
UPS
An uninterruptible power supply (UPS) is your only savior in case of power loss.
A UPS prevents your PC or laptop from shutting down when there has been a failure in the usual power supply. This gives you enough time to save or finish your projects and safely turn off your device.
When choosing the right UPS for your home office, you want to consider the number of devices you want to secure and the amount of time you need to save your work and shut down all the devices in use.
The most affordable option for any home office would be the Tripp Lite AVR750U, a UPS that gives you one hour to manage all your work and turn off your devices.
Smartphone
As an online business owner, you are likely not going to be at your desk all the time and that's where having a smartphone can come in handy.
Almost anything you do on a computer you can do on a smartphone as well. Whether you need to download and view important documents, manage your emails, make video calls, view and edit spreadsheets, or create MS Word documents, smartphones can meet your online business needs.
Today, most smartphones support the dual SIM feature, so you can put the SIM card linked to your business phone number into your smartphone.
If you do not already own a smartphone or looking to upgrade, you should pay special attention to certain specifications when buying one.
Namely, when you are using a smartphone for your online business, you will constantly switch from one app to another. This will leave many apps running in the background, so you need to have at least 4GB-6GB.
The best cost-effective option would be a smartphone made by Xiaomi. For a price between $200-$400 price, you can find a decent Xiaomi smartphone that will run smoothly.
Their main disadvantage is that most Xiaomi models are entirely built from plastic. However, you can overcome this obstacle by simply buying a strong case that covers the edges of the screen. You don't need your smartphone to look pretty – you need it to work.
In addition to this, make sure that you purchase a pair of Bluetooth headphones with a built-in microphone. You can connect them to your smartphone or your laptop.
Not only will you reduce the noise coming from your home environment, but you will also be able to talk with your clients or colleagues hands-free and work on your project during calls.
FAQ
What Speed Internet Do I Need for Working From Home?
Internet speed is obviously an important factor when it comes to effectively running an online business. There are two types of internet speeds you should consider: download speed and upload speed.
With high download speed, you will receive data from the internet much faster (website loading, downloading files, downloading email attachments, etc.).
Upload speed refers to how fast you will send your data. We recommend that you have at least 50Mbps download speed and 10Mbps upload speed, especially if three or more devices are connected to your home network.
However, your internet speed can be significantly less than what we've mentioned, and you will still be able to manage your online business.
To participate in group calls on Zoom, you need to have at least 600 kbps of download and upload speed. Slack requires that you have the same speed, while Skype needs even less: 128kbps of download and upload speed for video calls. However, this is the bare minimum—the faster your internet speed, the better your business management's quality.
How Much RAM do I Need for My Online Business?
The amount of RAM your computer needs depends on the type of online business you have. If you are only going to use your computer for web browsing, creating and editing texts in MS Word, and communication, you can get away with 4GB. Anything below that will result in poor performance, and you won't be able to run some programs.
The recommended RAM for your basic online business needs would be 8GB. You can simultaneously have multiple tabs open in your web browser, manage voice and video calls in communication applications, and run MS Office programs.
Additionally, you can run programs for image and video editing, though you may need to close some unnecessary applications running in the background so that the program runs smoothly.
Note: The performance of your computer doesn't depend on RAM only. For instance, your hard drive and processor may be slow and cause the whole system to lag.
Do You Need a Landline to Work From Home?
Although this depends on the type of work and your location, it is most likely that you won't need a landline to meet your online business needs. You can conduct all online business communication via the internet.
Nowadays, most online businesses use Zoom, Slack, Skype, Microsoft Teams, and other communication platforms.
Recommendations – Our Top Choices
Acer is the leading corporation in the hardware and electronic industry. They make high-quality PCs, laptops, tablets, projectors, PC accessories, and more. If you have a decent budget to spend, your online business will benefit from a reputable brand such as Acer.
The company adopted a new business model in 2000, which revolved around design, marketing, and distribution. This business model has proved successful, as they have won dozens of awards for innovation and design in the past 10 years. Their latest awards are "Taiwan Excellence Silver 2021" and "Taiwan Excellence 2021."
Logitech has always been a solid brand, so that's another option for online businesses that need reliable tech equipment.
Obviously its hard to go past Amazon.com for all of your equipment needs. There is a reason Amazon are the biggest one-stop-shop for product sales. Their huge influence and purchasing power means that you are likely to find the best deal through them. Amazon's platform allows for easy search functionality and very detailed product listings to help you find the perfect product.
If you're just getting started with your online business and on a limited budget, B&H Photo Video allows you to filter products based on your budget. We like that they cater to everyone's budget.
Conclusion
Converting your home office into a fully operating workspace can be challenging in the beginning stages when starting an online business.
A high-end laptop can replace your office PC setup. You don't have to bother purchasing additional PC equipment like a keyboard, mouse, or speakers.
But a high-quality monitor is essential if your business involves creating and editing high-quality photos and videos. Fortunately, you can attach almost any monitor to your laptop. And should you need to store large files, an external hard drive or SSD is all you need.
To safeguard your work, you need a good router for your home network and possibly a Uninterruptable Power Source in case of power failure. This will ensure that your data remain uncorrupted and that you don't lose any of your work.